Are you familiar with TikTok affiliate marketing, but unsure how to get your own program off the ground? Looking for more strategies to bolster your influencer marketing ROI? You're in the right place.
Even if you're new to affiliate campaigns, you're probably not new to TikTok. Users continue to flock to the social media platform—and brands are teaming up with creators to reach, engage, and mobilize audiences on an unprecedented scale.
Anyone skeptical about TikTok's marketing power should look to the #TikTokMadeMeBuyIt trend for proof of the platform's direct impact on consumer behavior. Over the past year, the total number of #TikTokMadeMeBuyIt videos surged 164%, while the number of creators participating in the trend jumped 95%.
Brands are leveraging a range of strategies to activate TikTok creators and inspire their audiences, from ongoing partnerships to hashtag challenges. Many of these initiatives focus primarily on top-of-funnel awareness. However, more and more brands are also driving sales through TikTok affiliate marketing. This popular strategy essentially allows brands to tap creators as salespeople. Affiliate partners market products directly to their audiences, and receive payout for their efforts.
In this post, we'll take a deep dive into affiliate marketing on TikTok, exploring what it is, why it's useful, and how to leverage it to maximize ROI. Additionally, we'll look at relevant examples of winning affiliate marketing TikTok campaigns from leading brands across categories.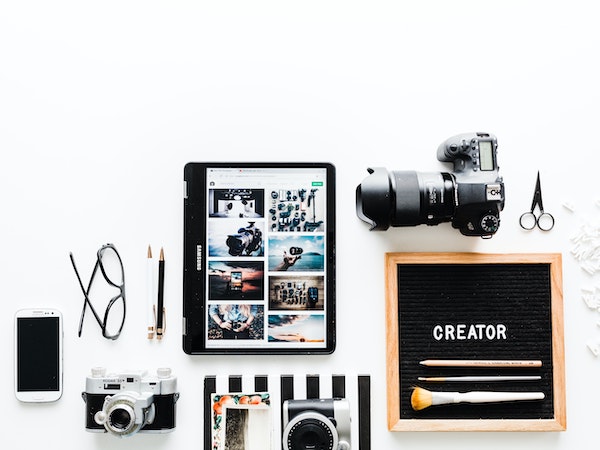 What is TikTok Affiliate Marketing?
Affiliate marketing is an influencer marketing strategy in which brands pay creators to sell products to their audiences (often with the incentive of a discount). It's an established practice across most major social channels, including Instagram and YouTube. And the surging popularity of social commerce on TikTok has rendered the platform a particularly impactful destination for affiliate campaigns.
Affiliate marketing on TikTok may involve direct collaboration between a brand and creators, or take place through a third-party affiliate network. Acting as middlemen, these affiliate networks help curate products for creators to market, coordinate the sales process, and manage creator compensation. Popular affiliate networks for creators include AWIN, Rakuten Linkshare, and CJ Affiliate.
Creators who participate in affiliate programs are typically paid based on their performance as salespeople, rather than per post or via a pre-negotiated retainer. This flexible payment model is one reason why TikTok affiliate marketing is particularly attractive to brands.
Why Use Affiliate Marketing on TikTok?
As one piece of a holistic influencer strategy, TikTok affiliate marketing presents numerous advantages for brands. Let's explore a few of the reasons that brands prioritize this approach to paid advertising.
1) Strengthen Creator Relationships
Creators are increasingly understanding their value to brands, and are eager to receive compensation for their work. In fact, a recent survey by CreatorIQ found that compensation was the No. 1 contributor to creators' satisfaction with brand relationships. TikTok affiliate marketing enables brands to easily provide monetary rewards to creators at scale, strengthening partnerships across their communities.
2) Drive Revenue
Creators who participate in TikTok affiliate marketing programs have a financial incentive to promote products. That means they can be counted on to share compelling, enthusiastic endorsements—especially if they've previously demonstrated a genuine affinity for the brand. Affiliate content is also typically more commerce-focused than content from upper-funnel influencer marketing campaigns. Consequently, it has more of an impact on revenue growth for brands.
3) Gain Clear Insight Into Influencer Marketing ROI
TikTok affiliate marketing programs allow brands to monitor the total revenue generated by their campaigns, as well as the volume of sales driven by individual creators. All these insights make it easy to calculate ROI for specific creator relationships.
When setting up affiliate marketing TikTok campaigns, brands usually assign creators a unique link or personalized promo code. By tracking sales via these links or codes, brands can easily identify their most impactful partnerships. This helps teams prioritize high-performing advocates when planning future initiatives.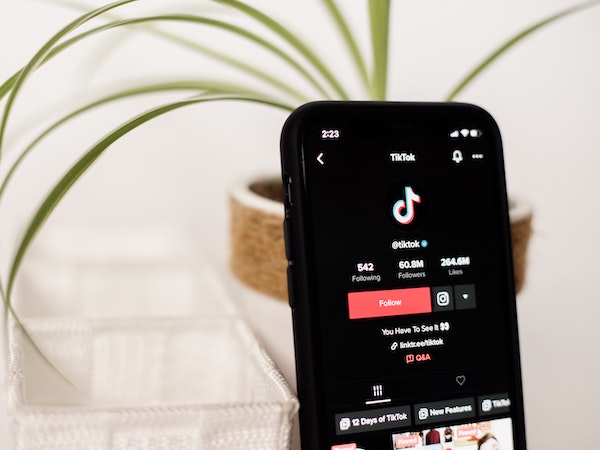 How to Leverage TikTok Affiliate Marketing for Your Influencer Campaigns
Hopefully, you now understand why TikTok affiliate marketing is so effective. But how does it fit into your broader influencer marketing strategy? Here are some of the most popular ways that brands harness affiliate partnerships in their TikTok campaigns.
1) Promote a Product or Brand Launch
Brands can use TikTok affiliate marketing to drum up excitement about new products, and ensure strong sales out of the gate. Additionally, newly launched brands can lean on affiliate communities to generate awareness (and revenue) while they're still building loyal fanbases.
2) Hype a Seasonal Deal
Many brands conduct timely campaigns around annual sales events, like Black Friday. By incorporating TikTok affiliate marketing into these company-wide initiatives, brands can more effectively spread the word about deals. They can also drive participation by leveraging creators' status as trusted authorities among their fans.
3) Elevate Loyal Fans
The most effective affiliate marketing TikTok campaigns are helmed by creators with a genuine affinity for the brand and products they're promoting. Even more so than users of other social media platforms, TikTok users care deeply about authenticity. They're wary of content that appears overly transactional. For that reason, brands will see the most success by sourcing affiliate partners from an existing community of loyal, enthusiastic fans.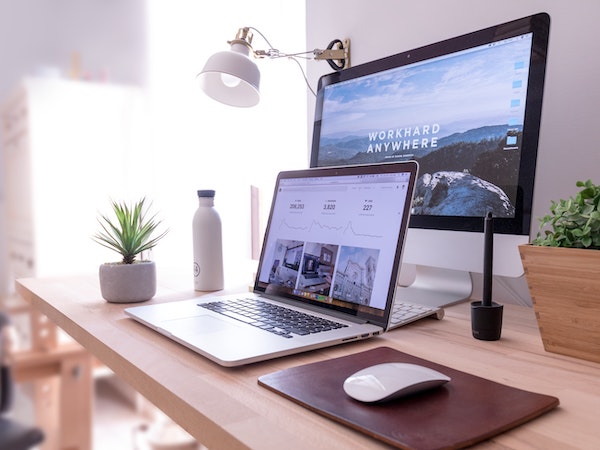 Examples of High-Impact Affiliate Marketing TikTok Campaigns
What does great affiliate marketing on TikTok look like? As inspiration, we've rounded up examples of stand-out affiliate campaigns from brands in fashion, wellness, food, and beauty. Let's dive in!
Pioneering #PPPartner Network Guides Princess Polly's Breakthrough Growth
Princess Polly was one of the first brands to demonstrate the value of TikTok affiliate marketing. Over the years, the Australian fast fashion label has continued to see momentum on the platform thanks to its dedicated partner community. From Q1 to Q3 2022, TikTok content about the brand delivered $18.1M in Earned Media Value (EMV). This represented a 56% year-over-year improvement.
TikTok conversation surrounding Princess Polly consisted largely of outfit posts from members of the brand's #PPPartner network. Affiliated creators like Hannah Harrel and Brooke Monk shared discount codes—typically their first names—in the captions of posts highlighting their go-to Princess Polly pieces.
In all, 724 brand fans tagged content with #PPPartner over the first three quarters of 2022. This massive cohort collectively generated $10.1M EMV across 1.7k posts. TikTok proved integral to the affiliate program's success: 34 of the top 50 EMV-driving posts tagged #PPPartner were TikTok videos.
Liquid IV Achieves Goals With Multi-Tiered TikTok Affiliate Marketing Strategy
Liquid IV has emerged as a leader in the competitive wellness category, thanks to a multi-layered TikTok affiliate marketing program. In summer 2022, the electrolyte brand tapped TikTokers including DeAndre Brown to share affiliate links as part of its #FuelYourPlay campaign. The dynamic initiative saw brand fans emphasize the importance of staying hydrated while leading active lives. A total of 132 creators participated in the promotion, collectively generating $919.9k EMV via 273 posts across platforms tagged #FuelYourPlay.
Liquid IV also secured consistent shout-outs throughout the year from a broader community of affiliated creators. These TikTok affiliate partners touted personalized discount codes in content that reflected their own unique styles and preferences. In January, for example, TikTok comedy duo David and Hana hyped the brand's hydration powder as a hangover prevention method. Meanwhile, #CleanTok personality Kaeli Mae included it in a July post outlining her "productive morning routine."
Altogether, the brand captured $54.9M EMV via 6.5k creators from Q1 to Q3 2022. TikTok accounted for $5.7M of this total, a 196% year-over-year surge.
Loyal Brand Champions Expand Thrive Market's Membership
Thrive Market is a shining example of how brands can leverage TikTok affiliate marketing to build consumer communities. Throughout 2022, lifestyle creators like Catherine Benson invited their followers to join the online wellness marketplace via affiliate links. In exchange, these ambassadors offered rewards ranging from free groceries to mystery gifts.
Many of Thrive Market's most impactful affiliate partners were brand loyalists, who consistently promoted the service. Catherine, for example, powered $245.7k EMV across five affiliate marketing posts that demonstrated how Thrive Market made it easy for her family to eat well on busy days.
Bolstered by sustained, authentic creator relationships, Thrive Market increased its TikTok EMV ($1.7M) by 249% year-over-year.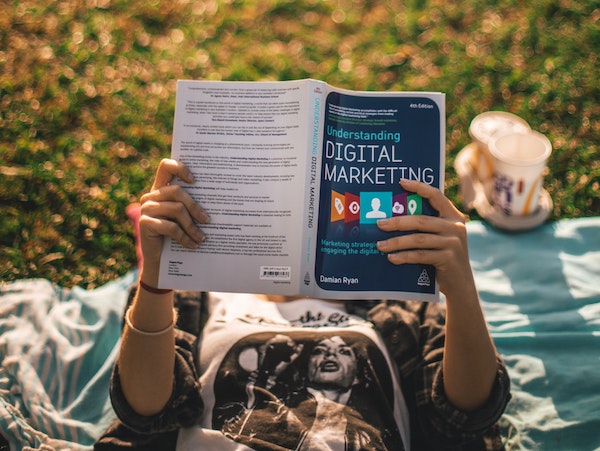 TikTok Affiliate Marketing Powers Successful Launch for Beauty Newcomer About Face
Any beauty marketer familiar with the creator economy knows that earned endorsements are king. For new brands, this poses a formidable challenge. In order to gain momentum on social media, newcomers to the space must build passionate fan bases from scratch. Affiliate marketing provides brands with a path around this hurdle, enabling teams to drive immediate product discovery.
Launched in January 2021, About Face has rapidly established itself as a major player in the cosmetics industry. Of course, the makeup brand's success can be partly attributed to its celebrity founder, Halsey. But About Face has also expertly leveraged TikTok affiliate marketing to emerge as a cult favorite.
About Face stands out for its selective approach to choosing affiliate partners. By deliberately working with minimalist beauty TikTokers like Tashi, the brand ensures that its simple, versatile products reach their target audience. This strategic approach to TikTok affiliate marketing helped About Face accrue $70.6M EMV from January to September 2022, a 198% year-over-year growth tied to a 292% surge in TikTok EMV ($3.0M).
Get Started With TikTok Affiliate Marketing
Adopting a new influencer marketing strategy, especially on a new platform, can feel overwhelming. Even for brands with previous experience building affiliate programs, assembling a community of reliable partners takes time and effort. But equipped with a solid understanding of best practices—and the right software solutions—brands can launch TikTok affiliate marketing programs that generate significant revenue.
CreatorIQ offers a range of capabilities designed to streamline the planning, execution, and evaluation of TikTok affiliate marketing. Our platform supports API integrations with AWIN, Shopify, and the TikTok Creator Marketplace, so teams can manage and measure all aspects of their TikTok affiliate marketing programs. To learn more about key strategies for maximizing influencer marketing ROI on TikTok, download our quick guide using the link below.
Smash your targets for influencer campaign ROI on TikTok.