The first rule of TikTok marketing? Marketers need to step aside and let creators run the show. Over 1B monthly active users flock to TikTok to interact with one another, not brands—and creators have organically initiated TikTok's most viral trends. But while TikTokers may serve as the chief storytellers for campaigns, brands can nevertheless take steps to mobilize the platform's massive, highly engaged user base, and stay top-of-mind for consumers. So how can marketers strategically promote products on a social network that's built on UGC, and champions authenticity above all else?
It goes without saying that influencer marketing is key. According to TikTok, creator-led content sees 27x more likes, on average, than owned content from brands, and achieves a 2x higher conversion rate. Moreover, influencer campaigns enable brands to reach consumers without the disruptive effects of traditional advertising, particularly when creators retain artistic freedom over partnered content. In fact, creative agency may be the most important ingredient in any successful TikTok campaign: rather than demanding that influencers adhere to a controlled script, the platform's buzziest brands inspire genuine affinity via open-ended initiatives that allow participants' unique voices to resonate.
If you're just getting your TikTok marketing strategy off the ground, you're probably also looking for more concrete guidance. Let's explore three popular ways that brands like yours can structure activations on TikTok, and why these campaigns are proven paths to success on the platform.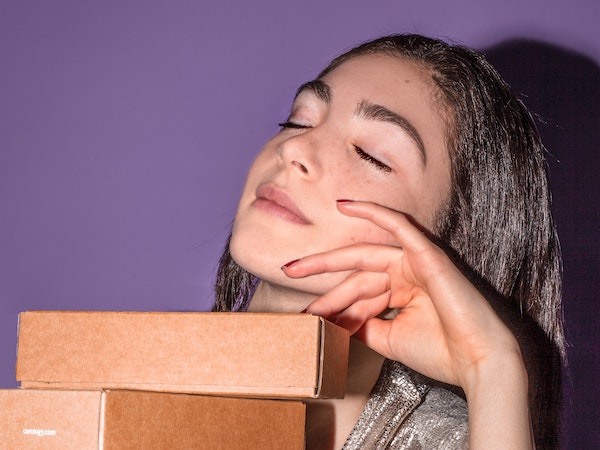 Hype Products by Putting Them In Creators' Hands
Product seeding is one of the oldest influencer marketing strategies in the book. When the creator economy was still in its infancy, innovative beauty brands like NYX Professional Makeup began inspiring awareness by sending items to the first generation of YouTube beauty gurus, earning consistent endorsements. Now it's standard practice for marketers in a variety of industries, from makeup and skincare to CPG, to ship new products to creators in the hopes of sparking conversation.
While product sends are a tried-and-true tactic for spurring influencer activity on any platform, they can be particularly impactful on TikTok. When it comes to beauty, the platform's short-form video format gives creators the opportunity to show products in action, and demonstrate their results on camera. Brands in other categories can prompt creators to interact with their offerings in a dynamic and engaging way—from taste-testing a new snack to incorporating a flattering piece of clothing into a dance routine.
However, one risk of product seeding is that simply sending a creator an item hardly guarantees they'll post about it. High-profile creators receive more PR boxes than they can open, so brands that gift offerings indiscriminately may see poor ROI. In order to circumnavigate this challenge, many brands sponsor a limited number of fans to post about gifted products within a set time frame, sometimes with a campaign-specific hashtag.
This past spring, for example, Nivea partnered with creators including Brianna Ancheta to promote its Essentially Enriched Body Lotion in posts tagged #NiveaGotMeLike. Enthusiasm for the TikTok campaign contributed to a 21% half-over-half increase in the brand's share of voice (2.4k posts in H1 2022). Meanwhile, Poppi owed its own 28% HoH growth in share of voice (4.4k posts in H1) partly to endorsements from influencers like Rachel Autenrieth, who declared herself "obsessed" with the prebiotic soda after receiving various flavors from the brand.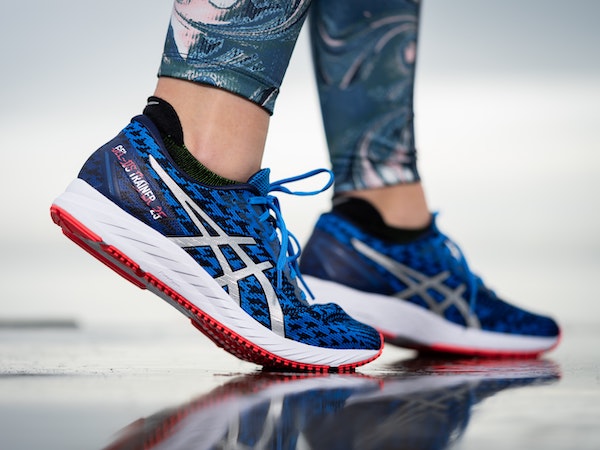 Ignite Community-Wide Conversation With TikTok Challenges
Hashtag challenges have become practically synonymous with marketing on TikTok, and for good reason. Creators look to one another for inspiration, so when multiple TikTokers begin rallying around a particular goal, the broader community is quick to join in on the fun. However, simply rebranding a scripted, promotional initiative as a "challenge" isn't enough to earn TikTokers' support. The most successful challenges are accessible to a wide range of creators, and result in unique, genuinely compelling content.
To provide participants with additional motivation, many brands incorporate an element of competition. For instance, winners of Q1's #ElfItUp challenge, a promotion for cosmetics brand e.l.f., received the opportunity to work as makeup artists for TikTok music group The Future X. A total of 2.2k creators shared original looks as part of the contest, helping e.l.f. expand its community by 32% from H2 2021 to H1 2022.
Brands can also galvanize their fan bases with UGC initiatives aimed at raising awareness about important causes, or sharing otherwise meaningful messages. Activewear brand Asics adopted this strategy in Q2, when it tapped lifestyle and wellness influencers like Priya Sharma to kick off its #LiveUpLifted challenge. To educate audiences about the positive impact that just 15:09 minutes of exercise can have on mental health, participating creators shared their favorite ways to get active, and encouraged their followers to do the same. The TikTok campaign inspired 84 pieces of content, fueling Asics' 14% quarter-over-quarter growth in share of voice.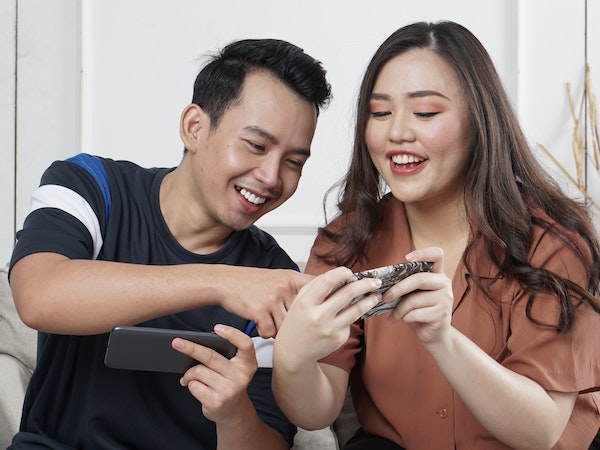 Leverage Affiliate Codes for Conversion-Focused TikTok Campaigns
TikTok marketing isn't just about driving awareness—the platform can also be a powerful tool for boosting e-commerce. In fact, according to a 2021 study by TikTok and Nielson, 52% of TikTok users search for products or shop on the app. Savvy brands have capitalized on this opportunity by inviting creators to share personalized discount codes for their offerings.
Sustainable activewear brand Girlfriend Collective has found impactful advocates in TikTok creators like Celine Paolini and Mallory, who include coupon codes in sponsored posts highlighting new pieces from the label. This affiliate program has become a cornerstone of Girlfriend Collective's full-funnel influencer marketing strategy, enabling the brand to maintain a strong foothold across platforms, including TikTok. In H1, Girlfriend Collective featured in a total of 3.7k TikTok posts from 1.4k creators, enjoying respective 21% and 14% growths in the two metrics.
Amazon Home, another buzzy TikTok brand, has taken a slightly different approach to affiliate marketing. To promote its housewares, the brand has invited #AmazonInfluencer community members such as Hunter Houser to curate their own Amazon Home storefronts, where followers can shop a hand-picked selection of their favorite finds. Bolstered by consistent activity among Hunter and other affiliated creators, the brand saw its share of voice spike 39% from H2 2021 to H1 2022, closing the first half of this year with 21.9k mentions.
Whether you're just dipping your toes into TikTok marketing, or looking to take your strategy to the next level, thoughtful creator-led initiatives will expand your footprint on the platform. As TikTok's first SaaS marketing partner, CreatorIQ offers a range of campaign planning and management tools to ensure that your next activation meets your team's unique objectives. By choosing a creator-favorite TikTok campaign format, and leveraging the right software solution for seamless execution and measurement, you can not only thrill the platform's community, but also drive ROI for your brand.
Start planning a winning TikTok campaign today.