Activate

Collaborate With & Organize by Teams

Effectively work with your teammates and stakeholders using collaboration tools and drive clarity by setting up team and user structures to maintain focus and consistency.

Explore ways to work more efficiently across your teams:
Team Collaboration

Teams Work Better,

Together

Collaborate effortlessly with comments and tasks that help you and your team know exactly when and where to take action.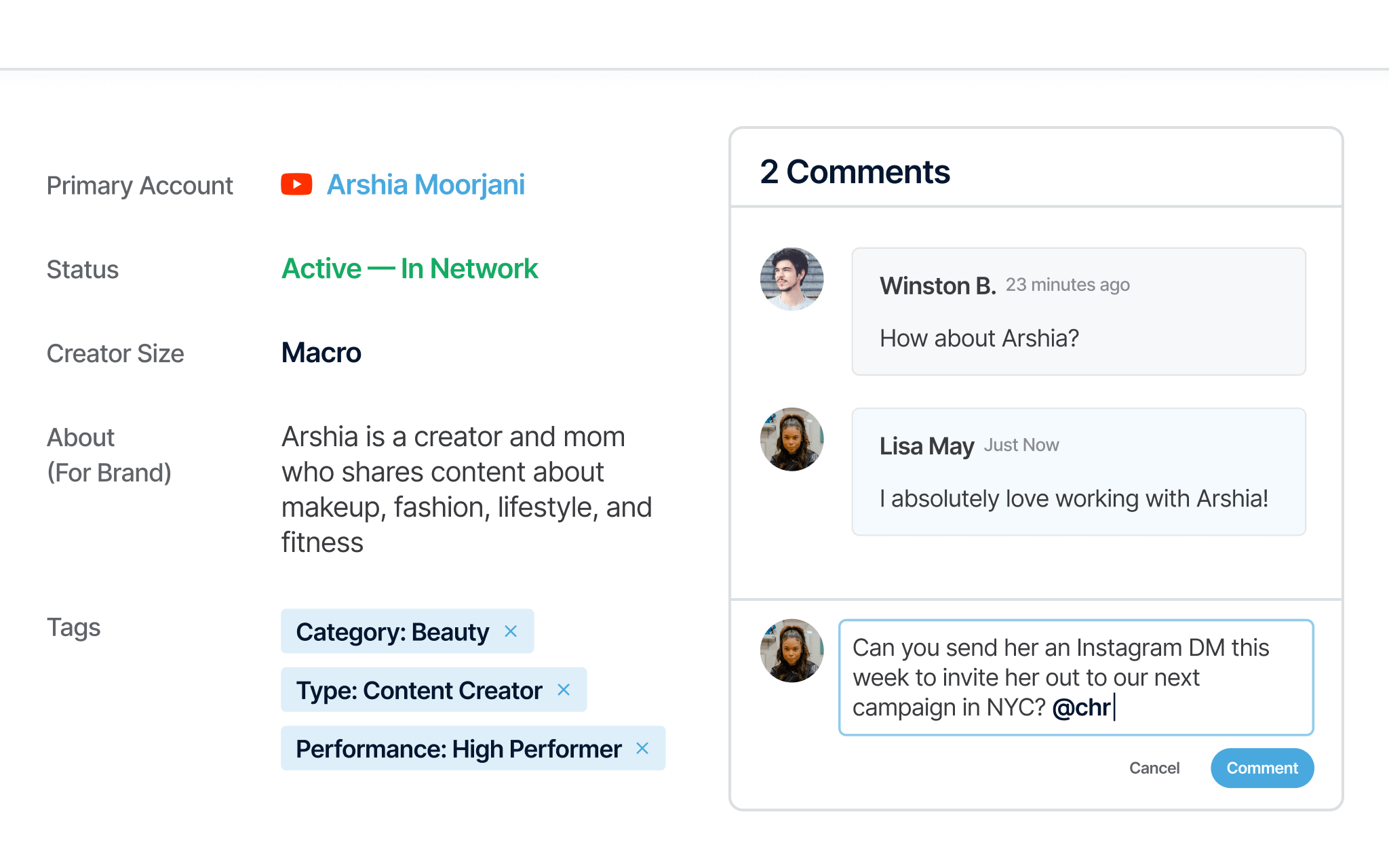 Keep projects running smoothly
Assign action items & deadlines to yourself and others.
Make decisions as a team
Leave comments on creators, creator collections, and within campaigns.
Prioritize your day
View all tasks and notifications in-app.
Global Divisions

Customize

Teams

for Matrixed Organizations
Maintain global standards across matrixed organizations by operating sub-divisions, sub-brands, or regional offices under one environment.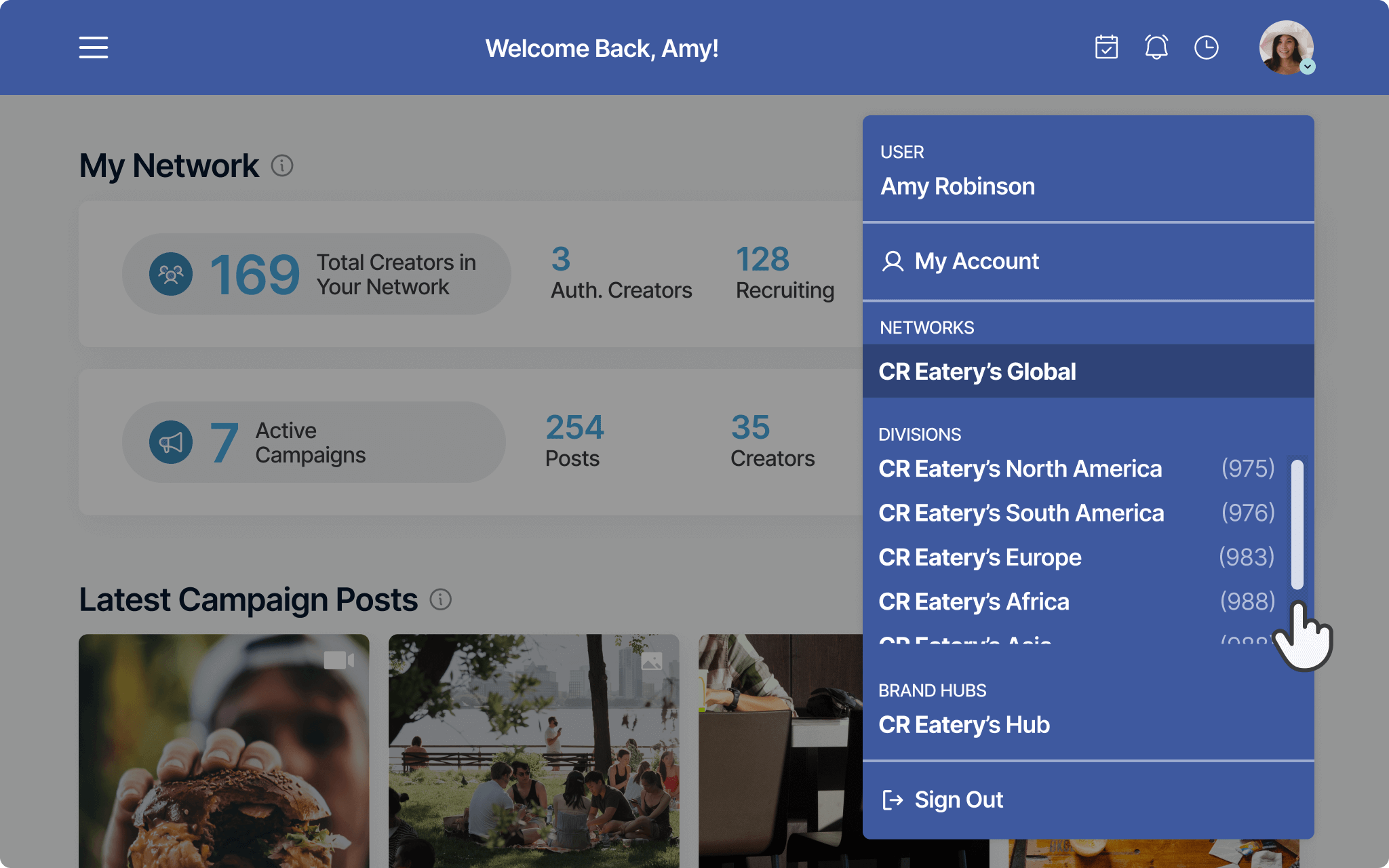 Reduce noise and confusion
Segment work and manage user roles by preferred team or sub-brand structure.
Customize team operations
Customize branding, messaging, and workflows specific to each team.
Establish global standards
Enforce consistency across multiple teams with shared CRM and reporting.
Define roles
Set user permissions and access based on role and responsibility.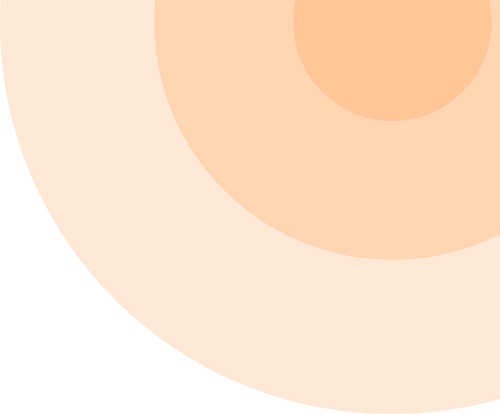 External Collaboration

Work With External

Partners

Extensive shareability makes collaborating with colleagues, stakeholders, or partners easy and drives visibility.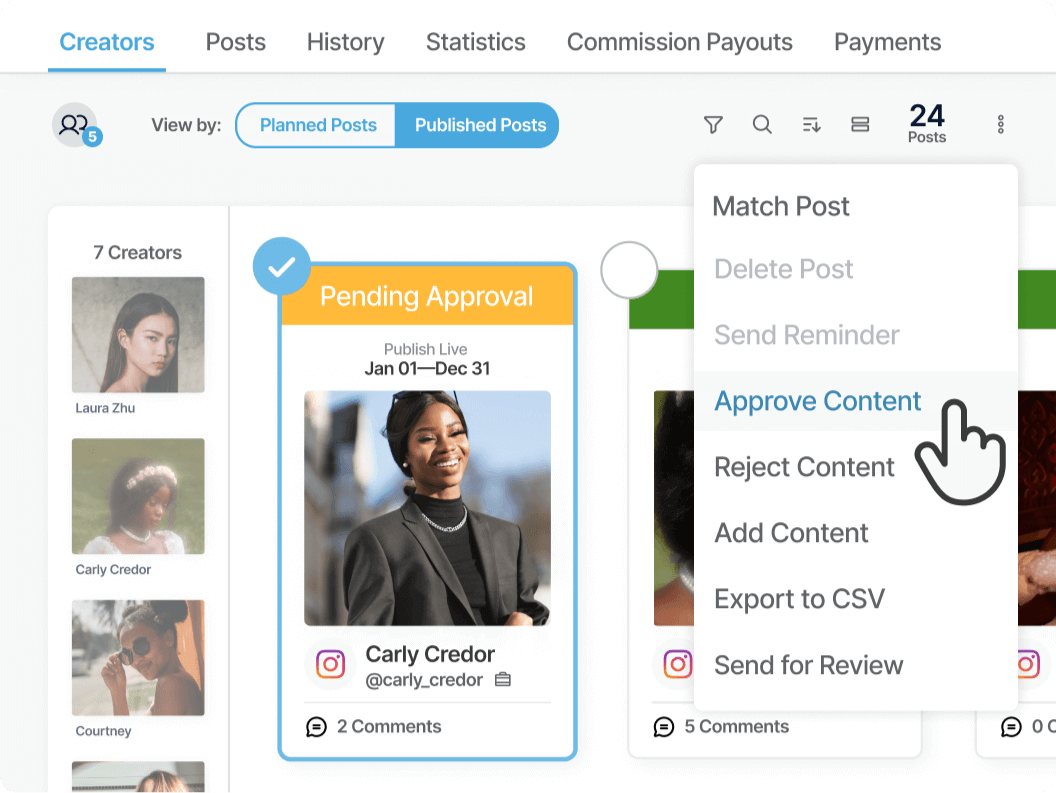 Link external accounts Invite outside users to connect important accounts such as your brand's Instagram handle or Ads Manager to easily access and integrate data.
Distribute content for review Publish and share visually compelling content—like talent sheets or reports—for distribution and review.
Gather input and feedback Invite key stakeholders to comment and give input on work that requires approval.
Export information for others Export detailed data and information for experts in your organization to analyze and leverage.