Lines wrapping around department stores, fights breaking out over products, and crowds running through aisles to snatch sale items—these scenes are all too familiar on the day after American Thanksgiving. Black Friday deals have historically pushed brick-and-mortar and eCommerce stores to the edge. In addition to preparations for in-person labor, businesses have tried to stay ahead of the game in a sea of advertising during Black Friday sales.
Kicking off the 2022 holiday shopping season, consumer spending is at an all-time high. Regardless of inflation, the National Retail Federation forecasts that 2022 holiday retail sales will be between 6% and 8% higher than 2021, reaching $942.6 billion to $960.4 billion. Over the years, as shopping moved online, retailers have learned to curb Black Friday enthusiasm and shipping efforts by stretching sales over several days.
Three of the nation's largest retailers—Best Buy, Target, and Walmart—have adjusted their advertising strategies to prolong Black Friday sales even further, transforming November into a month-long savings event. With consumers buying into the personalized approach that influencers provide, content creators have been increasingly crucial to the success of these campaigns.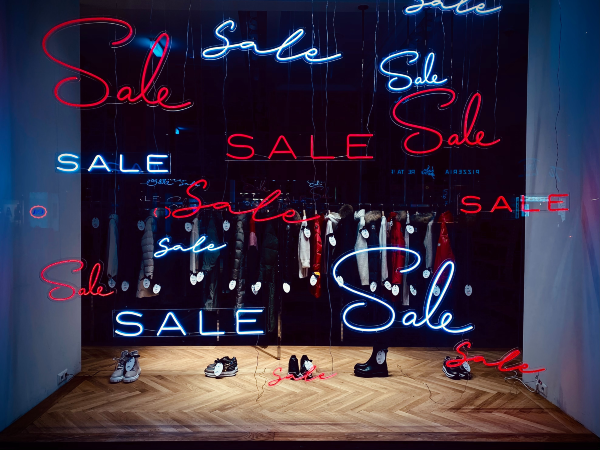 Best Buy Begins 2022 Black Friday Sales Before Halloween
Technology retail giant Best Buy kicked off its 2022 Black Friday sales campaign on October 24th, encouraging consumers to buy early while supplies last. From computers to major appliances, the scarcity model has historically encouraged a sense of urgency for consumers. Meanwhile, the Best Buy Influencer Network has helped ignite the brand's social channels as a major revenue stream. From January to October 2022, the brand's creator community reached 1.9k advocates, with these brand fans each averaging $13.0k in Earned Media Value (EMV). In Q4 2021, Best Buy onboarded 882 new content creators, with 55 ambassadors who shared posts tagged #BlackFriday, #BlackFriday2021, or #BlackFridaySale. With increased investment, Best Buy's numbers are tracking for even bigger results in 2022.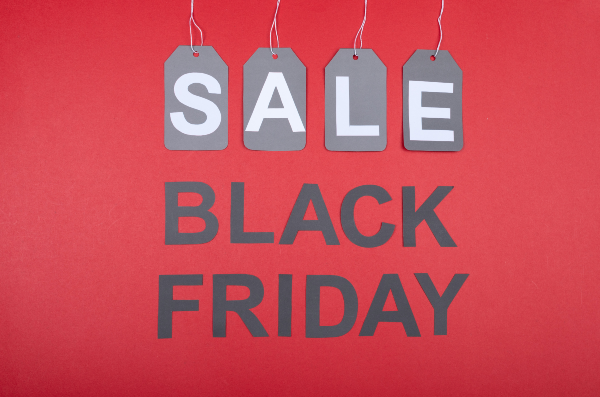 Target Offers New Deals Each Week
Leading up to Thanksgiving, department store chain Target is releasing new batches of deals online and in-store each Sunday in November. Target's Black Friday discounts include products from big names like Dyson and Apple, as well as Target-exclusive brands like Threshold and Casaluna. From January to October 2022, Target assembled a community of 38.0k brand ambassadors. Members of this creator community mentioned #BlackFriday and #BlackFridayDeals across social channels as early as September and October, generating $265.7k EMV for the brand.
Looking back at Target's 2021 influencer marketing activity from October to December, 22.6k creators supported $255.2M EMV during the holiday season. Powerhouse creators (those with more than 1M followers) drove a plurality of EMV for Target during this time period, totaling $70.2M. Interior designer and homemaker Nabela Noor, for example, endorsed Target in 24 posts sharing her shopping trips and favorite Target finds, netting $733.2k EMV in Q4.
Mid-tier creators (100k-300k followers) also powered a significant portion ($50.4M) of Target's Q4 2021 EMV, mainly by showcasing their favorite sale items. Self-proclaimed bargain shopper Alaina Kirsch dressed in various sale items and offered affiliate links in her Instagram Stories and Reels, encouraging users to "shop my reels" in her messages. Alaina shared 53 posts, netting $109.0k EMV for Target during the time period monitored.
In general, across all social channels in November 2021, mentions of #TargetDeals and #TargetDealsThisWeek resulted in a collective $3.4M EMV.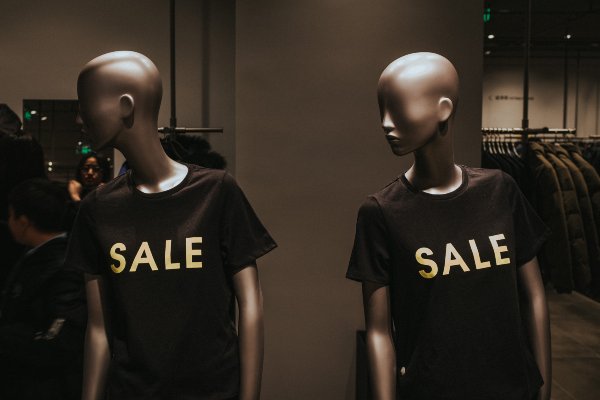 Walmart Launches Black Friday Sales in November
Walmart's Black Friday Deals for Days campaign started November 7th this year, kicking off a month-long campaign of new sale items dropping each Monday before Thanksgiving. Building on the success of a similar campaign from last year, #WalmartBlackFriday dominated the brand's November 2021 hashtag leaderboard, generating $1.6M EMV across all social channels. By leveraging the Walmart Creator network, 11.0k content creators inspired $174.6M EMV in Q4 2021.
Powerhouse creators drove $66.1M EMV for Walmart during the 2021 holiday season, the highest total of any creator tier. Actress and beauty entrepreneur Drew Barrymore, for example, shared 39 posts from October to December last year promoting her beauty brand FLOWER Beauty by Drew, which is sold at Walmart. Barrymore incorporated #BlackFridayDeals into posts throughout November, generating $1.3M EMV for Walmart in Q4 as a whole.
Social channels were buzzing in November 2021, with mentions of #BlackFriday2021 and #DealsForDays netting $1.7M EMV for Walmart. Conversations have already started this year: hype for #WalmartDealsForDays netted $20.8k EMV in October 2022, with greater totals to come in November.
Black Friday Influencer Marketing Opportunities
As more and more businesses engage with consumers on social media, incorporating content creators into the marketing mix is critical. Creators have a unique ability to reach audiences at the macro and micro level. Plus, calculating ROI for influencer marketing campaigns can be made easy with the right software platform. To learn how to harness content creators for your Black Friday sales, use the link below.
Level up your Black Friday marketing strategy.