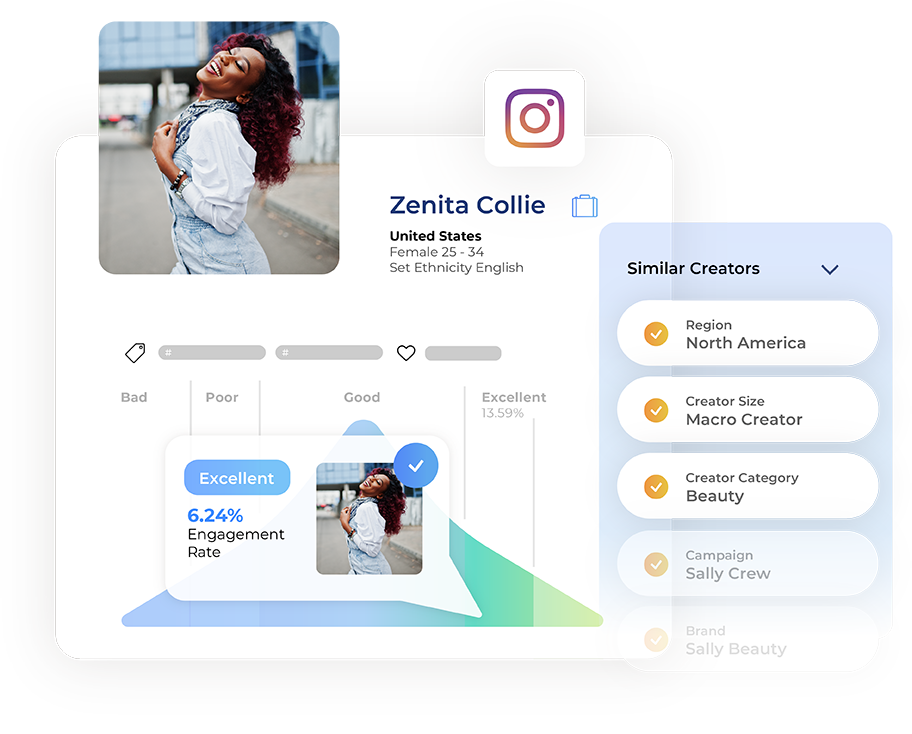 Find ideal creator partners
Identify creators & build long-term partnerships with full ownership.
Easily activate creators to drive revenue
Run sales-first campaigns by generating and distributing unique promo codes at scale.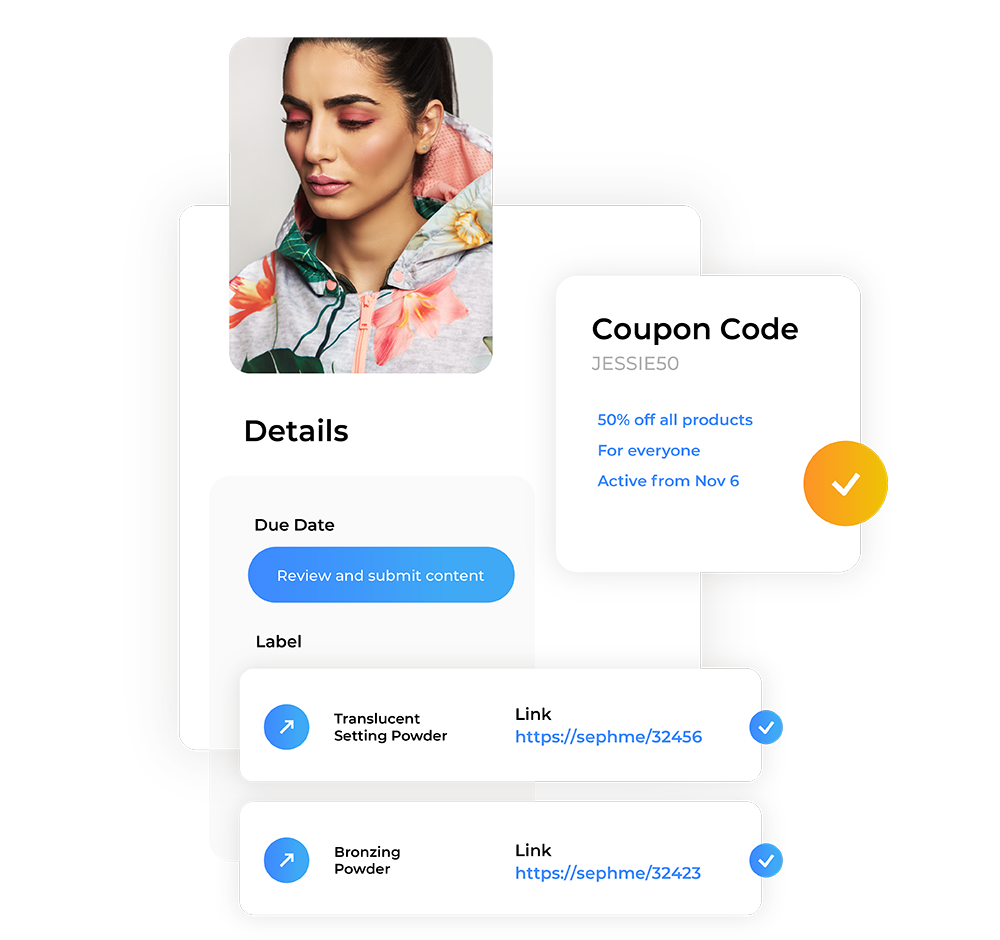 Measure ROI with comprehensive conversion analytics
Track the impact of your e-commerce campaigns by measuring conversion metrics from unique promo codes.
Gift and seed products from a single view
Eliminate the challenges of manually sending products to creators by streamlining the entire process via CreatorIQ's Shopify integration, which helps brands seed products directly from their e-commerce sites.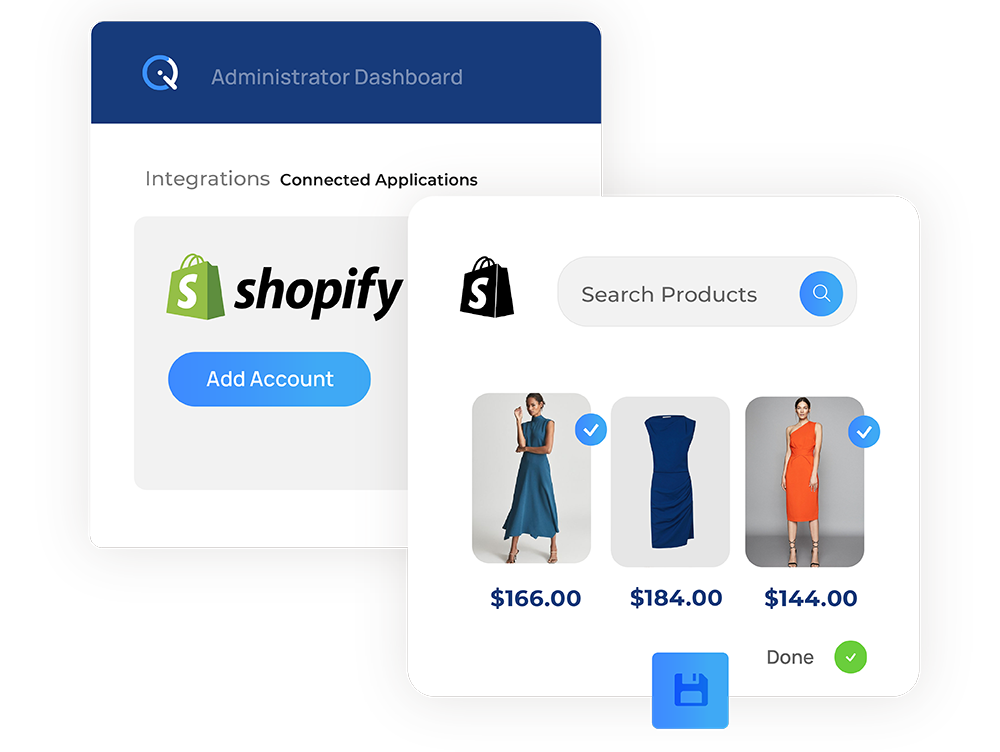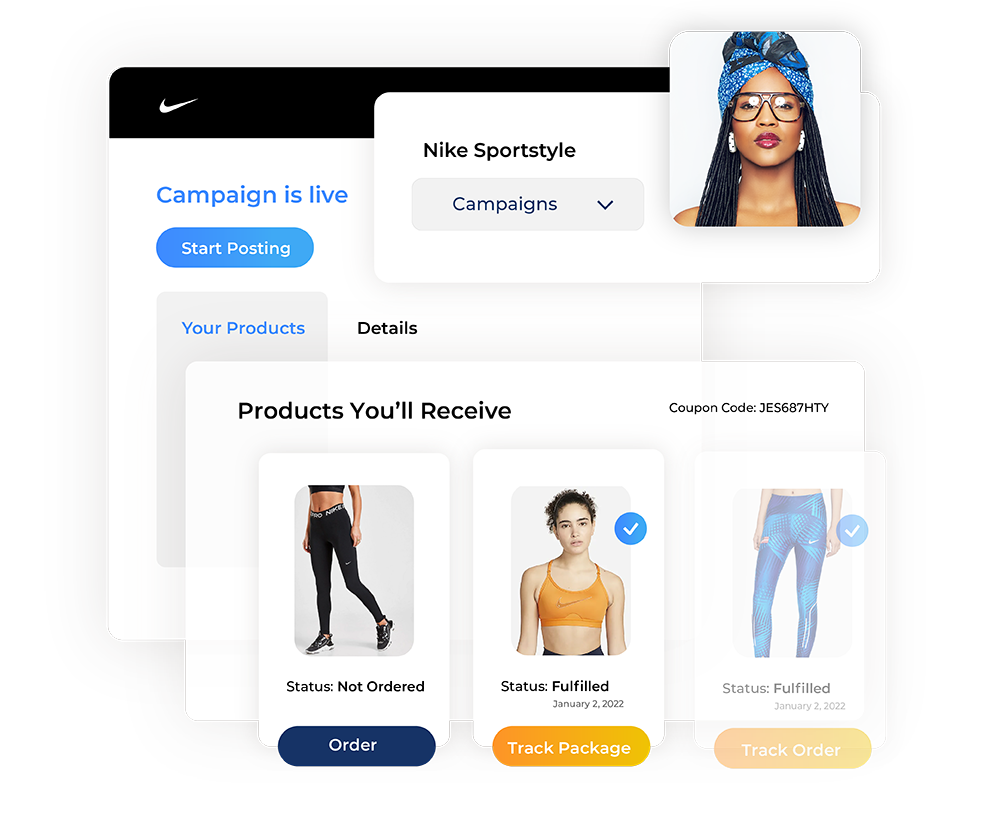 Send creators the products they want
From product type to size to color, let creators order their preferred products directly from your e-commerce store by selecting items for them to choose. Then, keep creators in the know with automated tracking and delivery information, and stay on top of inventory and costs directly within CreatorIQ.
To learn how CreatorIQ can help your DTC/e-commerce brand, schedule a free demo today