Discover

Build Your Brand Community

Surface creators already talking about your brand and foster community growth by understanding the value of earned content and engaging with top ambassadors.
New Mentions & Creator Search

Always-On

Discovery of Influential Fans
Expand, nurture, and retain a group of aligned brand partners by surfacing creators who have organically posted about your brand.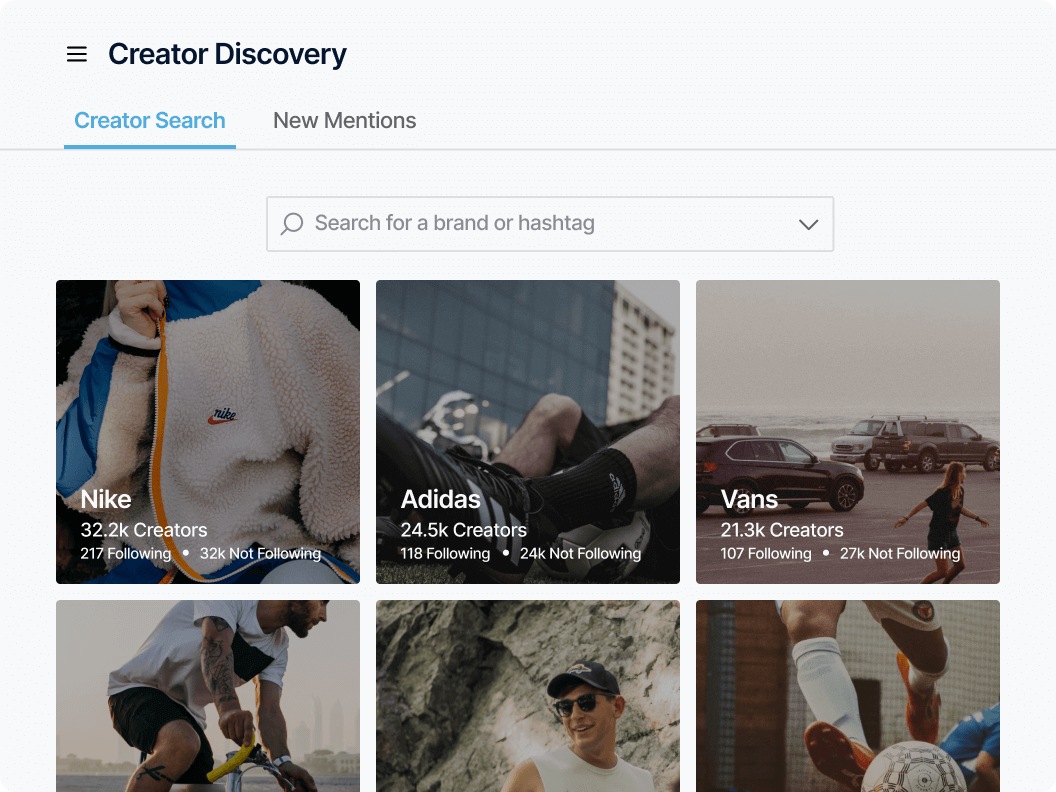 Search by topics or interests Browse lists of creators based on topics related to your brand they've mentioned over the past 6 months.
Discover the most relevant creators in your industryLeverage a comprehensive and market-specific database to identify high-potential creators, brands, retailers or publishers talking about your brand.
Track the latest mentions of your brandMonitor recent and relevant mentions of your brand by untracked creators, ensuring you never miss a mention or growth opportunity.
Ambassador Validation

Establish and Grow

an Engaged Community of Creators

Build and expand your creator community with intent using real earned media insights to evaluate authenticity, loyalty, and potential.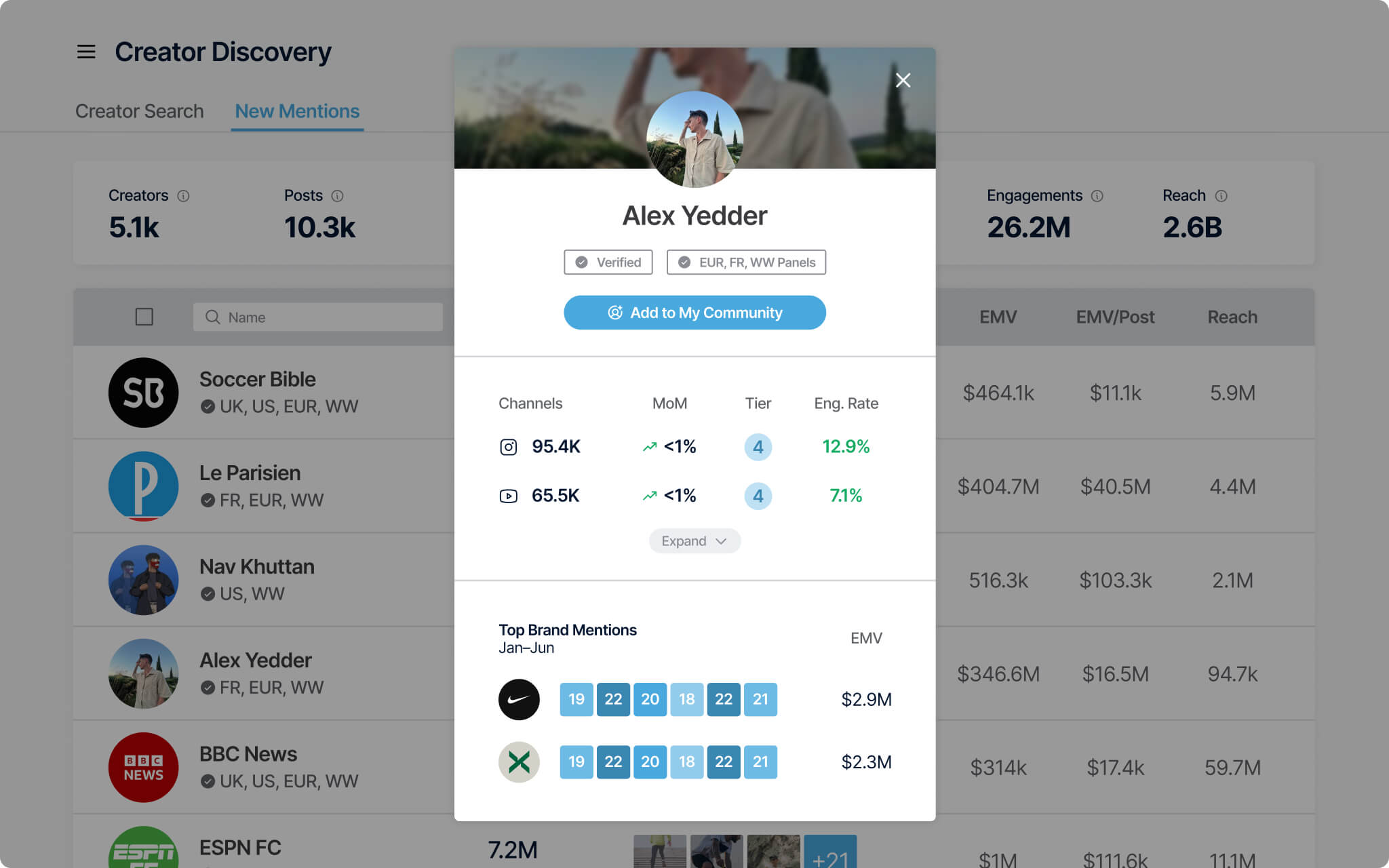 Automatically assess
brand fit
Better predict the success of potential partnerships by choosing only creators assessed as a good fit based on their audience's receptivity of your brand.
Ensure you're in good
company
Gauge whether a creator's brand, core values, goals and audience are aligned with yours by evaluating the top brands they've partnered with recently.
Find fast-rising creators to grow with
Channel-specific engagement insights make it easy to spot creators who are gaining notoriety on particular platforms and have the potential to make a big impact on your program.