Earlier this year, CreatorIQ was named the first SaaS-only TikTok Creator Marketing Partner, enabling our customers to access key TikTok creator and content metrics that are available in the TikTok Creator Marketplace through the CreatorIQ platform.
Today, we're excited to announce newly available direct, easy, and automated access to TikTok first-party audience data thanks to our integration with TikTok's Marketplace API.
TikTok Presents Unique Challenges for Marketers, But Also Massive Opportunities
TikTok is one of the most engaging content platforms for Gen Z and Millennial consumers, and a proven engine for marketing ROI. But it also presents distinct challenges.
When it comes to influencer marketing, there are three primary ways that TikTok functions differently from other social media platforms: the For You Page, the TikTok Creator Marketplace, and Spark Ads. While learning how to navigate these tools and behaviors may take time, there are significant upsides to adapting to the platform and leveraging its power.
The For You Page. One key difference between TikTok and other platforms has made the app such a stand-out success: the For You Page. The For You Page, or FYP, acts like an individual landing page for users by showcasing curated videos that the TikTok algorithm thinks they might engage with or enjoy. Given the novelty of this format, it's no surprise that many marketers are still formulating their approach to TikTok strategy.
Because the For You Page is the entry point for TikTok users and the primary way they find and engage with content, a creator's TikTok video reaches viewers well beyond their immediate followers: people who don't currently, and may never, follow the creator's account. As a result, marketers can no longer rely on a creator's followers alone to estimate reach and target audience, and they're often left in the dark wondering who actually saw a post.
The TikTok Creator Marketplace. TikTok has its own influencer partnership management system, called the TikTok Creator Marketplace (TTCM), where brands can discover TikTok creators, view follower data and performance metrics, and run entire campaigns from start to finish. The marketplace is beneficial to TikTok creators, because it makes it easier for them to get discovered by brands and showcase accurate and detailed performance metrics. It's also a great resource for brands and agencies that do not have a comprehensive influencer marketing solution like CreatorIQ. However, it exclusively supports TikTok partnerships, and may yield a more limited pool of potential partners than CreatorIQ's creator database.
TikTok is the first social platform to directly facilitate brand partnerships with creators, and the TTCM sets the platform apart. The challenge for marketers running multi-platform campaigns or working with their own identified creators is that all meaningful first-party data from TikTok flows through the Creator Marketplace, so identifying and leveraging a platform that integrates with the TTCM is crucial.
Spark Ads. Another way that TikTok works differently from other platforms is in its approach to paid social content. In addition to supporting traditional paid ads, the platform offers Spark Ads, which boost the reach of organic posts and maintain a higher level of authenticity. Unlike regular ads, Spark Ads allow users to interact with ads in all the same ways they would an organic post—including via Stitch and Duet—with the added benefit of a CTA button that leads to a landing page of the brand's choice.
TikTok has shared that Spark Ads see a 43% higher conversion rate and -4% lower CPM than regular in-feed ads on the platform. What's more, because audiences on TikTok expect to see content from accounts they don't follow, users are more amenable and receptive to ads: the experience isn't jarring for them. While it's clear that the paid opportunity is massive for brands on the platform, difficulty with informed targeting has remained a barrier to securing meaningful ROI.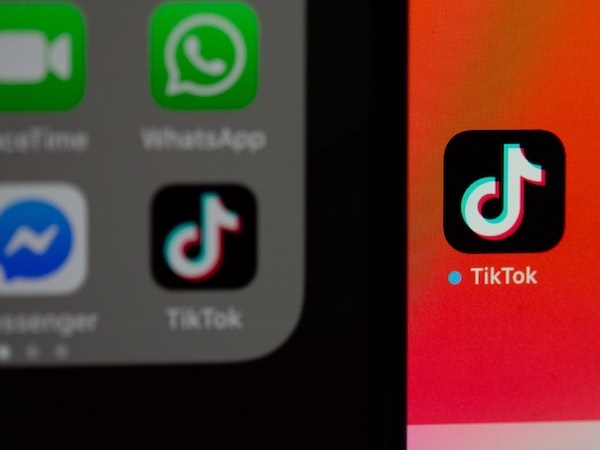 First-Party TikTok Data Informs Program Strategy
TikTok's unique format and behaviors have changed the standards brands should use to evaluate creator partners. Because posts are fed to broader user communities than creators' immediate followings, it's a best practice to focus on your messaging's relevance to the audiences you're trying to reach rather than reach volume itself. But how do you get there if you have little to no insight into whom your individual posts are reaching?
CreatorIQ has worked closely with TikTok over the past few months to bring our customers first-party audience insights at both the follower and post level. With this new information, marketers can make data-backed decisions about their ongoing TikTok campaign strategy.
Understanding who actually viewed your branded partnership TikTok post is key to tracking and optimizing your performance on TikTok. And since posts reach audiences beyond a creator's followers, access to both account-level and post-level audience insights paints a comprehensive and holistic picture of reach that can be used to analyze and tailor marketing activities.
Knowing which creators and posts have reached which audiences enables marketers to understand their true audience overlap, and helps them identify new audiences that could be a white space altogether. These insights can inform how teams approach the following influencer marketing priorities:
Creator selection: Partner with future creators based on a refined target audience informed by post-campaign audience analysis.
Paid strategy: Use post-level audience data to focus paid media spend for better targeting in Spark Ads, and determine what content to repurpose for ads.
Content strategy: Develop future content and creative briefs based on what you've seen work well for your target audiences.
The possibilities don't end there. With instant access to in-depth audience data, savvy marketers can compare and contrast TikTok audiences to audiences on other social channels, and use newly discovered audience segments to test different targeting tactics on platforms like Instagram, Facebook, and YouTube.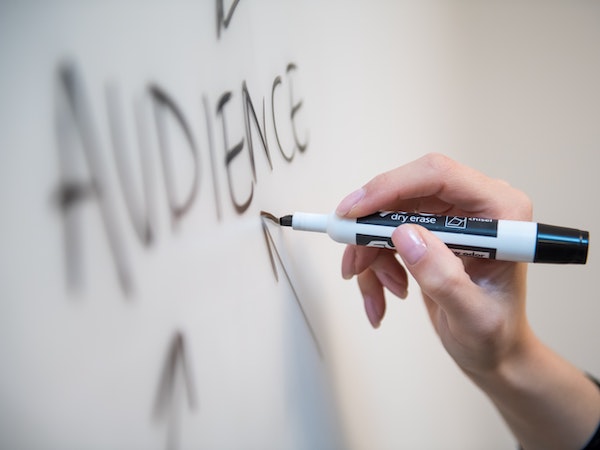 CreatorIQ's Solution Offers a Streamlined Approach to Working With TikTok's Creator Marketplace
TikTok campaigns do not have to be treated as disconnected or separate from a holistic and integrated approach to influencer marketing strategy. CreatorIQ connects to the Creator Marketplace to deliver the first-party insights necessary to excel on TikTok.
Using CreatorIQ to run TikTok campaigns means you can:
Discover the best TikTok creators for your brand. Search and vet creators according to your brand guidelines and requirements, content preferences, and audience targets using our extensive database, which includes both TikTok Creator Marketplace creators and non-TTCM creators.
Streamline your TikTok creator management. Access to first-party audience data is available for any creator, regardless of whether or not they are in the TikTok Creator Marketplace. This simplifies creator management by allowing you to easily work with both marketplace and non-marketplace creators.
Run multi-platform campaigns. Easily run campaigns that require creators to post content on multiple platforms. If you run TikTok-only campaigns, you can launch these initiatives alongside your other influencer marketing activities in order to holistically measure and analyze your program performance.
CreatorIQ's comprehensive TikTok support gives influencer marketers the tools they need to be data-driven and deliberate when refining their TikTok strategy for long-term success.
To learn more about how our platform helps you run exceptional TikTok campaigns, request a demo today.