If you've been spending more time on #FoodTok lately, you're not alone. With Thanksgiving around the corner, and the winter holidays quickly approaching, meal-planning is top of mind for many this month. And even if nothing tastes quite as festive as your Aunt Elsa's pecan pie, you can be sure that TikTokers have plenty of crowd-pleasing recipe recommendations.
Ever since the short-form video platform established itself as a major player in today's creator economy, brands across categories—from skincare to video streaming—have jumped on the opportunity to drive full-funnel growth via strategic TikTok campaigns and partnerships. The food and beverage industry is no exception: with viral trends (corn, anyone?) driving mass enthusiasm for everyday grocery items, enterprises and up-and-comers alike are teaming up with TikTok creators to fill consumers' shopping carts.
In this post, we'll take a look at three food and drink brands that have excelled at TikTok marketing over the past 12 months, along with the key strategies contributing to their success.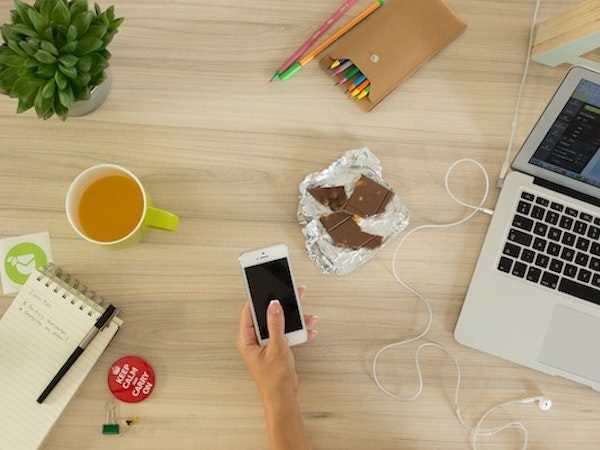 Impactful Partnerships Fuel Starbucks' Stand-Out Performance
The world's go-to coffee spot is doubling down on TikTok: from September 2021 to August 2022, Starbucks accrued $77.3M in Earned Media Value (EMV) on the platform, a 24% year-over-year increase that contributed to the brand's 6% YoY growth in overall EMV ($244.1M).
Starbucks owed its rising profile among creators in part to a buzzy TikTok campaign with Uber Eats. In early August, coffee enthusiasts such as parenting blogger Laura and triathlete Abigail praised the food delivery app for helping them enjoy their favorite Starbucks drinks on busy days. Content associated with the campaign accounted for three of the brand's top 15 EMV-driving TikTok mentions. Meanwhile, another paid advocate, Anna Sitar, shouted out Starbucks in numerous lifestyle posts, generating $654.9k EMV as one of the brand's 30 highest-earning champions across platforms.
While sponsored initiatives bolstered Starbucks' performance, the brand also featured widely in organic conversation. Starbucks' No. 1 EMV-driver during the time period monitored was #CleanTok star Honey Boba Bear, who powered $3.5M EMV by consistently including the brand in her signature decluttering videos. Thanks to the popular TikToker's unprompted enthusiasm, #CleanTok ranked among Starbucks' top 30 hashtags, netting $2.5M EMV via seven creators.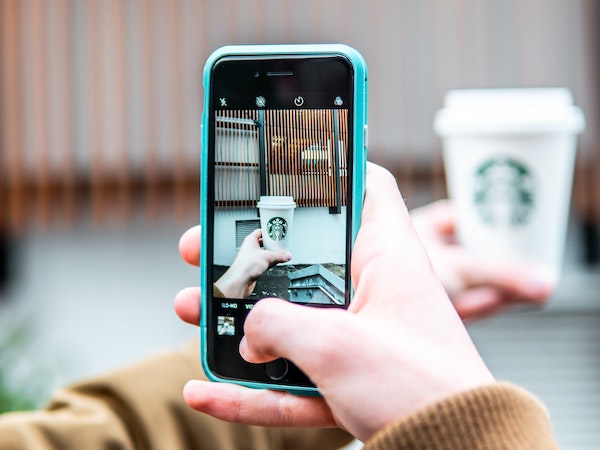 Fitness and Comedy Creators Power Growth for Celsius
If there's one thing TikTokers always have plenty of, it's energy—and health-conscious energy drink Celsius has effectively tapped into creators' dynamism to hype up its metabolism-boosting beverages. The brand collected $13.8M EMV via TikTok from September 2021 to August 2022, an 80% year-over-year increase that contributed to Celsius' 75% YoY growth in overall EMV ($110.1M).
Throughout the time period monitored, Celsius' TikTok marketing strategy revolved primarily around ongoing partnerships with lifestyle creators such as Vinnie Hacker and Tony, who featured the brand's offerings in various fitness and comedy videos. In July, Celsius also tapped Vinnie to run a high-impact giveaway in collaboration with retailer 7-Eleven: the resulting TikTok, which commemorated "7-Eleven Day" on July 11, has garnered 145.6k likes to date. Altogether, Vinnie and Tony contributed a respective $1.5M and $1.8M EMV via 19 and 55 posts across social platforms, while total mentions of #CelsiusBrandPartner accrued $25.7M.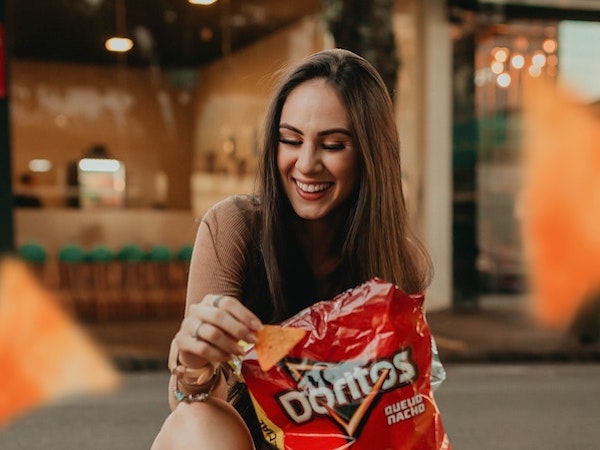 Doritos Stays in the Spotlight With One-of-a-Kind Campaigns
A snacktime staple, Doritos' TikTok marketing has displayed an impressive knack for innovation. In August 2022, the classic chip brand dominated creator conversations with its #DoritosDareToBeBurned challenge, which turned the launch of the Roulette Cool Ranch flavor—an assortment of both Cool Ranch and spicy chips—into an interactive game. TikTokers like Cassidy Condie sampled the new offering and "spun" a wheel, superimposed via an augmented reality filter, to receive a dare for every hot Dorito they tasted. Altogether, 1.7k creators included #DoritosDareToBeBurned in 3.0k posts, collectively generating $16.7M EMV.
The same month, Doritos captured the interest of TikTok audiences with its one-of-a-kind #DoritosTriangleTracker challenge: the brand transformed a handful of triangular buildings in major U.S. cities into giant Doritos, and invited fans to submit selfies next to these buildings for a chance to win $15k. Thanks to promotion from brand partners like Nate White, content tagged #DoritosTriangleTracker accrued $554.4k EMV across platforms. Doritos' go-big-or-go-home approach to TikTok campaigns was reflected in the brand's overall performance, with TikTok accounting for 54% ($25.2M) of Doritos' total $46.6M EMV from September 2021 to August 2022. Notably, the brand enjoyed respective 373% and 87% year-over-year increases in TikTok EMV and net EMV.
Leading food and beverage brands are already building impactful networks of advocates on TikTok, demonstrating the key opportunity the platform presents. As TikTok's first SaaS Creator Marketing Partner, CreatorIQ has helped food industry titans such as Nestlé plan, execute, and evaluate winning TikTok campaigns via our suite of creator discovery, campaign management, and reporting solutions. Click the link below to learn more about how CreatorIQ can help your brand drive full-funnel results on TikTok.
Leverage TikTok Marketing to Drive Real Results