TikTok has a well-publicized track record of turning random products into can't-miss sensations. From form-flattering leggings to feta cheese, demand for countless items has surged overnight following a viral TikTok video, with some offerings selling out in a matter of days. The platform's dramatic impact on consumer behavior is hardly surprising, given that over 50% of TikTok users search for products or shop on the app. However, like many trends in the creator economy, conversation around viral products is often short-lived, as influencers and their audiences move on to the next hot topic.
How can brands harness TikTok's hype cycle to translate brief periods of buzz into long-term brand awareness? Let's take a look at how innovators across categories have turned viral moments into a launchpad for sustained momentum, highlighting key TikTok marketing strategies your brand can use to stay in the spotlight.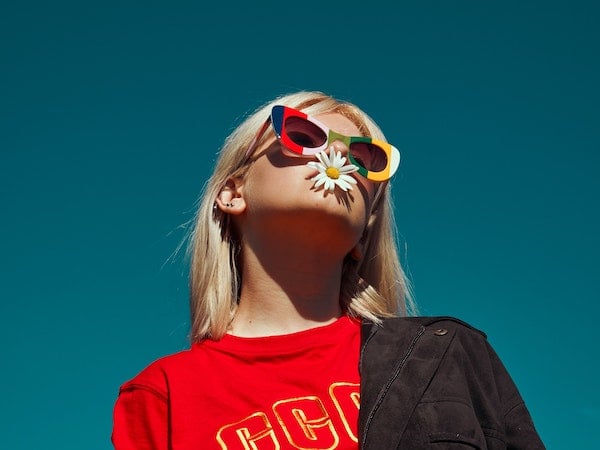 American Eagle Extends Partnership Opportunity to Superfan
Gen Z-oriented apparel brand American Eagle is no newcomer to TikTok influencer marketing. In early 2020, the brand made waves with its #AerieRealPositivityChallenge, a mental health initiative that saw participation from the likes of TikTok star Charlie D'Amelio (@charlidamelio). The fourth quarter of 2020 brought another win for American Eagle: creator Hannah Schlenker (@hannahschlenker) wore the brand's Real Me High-Waisted Crossover Leggings in an unsponsored dance video, which exploded in popularity and has since garnered nearly 900k likes. Total mentions of #CrossoverLeggings drove $47.4k in Earned Media Value (EMV) for American Eagle in Q4.
When the "viral TikTok leggings" sold out multiple times, American Eagle wasn't ready to rest on its laurels. Having discovered a valuable advocate with an authentic affinity for its apparel, the brand tapped Hannah as an official partner, prompting her to flaunt American Eagle pieces even more frequently. After mentioning the brand five times in H2 2020, the TikTok influencer authored 29 posts in H1 2021, powering $362.5k EMV as one of American Eagle's 20 highest-earning advocates.
Bolstered by consistent, genuine endorsements from Hannah and other loyal partners, American Eagle has enjoyed a steady growth trajectory: the brand saw its EMV tick up from $201.1M in 2020 to $203.5M in 2021, before collecting a sizable $60.4M in Q1 2022.
Caudalie Nurtures Product Affinity Into Long-Term Brand Loyalty
When it comes to skincare, TikTok knows more than your dermatologist. Beauty brands that win over the platform's skincare-obsessed community, known as SkinTok, are poised for hypergrowth. So when Caudalie's Vinergetic C+ Instant Detox Mask began gaining momentum on the platform in March 2021, the brand saw an opportunity to double down on its TikTok marketing strategy.
Hype surrounding the mask stemmed from an unsponsored post by beauty and lifestyle creator Nida Lodean (@nidalodean), who showcased the product's impressive results in a viral TikTok video that boasts 2.6M likes to date. Other TikTok influencers rushed to try the mask for themselves, with content tagged #CaudalieDetox powering $862.3k EMV from 206 creators in 2021.
Eager to continue the conversation, Caudalie subsequently sent its new Vinoperfect Radiance Serum to Nida and other prominent beauty influencers as part of a cross-platform campaign for the product. By introducing fans of the detox mask to other Caudalie offerings, and inviting these creators to participate in official TikTok marketing initiatives, the brand nurtured enthusiasm for a buzzy product into lasting brand affinity.
Caudalie's loyal advocates have guided the brand's continued growth. After collecting $17.4M EMV in the first half of 2021, the brand closed H2 with $18.2M, and posted $10.6M in Q1 2022.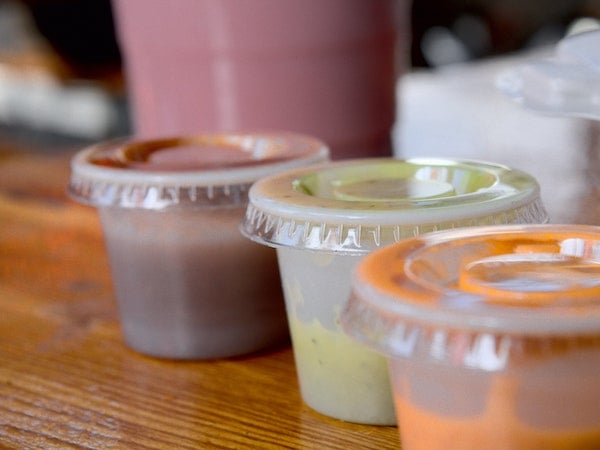 Chipotle Iterates on a Winning Influencer Campaign
Back when many adults still wrote off TikTok as a passing fad, Chipotle was already on its way to becoming one of the platform's biggest brands. In May of 2019, the fast-casual Mexican food franchise drove record digital sales with its #ChipotleLidFlip challenge, a Cinco de Mayo promotion that saw TikTok influencers, including social media sensation David Dobrik (@daviddobrik), try their hand at flipping the lid on a burrito bowl. Building off this success, the brand kicked off another TikTok challenge in July, inviting creators to share their best #GuacDance in honor of National Avocado Day.
The pioneering brand hasn't slowed down since. Over the past few years, Chipotle has defended its throne with a slew of other influencer marketing initiatives, including #ChipotleSponsorMe, which encouraged the franchise's superfans to compete for an official brand sponsorship. The UGC campaign generated an impressive $1.3M of Chipotle's $6.9M EMV in Q2 2020, with #ChipotleSponsorMe ranking as the brand's No. 2 quarterly hashtag behind #Chipotle ($1.4M).
Chipotle's commitment to identifying and iterating on content formats and themes that appeal to its community has enabled the brand to maintain its impressive foothold not only on TikTok, but within the creator economy more broadly. From 2020 to 2021, Chipotle's EMV grew from $21.8M to $29.8M, while its community size increased from 2.3k to 3.6k influencers. The franchise closed the first quarter of 2022 with a healthy $7.2M EMV, of which $1.7M came from TikTok content.
Going viral may be every TikTok marketer's dream—but to achieve lasting success on the platform, brands need to captivate creators, and their audiences, for far longer than a moment. By drawing on best practices from these innovative brands, you can transform an initial burst of excitement into sustainable growth.
Want the complete guide to TikTok influencer marketing strategy?