Whether you're a capital-G "Gamer" or you haven't touched your Nintendo Switch since the Animal Crossing craze, it's tough to deny that the gaming industry is a force to be reckoned with. Thanks to the rise of streaming platforms like Twitch and YouTube Live, playing video games is now a spectator sport, with pros inspiring levels of fandom and enthusiasm once reserved for star athletes. Streamers' massive, passionate audiences have established the gaming community as a pillar of the creator economy. Recognizing top gamers' influence, brands both in and outside of the entertainment space are securing valuable partnerships with a new crop of celebrities.
Let's take a look at three of the internet's buzziest gaming creators, the brands they're championing, and the key metrics underscoring their impact.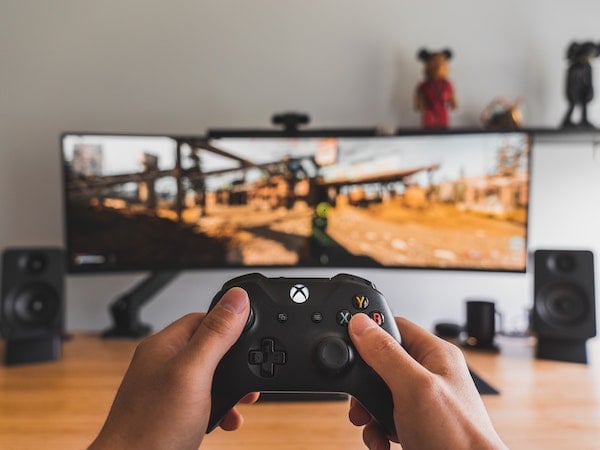 The Comedian: Tyler Wine
Tyler, better known by his YouTube handle WILDCAT, has serious gaming skills—but that doesn't mean he won't use every opportunity to make his fans laugh. Whether he's pranking other players in Among Us or chronicling bizarre "kill cam" moments in Call of Duty, Tyler is just as invested in entertaining his audience as he is in beating the competition. The gaming creator's unfiltered sense of humor has earned him 7.9M subscribers on YouTube, where he enjoys a healthy engagement rate of 5.9%.
It goes without saying that Tyler's platform is a major asset to his favorite games—he's dedicated an entire YouTube playlist to Among Us—but marketers outside of the entertainment world have also taken notice of Tyler's clout. For example, the streamer is a consistent advocate for DTC men's grooming brand Manscaped, and contributed $614.6k in Earned Media Value (EMV) to the brand's $37.1M total from June 2021 to May 2022. Not only does Tyler's offbeat personality align with Manscaped's own tongue-in-cheek messaging, but his largely young, male following offers Manscaped a direct line to its target consumer demographic. Men account for 85% of Tyler's audience, while 82% of his fans are between the ages of 18 and 34, and 52% are between 18 and 24.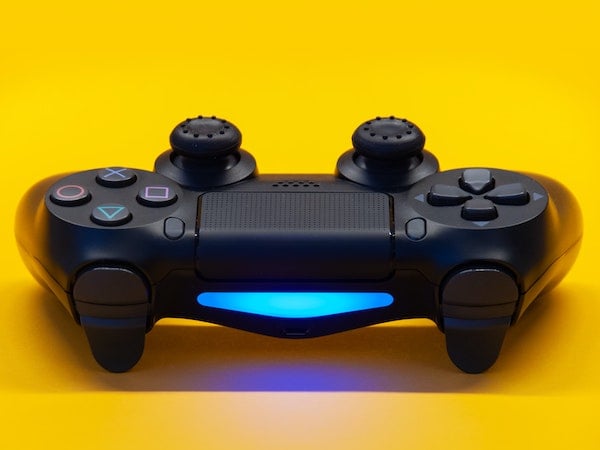 The Champion: Nick Kolcheff
If anyone questions the legitimacy of gaming as a competitive sport, they haven't met Nick Kolcheff—or NICKMERCS, as he's known to his 4M YouTube subscribers. Whether gunning for a record number of kills in Fortnite or facing off against other popular streamers in Apex Legends, Nick plays to win. The popular gaming influencer isn't just looking to improve his game online: a fitness enthusiast, Nick also shares workouts and meal plans on Instagram, where he's assembled a following of 2.7M fans.
Like his interests, Nick's influence extends beyond gaming: from June 2021 to May 2022, the streamer powered $9.2M EMV for personal finance service CashApp by including discount codes in the summary sections of 307 videos. This haul accounted for 8% of CashApp's $113.5M EMV total, establishing Nick as the brand's No. 1 earner by over $3M. While the sheer size of his audience might make Nick an enticing partner for any business, CashApp has also benefited from the specific demographics of Nick's fanbase, which primarily comprises American young adults. Roughly 45% of the gaming creator's followers are between the ages of 18 and 24, and 35% are between the 25 and 35, meaning they're more likely than older adults to use technology to manage their finances. Additionally, over half of Nick's audience lives in the U.S., CashApp's primary market.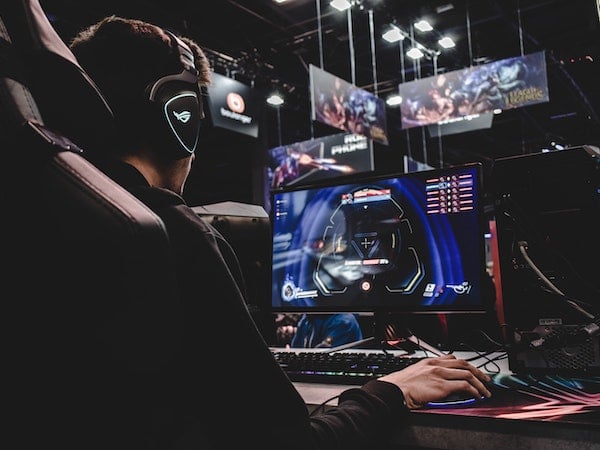 The One to Watch: Gloria Shin
On YouTube, Gloria goes by the unassuming handle ploo—but don't let that name, or the cutesy cat ears she occasionally sports in livestreams, fool you. Gloria is a formidable competitor in Valorant, a wildly popular tactical shooter game. Between her undeniable skills and keen commentary on gaming culture—including comedic takes on the gender dynamics of the male-dominated space—it's no accident that 373k fans subscribe to her channel. Gloria's fans also care about what she has to say: her YouTube videos enjoy an average engagement rate of 44.8%, well above that of similar gaming creators.
Gloria has endorsed a range of lifestyle and fashion brands, including meal kit delivery service HelloFresh and luxury label Fendi. The gaming influencer is also a particularly impactful partner for GFuel, the official energy drink of Esports, which has established itself as a go-to drink for gamers thanks largely to relationships with streamers. Gloria's following may be smaller than that of more prominent GFuel ambassadors like Felix Kjellberg (PewDiePie), but her impressive engagement rate ensures that the brand's message reaches an active, receptive audience. Notably, as is the case for many other gaming creators, a significant majority (85%) of Gloria's fans are male. Although GFuel's products are not gender-specific, this trend reflects the general demographic composition of the Esports community, the brand's target consumer base.
As the creator economy continues to grow, it's becoming clear that gaming is much more than a pastime—it's a well-traveled road to stardom. By tapping into gaming creators' immense cultural power, brands across categories can amplify awareness and attract passionate communities of consumers.
Want to discover more top creators for your marketing campaigns?