Coffee is so 2020—at least, that's what you might think after falling down a TikTok rabbit hole where every creator and their younger brother is sipping Bang Energy, Gen Z's favorite caffeinated beverage. And Bang isn't the only drink influencers are using to fuel up: this year, several energy drink brands raced ahead on social media by winning over distinct content creator communities, from GFuel's monopoly on gaming culture to Monster's UFC credentials. Let's dive into the strategies that three of today's buzziest energy drink brands are using to invigorate influencers and inspire passionate fan bases on social media.
Bang Energy Galvanizes Gen Z via TikTok Partnerships
With a whopping 300mg of caffeine per can, Bang Energy is no joke. Online, however, the candy-sweet, sugar-free drink has built an empire of supporters thanks to its branding's irreverent sense of humor. From January to August 2021, Bang Energy boasted $245.4M EMV—roughly $150M more than any other energy drink covered in this post—and scored mentions from 664 influencers. The brand's impressive earned media footprint can be largely attributed to its relationships with prominent TikTok creators, who include the energy drink in prank videos, dance videos, and prank dance videos. For example, TikTok sensation Q Park (@qpark), one of Bang Energy's top three earners during the time period monitored, powered $6.1M EMV across 39 posts, most of which featured the influencer sipping the drink while dancing in public places. Similarly, Gen Z creator collective The Hype House (@thehypehouse) generated $5.9M EMV via 72 TikToks documenting stunts and practical jokes. In all, 42 of Bang Energy's top 50 EMV-driving pieces of year-to-date content were TikTok posts, a testament to the brand's prowess on the fast-growing platform.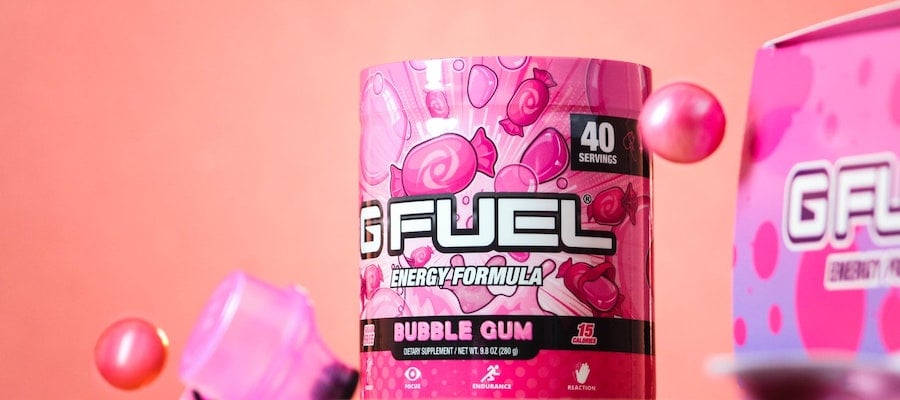 GFuel Revs Up the Gaming Community
The official energy drink of ESports, GFuel is made for gamers. The brand's investment in the gaming community is evident in its partnerships with gaming icons like Felix Kjellberg (PewDiePie on YouTube), who rely on GFuel to stay sharp during live streams. During the first eight months of 2021, Kjellberg featured GFuel in an impressive 170 pieces of content worth $25.9M EMV, many of which included his personalized discount code for the brand. Other prominent gamers, including Nick Kolcheff (NICKMERCS) and Jerome Aceti (JeromeASF), also consistently shared GFuel discount codes in the summary sections of their livestream recap videos. These three ESports stars collectively generated 54% of the brand's $95.6M EMV total from January to August, contributing to GFuel's 34% year-over-year EMV growth.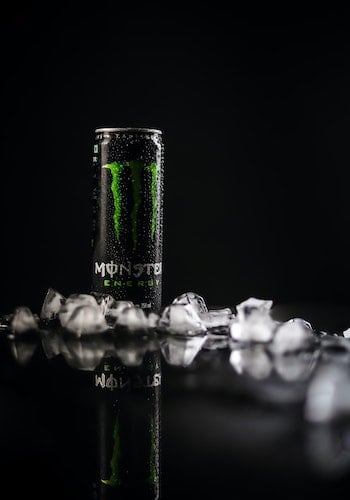 Monster Energy Keeps the Adrenaline Flowing for Partnered Athletes
Few energy drinks enjoy the same level of brand recognition as Monster. The caffeine-packed beverage's neon green logo isn't just a fixture of corner stores and gas stations everywhere: the brand has established a formidable presence on social media, thanks in part to its relationships with UFC fighters such as Valerie Loureda (@valerieloureda on Instagram) and Valentina Shevchenko (@bulletvalentina). In addition to enjoying pre- and post-match Monster energy drinks, partnered athletes trained and competed in branded gear, with Valerie and Valentina generating a respective $1.2M EMV and $617.3k via 41 and 25 posts from January to August 2021 as two of Monster's top 15 earners. Notably, the brand also benefited from partnerships with prominent figures in other high-adrenaline sports, such as race car driver Hailie Deegan (@hailiedeegan) and surfer Griffin Cola (@griffin_cola). Altogether, Monster energy netted $50.1M EMV in the first eight months of 2021, a 15% year-over-year improvement primarily fueled by a 12% YoY increase in influencer community size (665 content creators).
From TikTok pranksters to pro gamers and fighting champs, content creators are counting on their favorite energy drinks to stay hyped and deliver peak performance. Thanks to these innovative strategies, brands like Bang, GFuel, and Monster are riding high on the excitement of their online fans. To learn more about the influencer marketing principles leading brands are using to make an impact on social media, download our complete Guide to Influencer Marketing Strategy.