Even for jet-setters, the winter holidays are generally a time to stay in and reconnect with loved ones. Whether you're visiting relatives or hosting friends, chances are you're finding a renewed appreciation for the great indoors. "Home" may mean different things to different people—but whatever your definition, a cozy interior certainly helps. And as consumers begin to think about revamping their decor for the new year, TikTok is overflowing with design inspiration and brand recommendations.
Like many other industries, from beauty to food to entertainment, the home category has embraced TikTok creators' eagerness to tout their favorite products. By tapping TikTokers as official partners, launching outside-the-box campaigns, and seeding products to loyal fans, leading home brands have gained impressive clout on the platform, attracting sizable audiences.
Let's take a look at four brands that TikTok's interior design gurus can't stop talking about, and how savvy influencer marketing powered these brands' success.
Home Depot Builds Loyalty Via Seasonal TikTok Campaigns
Possibly the most recognizable logo in the home improvement space, Home Depot has gained notable momentum on TikTok, bolstered by a robust partner program. From October 2021 to September 2022, the retailer saw a 46% year-over-year increase in Earned Media Value (EMV) from TikTok content, pulling in $5.4M via the short-form video platform.
This gain can be largely attributed to impactful activity from official ambassadors who promoted Home Depot as part of themed TikTok campaigns. While the McFarland family, known for their wholesome humor, revamped their backyard as part of the brand's June #THDxUpgradeYourSummer initiative, college student Bailey Weaver participated in August's #THDBacktoClass promotion by showing off her chic dorm room. Across all social platforms, mentions of #HomeDepotPartner generated $5.9M EMV from 189 creators during the time period monitored, contributing to the brand's 24% YoY growth in net EMV ($66.1M).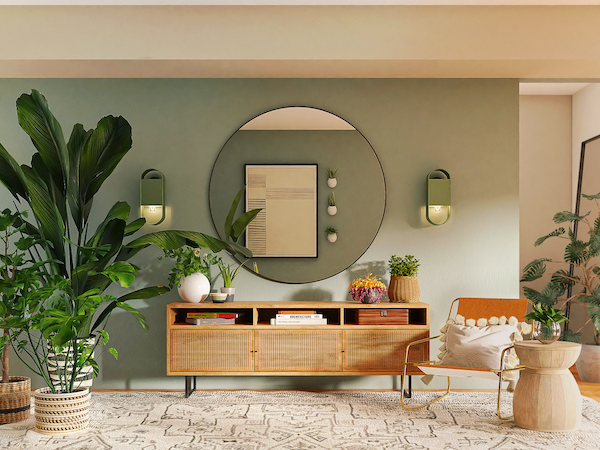 Our Place Stands Out Among Home Brands Thanks to High-Profile TikTok Partnerships
The creator-approved cookware brand ignited TikTok conversation in May by debuting a stylish collaboration with singer, actress, and beauty entrepreneur Selena Gomez. Gomez hyped the collection's launch in a humorous TikTok featuring "bloopers" from her official promotional shoot, with the relatable video accruing 322.5k likes to date. To stoke more widespread activity, Our Place sent pans from the collaboration to prominent lifestyle creators such as Heart Defensor Telegaarta, inspiring effusive thank-yous. The home brand has also secured steady activity by teaming up with creators on various timely activations, including a Black Friday TikTok campaign led by stars like Talik Hoshbin.
Thanks to a high-profile partnership, as well as consistent outreach to its creator community, Our Place saw a 457% year-over-year surge in TikTok EMV ($1.0M) during the time period monitored, as well as a 45% YoY growth in net EMV ($32.4M).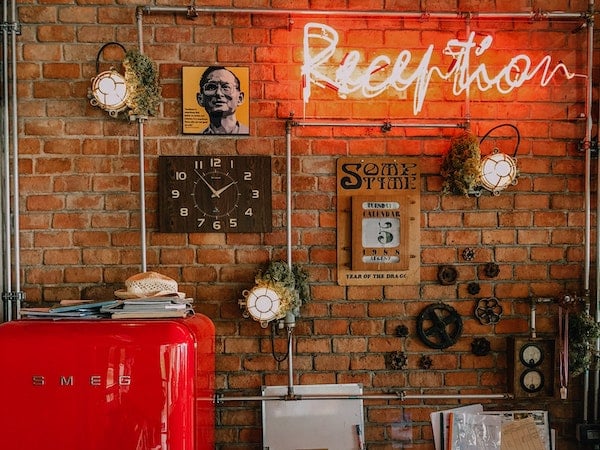 Smeg Powers Growth With Cross-Platform Influencer Marketing Strategy
A poster child for effective influencer marketing in the home industry, Smeg might be best known for its appliances' cult following on Instagram. However, TikTok creators are just as eager to bring the brand's signature retro aesthetic to their kitchens. From October 2021 to September 2022, Smeg saw a 6% YoY growth in overall EMV ($10.6M), with its TikTok EMV ($787.5k) surging 589%. While TikTok's home decor enthusiasts championed a variety of the brand's offerings, from toasters to juicers, Smeg's pink fridge enjoyed particular notoriety: lifestyle guru and self-described "maximalist" Rachel Martino declared that she was "obsessed" with the item, while comedy TikTok creator Kendy Du proclaimed her "love" for the unique appliance.
Notably, the vast majority of TikTok content about the brand was organic, rather than tied to sponsored partnerships. Smeg did, however, benefit from inclusion in affiliate campaigns by e-tailers like Riverbend Home, which invited brand partners to highlight Smeg in posts touting sitewide discount codes.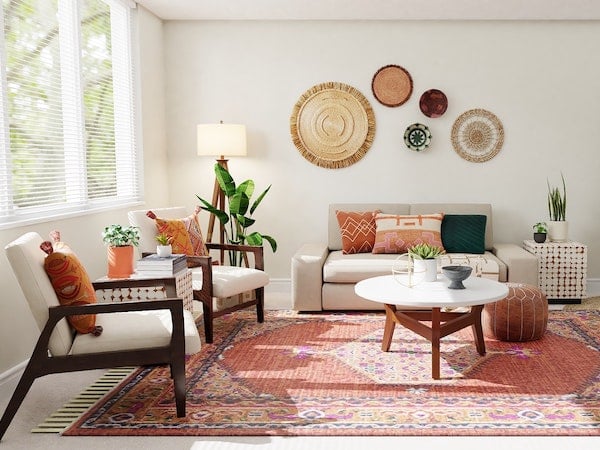 TikTok Creators Celebrate Ruggable's Fifth Birthday
Whether you live with kids, pets, or plants, you've probably tried (and failed) to scrub a stain out of the carpet. So it's hardly surprising that Ruggable's signature machine-washable rugs are sweeping social media. From September 2021 to August 2022, the innovative brand collected $22.3M EMV via 2.7k creators, enjoying a healthy 15% YoY EMV growth and an 8% community expansion. TikTok played no small part in Ruggable's success, accounting for $1.6M EMV of the brand's haul during the time period monitored, an impressive 176% YoY surge.
In July, Ruggable ignited online conversation with a TikTok campaign celebrating the fifth anniversary of its launch. Brand ambassadors such as Emily Fauver wished Ruggable a "happy birthday," and encouraged their audiences to shop the brand's 20% off sale. Ruggable's partner program proved a reliable source of ongoing content beyond the timely initiative, as affiliated TikTok creators shared personalized discount codes in videos highlighting their new rugs. Altogether, #RuggablePartner generated $7.5M EMV via 565 creators as the home brand's No. 1 hashtag.
TikTok's potential to drive product discovery has no limits, and both established and up-and-coming home brands are using creators' enthusiasm for decor to inspire consumers. To learn more about how leaders and disruptors across industries are powering growth on TikTok, download our Guide to TikTok Influencer Marketing for Major Enterprises.
Get Your Complete Guide to Standing Out on TikTok