The end of 2022 might prompt you to reflect on fond memories, or breathe a sigh of relief. As we (hopefully) said goodbye to pandemic lockdowns, many people welcomed a return to pre-pandemic routines. However, some relics of the pandemic era—from remote work, to a newfound appreciation of personal space in public—remained.
Chief among these was the surging popularity of TikTok, which has proven to be much more than a welcome respite from pandemic blues. After ranking as the most-downloaded app of 2021, TikTok has now racked up over 2.6B downloads globally. It's no surprise that the short-form video platform is playing an increasingly central role in brands' influencer marketing strategies. The number of TikTok campaigns on the CreatorIQ platform increased by nearly 300% over the past year, while the total number of branded TikTok creator videos in our database surged by over 200%. Additionally, 52% of all campaigns powered by CreatorIQ included TikTok in 2022, up from 30% in 2021.
How did teams harness TikTok's thriving creator community in order to achieve stand-out results this year? Let's explore a few of 2022's biggest TikTok influencer marketing trends across key industries, and their impact on leading brands' performance.
From Leggings to Luxury, Strategic Partnerships Propel Fashion Brands Forward
If 2021 left us still unsure what to wear out of the house, 2022 brought its fair share of fashion moments—some more expected than others. From the return of low-rise jeans and other Y2K styles (parachute pants?) to oversized moto jackets, one thing tied together many of this year's biggest fashion trends: they started on TikTok. As the short-form video platform's influence over consumers' fashion choices became increasingly undeniable, both apparel and luxury brands tapped into the power of TikTok by forging impactful partnerships with fans.
Leggings may have had their moment on TikTok in 2021, but athleisure remained a wardrobe staple for creators, thanks in part to strategic influencer marketing by both established and rising activewear brands. For example, from Q1 to Q3 2022, Lululemon saw its Earned Media Value (EMV) associated with TikTok surge 301% year-over-year, owing $28.3M of its $144.1M total to the platform. Much conversation about the brand surrounded a July campaign that saw partners like Meg Boggs tout the brand's new Charge Feel sneakers.
Meanwhile, activewear brand Halara increased its TikTok EMV by 172% YoY by inviting fashion and lifestyle creators like Morgan Vera to share personalized discount codes for its styles. Altogether, TikTok posts generated $13.9M of Halara's $19.3M EMV during the time frame monitored.
High-end brands weren't (fashionably) late to the party. Bolstered by an ongoing partnership with style blogger-turned-TikTok-star Xenia Adonts, who frequently attended brand events, Gucci ranked as the No. 1 luxury fashion label by TikTok EMV. The brand collected $41.9M EMV via the platform from Q1 to Q3, a 251% YoY spike that proved key to its 5% YoY uptick in overall EMV ($319.7M). Meanwhile, Prada featured Gen Z royalty like Charli D'Amelio and Avani Gregg in its Fashion Week festivities, resulting in a 130% YoY growth in TikTok EMV ($16.5M), as well as a 9% improvement in net EMV ($256.8M).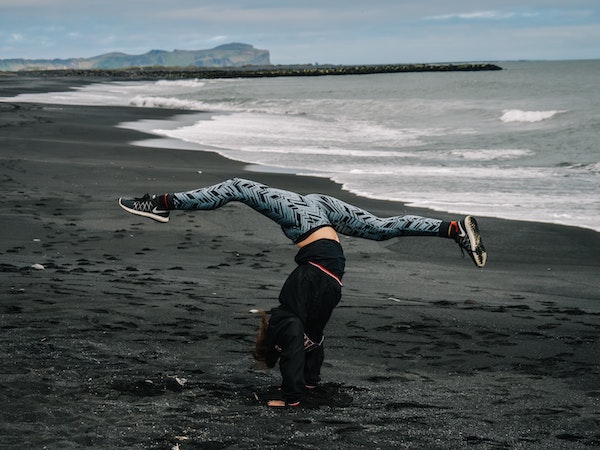 Snack Brands Spread Joy Through Playful TikTok Challenges
Who doesn't love snack time? While #FoodTok might be synonymous with viral recipes, several classic snack brands ignited conversation this year with one-of-a-kind TikTok challenges. To celebrate its 110th anniversary in March, Oreo encouraged creators to stack their age in its signature cookies as part of its #OreoBdayStack campaign. Thanks to promotion from prominent personalities like actress Ashley Tisdale, the playful initiative helped the brand collect $16.8M EMV via TikTok content from Q1 to Q3, a 23% year-over-year improvement. In all, Oreo accrued $79.0M EMV, a 15% YoY increase.
Meanwhile, Cheetos brought the heat with its #CheetosReaperReactions challenge, a UGC campaign for the brand's new Flamin' Hot Sweet Carolina Reaper flavor. Comedy and lifestyle creators like Noel shared their reactions while sampling the ultra-spicy snacks, resulting in a wave of associated content from fans. Bolstered by the initiative, Cheetos garnered $33.1M EMV via TikTok alone, and $54.3M overall, enjoying respective 452% and 125% boosts in the two figures.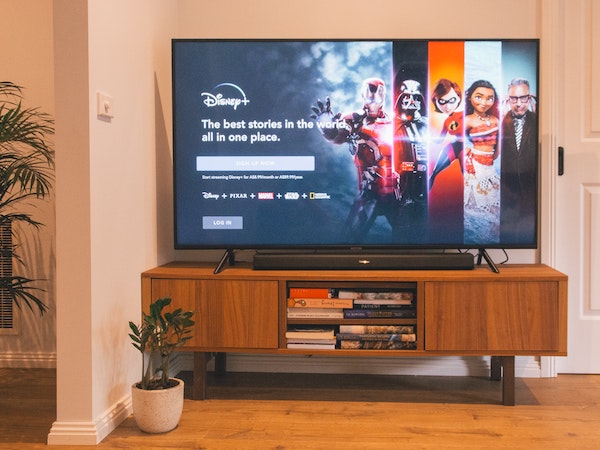 Streaming Services Leverage TikTok Campaigns to Drive FOMO Around New Releases
Ever had your friends blatantly disregard your "no spoilers" request while discussing your favorite series? As frustrating as that was, chances are that you probably caught up to them pretty quickly. Any marketer in the entertainment industry knows there's nothing like FOMO to drive viewership for shows and movies, and this year saw major streaming services enlist TikTok creators to turn new releases into cultural phenomena.
Disney+ enjoyed a productive 2022 across social channels, netting $223.6M EMV from Q1 to Q3, a respectable 34% year-over-year increase. However, the brand saw the most impressive momentum on TikTok, where its EMV jumped 220% YoY to $17.0M. Throughout the time period monitored, Disney+ partnered with creators on a steady stream of campaigns around new titles, including animated features such as "Encanto" and "Turning Red." The streaming service also enjoyed a notable boost from TikTok heavyweight Charli D'Amelio's appearance on "Dancing With the Stars," which the creator enthusiastically hyped to her 148M followers.
While Peacock and Paramount+ saw comparatively smaller earned media footprints than Disney+, netting a respective $136.8M and $101.6M EMV, both streaming services also made significant strides on TikTok. Propelled by creator-led campaigns around fan-favorite shows like Love Island, Peacock achieved a 49% YoY growth in TikTok EMV, with the platform driving $7.6M for the brand. Similarly, Paramount+ stoked conversation around new episodes of shows like "Ghost" by tapping creators to share their own excitement in sponsored posts. TikTok content about the brand generated $5.1M EMV, a 183% YoY jump.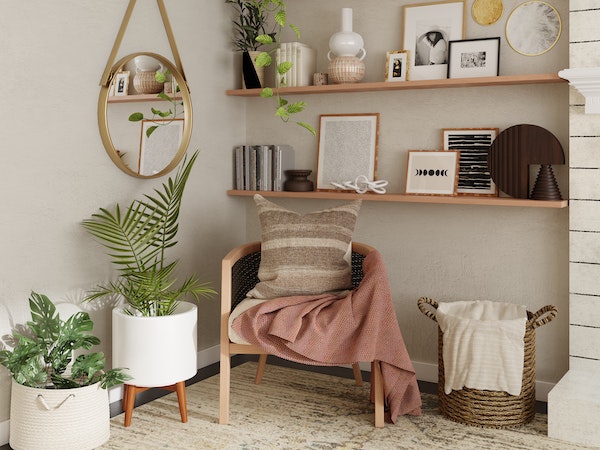 Home Brands Build Community via TikTok Creator Partner Programs
As many pandemic restrictions were lifted, consumers ventured outside more in 2022 than in the previous two years. But with remote work here to stay, maintaining cozy and up-to-date interiors remained a priority for TikTok creators and their followers. Home improvement brands catered to audiences' continued enthusiasm for trendy furniture and appliances by building impactful networks of partners, who promoted timely initiatives.
Furniture giant IKEA drummed up excitement for its annual "IKEA Festival," which filled the retailer's global locations with music and entertainment, by tapping partners like Liz Miu to show off their favorite IKEA finds. Buoyed by buzz around the event, the brand netted $89.5M EMV from Q1 to Q3, with its $12.7M TikTok haul representing a 72% year-over-year increase.
Kitchen staple Nespresso also expanded its presence on TikTok, increasing its platform-specific EMV by 358% YoY to collect $3.4M. The espresso pod system activated its partner community for seasonal TikTok campaigns: creators rang in summer by sharing their go-to Nespresso iced coffee recipes, and promoted the brand's limited-edition pumpkin spice pods in fall. Nespresso collected $27.8M EMV across all social platforms, a 21% YoY improvement.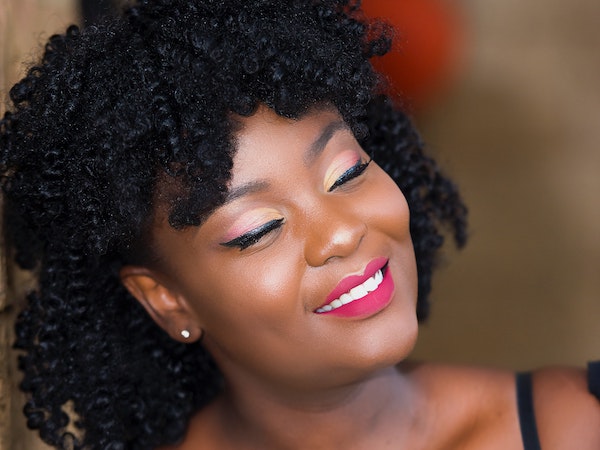 Proven Product Results Spell Influencer Marketing Success for Beauty Brands
One reason why TikTok has become a major hub for beauty enthusiasts is that the platform's short-form video format allows consumers to see products in action, without committing to a full-length YouTube review or tutorial. This year, numerous brands capitalized on this opportunity by enlisting creators to highlight visible product results as part of coordinated TikTok challenges or campaigns.
One of this trend's most successful examples came from Olaplex, which dominated TikTok with its blockbuster "Olaflex" challenge in August. The initiative saw creators share videos before and after using Olaplex treatments, leading to a 348% YoY growth in the brand's TikTok EMV ($25.2M) and 4% uptick in its overall EMV ($97.6M) from Q1 to Q3 2022. Meanwhile, another TikTok-approved haircare brand, Bumble and Bumble, achieved impressive momentum thanks to dramatic hair transformation content within the #BBStyleFearlessly TikTok campaign. During the time frame monitored, TikTok posts generated $26.1M EMV for Bumble and Bumble, an astronomical 5.9k% YoY surge that led to a 155% YoY improvement in the brand's net EMV ($35.9M).
Clear product results, coupled with a unified campaign story, also proved the ticket to TikTok success for innovative cosmetics and skincare brands. In February, MAC tapped creators like Amanda Diaz to sport various offerings while engaging in non-makeup-friendly activities, like working out or eating spicy food, as part of its #MACChallengeAccepted initiative. The memorable campaign contributed to a 342% YoY increase in the brand's TikTok EMV, with the platform delivering $37.5M of MAC's $247.2M EMV total from Q1 to Q3.
Drugstore skincare brand Eucerin owed much of its 4.6k% YoY spike in TikTok EMV ($25.0M) to conversation surrounding its #28DaysofEucerin "wellness challenge," which invited creators to use its moisturizing lotion every day for 28 days and chronicle the results. Thanks almost entirely to conversation stemming from the initiative, Eucerin's overall EMV grew 631% YoY to $29.7M.
With 2023 right around the corner, your influencer marketing team has likely already started planning for the year ahead. If you've been keeping pace with industry trends, TikTok plays a central role in your strategy. As TikTok's first SaaS Creator Marketing Partner, CreatorIQ is uniquely equipped to help brands like yours build and refine results-driven campaigns on the platform. For a complete roadmap to planning, executing, and evaluating creator-led initiatives on consumers' favorite app, download our complete Guide to TikTok Influencer Marketing for Major Enterprises.
Get your go-to guide for TikTok influencer marketing.