It's an exciting time for your team—you've committed to harnessing the full power of the creator economy, and now you're searching for the best influencer marketing platform to help you achieve your goals. Over the past decade, software solutions have streamlined many aspects of running an influencer program, eliminating manual legwork and furnishing organizations with the data they need to make strategic decisions.
We've come a long way as an industry. Equipped with the right platform, teams can operate far more efficiently, and accomplish far more, than they can with content screenshots and spreadsheets—just ask any marketer who worked with creators back in 2012 for their Excel horror stories. In fact, it's safe to say that specialized software is integral to staying competitive in the creator economy today.
But given the number of solutions available, each with a unique value proposition and set of capabilities, it can be challenging to find the best influencer marketing platform for your specific needs. After all, unlike most online purchases, the software powering your creator strategy shouldn't be an impulse buy.
In this post, we'll walk through different types of software providers, and outline key factors that growing, mid-market, and enterprise businesses should consider when evaluating various influencer platforms. Read on to gain a better understanding of your options, and establish a clear framework for determining the best solution for your team.
Deciding Between Full-Service, Managed, and In-House Influencer Platforms
When you buy a new car, the price doesn't typically include a personal driver. Shopping for influencer platforms is a little different: many providers include varying levels of service alongside their core software offering.
That's why it's so important to make sure that before purchasing a given platform, you understand what, if any, additional support and guidance you'll receive. You don't want to end up paying for services you don't need, or scrambling to navigate a system you don't have the manpower to appropriately manage.
In general, influencer platforms fall into three categories based on the level of support they provide: full-service, managed, and in-house. Let's explore what these terms mean, and the types of teams that may benefit from each.
Full-service influencer platforms essentially act like agencies. They'll manage every aspect of your creator marketing program, from high-level strategy to technical execution, so you'll rarely need to use the software yourself. These solutions are ideal for organizations without

in-house influencer marketing resources

who are looking to fully outsource their creator programs.
Managed influencer platforms provide extensive strategic and technical support, but don't offer quite as exhaustive a scope of services as full-service platforms. These hybrid

platform-agencies

are a great choice for teams with limited internal influencer marketing resources, or who are looking to kick off their programs with external assistance before graduating to an in-house platform.
In-house influencer platforms are designed for teams with at least one dedicated, full-time influencer marketing specialist. Many in-house platforms, including CreatorIQ, provide client support—from technical troubleshooting, to strategic consulting—on an as-needed basis. However, they're mainly designed to be self-service platforms for organizations that are ready to internally manage all aspects of day-to-day influencer campaign execution.
Finding the Best Influencer Marketing Platform to Launch Your Creator Program
If you're still laying the groundwork for your creator strategy, you're probably laser-focused on one goal: growth. The best influencer marketing platform for your organization will provide you with a set of capabilities for building out a passionate creator community, and inspiring impactful content creation from your fans.
You might look for software features like:
Simple creator search: As you expand your

creator community

, you'll need an easy way to identify new, on-brand advocates. A simple search tool will enable you to filter a creator database by key attributes, such as location and interests, to find impactful potential influencers
Social listening: Even if you're new to influencer marketing, chances are that at least a handful of creators are already talking about your brand. You'll want to use social listening tools to surface these organic fans, then activate them for official influencer campaigns.
Campaign tracking: Monitoring campaign content, and

evaluating initiatives' impact

, is essential to any effective creator strategy—in fact, it's probably one of the main reasons you're on the market for an influencer platform.
Community composition insights: Recruiting new advocates is a critical part of growing your creator community, but it's equally important to retain your existing champions. A great influencer marketing platform will offer visibility into the number of new and loyal creators that make up your network, along with those who have recently stopped posting and may benefit from re-engagement.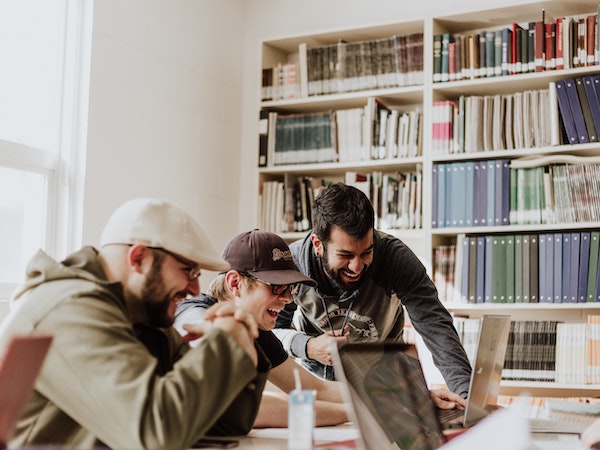 Evaluating Advanced Influencer Platforms to Support Your Growth
As your creator strategy expands and evolves, so will your software requirements. An entry-level platform may have checked all the boxes when you were first building a fanbase, but now that your program is scaling, you need a more advanced suite of solutions in order to unlock next-level growth.
It's likely that data is playing an increasingly central role in how you approach partnerships and campaigns, and that you're looking to understand your performance across a wider range of metrics. Additionally, now that you've secured a steady stream of content creation, you'll want flexibility to experiment with new tactics like affiliate marketing.
The best influencer marketing platform for your brand will include:
Advanced creator discovery: When it comes to selecting potential partners, simple search features only take you halfway. You'll want to

vet creators

based on data-backed insights like

audience demographics

, engagement rate, fit, and past posting activity.
Campaign planning and execution: Your campaign calendar is packed, and you're launching more intricate, multi-tiered initiatives. Some advanced influencer platforms can streamline the planning process with predictive forecasting, enabling you to set campaign requirements based on KPIs. Additionally, certain platforms—including CreatorIQ—offer ready-to-use templates that simplify complex activations.
Comprehensive campaign monitoring: You have ambitious goals for your creator program, and you need to understand whether or not you're on track. Beyond high-level performance data, the best influencer marketing platform for your team will offer insight into top-performing creators and posts, and help you monitor and benchmark your progress across a

broad range of KPIs

. If you're running multiple, concurrent initiatives, you'll also require a solution that allows you to easily navigate between them.
E-commerce and affiliate program integrations:

Affiliate marketing

has emerged as an increasingly popular way for brands to drive direct sales via their creator relationships. If that's a priority for your team, choose a solution that offers API integrations with respected affiliate networks like AWIN, or

e-commerce platforms

like Shopify. This will enable you to easily activate affiliate partners and measure their ROI.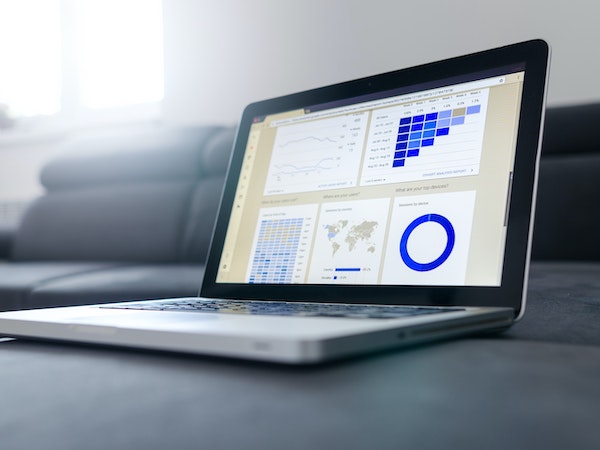 Selecting the Best Influencer Marketing Platform for a Global Enterprise
As an industry leader, you need industry-leading software to power a competitive creator strategy. Operating numerous campaigns across global markets is no simple task—and neither is evaluating these campaigns' impact. For enterprise businesses, it's important to find a platform that will not only support multiple simultaneous initiatives, but also help you streamline and standardize internal workflows: from managing partnerships, to reporting on performance, to integrating the rest of your MarTech stack.
Your ideal influencer platform might offer:
End-to-end campaign management: When it comes to running influencer campaigns, you don't have time or patience for manual legwork or human error. The best influencer marketing platform for an enterprise business will provide a full suite of campaign management features, including in-app messaging with creators, contract processing, and brand safety monitoring. You should also be able to track performance across customizable KPIs, so you can benchmark progress against your organization's unique objectives.
Comprehensive, standardized reporting: Leaders at your company are invested in your influencer marketing program, and you need to be able to showcase your success. While many platforms support reporting at the campaign level, the right solution for a global brand will also enable you to report on performance at the brand and enterprise level using

standardized metrics

.
Automated creator payments: Compensating creators can be time-consuming, and you weren't hired to manage payroll. When operating an influencer marketing program at scale, it's helpful to choose a platform that can automate this process. Outsourcing

creator payments

will not only improve efficiency and reduce risk, but also provide you with a complete view of creator costs for accurate

ROI calculations

.
Flexible API: Chances are, your new influencer platform won't be the only piece of software your team uses to understand marketing campaign performance. Selecting a solution with a flexible API will save you the headache of navigating different data sources, enabling you to connect creator marketing to your broader tech stack and unify reporting across your organization.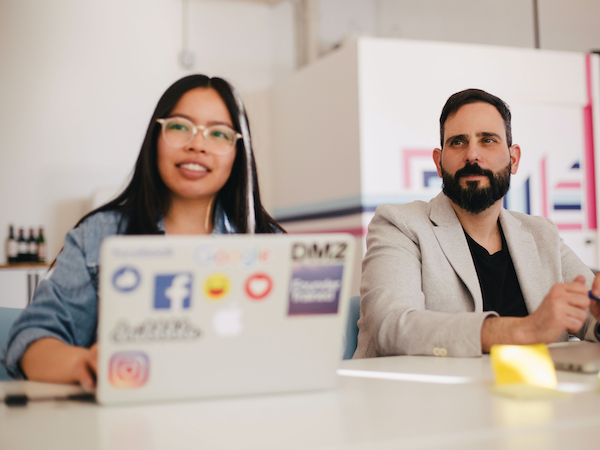 Navigating the Sales Process for Influencer Platforms
Whether you're a seasoned deal-hunter or never leave Target without a full cart, shopping for B2B software can be stressful. Top-shelf solutions can be an investment, and you've been tasked with finding the best influencer marketing platform for your team. So how can you be sure that you're spending your organization's money wisely?
Here are a few tips for staying savvy as you navigate the platform buying process.
Select your finalists before contacting Sales. Software demos are extremely useful for understanding different platforms' functionality. They're also typically led by Sales reps, so if you request a demo of every platform you're looking at, you'll end up in a never-ending back and forth with various Sales teams. Instead, narrow down your options to five or fewer final contenders before asking providers for demos, or taking other steps to initiate conversations with sellers.
Educate the Sales team on your needs. When you decide to contact your top-choice platforms, brief the Sales team on your team's specific priorities, along with other relevant information like budget constraints. This will help them provide you with relevant information about their software, and save you precious time.
Have an example use case handy. Consider sharing an example of an upcoming campaign with the Sales reps at your favorite influencer platforms. This will enable them to create personalized demos that provide you with a better sense of how you could use various software solutions in real-life scenarios at your organization.
The right influencer marketing platform can be a game-changer for your creator strategy, as well as your marketing efforts more broadly. However, it's important not to rush into buying a solution. Instead, make sure that you have a clear sense of the specific problems you're looking for software to solve, and thorough criteria for understanding your options.
For a comprehensive guide to identifying the best platform for your organization's needs, download our complete guide and workbook below!
Find the best influencer marketing platform for your business.