Report

Effective Marketing Is


Creator-Led

Featuring direct insights from Tiffany & Co., Crocs, and Foodie Tribe, as well as data-backed stories from Doritos and Moët & Chandon, this report outlines the best way to ensure marketing success: creator-led marketing. Industry-leading casual and luxury brands across verticals scale their marketing impact through creator-lead marketing—the most effective approach to marketing.

Download to discover:
What is creator-led marketing, and how does it differ from influencer marketing
The benefits of keeping marketing in-house, outsourcing to an agency, or a combination (featuring examples of how organizations like Tiffany & Co. and Crocs approach this decision)
How casual and luxury brands leverage creator-led assets to ensure ROI regardless of the economic climate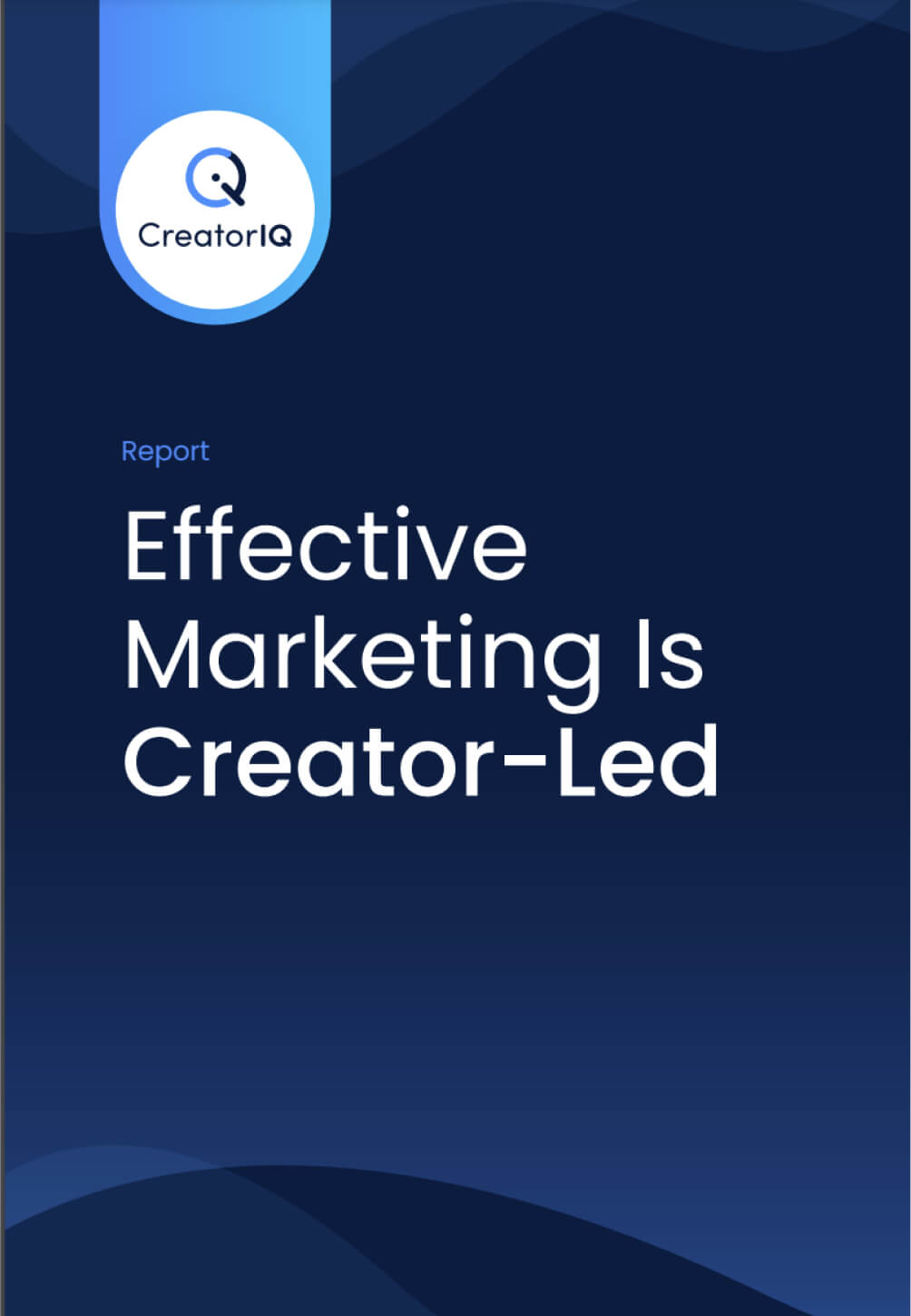 CreatorIQ allows us to bring the best of both worlds, agency and software, to our clients. We are still able to act and communicate as agency partners, while at the same time using CreatorIQ to streamline our influencer campaign process: from influencer selection, to creative content approvals and execution, and lastly, reporting.

Katy Coffield
| CEO and Co-founder, Foodie Tribe
Learn what's
new and next

in creator-led marketing

Thought leadership and actionable insights to grow your program
Want to learn more about our platform?