Toolkit

The

Creator-Led

Marketing Toolkit

Want to learn how leaders across various industries drive impact through creator-led marketing? We've curated some of our freshest and most powerful content to show you how to unlock the power of creator-led marketing.

That's why we created The Creator-Led Marketing Toolkit.

You'll discover how to effectively leverage creator-led marketing on platforms like TikTok and Meta, plus hear success stories from brands like yours.

The Creator-Led Marketing Toolkit includes resources like:
The Effective TikTok Marketing Guide
The Effective Instagram Marketing Guide
In-house versus Agency Creator-Led Marketing
And more!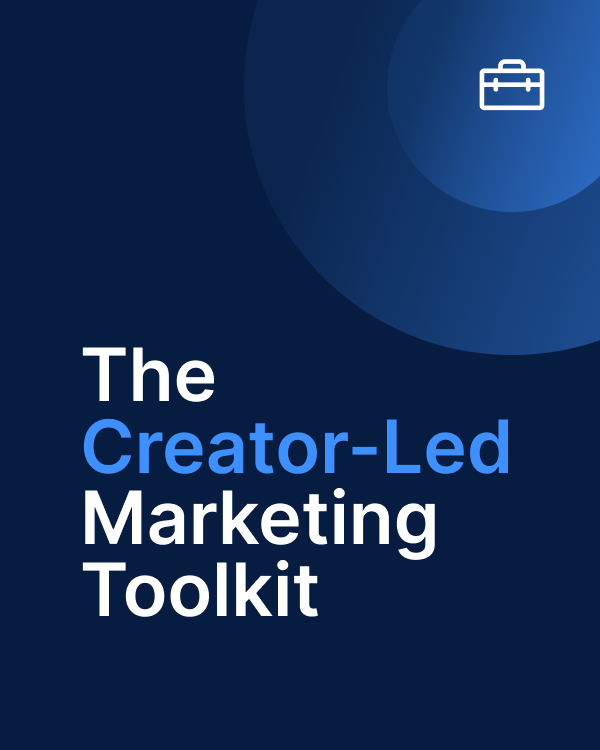 Check out the latest in
creator-led marketing
Thought leadership and actionable insights to grow your program
Want to learn more about our platform?