The U.S. economy continues to be strained by inflation, leading to fears of a looming recession. After grappling with pandemic recovery, supply chain issues, the war in Ukraine, rising energy prices, and so much more, prices for everyday consumer goods have skyrocketed. According to the U.S. Bureau of Labor Statistics, inflation soared by the largest percentile since 1981, spiking 9.1% in June 2022. Items that experienced the highest jump in price included food, energy, new vehicles, and motor vehicle parts.
Businesses and consumers alike are facing the challenges of high prices and shipping backlogs. As organizations plan for a potential recession next year, some industry leaders are moving away from traditional, expensive paid media advertising, instead investing more of their budgets into influencer marketing.
CreatorIQ's 2022–2023 Influencer Marketing Trends Report indicates that 67% of surveyed brands spent more on influencer marketing from September 2021 to August 2022 than they had during the previous 12 months. Some organizations even increased their internal resources, with 61% of respondents reporting an expansion of their influencer marketing personnel. Surveyed brands were not shy about spending on their influencer marketing strategies: 12% of respondents spent $50k-$100k, 7% spent $100k-$200k, while 52% spent more than $200k.
So, how can organizations keep their influencer marketing programs effective during an economic downturn? There's no silver bullet. But taking a few key steps now can help protect brand affinity in your market, and optimize your influencer marketing program during turbulent times.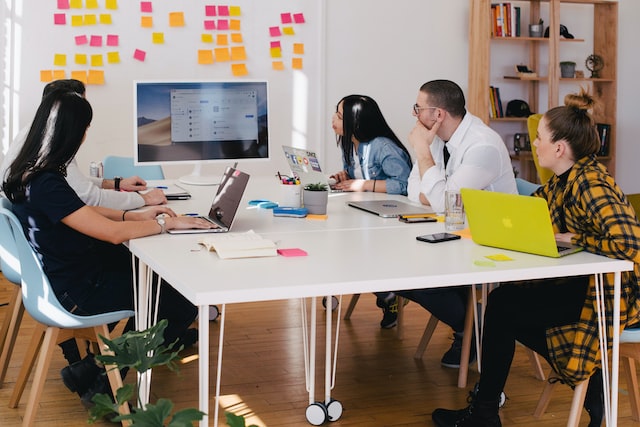 Maintain Consumer Loyalty During a Recession
The first rule of reaching consumers during uncertain times? Keep investing in your creator community. While large-scale content creators might come with the same price tag as print or TV advertising, nano influencers—content creators with fewer than 10k followers—are more budget-friendly, and bring direct relationships with audiences that help spark greater consumer loyalty. Furthermore, fostering partnerships with nano influencers is mutually beneficial, as these creators can grow their fanbases at the same time that their partner brands expand their audiences.
Quickly Pivot Brand and Product Messaging
Maintaining an open line of communication with customers during tumultuous times helps build genuine brand loyalty. Because periods of inflation always cause unpredictable outcomes, whether it's changes in prices for raw materials or shipping delays, any adjustments should be communicated quickly. Sharing these changes via content creators can provide relevant messaging in a personalized way for audiences, while influencer campaign management can help organizations quickly adjust objectives to meet changing demand.
Leverage Technology to Automate Your Measurement Processes
Each social media platform provides its own performance data. With multiple channels running between owned and earned campaigns, incorporating key campaign objectives and unified measurement can help provide a complete overview of your organization's activity. When managing an influencer marketing program at scale, leveraging technology is crucial for measuring campaigns and ROI. Utilizing a tool like CreatorIQ, which offers centralized influencer marketing reporting and insights, can provide the transparency that your organization needs to prove the effectiveness of your influencer program, and unlock the full potential of the Creator Economy.
How can you optimize your influencer marketing program during a recession?