In 2023, the reign of creator-led marketing shows no signs of slowing down. Amid economic uncertainty, brands are leveraging creator relationships for product endorsements, ultimately inspiring consumer trust and ROI that's unmatched by digital marketing and advertising alone. In fact, in today's market, creators are powering incredible ecommerce for brands. According to TikTok, roughly half of consumers report researching a product after seeing a creator endorsement, while more than half of this group reported that they'll likely purchase the advertised product.
The dawn of creator-led commerce offers a unique opportunity for fashion and retail brands. TikTok in particular provides an unrivaled ability for these brands to leverage creator content and engage consumers across various formats. But what does successful TikTok marketing look like for fashion brands? Below, we've sourced three examples from leading fashion brands, along with key learnings from their leadership.
SKIMS Buys Into Creator Commerce, Enjoying Growth in Online Presence and Sales
In 2022, reality TV superstar Kim Kardashian's (@kimkardashian on Instagram) popular shapewear brand SKIMS enjoyed $251.0M EMV, a healthy 59% year-over-year boost. SKIMS landed as the year's No. 10 apparel brand and No. 16 overall fashion brand. Throughout 2022, the brand strategically leveraged TikTok to acquire new brand partners, and consistently leaned into creator-led commerce on the platform, with many of its top partners featuring brand products in their online storefront. Ultimately, TikTok accounted for $48.0M EMV—a 317% YoY increase. According to ecommerceDB, a Statista partner, SKIMS netted $80.4M in ecommerce sales in 2022, a 36% increase over its 2021 sales.
So what did SKIMS do right? With social commerce projected to reach a whopping $1.3B in 2023 (data via Statista), the brand successfully leveraged TikTok—an optimal platform for creator-led marketing—to lean into the opportunity. Creator-driven commerce inspires trust from consumers that's unmatched by digital marketing and traditional advertising. With the fashion industry leading the charge in creator commerce, these brands will fall behind if their influencer and sales strategies remain siloed from one another.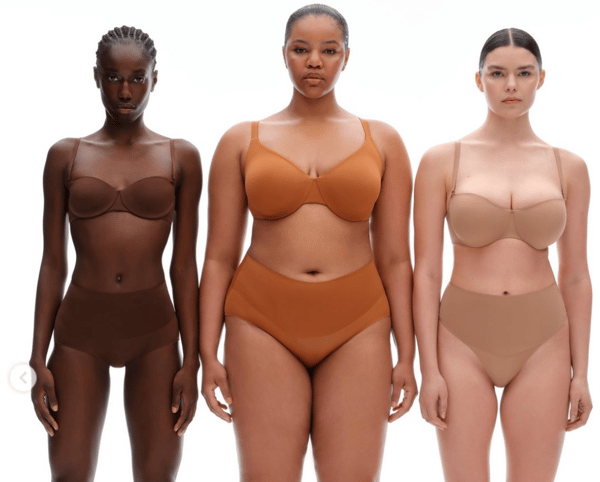 @skimms on Instagram
Balenciaga Leverages TikTok to Boast Presence at Exclusive Industry Events
Spanish luxury fashion house Balenciaga made a splash in 2022, continuing its leadership in cutting-edge fashion. Despite controversy, the iconic brand closed the year having collected $359.2M EMV, an 83% rise from 2021. Additionally, TikTok content accounted for $29.3M of the brand's EMV, a healthy 631% increase YoY.
Unsurprisingly, reality TV superstar Kim Kardashian (@kimkardashian) secured her spot as the brand's No. 1 EMV-driver, inspiring $8.1M—a 125% YoY hike—and taking a $1.0M lead on the brand's No. 2-earner. As a part of her ongoing partnership with the brand, Kardashian sported Balenciaga at exclusive events such as the famous White House dinner she attended with ex Pete Davidson, or at the 2022 Oscars.
Coming in as Balenciaga's No. 2 earner was media brand Highsnobiety. The fashion publication frequently discussed the brand on TikTok, regularly covering Balenciaga fashion shows, including the brand's groundbreaking show at Paris Fashion Week.
Balenciaga successfully amplified its event, and brand presence, via video content. With video content driving particularly high engagement among consumers, this strategy was no oversight by the brand. What better way to garner traction for your brand—and share the experience of exclusive events—than by amplifying your presence via TikTok? Not only do these events enhance brands' reputations, they also introduce innovative new fashion lines and offer an opportunity to engage your community through entertainment.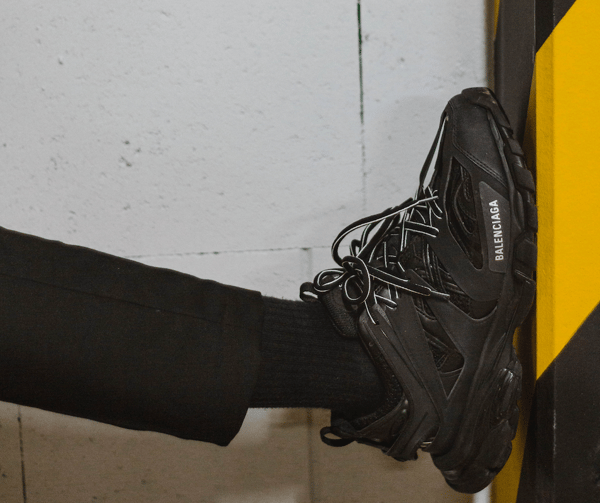 Tommy Hilfiger Benefits From Interactive TikTok Campaign
U.S. lifestyle brand Tommy Hilfiger enjoyed healthy EMV growth in 2022, largely due to increased investments in influencer marketing, especially on TikTok. The clothing chain closed out the year collecting $60.9M EMV, an 86% YoY boost. TikTok generated $27.1M EMV, about 44% of the brand's total.
As a part of the brand's increased focus on TikTok content, Tommy Hilfiger launched its 'Make Your Move' campaign in Spring 2022. Select stores presented a QR code that immersed consumers in an interactive, augmented reality experience featuring upbeat dance moves, encouraging them to share a photo across social media. Ultimately, #MoveWithTommy garnered $23.6M EMV—roughly 39% of the brand's total.
According to Sprout Social, 66% of consumers selected video content as the most engaging type of social media content. Combine that fact with the user trust inspired by creator content, and marketers have a win-win. Influencer marketers have a unique opportunity to leverage fashion creators who speak to their audience, and amplify these partnerships via engaging TikTok content.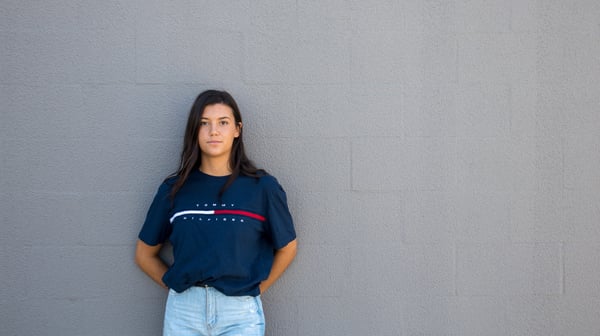 According to TikTok, more than half of consumers report always relying on creator or online reviews prior to making a purchase. With fashion brands taking the lead in creator-led marketing and commerce, TikTok plays an ever-increasing role in driving these brands' success. By leaning into creator-led social commerce, leveraging industry presence via TikTok, and engaging community members via interactive campaigns, fashion brands can further scale their TikTok marketing programs to drive unmatched sales and ROI.
Want more guidance around best practices for launching, and scaling your fashion brand's influencer marketing program?