Report

How IPSY's

Full-Funnel Creator Marketing

Guarantees ROI

Discover How IPSY Leveraged Creator Marketing to Achieve a 101% HoH Boost in Engagement

An icon in the creator economy, IPSY makes use of its unparalleled experience to drive value for both brands and creators.

At the heart of IPSY's consistent ROI is its full-funnel, creator-powered marketing ecosystem.

We interviewed IPSY's Director of Creator Partnerships and VP of Brand Partner Strategy to learn what ROI looks like for a mature creator-led marketing program.

In this report you'll unlock these firsthand insights, and learn:
How to convert creators into powerful allies who drive business outcomes
How micro-influencer partnerships can propel Earned Media Value at scale
Which cross-funnel performance metrics to prioritize
Best practices for enterprises or subscription services
Ready to revamp your creator marketing strategy? Access the full report now for insights from one of the top beauty brands on TikTok.


You're not always looking for a direct sales relationship. You're looking to see whether influencers and creators are driving desirability, and then driving traffic, and then ultimately driving sales. By changing our approach to measure all parts of the funnel, we're actually able to show and prove that it's a strong ROI.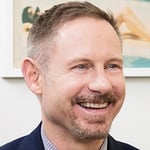 Doug Jensen
| SVP of Go-to-Market Analytics & Activation, Estée Lauder
Learn what's
new and next

in creator-led marketing

Thought leadership and actionable insights to grow your program
Want to learn more about our platform?