On-Demand Video Webinar: Influencer Marketing Heads for Data-Driven Maturity
This on-demand webinar is essential for marketers and customer experience leaders as they look to advance their practices and lean into digital transformation.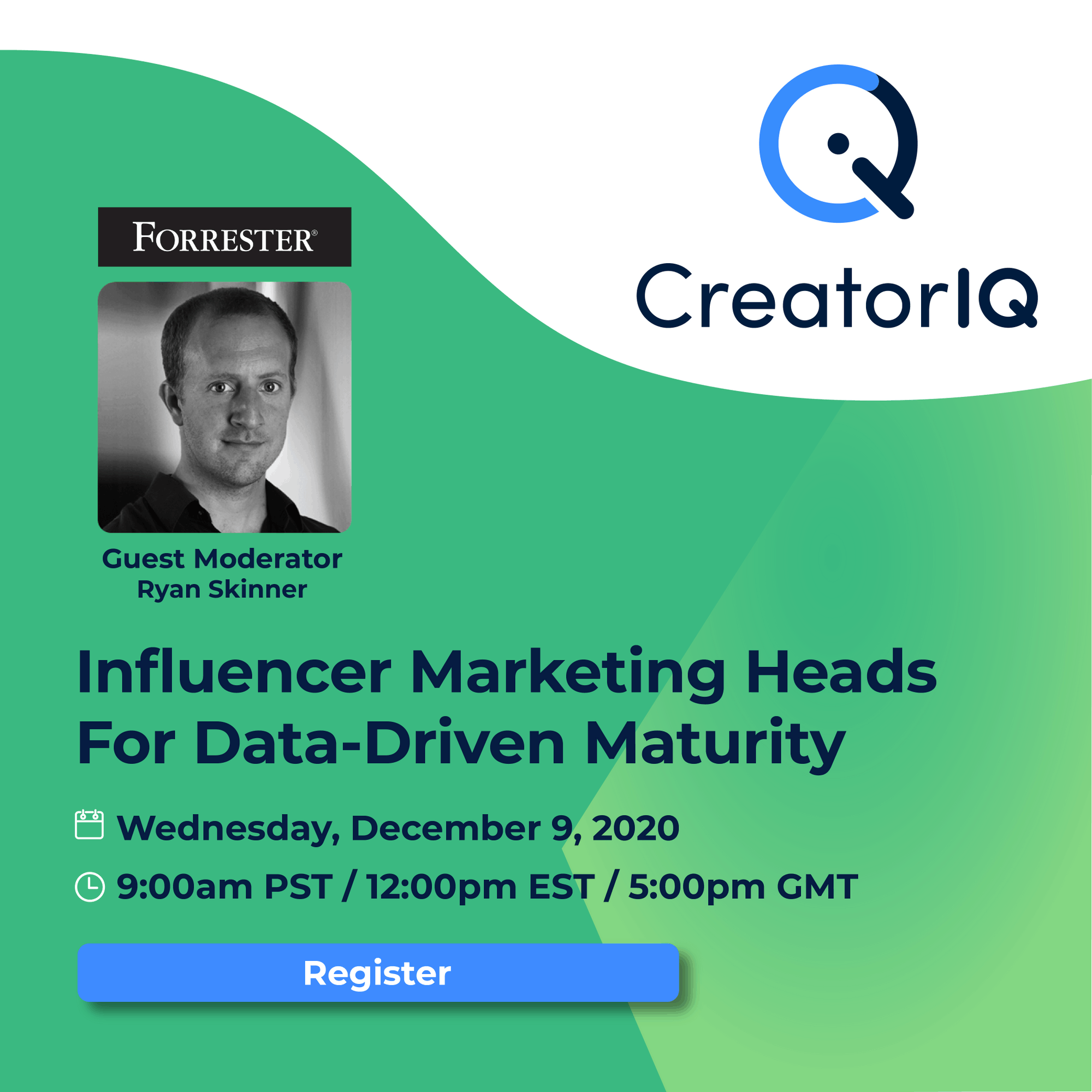 Influencer marketing is no longer a new channel; leading brands are incorporating it into a holistic approach to customer experience and digital transformation.
Our guest moderator, Ryan Skinner, Principal Analyst at Forrester Research, is the leading expert on data driven influencer marketing. He covers:
‍
1) A review of key drivers and trends among mature, leading brands as it relates to investment levels, goals, use cases, in-housing vs. outsourcing, skills, and measurement
‍
2) A vision of how leading marketers will work with influencers as part of a broad ecosystem of consumer partners and customer experience strategies
‍
3) Analysis of influencer marketing challenges, such as selection, spending and measurement, and how brands and the vendor ecosystem are addressing them
‍
Time and date: This webinar date & time has passed, please access the recording above.
‍