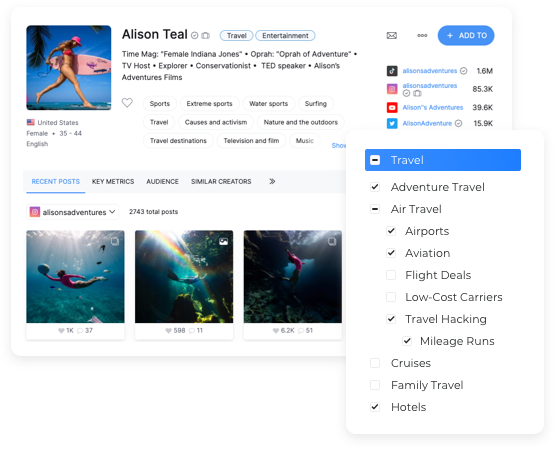 Quickly and easily find the ideal creators for your brand
Expansive influencer databases give you the broad coverage you need but often require you to pull too many levers and consider one too many variables.
Our robust Discovery database is built to be smart and data-driven to help cut through the noise, so you can find and assess the perfect creators to represent your brand, every time.
Effortlessly discover qualified creators with automated creator recommendations
Ensure brand fit using in-depth creator insights
Activate your influential customers as your creators
Global coverage with 20 million profiles across every social network
Build your own private creator network
Go beyond the limitations of standalone marketplace platforms that restrict scale, reduce privacy, and lack control.
Whether you have hundreds or hundreds of thousands of creators, create your own custom system of record to bring all of your creator data together in one place.
Access all proprietary creator data in one place
Get insight from authenticated first-party social data
Stay connected with built-in team collaboration and creator communication
Create lasting partnerships with an owned network specific to your brand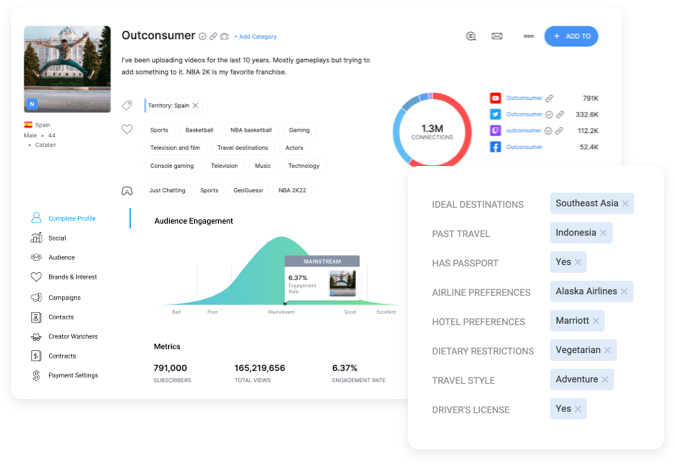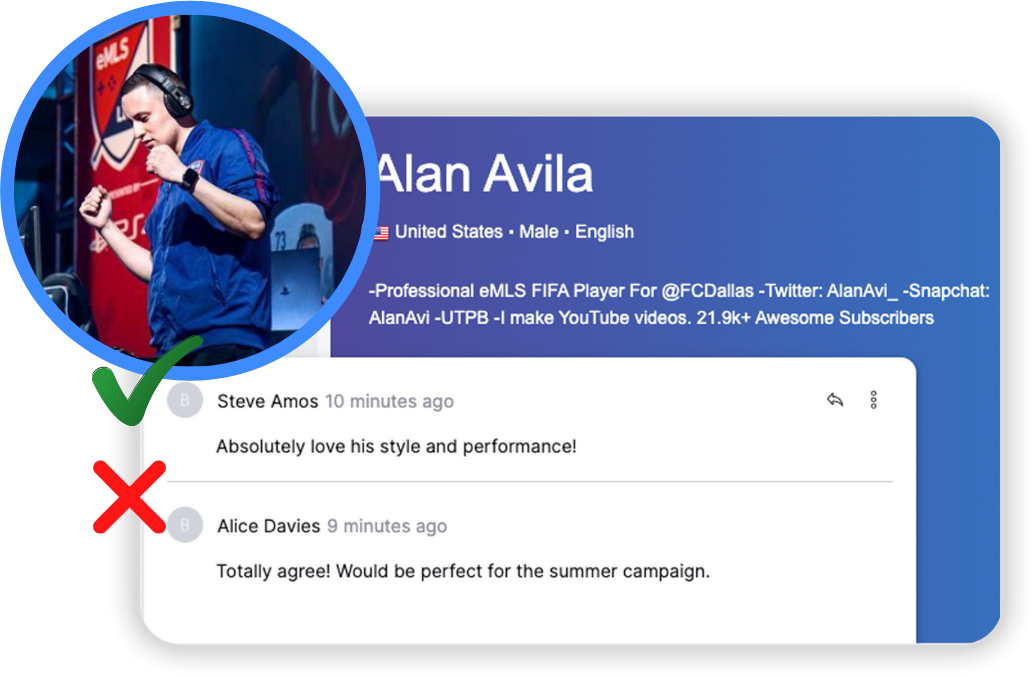 Easily pitch, collaborate on, and approve creators
Save hours of manual work with customizable, fully branded creator talent sheets that can be shared with anyone.
Get approval and streamline the talent approval process with instant access to creator profiles and insights.
Share audience, key metrics, bios, and content with your stakeholders
Provide a branded experience with full customization and whitelabeling
Save time and effort with custom templates and automation
Publish and share with anyone inside or outside your organization
Run campaigns tailored to your objectives
Bring order and predictive ROI to often complex and chaotic influencer campaign management.
Advance your approach with outcome-driven planning, forecasting, and measurement while maintaining control over every aspect of your campaign.
Guided campaign creation based on your goals
Deliver on any campaign outcome, from content and awareness, to attribution and sales
Know when and where to take action with collaborative tasks and notifications
Take the guesswork out of campaign execution by using predictive forecasting and measurement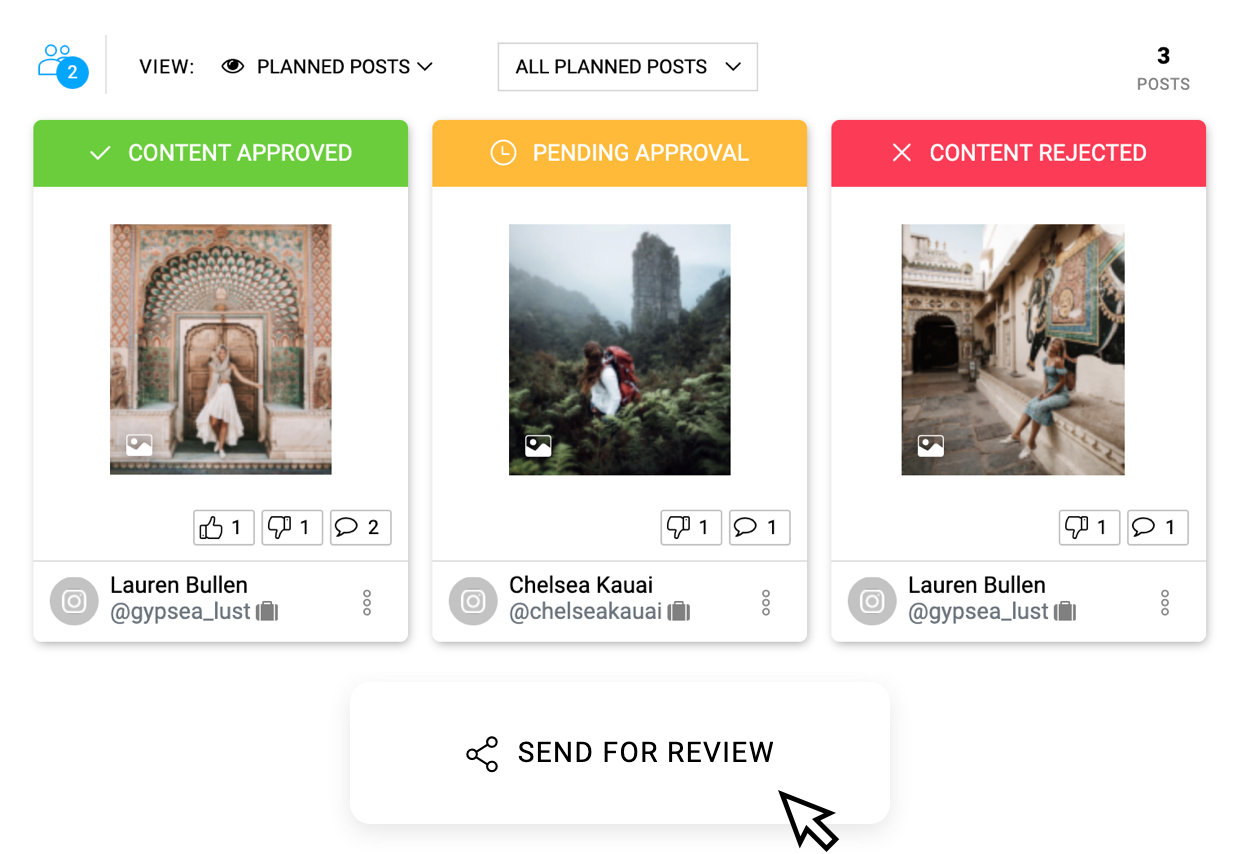 Prove ROI with a complete view of campaign performance
Real-time, automated access to all of your performance data saves hours spent crunching numbers to highlight the value of your campaign.
Effortlessly showcase success by building configurable, visually captivating custom reports that emphasize the performance metrics that matter most.
Choose from dozens of success metrics to deliver key insights
Instantly publish, share, or export to showcase results
Present a visually compelling, branded design that highlights campaign content
Automated templates save you time and keep you out of Powerpoint
"CreatorIQ campaign reporting allows us to align KPIs and provides one source of reporting truth across our global marketing teams and influencer campaigns."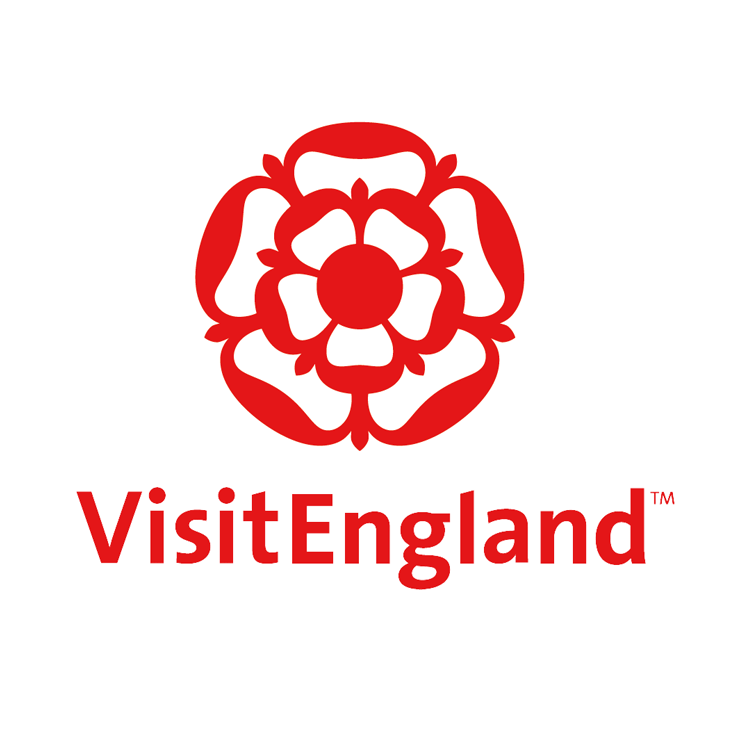 Caitlin Johnson, Senior International PR Manager, Visit England
See why we're perfect for your team
Request a demo today to connect with one of our experts.