Social platforms have long sold brands on the benefits of native advertising. But are these ad formats actually authentic to the rest of the feed?
Common sense says no. People know the difference between content shared by a creator and branded content trying to sell something.
Which is why TikTok's innovative Spark Ads format is such a powerful tool. These ads don't just look like organic content—they are organic content. With Spark Ads, any creator's organic post can be amplified as part of a paid campaign (with the creator's permission, of course).
"Spark Ads are not disruptive. They're viewed as very authentic and native," TikTok's Sam Kimmel said on a recent CreatorIQ webinar. (Watch the replay here.) "They drive believability and positive perceptions of brand and creator alignment."
In fact, over half of TikTok users say the platform's innovative Spark Ads don't even feel like ads, according to a 2022 survey conducted by Material*. How's that for native?
Here's what makes Spark Ads so effective, and why they should be at the center of your TikTok strategy.
TikTok Creators are Trustworthy
Don't confuse creator-led advertising with the same old celebrity endorsements that have been around forever—or at least since the 1760s, when a London-based potter distinguished his wares by noting they were used by the queen of England.
Social media creators have a more direct, personal connection with their audience. This authenticity makes their endorsements of products or brands feel more genuine and less scripted compared to traditional celebrities, who might seem distant and polished in comparison.
In fact, research conducted by MarketCast** found that six out 10 TikTok users say TikTok creators are more influential than celebrities.
When U.K.-based Gymshark needed to carve out market share in the crowded fitness apparel space, it didn't look to mega-endorsement deals with LeBron James or Serena Williams. Instead, the brand turned to strategic partnerships with a vast roster of TikTok creators in the #Fitness community.
CreatorIQ's Tim Sovay, who joined Kimmel during the webinar, noted that 915 creators mentioned Gymshark across more than 4.3k TikTok posts in 2022. That adds up to $48.4M in Earned Media Value (EMV), CreatorIQ's proprietary metric for quantifying the value of consumer engagement with digital earned media.
"Gymshark really tapped into the organic conversation that was already happening," said Sovay. "It focused on building and retaining the creators and communities who cared most about them."
Spark Ads harness the authenticity of creators to offer something more than just another paid endorsement. After watching a Spark Ad featuring a creator, 62% of users said the creator is authentic, while 57% said the creator is trustworthy, according to the Material study.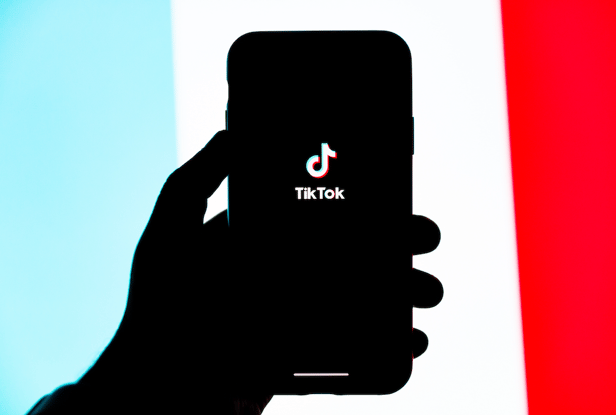 Creators Transfer That Trust to Brands
After watching a Spark Ad featuring a creator, 68% of TikTok users said the brand is authentic, while more than half said they can trust the brand because the creator shared it, according to Material.
Think about that: at a time when consumers are increasingly wary of traditional advertising and branded content, seven out of every 10 viewers of a Spark Ad will find your brand authentic. TikTok creators' ability to not only retain their own authenticity while promoting a brand, but to pass that authenticity along to the brand, is an incredibly powerful tool for marketers.
What's more, TikTok creators pull your brand into their communities. After watching a Spark Ad featuring a creator, six out of 10 users agreed that the brand is part of the creator's community, according to Material.
That assumes, of course, that the brand lets creator partners be their authentic selves. The best creator-led ads on the platform swap scripted lines for off-the-cuff dialogue, and polished editing for informality.
"Creators know the most about their community," said TikTok's Rachael Ryan, who joined Kimmel and Sovay on the webinar. "They'll be able to take the lead in providing the information that their community wants. That allows TikTok creators to generate credibility. And that ultimately allows for creators to drive commerce through full-funnel metrics."
Creators Drive Full-Funnel Results
Creator-led marketing isn't just an awareness play. Consider these findings:
Creators impact the funnel from top to bottom. Just search for #TikTokMadeMeBuyIt if you have any doubts.
Creators are no longer supplemental to the marketing mix—they're the very foundation of it. Nothing illustrates that better than Spark Ads. The innovative ad format is proving that authentic, creator-generated content is a marketer's most powerful tool for engaging and converting consumers.
"If you're investing in creators, you should also be investing in paid media to help amplify that content," Kimmel said. "That's where you'll see the greatest return on your investment."
Ready to build the ultimate TikTok strategy?
* TikTok Marketing Science Global Creators Drive Commerce Study 2022 conducted by Material
** TikTok Marketing Science US, TikTok Made Me "Blank" It Research 2022, conducted by MarketCast