Over the past decade, the Creator Economy has seen an explosion of growth, accelerated by a combination of social platforms evolving their professional creator features and the pandemic driving intense focus on online content, interaction, advertising, and commerce. The total size of the Creator Economy is now estimated to ​​be just over 100 billion dollars.
As brands and agencies have increasingly focused their budgets and attention on their influencer programs, their teams have evolved. ​​What may have started as an experimental initiative has transformed into a dedicated, performance-focused program with dedicated goals and KPIs.
If yours resembles so many other teams out there, you're growing in size and doing more: working with more creators, running more campaigns, and expanding to new social platforms. Now more than ever, you need ways to work better together as you continue to scale. In this evolving industry, how can you strengthen your processes to keep up with the increasing volume and complexity of increasingly integrated influencer marketing campaigns, as well as a growing team?
It is mission-critical that you stay aligned with your growing team and manage your workload efficiently. Here are a few ways your influencer marketing team can stay on top of your program:
Prioritize your tasks:
As the to-do list grows, it is crucial to find effective ways to manage your tasks. Beyond keeping a running checklist, effective task management entails prioritizing your responsibilities. To make the best use of your limited time and tackle your growing duties, get clear on what the most important action items are to streamline your work.
With in-app task management tools, you can see what needs to be done directly when you login. Using an influencer marketing software that allows you to see all of your to-do's in one place and jump directly to what needs your attention will help you tackle your work most efficiently, without having to use spreadsheets, or a secondary project management platform.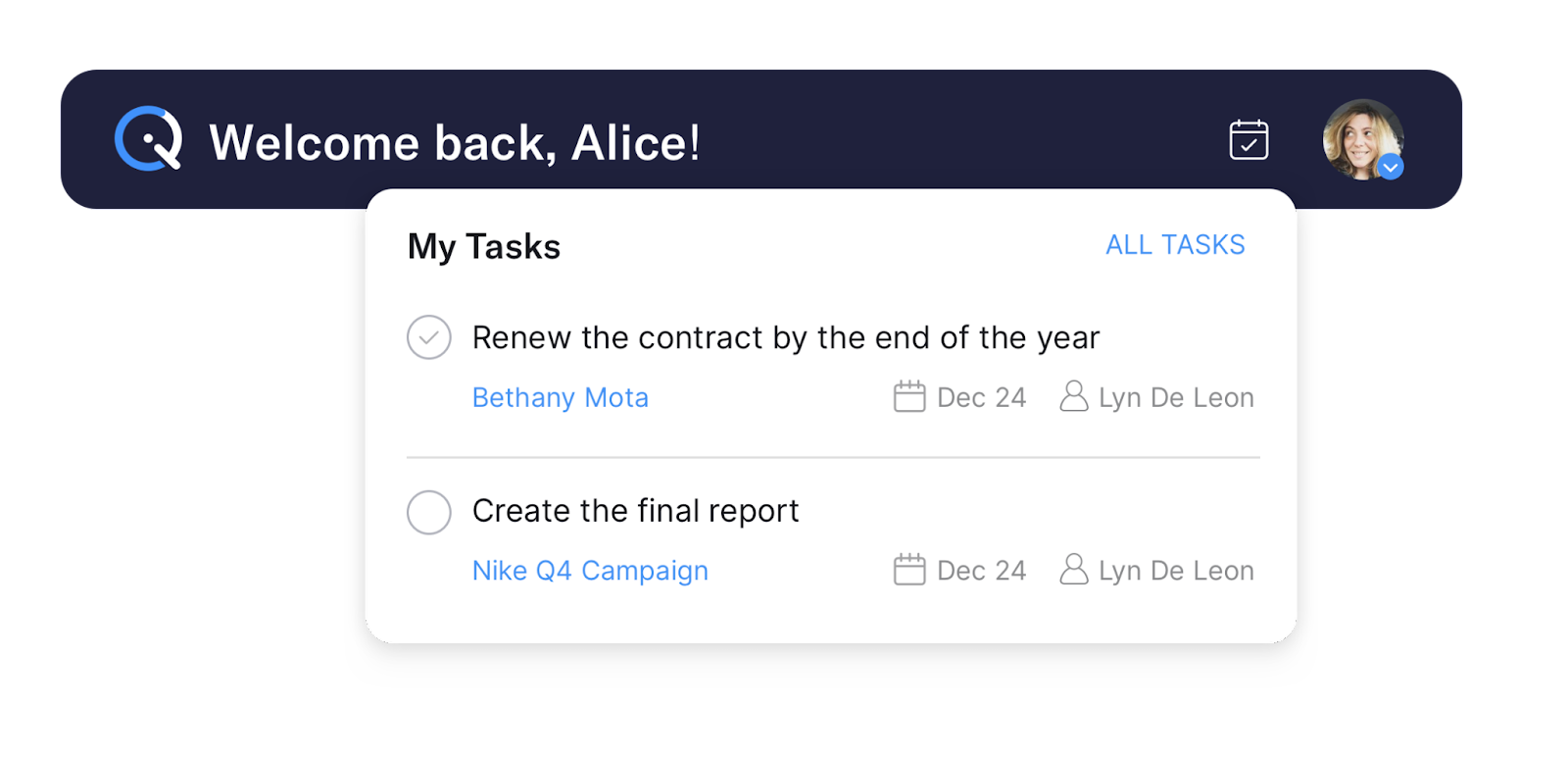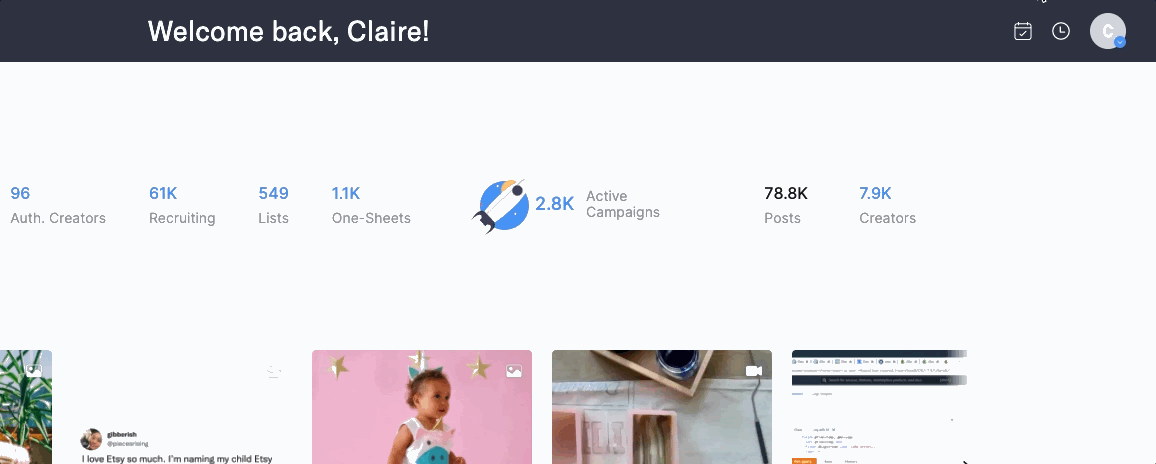 ‍
Align with your team:
‍
Not only is it crucial to stay on top of your tasks, but creating easy communication channels with your teammates and other stakeholders helps you work in lockstep.
Remote work in particular has taught us that effective asynchronous communication is key. Meaning, teams are relying on meetings less as they've found faster ways to communicate offline. For example, you may find that vetting candidates for a campaign is better done by individually reviewing and leaving comments, rather than gathering for a roundtable meeting.
Simple and integrated communication allows you to share ideas, provide feedback, and keep others informed without crowding your inbox with emails. Comments within your influencer marketing software can help you collaborate and make decisions about your campaigns without ever leaving the platform.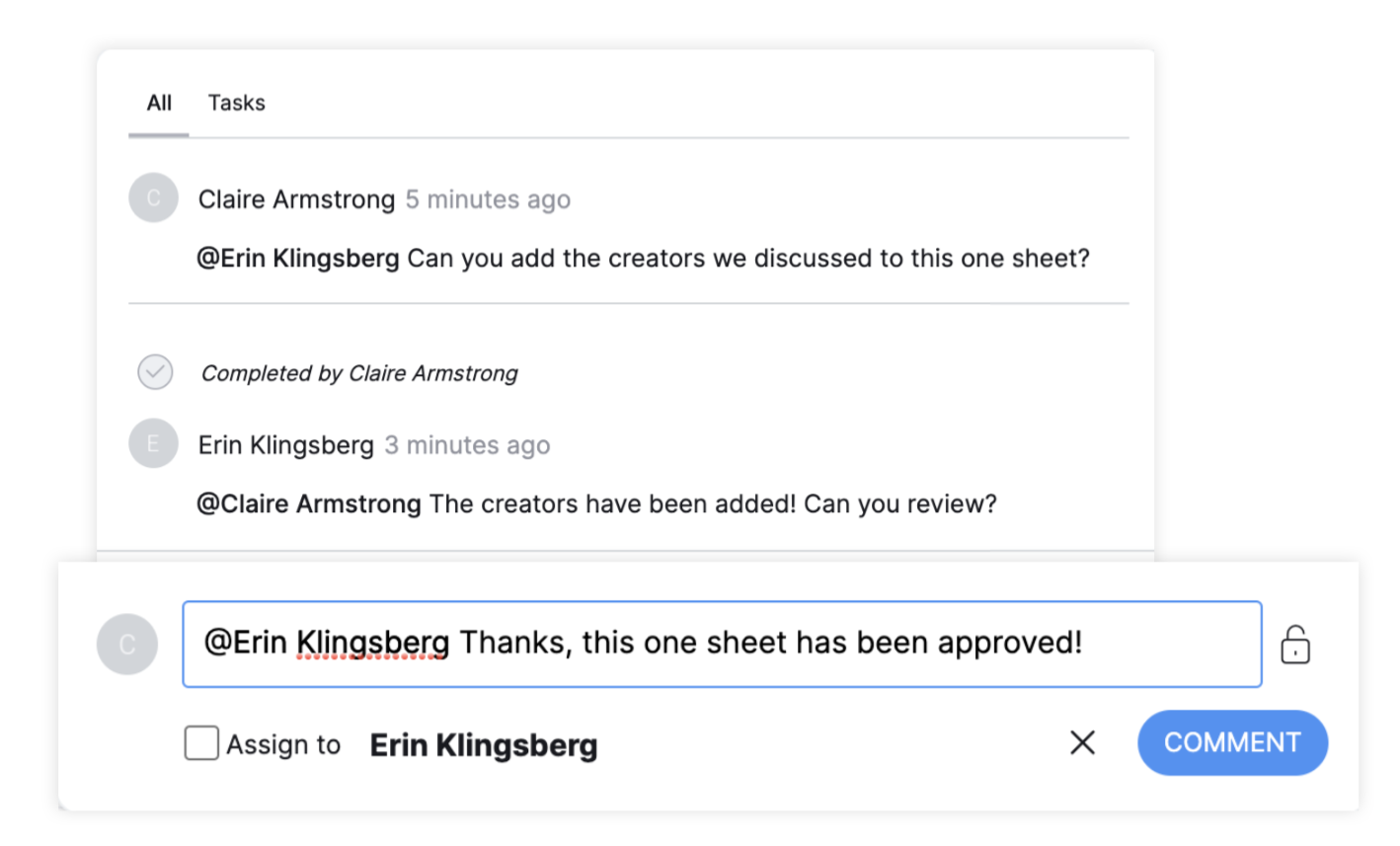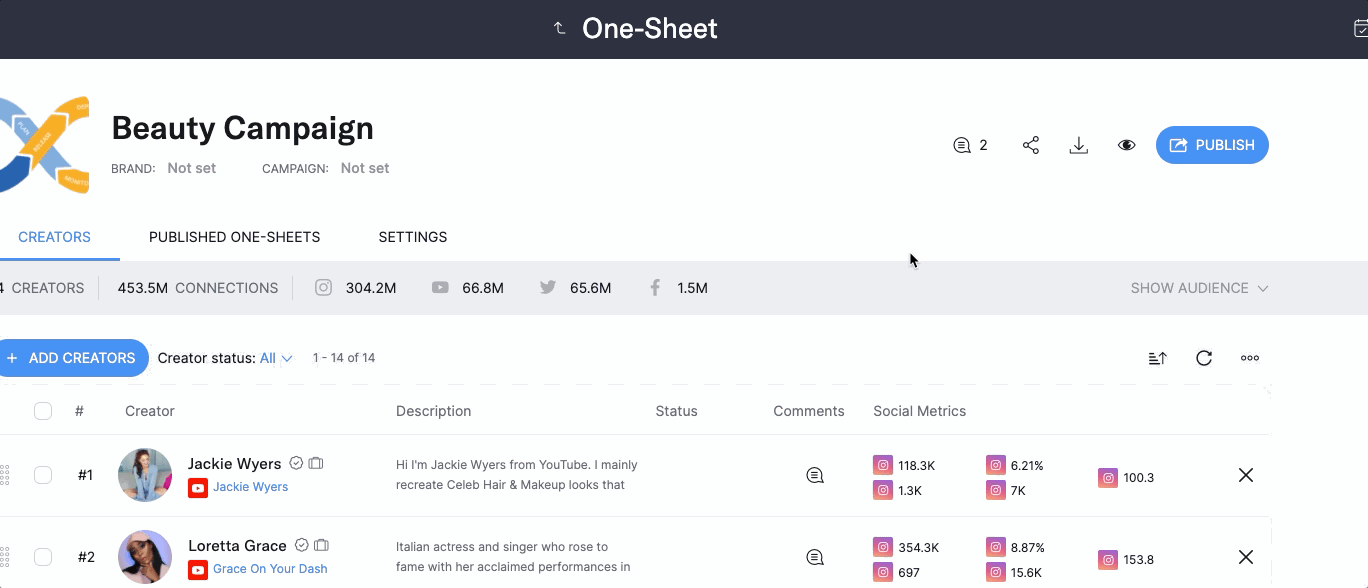 ‍Delegate action-items:
Have you ever ended a meeting unclear about what the next steps are and who is responsible for getting them done? Working together as a team means learning how to tackle a project together, and you can't do that without clear owners. Running your influencer marketing campaigns includes lots of moving parts, from discovery and outreach to content review and reporting. To avoid responsibilities getting lost in the shuffle, assigning owners to action items is key.
This is most seamlessly achieved with an influencer marketing software that integrates comments with assigning tasks. That way, you can be clear about who is responsible for a task by tagging them directly in the comment. Project planning can be a headache, but easy ways to delineate ownership help get your work off the ground.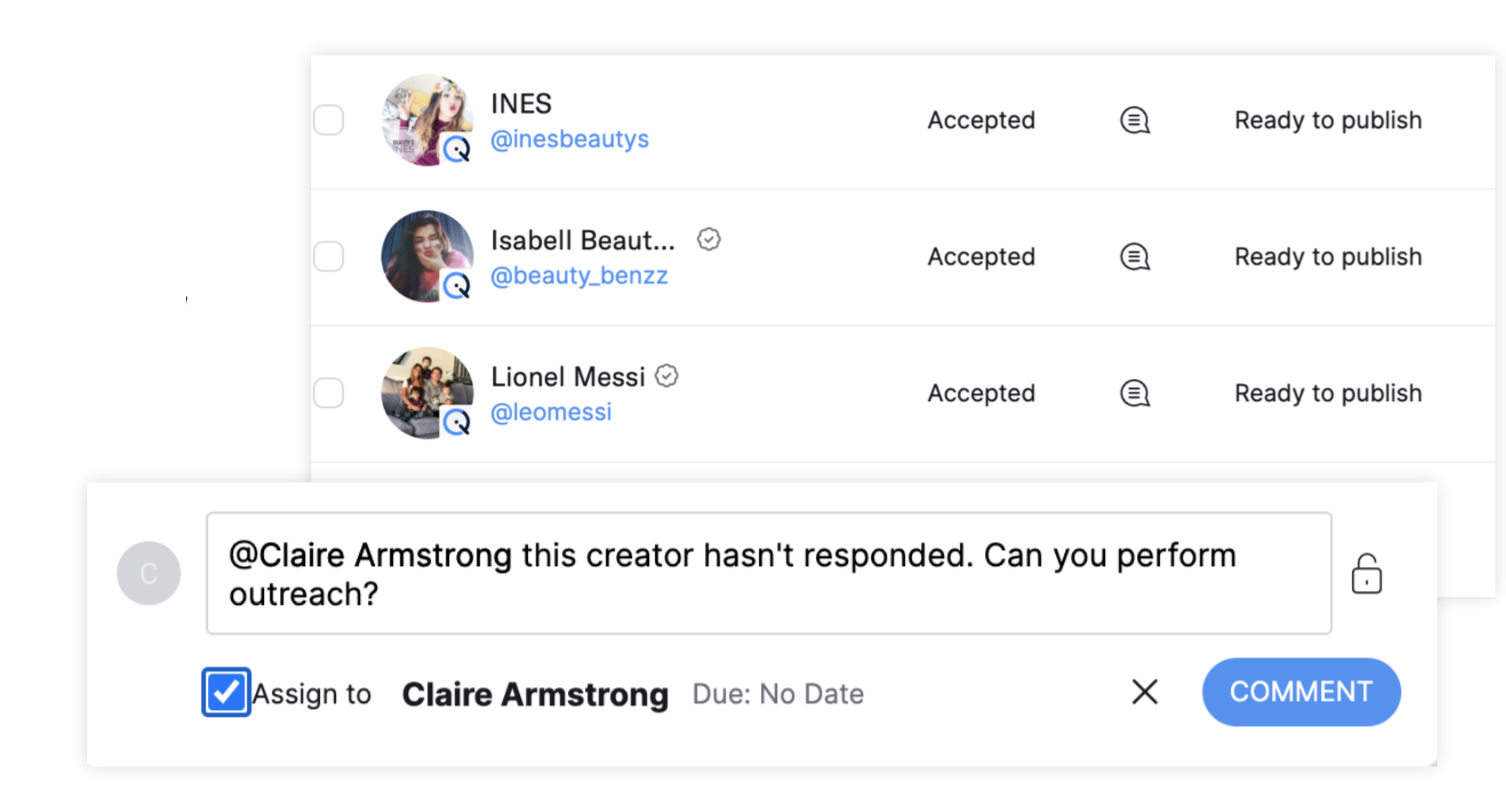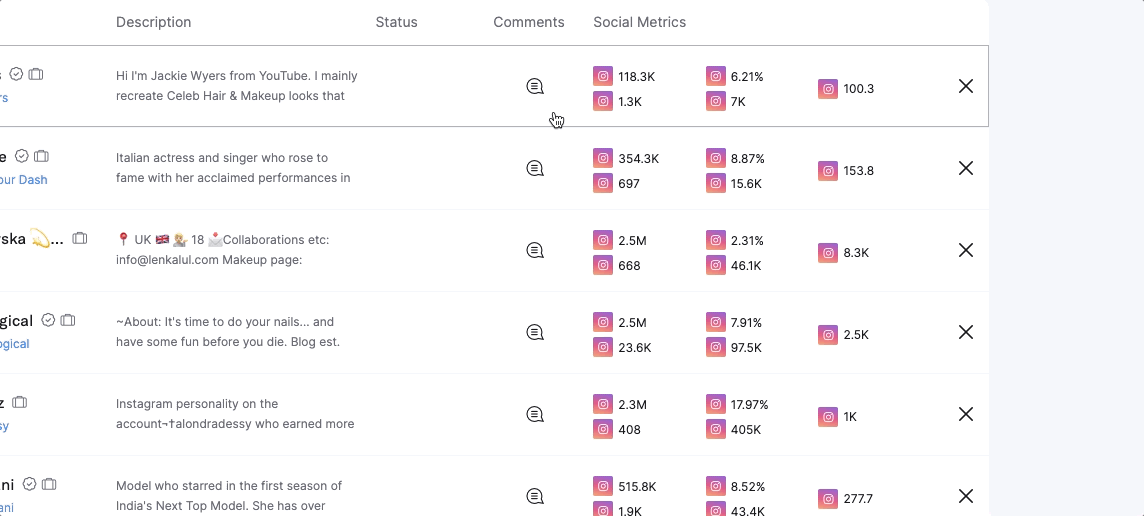 ‍
Stay up-to-date:
Lastly, as you're juggling responsibilities, you need to be keyed into important updates from team members and new assignments that might come your way.
Say a team member asked you to review a set of creators for a campaign or update campaign requirements. It's critical to stay on top of your requests and avoid slowing down the team. With automatic notifications within your influencer marketing platform that inform you when someone tags you in a comment or assigns you a task, you can ensure that you never miss a beat.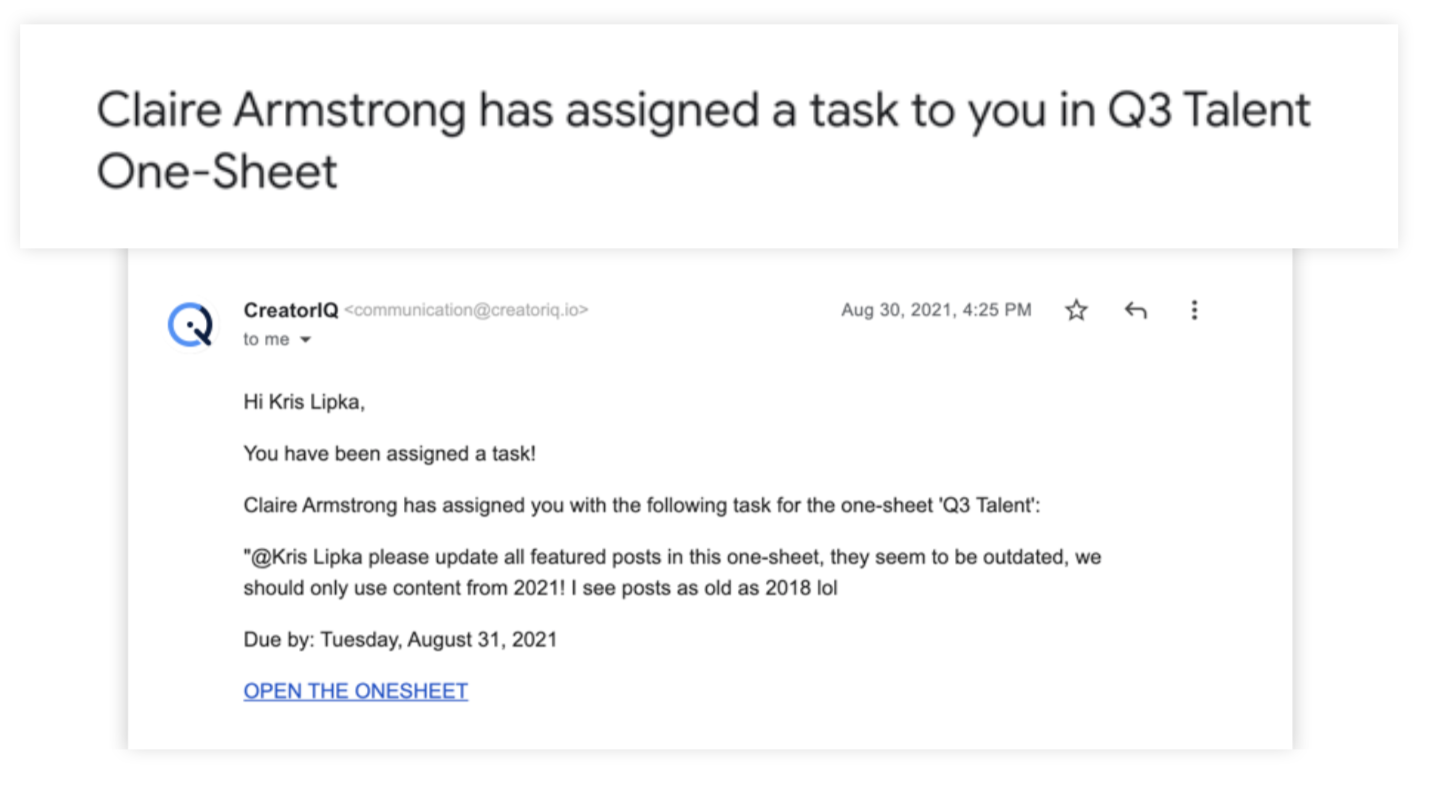 With the right tools in place, your team can work more efficiently and grow to new heights. Implementing better ways to manage your tasks, communicate with your team, delegate action items, and get updates will help you work together more seamlessly and continue to adapt to the evolving industry.
Want to learn more about how CreatorIQ helps influencer marketing teams collaborate with each other and work more efficiently? Request a Product Demo to see CreatorIQ's workflow functionality in action.

Download the 2-page flyer on CreatorIQ's Collaboration Workflow.