Editorial note: On May 1, 2023, Instagram renamed branded content ads to partnership ads, providing additional functionality for brands to amplify creator-generated content. CreatorIQ continues to monitor updates and work closely with Meta to ensure our customers have best-in-class access to new APIs and product launches.
Instagram's popularity among businesses and creators continues to dominate the influencer marketing space. In a recent CreatorIQ Influencer Marketing Trends Report featuring survey data from hundreds of brands and creators, 66% of brands selected Instagram as their top ROI-driving social platform, while 77% of creators deemed Instagram their primary social platform. Meanwhile, 71% of influencer marketing agencies stated that Instagram brings their clients the most partnerships. Despite economic uncertainty, influencer marketing is thriving on Meta's platform, and brands and creators are seeing results.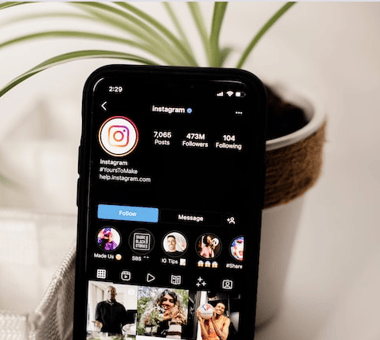 The industry is showing no signs of slowing down: according to Statista, the influencer marketing space is forecast to produce $22.2B worldwide by 2025. As consumers turn to content creators for connection and education, brands are turning to creators at a massive scale to build on the trust that creators have curated with their fan bases. On Instagram, brands can run creator marketing campaigns in a variety of ways, leveraging multiple post types and using a mix of organic and paid strategies.
Branded content, in particular, is how Meta defines businesses that partner with creators or the publisher's content for an exchange of value, such as monetary payment or free gifts. Branded content can take many forms, including:
A photo, published on a creator's handle, that shows a creator using a company's product and being paid by the company to post that photo.
A photo containing a caption that describes or reviews a company's product or brand/business.
A photo posted by a creator that shows him/her/they wearing or using a free product loaned by a company.
But it doesn't stop at branded content. Businesses can amplify this content and take creator partnerships to the next level via branded content ads, which boost the original piece of sponsored content's reach beyond the creator's organic audience, providing access to millions of other consumers.
Branded Content Policies and Guidelines
With this potential for massive growth, it's important to understand Meta's branded content policies and guidelines to protect both creators and businesses. Mainly, all branded content posts require the content to be labeled as sponsored in order to maintain regulatory compliance and disclosure transparency. For brands and creators, clear disclosure of any financial, employment, personal, or familial relationship helps both parties stay on the right side of the law with the Federal Trade Commission.
Within Meta's platform, branded content should only be posted through the branded content tool, which helps creators tag the third-party product, brand, or business partner. Prior permission from both parties is required before posting, with proper disclosure indicating the commercial nature of the content posted by the creator.
It's possible you've been disclosing your partnerships in other ways, by using #ad or a custom campaign hashtag, or perhaps by asking your creators to use specific keywords in their captions. While this is beneficial to track your campaign content, especially if using a solution like CreatorIQ, it technically does not comply with Meta's policies, and the content could be at risk of being removed.
What's more, some brands and creators have experienced hesitation and doubts about authenticity from audiences when the nature of the content isn't made obvious. Last year, audiences noticed mega creator Charli D'Amelio consistently post about a drink brand, which she has a partnership with, but didn't always make apparent, such as this Q&A post.
Non-disclosure of a sponsored post or sponsored content can have serious financial consequences for creators. Look no further than the recent SEC filing against former NBA player Paul Pierce, who paid $1.4 million in penalties when he promoted a cryptocurrency brand on his Twitter account without disclosing that he was compensated for doing so. Audiences have made it clear that they value transparency, and when they feel like they are being misled, both brands and creators can experience negative consequences.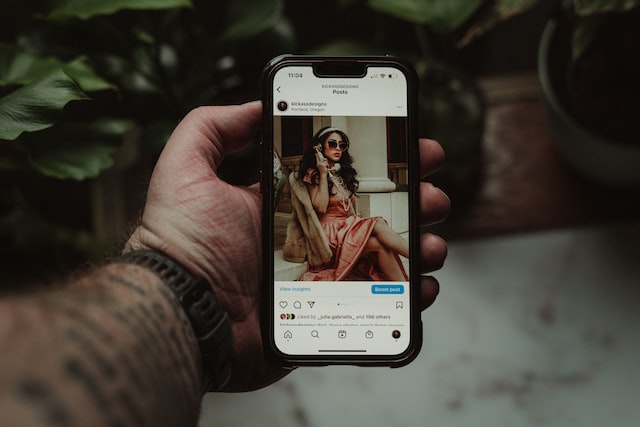 How to Streamline Your Paid Partnerships for Compliance and Reach with CreatorIQ
Navigating the approval and permission processes between brands and creator social handles has always been a point of friction, and difficult to accomplish at scale. When also layering in a paid strategy, it only becomes more complex. However, Meta's new approach to branded content, and CreatorIQ's integration with the Branded Content Tool, makes it easier than ever to stay compliant and properly disclose paid partnerships.
CreatorIQ's branded content integration provides a streamlined process to disclose branded content at scale on Instagram. You'll be able to grant creators permission to tag your brand as a paid sponsor without disrupting your campaign workflow, and without asking anything extra of your creators. With the removal of added steps from a complicated social handle approvals process, CreatorIQ is making it a breeze to start implementing the Paid Partnership label in all your initiatives from now on. The benefits of this development include:
Using the Branded Content Tool ensures FTC compliance and abides by Meta's branded content policies, which require creators and publishers to disclose the commercial nature of their content exclusively via the Paid Partner label.
Maintaining transparency helps maintain creators' established trust with their audiences by clearly disclosing branded content.
Increasing your efficiency. Once you grant access, creators can tag your brand as a Paid Partner on any post moving forward.
Providing the easiest potential to increase your reach. Now you can ask creators to grant brand permissions to promote their content to wider audiences as a branded-content ad without adding additional steps to their workflow. What's more, they can grant you access right within the branded content experience.
Brands Can Build A Better, More Efficient Paid Strategy By Leveraging Branded Content Partnerships
Meta has taken steps to simplify the entire branded content experience for a creator. In turn, CreatorIQ has helped simplify the process for brands as well. Now when a creator is preparing to post their branded content and tag their brand partner, they can also give the brand permission to boost their post as a branded content ad. With permissions this easy and streamlined, it's never been a better time for brands to scale their paid strategy on Instagram, or start one from scratch. By amplifying content through branded content ads, businesses have the potential to reach new audiences at a massive scale.
To learn all about branded content ads and how they can benefit your brand's paid strategy, join us for a webinar on March 9th. We'll be covering:
The distinct benefits of branded content ads
How branded content ads differ from allow listing (also known as white-listing or account takeovers)
Strategic content recommendations
How CreatorIQ's integration streamlines branded content disclosures and reduces your time-to-value when implementing your paid social strategy.


Check out the replay for everything you need to know about branded content ads during an exclusive webinar co-hosted by Meta and CreatorIQ.