Earlier this week, E.l.f. Beauty announced its plans to dive deeper into the skincare space by acquiring Naturium, the ingredient-focused skincare brand created in 2019 by powerhouse skincare influencer Susan Yara and beauty brand incubator The Center. The price tag? A cool $355 million.
While this is no doubt an impressive feat for the four-year-old skincare line, which is expected to achieve $90 million in net sales in 2023, Naturium's promising earned media trajectory since its launch has certainly signaled that the brand was poised for this kind of success. Let's take a look at the data.
After launching late in 2019, Naturium sat at the 120th spot of our 2020 U.S. skincare brand EMV rankings. By 2021, the brand had jumped to No. 74, before climbing up to No. 51 in 2022. From January to July of 2023, Naturium earned the 25th spot in the skincare leaderboard, with its $23.5M EMV reflecting a 166% YoY growth that outpaced the skincare EMV Index's 40% YoY improvement during the same time period.
So what were the key factors behind this outstanding growth trajectory? We break it all down below.
Naturium's Ethos is Built on the Same Skincare Expertise and Passion for Education That Grew Susan Yara's Community
Susan Yara, who boasts a passionate community of 1.5 million subscribers on her YouTube channel Mixed Makeup, has long served as the face of the brand, helping Naturium make quite a splash. But unlike many celebrity-founded brands, Yara is much more than just a figurehead. While she's most known for her popular "Skincare Reaction" videos, in which she assesses the skincare routines of celebrities and influencers, Yara has decades of experience in the beauty industry, and is incredibly passionate and knowledgeable about skincare—down to the molecular level. She turns this passion into education via her content, with a wealth of videos breaking down what skincare ingredients like retinol, Vitamin C, or azelaic acid actually do and whom they're most effective for, cementing her as a go-to skincare expert long before Naturium launched.
It's easy to see how Yara's focus on education and efficacy directly translates to Naturium's ethos. The brand features ingredient-forward products thoughtfully formulated for all different skin types. On Naturium's website, consumers can shop by ingredient or skin concern, or use Naturium's "Routine Builder" tool to find the products best suited their skincare goals. Yara also profiles each of the brand's products on her social channels, explaining whom they're for and how to use them.
While Susan Yara's vibrant community of skincare enthusiasts has helped introduce Naturium to a wide audience, for a brand to build a loyal fanbase, its products have to actually work. Lucky for Naturium, Yara's community has embraced the hype, singing the brand's praises in their online skincare content. Let's break this community down a bit further.
Organic Love From Micro-influencers Powers Naturium's Growth
Over the last 12 months (August 2022 to July 2023), Naturium's community expanded 74% YoY, leading to a 57% YoY proliferation in posts mentioning the brand in that timeframe. One of Naturium's top earners was powerhouse content creator Hyram Yarbo (Hyram on YouTube), who touted Naturium products like the Niacinamide Cleansing Gelée 3% in multiple posts, including his "Target's Best Skincare Brands" and "Best Cleansers of 2022" videos, sharing that he uses the product "multiple times a week" and can "always count on [it] to be effective." The skincare specialist turned brand founder powered $530.9k EMV across 19 posts during the time period monitored.

While creators with larger followings, including Hyram, have driven a great deal of awareness for the brand, powerhouse creators (those with greater than 1.0M followers on their largest social channel) comprise just 5% of Naturium's community. Just like E.l.f. Beauty, Naturium's fanbase is composed mostly of micro-influencers (creators with fewer than 100k followers on their largest social channel), with these smaller-scale creators comprising 69% of the brand's community from August 2022 to July 2023, and driving the largest portion of Naturium's EMV total of any follower tier (39%). When we sat down with Susan Yara on our Earned podcast, she shared how this was no accident: Naturium prioritizes its relationship-building with micro-influencers because "they are so much more invested in the brand with you."
Micro-influencers have not only proven to be Naturium's most prolific fanbase, but also its most loyal. Of the brand's retained creators (those who mentioned Naturium in their content over the last year, as well as during the previous year), 72% were micro-influencers. Additionally, this tier proved even more impactful YoY, driving 31% more EMV. Of the more than 2.1k creators who began posting about Naturium over the last 12 months, 67% were micro-influencers. For example, Isabel Wright (@thewrightglow on Instagram) continuously included Naturium products like the Phyto-Glow Lip Balm in her "favorites" roundup posts over the last year, driving $321.5k EMV as one of the brand's top 10 earners.
Naturium's Community and Channel Breakdowns Mirror E.l.f. Beauty's
While E.l.f. Beauty boasts a creator community that's more than four times greater than Naturium's, the breakdowns of both brands' communities are nearly identical. Over the last 12 months, E.l.f. Beauty's community was composed of 72% micro-influencers (compared to 69% for Naturium), 15% mid-tier (compared to 16%), 8% established (compared to 10%), and 5% powerhouse (matching Naturium's 5%).
Of course, those aren't the only similarities between the two brands that make Naturium such a natural fit amid E.l.f. Beauty's growing portfolio of brands. Both companies proudly offer quality products at affordable price points (under $30), with large footprints in retailers like Target providing additional accessibility to the mass consumer.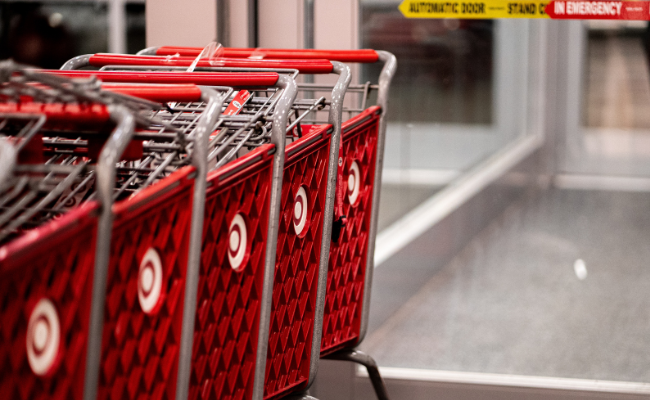 What's more, E.l.f. Beauty and Naturium are also both digitally savvy brands that have built large audiences via innovative campaigns and pure brand love. In fact, sponsored content only makes up a small fraction of each brand's EMV: 2% for E.l.f. Beauty, and 3% for Naturium.
Even Naturium's most impactful social channels mirror E.l.f. Beauty's. Both brands accrued the largest portions of their EMV from August 2022 to July 2023 from fans on Instagram, with additional hype from TikTok. Instagram content accounted for 62% and 70% of the EMV totals for E.l.f. Beauty and Naturium, respectively, while TikTok content generated 23% of E.l.f. Beauty's content and 19% of Naturium's. Though E.l.f. Beauty has been a disruptor on TikTok since the app's launch, Naturium has gained impressive traction on the platform, with the brand's TikTok EMV during the time period monitored marking a whopping 809% YoY surge. As E.l.f. Beauty brings Naturium under its wing, expect the brand's presence—and impact—on TikTok to rise.
E.l.f. Beauty & Naturium: A Match Made in Heaven
It's worth noting that E.l.f. Beauty, which is widely recognized as one of creators' and consumers' favorite brands online and off, also experienced a real glow up over the past few years. With its on-trend product development and innovative marketing strategy (led by Kory Marchisotto, who joined the company as CMO in 2019), E.l.f. Beauty jumped from the 23rd-ranked cosmetic brand by EMV in 2019 all the way up to No. 9 this year.

The massive growth of Naturium's reputation and sales both online and off is certainly reminiscent of E.l.f. Beauty's trajectory. Couple that with the value propositions shared by both brands—disruption, quality products, and accessible prices—and this partnership is clearly a match made in heaven.
We can't wait to see what these two incredible brands do together.
Related: K18 is Considering a Sale—Here's Why We're Not Surprised