Virtual Views with CreatorIQ: Virtual Events Go "Live"
Emerging trends and strategies for live content and how brands and creators are creating meaningful virtual experiences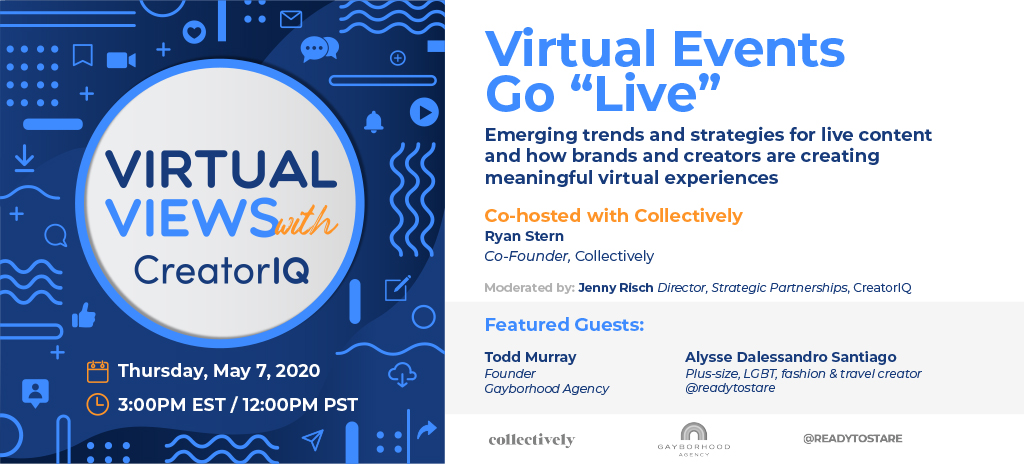 As live creation and viewership skyrocket during stay-at-home mandates, new features and trends are emerging, offering brands and creators new ways to connect with their audiences. Gain actionable insights and best practices from the brand, agency, and creator side on:
The fastest rising platforms and features, such as Facebook Messenger Rooms and Instagram's "Go Live With" updates, along with predictions around how these new formats support brand advertising.
"Do's" & "Don'ts" of going "live", and how brands and creators can build virtual experiences together that will resonate with their audiences.
Opportunities for marketers to step up and add their brand's voice to celebrations like PRIDE that are being reimagined as virtual events.
‍
Time and date: May 7th, 2020 | 3:00pm EST
‍
Host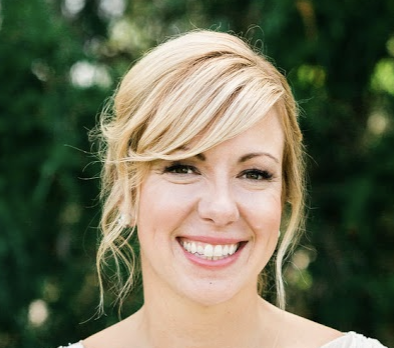 Jenny Risch
Director, Strategic Partnerships at CreatorIQ
Presenter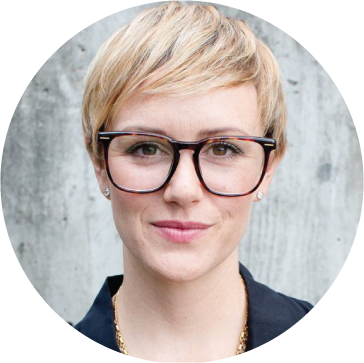 Ryan Stern
Founder & CEO at Collectively
Presenter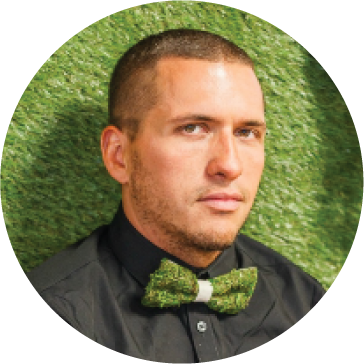 Todd Murray
President at Gayborhood Agency
Presenter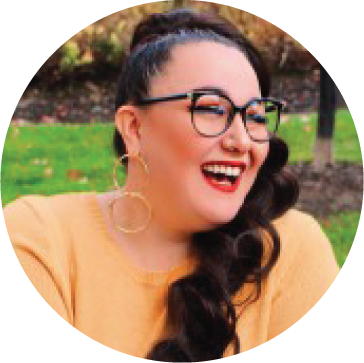 Alysse Dalessandro Santiago
Plus Size Fashion Influencer and Creative Consultant