Thank you to everyone who joined us in Los Angeles for the final stop of our 'Influence Summit' series!

We partnered with TikTok to bring together decision-makers from leading enterprises, brands, agencies, and media partners to discuss the power of the Creator Economy. Together, we explored topics ranging from targeting Gen Z consumers, using social media value to optimize ROI, and leveraging the marketing power of TikTok.

A special thank you to all of today's expert guest speakers and panelists: Conor Begley, Arda Mohamed, Nick Mariano, Gary Orellana, Yasmine H. Parrish, Gabe Gordon, Tim Sovay, Petar Mandich, and Sam Kimmel.

Stay tuned for our next event series, coming soon!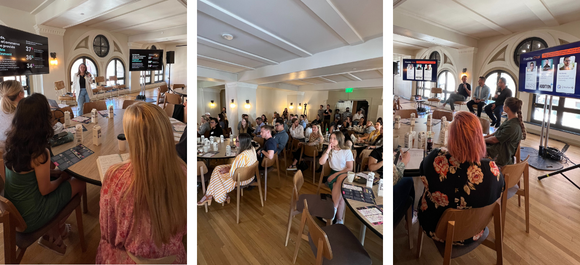 LA Summit
Date: Wednesday, September 28, 2022
Location: DTLA Proper Hotel
Sessions Included:
Presentation: Engagement Trends and the Rise of Short Form Video
presented Arda Mohamed, Director of Customer Success, CreatorIQ

Panel Discussion: The Future of the Creator Economy and What to Expect in 2023
Moderator:
Brit Starr, SVP, Tribe Dynamics, a CreatorIQ company
Panelists:
Nick Mariano, VP of Brand Sales and Network, Bent Pixels
Gary Orellana, SVP of Influencer Marketing, Dentsu,
Yasmine H. Parrish, Head of Creator Partnerships l Baby, Body, & Home, The Honest Company,
Fireside Chat: Maximize Your Creator Partnerships - How to go beyond the sponsored post to drive real business results
Additional Details: Gabe Gordon and Tim Sovay will discuss how brand and creator relationships are evolving beyond the paid post as creators become integrated into the product, creative, and media strategies at innovative brands.
Moderator:
Tim Sovay, Chief Business Development & Partnerships Officer, CreatorIQ
Guest Speakers:
Gabe Gordon, CEO & Co-Founder, Reach Agency
Petar Mandich, Chief Talent Officer, ADDITION
Keynote: The Creator Effect
presented by Samantha Kimmel, Creator/Creative Partnerships, TikTok
Presentation: Growing a Brand through Desirability
Conor Begley, Co-Founder, Tribe Dynamics & Chief Strategy Officer, CreatorIQ
Keynote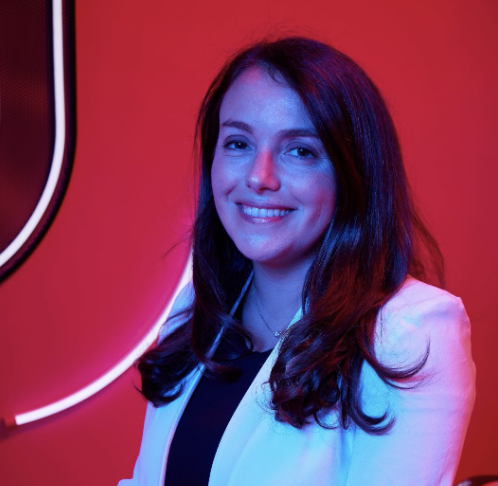 Samantha Kimmel - Creator/Creative Partnerships, TikTok
Sam leads Strategic Creator Partnerships at TikTok, building programs with best in class partners to ensure that all brands on TikTok are tapping into the creator economy. Sam is deeply passionate about creative and storytelling: she spent 7 years at creative advertising agencies and four years at Pinterest in Entertainment Partnerships before joining the TikTok team. She's worked with brands like HBO, Discovery, National Geographic, Comcast, Estee Lauder and P&G on award winning campaigns spanning Super Bowl commercials, global social media toolkits and everything in between. Sam lives in NYC.
Speakers
Yasmine H. Parrish, Head of Creator Partnerships l Baby, Body, & Home, The Honest Company
Yasmine H. Parrish is the Head of Creator Partnerships: Baby Body & Home at The Honest Company. She's passionate about innovation in influencer marketing and pushing the envelope on what's expected in partnerships. Yasmine is on a mission to curate what's cool and profitable in the baby and home space and showcase that inclusive marketing makes dollars and sense. She's originally from Atlanta, Georgia and a graduate of Howard University.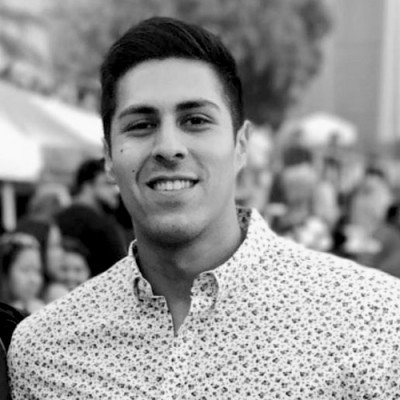 Gary Orellana, SVP of Influencer Marketing, Dentsu
Gary has 12+ years of experience in developing online marketing campaigns, Influencer marketing strategy, and media-enhanced brand activations. He currently serves as the figurehead of the Global Influencer Marketing Council within Dentsu Creative and leads a team consisting of 20+ influencer marketers within the organization. In 2022 he was listed as one of the top 30 Industry Pioneers in Influencer Marketing across the US. Throughout the course of his career, he has advised clients such as Airbnb, Ralph Lauren, YETI, Gucci, Burger King, Kroger, Cadillac, Truly, Live Nation, Disney, Univision, CAA, and H&M on developing strategic measurement frameworks, Influencer management operations, media forecasting, and the adoption of technology solutions.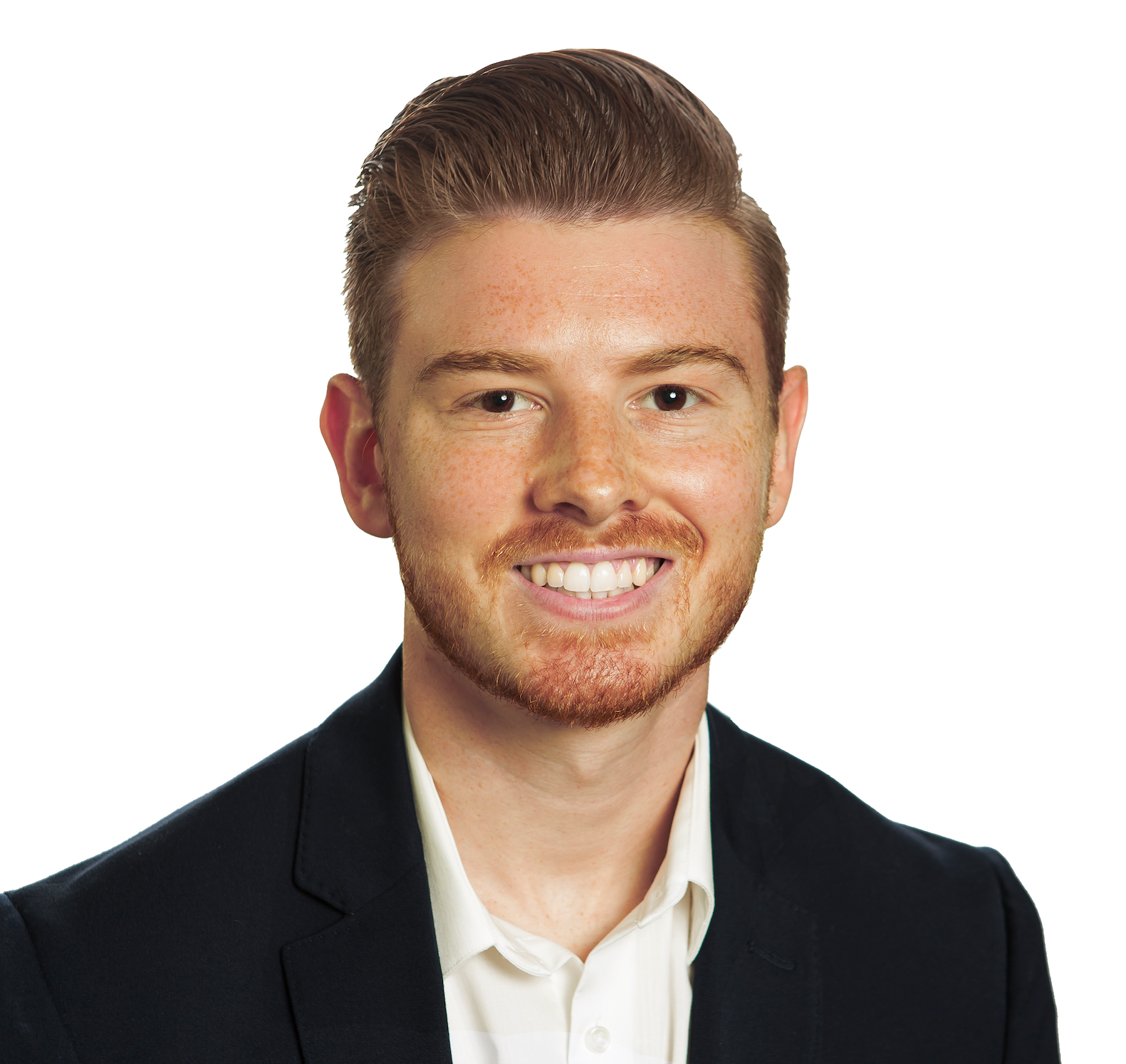 Nick Mariano, VP of Brand Sales and Network, Bent Pixels
Nick Mariano is the SVP of business development at Bent Pixels. A 10+ year veteran in the digital video space, Nick oversees Bent Pixels' creator network and network services divisions, while also playing leadership roles in branded content, tech development, and corporate strategy. He is a graduate of Babson College with a degree in business administration and a concentration in legal studies.
Guest Speakers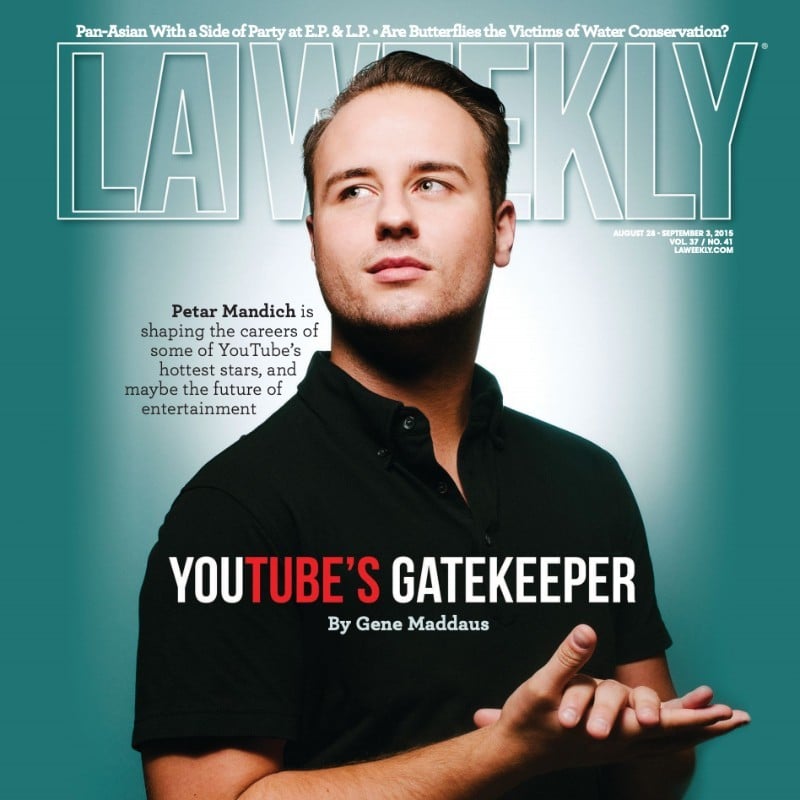 Petar Mandich, Chief Talent Officer, ADDITIONGuest Speaker
A pioneer in the space, Mandich is a leading digital content strategist, producer and talent manager working with many of the top content creators and channels on YouTube including: Justine Ezarik (iJustine), Joey Graceffa, Evelina, Nadeshot, Threadbanger, amongst others. He and his team offer best in class direction and strategy to brands, producers, publishers, and talent for creating and designing content and assets targeted at specialized, young adult audiences that can be monetized on digital, mobile, broadband TV, VOD and other video and social platforms.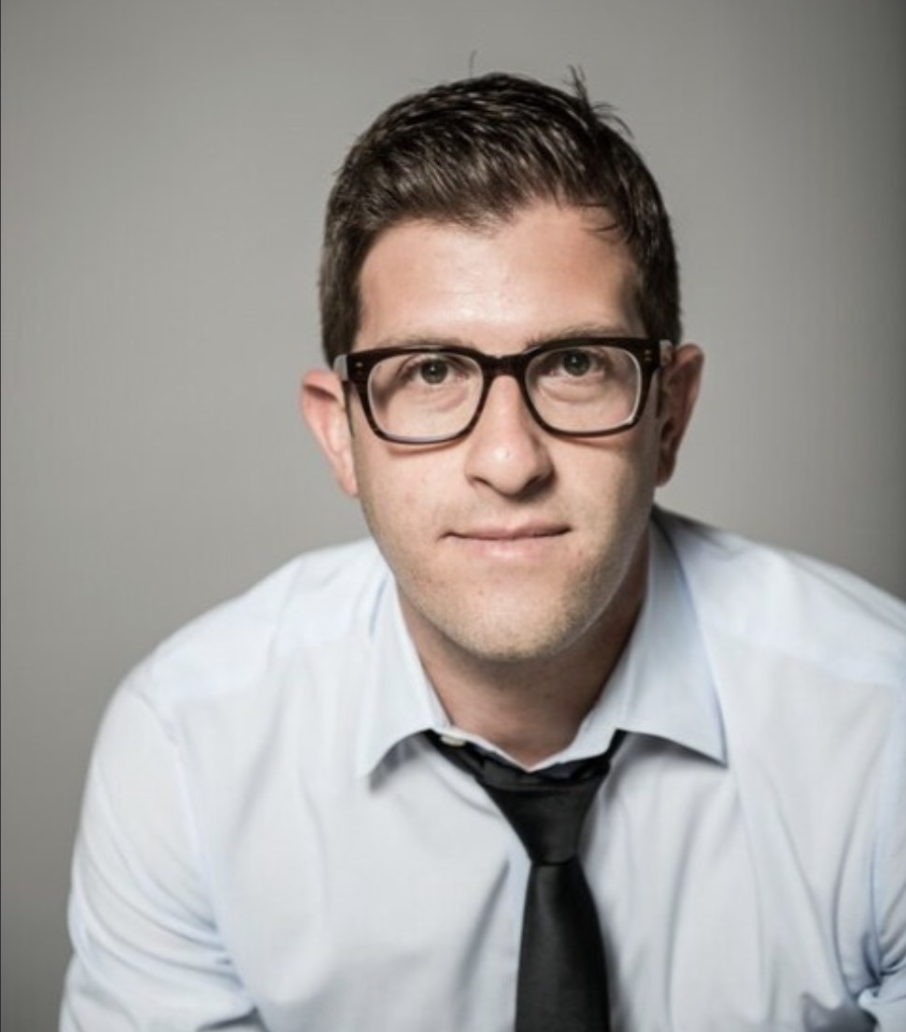 Gabe Gordon, Partner & Co-Founder, Reach
Gabe Gordon is a social content innovator. As a Co-Founder of Reach Agency, he established the company in 2012 as a new type of agency created for digital video storytelling. Its underlying mission is to engage brands with a social generation.With 17 years of global experience, Gabe's comprehensive marketing expertise spans influencer, social media, strategy, and entertainment. He's a seasoned veteran across multiple categories including automotive, retail, CPG, tech, hospitality, and entertainment. He's orchestrated impactful creative solutions for world-class brands including Disney, Nestlé, Clorox, PepsiCo, Anheuser-Busch In Bev, the National Football League (NFL), Google, GM, Wal-Mart, Marriott Hotels, and more.
Moderators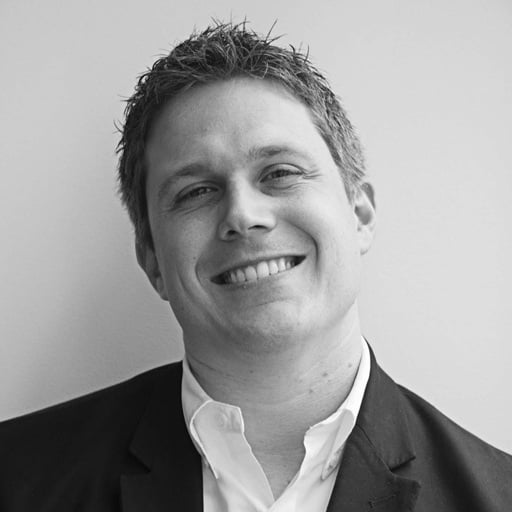 Conor Begley - Chief Strategy Officer, CreatorIQ
Conor Begley is the Co-founder Tribe Dynamics and Chief Strategy Officer at CreatorIQ. In September 2021, Tribe Dynamics was acquired by CreatorIQ to create the leading influencer marketing platform for the creator economy, bringing together influencer performance management and analytics solutions to help brands and businesses. Conor has been named one of the 100 Most Influential People in Influencer Marketing by Influence Weekly, and was recognized as one of the 100 Leaders of Tomorrow by St. Gallen's Symposium.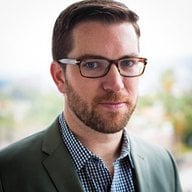 Tim Sovay - Chief Business Development & Partnerships Officer, CreatorIQ
Tim Sovay currently serves as the Chief Business Development & Partnerships officer of CreatorIQ, the leading software platform for global brands & agencies to manage, measure, and scale their influencer marketing programs. Previously, Tim has served in senior roles at theAudience, Edelman, The Walt Disney Company, and Summit Entertainment. With over 15 years of experience at the forefront of innovation across digital and social media marketing, Tim's work has received recognition in the industry by the Cannes Lions, 4A's, The Webby Awards, MarTech Awards, and Influencer Marketing Awards.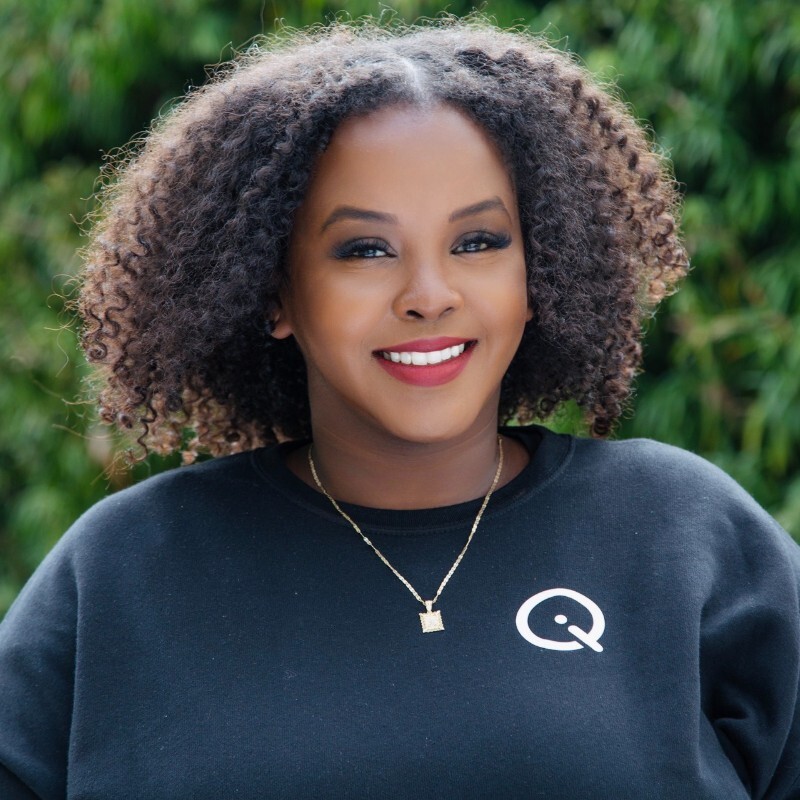 Arda Mohamed - Director of Customer Success, CreatorIQ
Arda Mohamed is a Director of Customer Success at CreatorIQ and leads the customer experience team on the west coast and is responsible for helping CreatorIQ clients realize value through their partnership. Arda brings over 10 years of experience working in hyper-growth financial and marketing tech startups focusing on building brand awareness and driving growth.

Subscribe to our newsletter and be the first to know about upcoming events, webinars, and new content.