At CreatorIQ Connect you'll hear from more than 40 industry experts as they share their unique insights into the creator economy.
We've gathered influencer marketing visionaries from leading beauty, fashion, entertainment, and media brands to discuss the future of the creator economy. Be a part of the conversation and join us at CreatorIQ Connect!
Adeline Leong is a marketing and digital expert with a passion for building and scaling brands. She currently serves as the Chief Marketing Officer of high-growth beauty brand Kosas, a position she's held since 2020. Prior to that, Adeline powered explosive growth as the CMO of Tatcha, which was acquired by Unilever Prestige for an estimated $500 million in 2019.

Adeline Leong
CMO of Kosas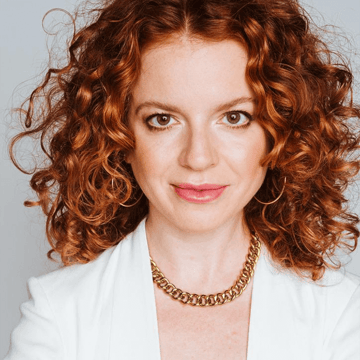 Adrienne Lahens is the Global Head of Operations for TikTok's Creator Marketing Solutions, and works to connect brands with creators through the platform's Creator Marketplace. Prior to joining TikTok in 2021, Adrienne built out Buzzfeed's branded content business and video operations, and served as Chief Operating Officer at influencer marketing company Influential.
Adrienne Lahens
Global Head of Operations, TikTok Creator Marketing Solutions of TikTok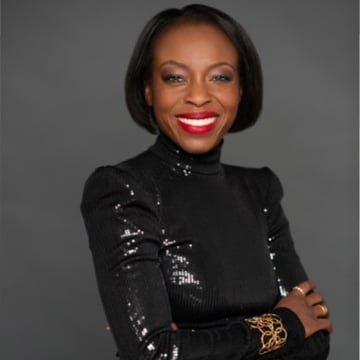 Aida Moudachirou-Rebois is a results-driven marketing executive with 20 years of experience in both luxury and consumer products, having led the marketing divisions of companies including L'Oréal, Johnson & Johnson, and Revlon. With a passion for building brand equity, Aida joined MAC Cosmetics as Global CMO in 2021, and was recognized as one of Glossy's Top Marketers of 2022.
Aida Moudachirou-Rebois
Senior Vice President, Global CMO of MAC Cosmetics
Voted "most likely to become a Fortune 500 CEO" while earning her MBA from Wharton, Amanda Baldwin now serves as CEO of innovative sun protection brand Supergoop!. Under her leadership, Supergoop! has grown over 30x, securing a majority investment from Blackstone Growth and earning Amanda E&Y's Entrepreneur of the Year in 2022. Prior to Supergoop!, Amanda was a member of the operating team at L Catterton, and led marketing divisions at Dior Beauty and Clinique.
Amanda Baldwin
CEO of Supergoop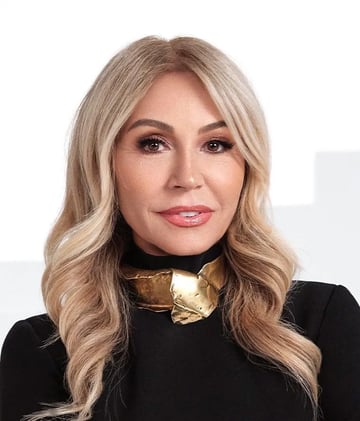 Anastasia Soare is the name and inspiration behind the powerhouse beauty brand Anastasia Beverly Hills. As CEO of the brand, she is credited with "inventing brows" via her patented method from 1997. 25 years strong, ABH is still renowned for the best brow products in the game.
Anastasia Soare
Founder/ CEO of Anastasia Beverly Hills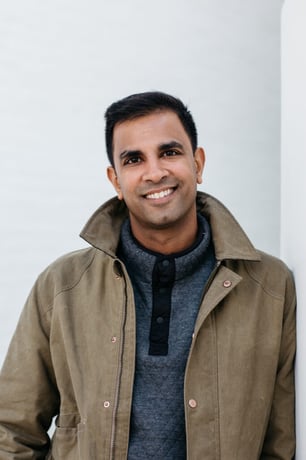 Avi Gandhi is an expert in all things Creator Economy, with 15 years of experience building and leading creator-facing teams. After leading multi-million revenue Creator Economy teams at Patreon, Wheelhouse, and WME, it became Avi's mission to help great people, products, and companies succeed in the Creator Economy. This year he founded Creator Logic, a media company focused on the business of creating. Creator Logic also produced a popular email newsletter featuring actionable business insights and recommendations by creators, for creators.
Avi Gandhi
Founder, Creator Logic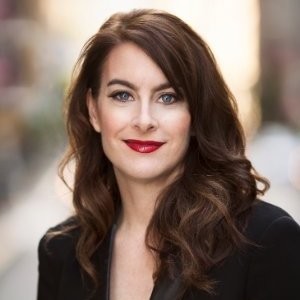 Bridget Dolan is the Global Managing Director of YouTube Shopping, where she leads teams that transform and grow consumer shopping on the platform. Prior to joining Youtube in 2021, Bridget spent 20 years as an executive at Sephora, where she obtained the largest U.S. retail partnership of its kind with Kohl's.

Bridget Dolan
Managing Director, YouTube Shopping of YouTube
Calum Watson is the Global Partnerships Director of one of the U.K.'s fastest-growing companies: Gymshark. Responsible for Gymshark's Athlete, Influencer & Entertainment Marketing, as well as Brand Partnerships, Calum has been instrumental in growing and developing the Gymshark brand across the globe, combining best-in-class influencer marketing with a flawless athlete experience.
Calum Watson
Global Partnerships Director of Gymshark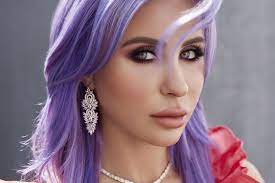 Claudia Soare is the President and Creative Director of Anastasia Beverly Hills. More famously known as Norvina to her 1.5 million Instagram followers, Claudia didn't just follow in her mother Anastasia's footsteps, but blazed a new path for herself by launching her own cosmetics line within ABH.
Claudia Soare
President of Anastasia Beverly Hills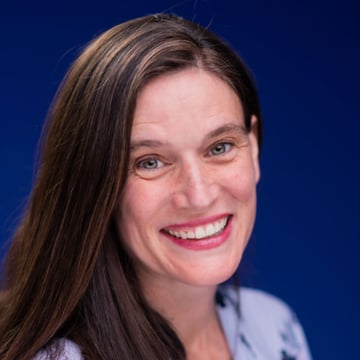 Collette Winn is the Vice President of Innovation and Advertising Strategy at NBCUniversal. For the last 15 years, Collette has spearheaded efforts to transform digital media strategies, and innovated in ways that have kept her company and team ahead of the game.

Collette Winn
VP, Innovation, Advertising Strategy of NBC Universal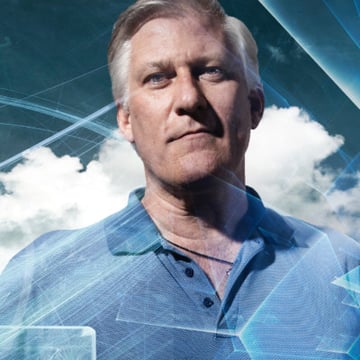 David Bloom has three decades of experience as a journalist, strategist, educator and executive in entertainment, technology, higher education, business and politics. In addition to serving as a Senior Contributor at Forbes, and the Founder and CEO of Words & Deeds Media, David also guest lectures at UCLA, Boston University, USC, and Pepperdine.

David Bloom
Senior Contributor of Forbes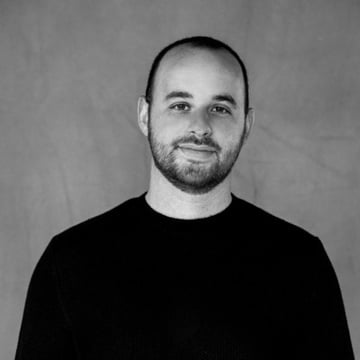 David Neyman is the Global Lead of Creator and Content Partnerships at Logitech, a world leader in products that blend artistic design, science, and innovation. Praised for his ability to foster, motivate, and lead a team, David is a master of his field and drives success through thoughtful campaigns.

David Neyman
Global Lead, Talent and Content of Logitech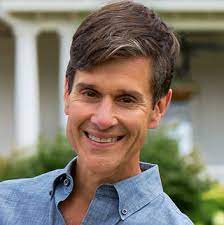 Prior to co-founding goat milk-powered skincare line Beekman 1802 with his husband Josh Kilmer-Purcell, Dr. Brent Ridge was a renowned physician who studied the genetics of aging at Harvard, and went on to become the VP of Healthy Living at Martha Stewart Omnimedia. Together, he and Josh won season 21 of The Amazing Race, and starred in their own reality TV show, The Fabulous Beekman Boys.

Dr. Brent Ridge
Founder of Beekman1802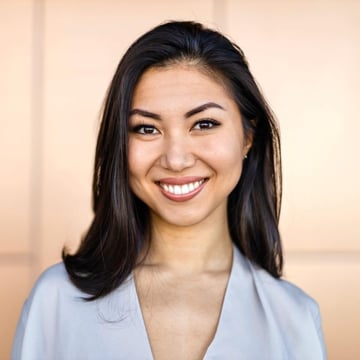 Dulma Altan (@iamdulma) is an entrepreneur, podcast host, and TikTok star with over 100k followers. "The Professor of TikTok B-School," Dulma is best known for her popular "Brand Breakdown" videos, which offer thorough case studies on today's top DTC and women-led brands.

Dulma Altan
Founder & CEO of Makelane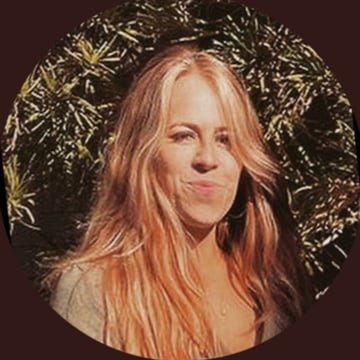 Hannah Murphy is a Lead Tech Reporter at The Financial Times, where she's covered social media platforms such as Meta, X, TikTok, and Youtube. In 2018, Hannah won the MHP 30 Under 30 To Watch: Young Journalists of the Year, a testament to her zealous drive.
Hannah Murphy
Tech Correspondent of The Financial Times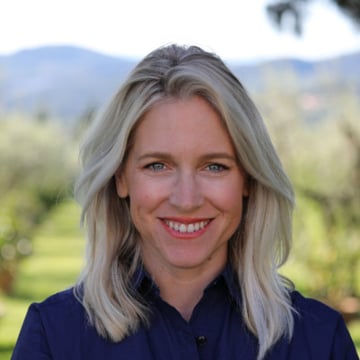 Jackie Pimentel is the Senior Global Managing Director of Creators, Reels, and Threads at Meta. Leading a team responsible for supporting Meta's creator community, Jackie has developed innovative programs to drive efficiency, and recently assisted with the launch of Meta's new standalone app, Threads.

Jackie Pimentel
Sr. Global Marketing Director, Creators, Reels, Threads of Meta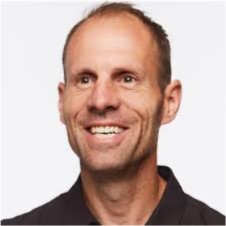 An innovative marketer and creative thinker, Jacob Hawkins is also the Chief Marketing, Digital, and Omni Officer of Forever 21. Jacob has engineered a revival for the famed brand while taking it fully omnichannel, transforming the consumer experience and prioritizing marketing at the brand's core.
Jacob Hawkins
Chief Marketing, Digital and Omni Officer of Forever21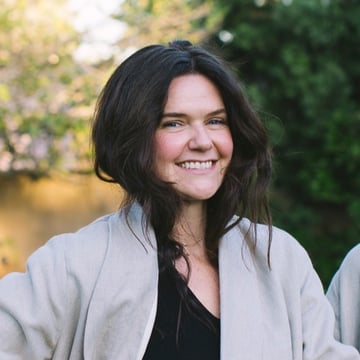 Jessie Young is an experienced global brand builder with a passion for crafting effective strategies that drive creativity, innovation, and growth. Currently, Jessie serves as Director of Consumer Marketing at Eventbrite, where she has helped position the platform as the premier discovery destination for live events.

Jessie Young
Director, Consumer Marketing of Eventbrite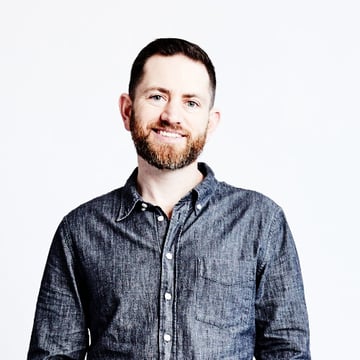 Inspired by his grandmother Eva, who was a pioneer in professional esthetics, Joe Cloyes founded superfood-powered skincare brand Youth to the People with his cousin Greg Gonzalez in 2015. With its commitment to sustainability and relentless dedication to product, the brand achieved standout success, resulting in its acquisition by French beauty giant L'Oreal in 2021.

Joe Cloyes
Founder and CEO of Youth to the People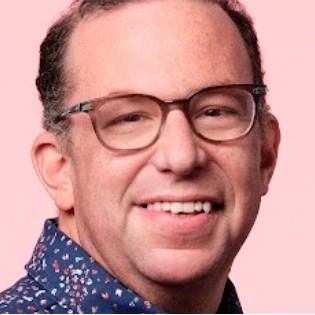 Job Gibs is an avid lover of all things data. He was previously the Global Head of Measurement at Spotify and the CDO at L2. From start to finish in both roles, Jon executed projects that revolutionized research and data analytics.
Jon Gibs
Global Director and Principal Data Scientist of Spotify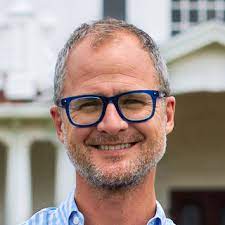 Josh Kilmer-Purcell co-founded goat milk-powered skincare line Beekman 1802 with his husband, Dr. Brent Ridge, in 2008—but that's certainly not his only claim to fame. He is also a New York Time bestselling author (I Am Not Myself These Days and Candy Everybody Wants), winner of The Amazing Race season 21, and star of reality television show The Fabulous Beekman Boys.

Josh Kilmer-Purcell
Founder of Beekman1802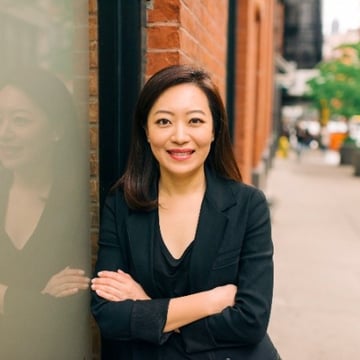 Ju Rhyu is the CEO of Hero Cosmetics, an acne-focused skincare brand that she co-founded in 2017. The brand quickly won over consumers en masse thanks to its "hero" product, the Mighty Patch, and achieved $100 million in sales in 2021 before being acquired by Church & Dwight for a whopping $630 million in 2022. Earlier this year, Ju's excellence in the beauty industry was recognized as part of Create & Cultivate's 100 roundup.

Ju Rhyu
Co-Founder and CEO of Hero Cosmetics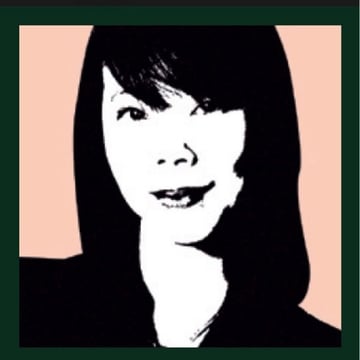 JuE Wong is the president, CEO, and executive board member of top-ranking haircare brand Olaplex, which went public in 2021 at a $15 billion valuation. A true industry leader, JuE has been at the helm of several successful beauty brands, including Moroccanoil, Elizabeth Arden, StriVectin, Astral Brands, and more.

JuE Wong
President/ Chief Executive Officer/ Executive Board Member of Olaplex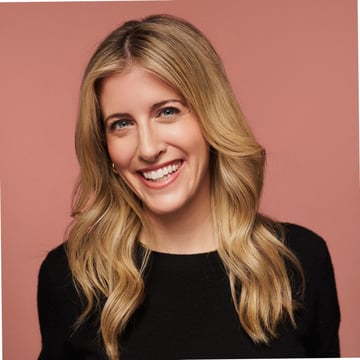 One of Glossy's Top Marketers of 2022, Katie Welch is the Chief Marketing Officer of Selena Gomez's smash-hit makeup brand Rare Beauty, which brings in $70 million on blush alone. Katie is a seasoned veteran of the beauty industry, with past experience leading the marketing teams at Bliss, Hourglass Cosmetics, and The Honest Company. She's also passionate about mentorship, and even has a flourishing TikTok account of nearly 100k followers, where she shares career advice to young professionals.

Katie Welch
CMO of Rare Beauty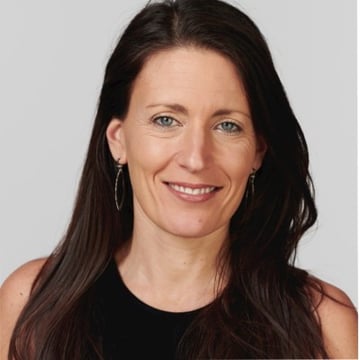 Kory Marchisotto is an accomplished marketing executive with over 20 years in the beauty industry, and currently serves as both the CMO of E.L.F. Beauty and the President of Alicia Keys' skincare brand, Keys Soulcare. Thanks to Kory's bias for action, E.L.F. became one of the first beauty brands to successfully break into TikTok, where it boasts a proven track record of innovative campaigns and brand partnerships. Kory has won countless awards for her excellence in marketing, and was recognized in 2022 as one of Glossy's Top Marketers.

Kory Marchisotto
CMO of e.l.f.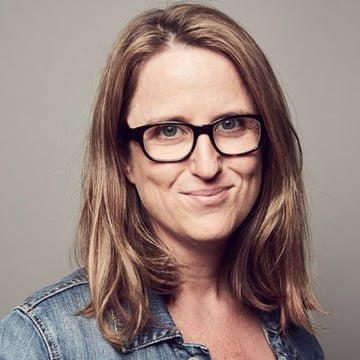 Lia Haberman is one of the biggest names in the creator economy. Redefining the term "influencer," she's a Chief Marketing Officer, advisor to mid- and large-sized organizations, and an instructor at UCLA. On top of that, her newsletter Buffer has been called one of 2023's best.
Lia Haberman
Creator Economy Expert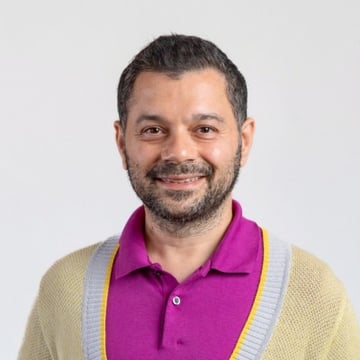 Mayur Kshetramade is the CEO at CJ, the world's largest and most established performance marketing platform. With over 15 years of experience in the industry, Mayur has a proven track record of building clientele, delivering global performance, and nurturing a growth-centric culture that has put CJ on the map and in the minds of marketers around the world.

Mayuresh (Mayur) Kshetramade
CEO of CJ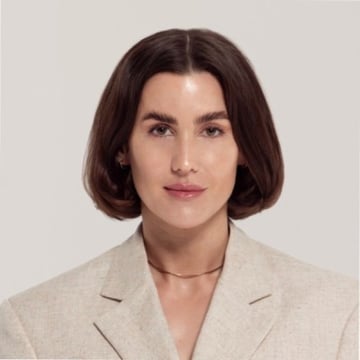 Melanie Bender became the CEO of rhode skin, Hailey Bieber's minimalist skincare line, in October 2022, after building Versed into the No. 1 clean skincare brand in mass channels as its founding president. Prior to Versed (which was recognized as one of WWD's Most Powerful Brands in 2022), Melanie served as the VP of Marketing and Brand Development at Who What Wear, where she helped scale a $150M annual retail business. She's passionate about growing businesses that perform for people, planet, and profit, and leads CodeRed4Climate, a collective action supported by 250 beauty brands and the White House.

Melanie Bender
CEO of Rhode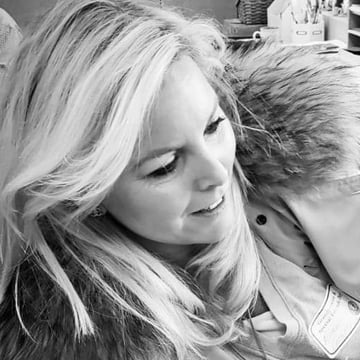 Michelle Crossan-Matos is the Chief Marketing Officer for Ulta Beauty, where she's made massive strides since entering the role in 2022. Prior to Ulta, Michelle served in leadership positions at Samsung, Vertu, and Procter & Gamble. Recognized for being a "change agent", Michelle was also just named to Insider's 2023 CMO's To Watch.

Michelle Crossan-Matos
CMO of Ulta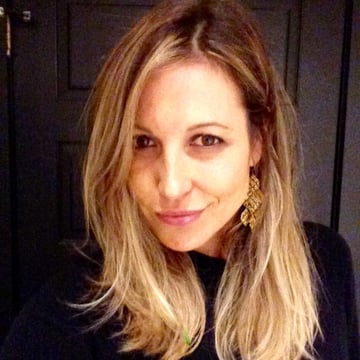 Natasha Vaquer is the Senior Vice President of Talent Partnerships and Influencer Strategy at Vice Media, the world's largest independent youth media company. Prior to joining Vice, Natasha was at Refinery29, where she spent over four years radically transforming brand strategy.

Natasha Vaquer
SVP Talent Partnerships & Influencer Strategy of Vice.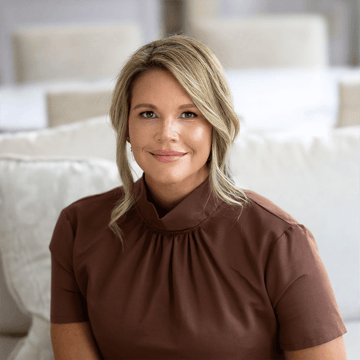 Reesa Lake is the Vice President and Head of Creator Expansion and Agency Partnerships at LikeToKnowIt (LTK), and spent over 12 years in leadership at Digital Brand Architects. Trailblazing in a newly created role, Reesa brings to LTK her love of connecting talent with brands.

Reesa Lake
VP, Head of Creator Agency & Partnerships of LTK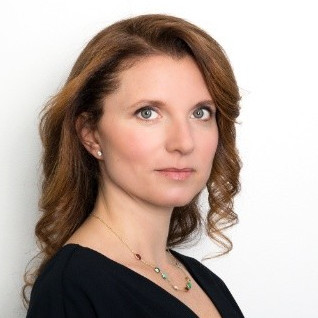 Samantha Sichel is a digital marketing and entertainment leader currently serving as the Head of Social Product and Digital Innovation at Live Nation, where she's spent over 15 years developing solutions to keep the entertainment company at the forefront of the industry. Most recently, Samantha developed the first-ever live-music-based creator house, Last2Leave, which is now expanding internationally. I's no surprise that she's also been named one of Billboard Magazine's "Power Players."

Samantha Sichel
Head of Social Product & Digital Innovation of Live Nation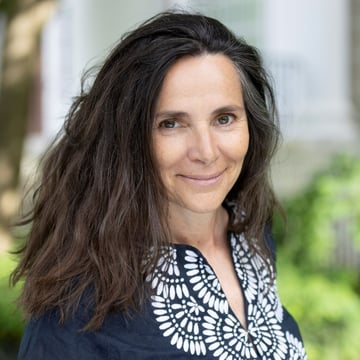 Sandrine Crener is the Director of Leadership Learning at LVMH, and an expert in all things luxury branding and marketing. With her passion for education, Sandrine served as a program director at Harvard Business School for nearly six years, and continues to instruct a course on luxury branding. Prior to her time at HBS, she helped rebuild and rebrand the International University of Monaco, which then ranked among the top MBA programs in Europe.

Sandrine Crener
Director, Leadership Learning of LVMH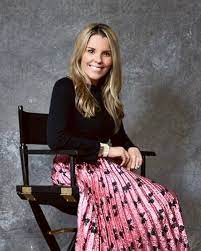 For the last decade, Somer Tejwani has been at the helm of Too Faced Cosmetics' marketing department, currently serving as the brand's SVP of Global Marketing. In 2016, Too Faced was acquired by The Estée Lauder Companies for approximately $1.45 billion—the company's largest brand acquisition at the time.

Somer Tejwani
SVP Global Marketing of Too Faced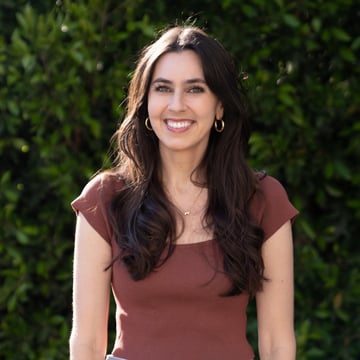 Taylor Lorenz is an author, content creator, and the Lead Tech Reporter at the Washington Post. Taylor has been covering the ever-changing topic of online culture for over 10 years, with her work appearing in People Magazine, The Daily Beast, The New York Times, and more. She also serves on the board of the Alliance for Technology, Learning and Society (ATLAS) Institute at the University of Colorado at Boulder.

Taylor Lorenz
Author. Technology Columnist of Washington Post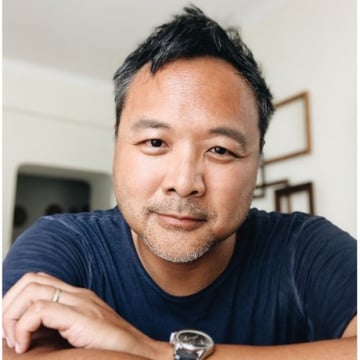 Toto Haba is a digital marketing professional with over 15 years of experience in strategy, operations, and program management. He is currently the SVP of Global Marketing & Communications at influencer-favorite beauty brand Benefit Cosmetics, where he's led global marketing programs covering 30+ countries and 120+ owned channels.

Toto Haba
SVP, Global Marketing & Communications of Benefit Cosmetics
General Admission Ticket Price: $699
With your ticket, you'll gain all-inclusive access to:
40+ content sessions
Networking lunch
Networking cocktail reception (featuring music from the Hollywood Chamber Orchestra)

Hors d'oeuvres and cocktails

300+ marketers who share your desire to harness the creator economy