Raise your hand if you've ever opened up TikTok and then, suddenly, looked up and found that four hours have passed. It's safe to say that TikTok is taking over the world, and for good reason—where else can you find a curated feed (thank you, mysterious algorithm!) featuring cute dogs, life hacks, catchy dance routines, and TikTok beauty products that you just have to try?
It only takes a quick look at influencer content from over the past year to understand the tremendous opportunity TikTok continues to present for the influencer marketing space. Not only is the wildly popular app minting new TikTok influencers each day, it's also informing and inspiring content creation on other social media platforms. YouTube and Instagram are full of TikTok-related tutorials, featuring popular TikTok songs and makeup application techniques that have become ubiquitous on the app. Most notably, we've seen an ongoing trend of "TikTok Made Me Buy It" content on YouTube and Instagram, in which influencers test out the makeup, skincare, and haircare products that have blown up on the video platform. Here's a breakdown of some of the most viral TikTok products, and the Earned Media Value (EMV) they're driving across other social platforms.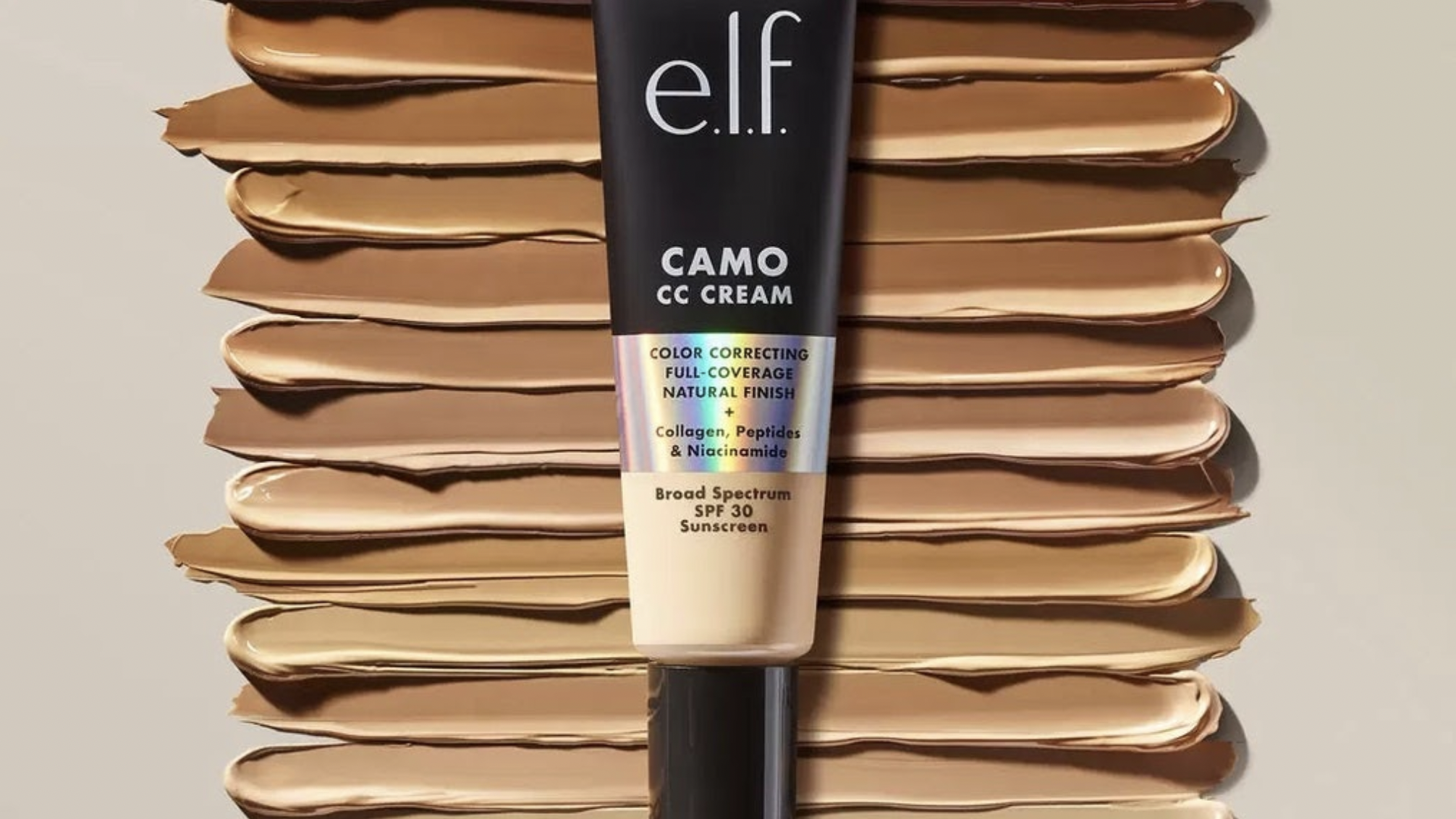 E.L.F.: Camo CC Cream
E.L.F. is a total TikTok trailblazer. In October 2019, while many beauty brands were still asking, "TikTok? What's that?," E.L.F. burst onto the platform with an #EyesLipsFace campaign that quickly went viral, and has since netted 7.2 billion views. And the brand isn't done getting creative: just last summer, E.L.F. teamed up with star TikTok influencers Avani Gregg, Seth O'Brien, and Madi Monroe on "Eyes, Lips, Famous," the first-ever TikTok reality show. Given the brand's TikTok influencer marketing savvy, it's no surprise that E.L.F. products frequently feature in TikTok makeup routines. Most recently, the brand's December 2020-launched Camo CC Cream found its way into the hands of creators, who demonstrated how the cream effectively concealed their blemishes. The TikTok beauty product roared out of the gate with $931.6k EMV in December and claimed another $787.4k EMV in January 2021, ranking as one of E.L.F.'s top five EMV-driving offerings in both months. From December to January, the brand totaled $51.1M EMV.
CeraVe: Daily Moisturizing Lotion
CeraVe is hardly a buzzy new skincare brand—but over the past year, the longtime staple of drugstore beauty aisles has inspired a flurry of TikTok content thanks largely to its partnership with Gen Z skincare guru Hyram Yarbro. Hyram's enthusiastic endorsements of CeraVe prompted an abundance of before-and-after videos, in which TikTok influencers demonstrated how they achieved glowy, blemish-free skin by following Hyram's advice. In particular, the versatile and affordable Daily Moisturizing Lotion has become a viral TikTok product: to date, three of the five most-liked TikToks tagged #CeraVe featured the moisturizer. Hype surrounding the TikTok beauty product has spilled over onto other social channels, too: the Daily Moisturizing Lotion powered $1.6M EMV from February 2020 to January 2021. CeraVe as a whole accrued $30.2M EMV during the same time frame, growing 124% year-over-year.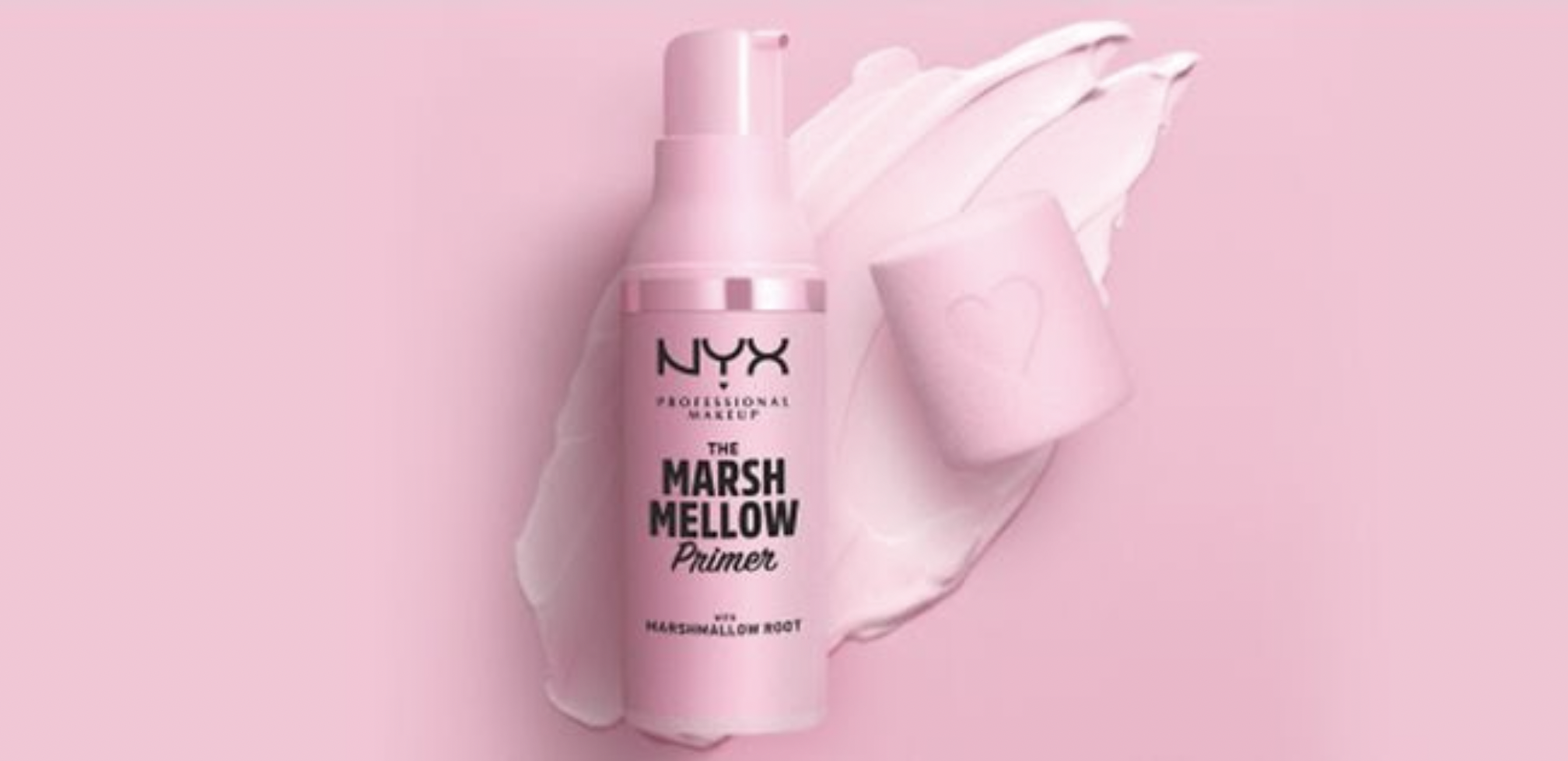 NYX Professional Makeup: The Marshmellow Smoothing Primer
If there's anything TikTok influencers love more than beauty, it's food—so it's no surprise that NYX Professional Makeup's Marshmellow Smoothing Primer has become one of the most viral TikTok products of 2021. Creators like Mireya Rios swatched the ultra-soft, lightweight primer in TikTok videos, while other influencers featured it in "Testing Viral Makeup" YouTube round-ups, leading the TikTok beauty product to swiftly sell out of many retailers following its late November launch. From November 2020 to January 2021, the Marshmellow Smoothing Primer generated $871.8k EMV, increasing its haul every month. NYX Professional Makeup netted $101.6M EMV over the three-month period.
Fenty Beauty: Stunna Lip Paint
Never late to the party, Rihanna's Fenty Beauty got into the TikTok influencer marketing game in early 2020 by unveiling its #FentyBeautyHouse, an L.A. mansion where a squad of TikTok beauty influencers could live and create content together. The brand has since remained a favorite among makeup enthusiasts on the platform, with much of this hype surrounding its 2018-launched Stunna Lip Paint: thanks to its distinctive, prism-shaped tube and highly pigmented paint, the liquid lipstick inspired a trend in which influencers apply the viral TikTok product stroke by stroke to various songs. Buoyed by its popularity on the platform, the Stunna Lip Paint powered $23.2M EMV of Fenty Beauty's $581.1M EMV total from February 2020 to January 2021.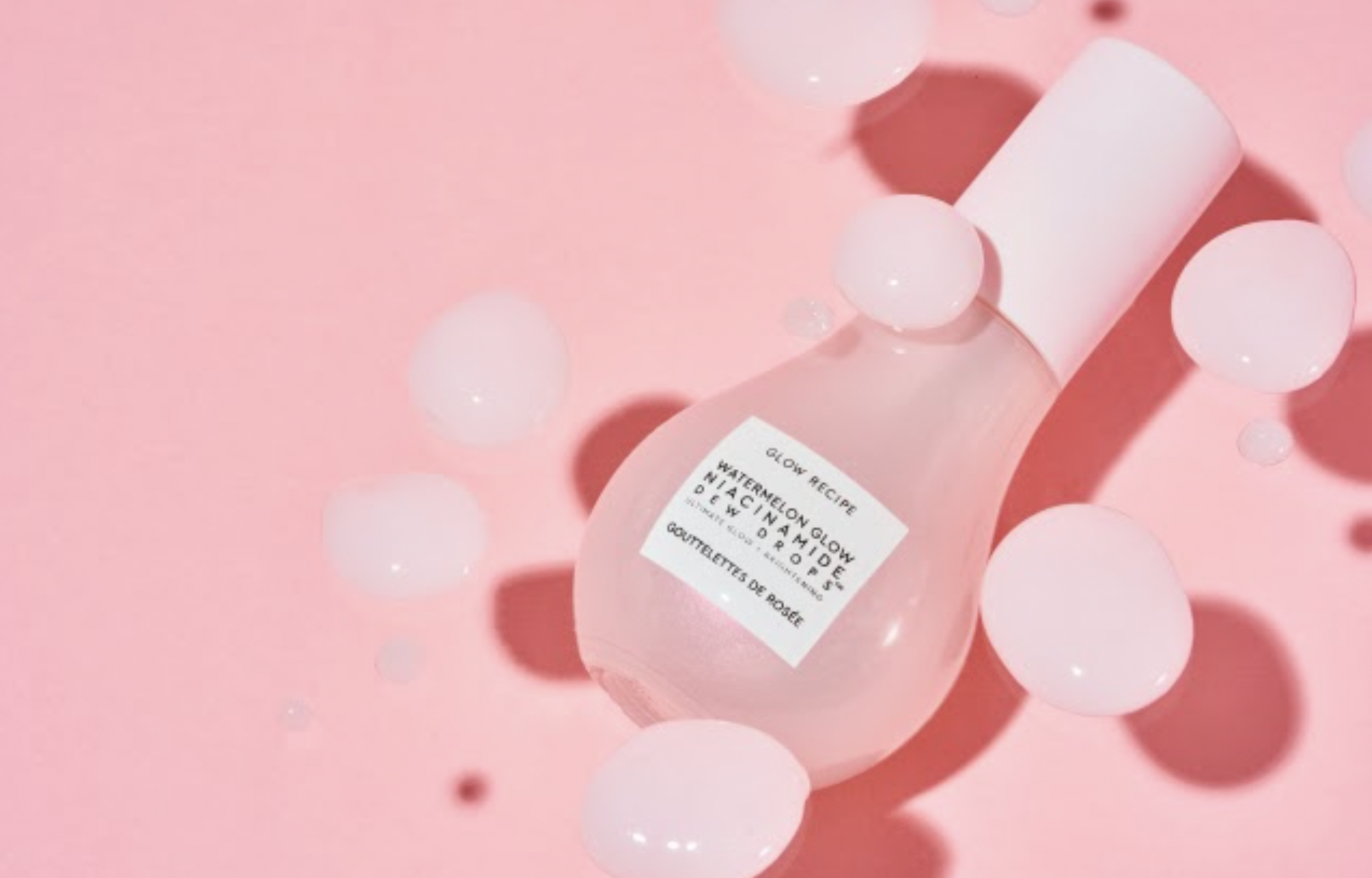 Glow Recipe: Watermelon Glow Niacinamide Dew Drops
A go-to brand for TikTok skincare guru Young Yuh, Glow Recipe's fruit- and veggie-inspired offerings have also caught the attention of the wider TikTok beauty community. In particular, the Watermelon Glow Niacinamide Dew Drops exploded in popularity following their December 2020 launch, featuring in both sponsored and unsponsored posts from powerhouse TikTok influencers such as Nabela Noor. Content creators on other platforms also rushed to try out the TikTok beauty product: YouTuber Rachel (RachhLoves), for example, featured the Dew Drops in a video titled "I Bought Every Hyped Makeup Product That TikTok Made Me Buy." Altogether, the viral TikTok product garnered $2.2M EMV of Glow Recipe's net $9.5M EMV from December 2020 to January 2021, ranking as the brand's No. 1 EMV-driving offering in both months.
Briogeo: Don't Despair, Repair! Deep Conditioning Mask
If you've spent an inordinate amount of time going down the rabbit hole of TikTok skincare content, look out—TikTok haircare tips are just as addictive. And when it comes to top-quality, thorough hair treatments, Briogeo's Don't Despair, Repair! Deep Conditioning Mask is a go-to for TikTok influencers. A holy grail product for curly hair expert Tiffani, who called it "THE BEST HAIR MASK" in a September 2020 twist-out tutorial, the viral TikTok product has consistently won inclusion in #ShowerRoutine posts from creators of all hair types. From February 2019 to January 2020, the TikTok beauty product generated $1.5M EMV as Briogeo's top-earning individual offering, while Briogeo collected $27.4M EMV, a 19% year-over-year increase.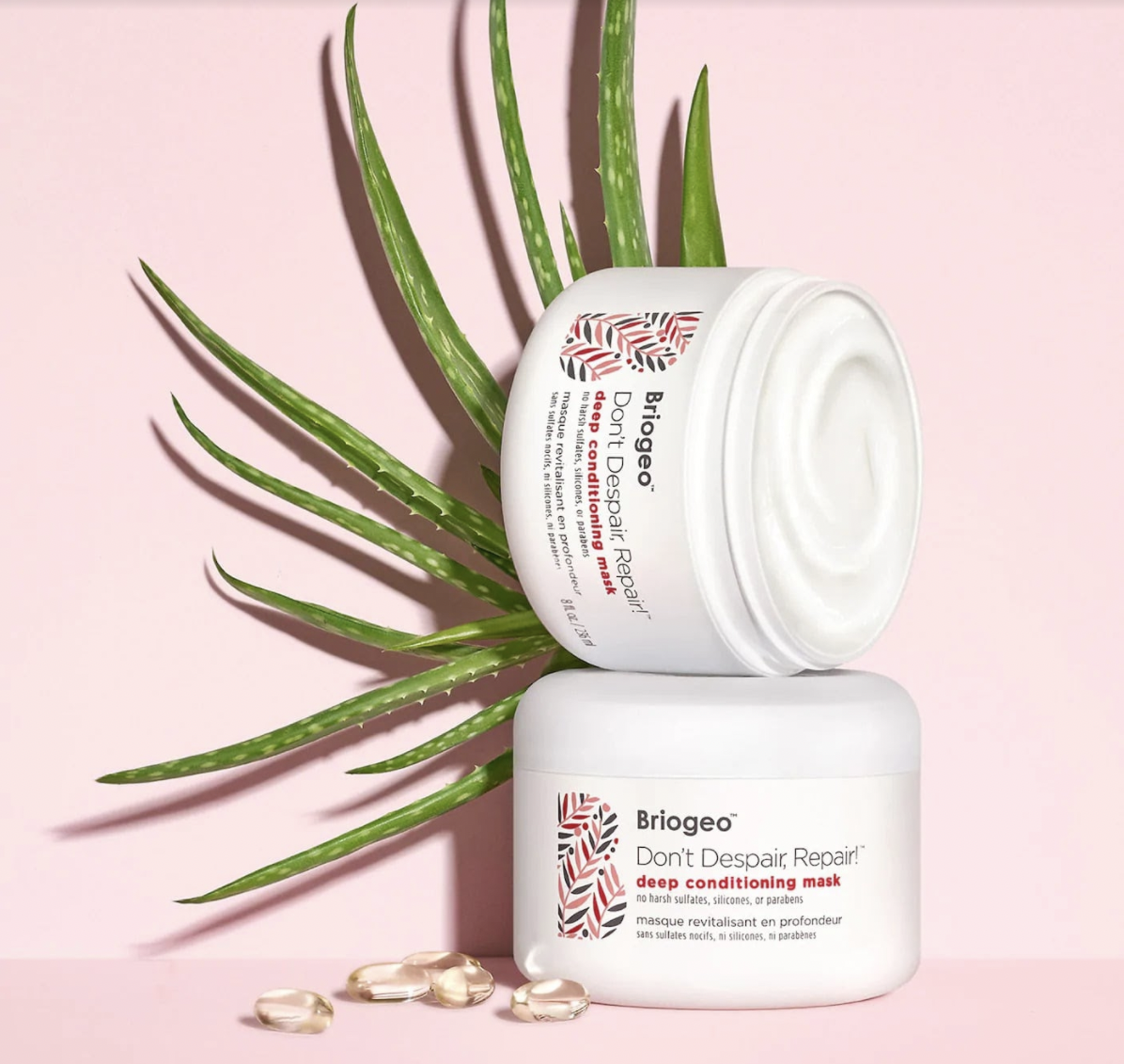 TikTok is no longer a nascent app just for teens—it's one of today's most avidly used social media platforms, and its impact on both culture and business is impossible to ignore. Because as entertaining as it might be, TikTok is a massively powerful influencer marketing engine that's creating viral beauty products and driving dramatic EMV for brands. Be sure to read Tribe Dynamics' TikTok Marketing Playbook for key strategies to drive brand exposure on TikTok, and leverage our software's TikTok tracking capabilities to monitor and measure the impact of TikTok influencer content about your brand.