It's been a while since a new social media platform has hit the scene the way TikTok has. The app, which boasts 1 billion monthly global users—a number that is quickly growing—first gained steam at the end of 2017, when it acquired popular lip-syncing app Musical.ly. But it wasn't until 2020, as more people turned to their screens seeking community, connection, and escape, that TikTok established itself as a formidable influencer marketing engine.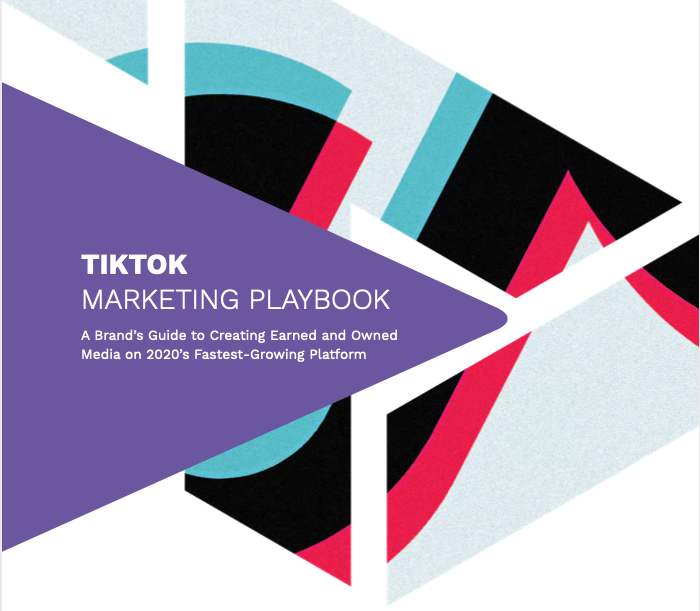 With its rapid ascent and young user base, TikTok is a powerful tool for brands to drive awareness and reach new audiences (in other words, an influencer marketer's dream): 33% of the platform's users are between the ages of 10 and 19, and 30% are between the ages of 20 and 29. However, TikTok is highly unpredictable: the content that resonates most with audiences on Instagram, YouTube, and Facebook will likely not engage users on TikTok. To help brands navigate the increasingly popular platform, and develop a winning TikTok strategy, we've boiled down the key principles for successful influencer marketing on TikTok. We're covering a few of them in this post, but be sure to download the full TikTok Marketing Playbook, one of our most popular strategy guides, to access more insights and action items!
TikTok Content: What You Need to Know
TikTok's stated mission is to "inspire creativity and bring joy" to its users, meaning both creators and their audiences alike. The company's playful ethos is reflected by the format of TikTok content, as well as how users engage with it. Before you kick off your TikTok marketing strategy, make sure you understand the basic rules of TikTok posting: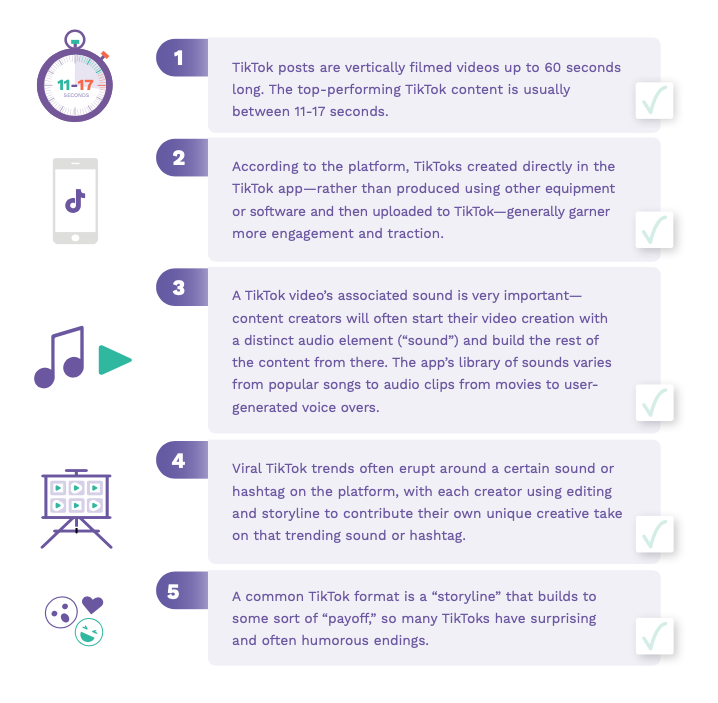 There's No Formula for Success in TikTok Marketing...
Though frustrating, this is the guiding principle of influencer marketing on TikTok. The kinds of content that compel audiences on TikTok are constantly changing, meaning there's no consistent formula for success on the platform. Trends that take over the platform one day may be gone the next. TikTok rewards creativity, so brands will likely have to step outside of their digital marketing comfort zones and not be afraid to try new things.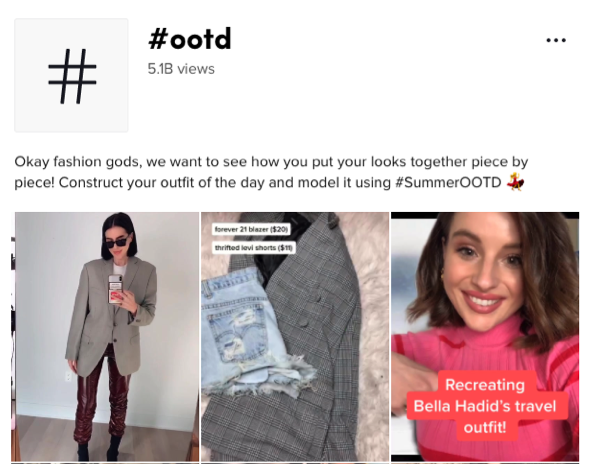 ...So Brands Must Adopt a "Test and Learn" Influencer Marketing Strategy
Because there's no way to guarantee success on TikTok, brands must take a "Test and Learn" approach to developing and evolving their TikTok marketing strategies. TikTok campaigns should be quick to plan, execute, and evaluate, because the app's trends move rapidly and it's important that brands' initiatives align with these trends. Instead of trying to replicate the multi-pronged, months-long, high-budget influencer marketing campaigns your brand may be developing for Instagram, make TikTok your playground. Focus on developing several quick, low-budget, creative, and timely TikTok campaign ideas (always with the TikTok basics in mind!), then figure out what pieces of each initiative audiences are responding to, and build off your wins. You can easily identify top-performing creator posts from your campaigns with our influencer marketing software's TikTok tracking feature, which funnels TikTok posts about your brand directly into your Tribe Dynamics dashboard.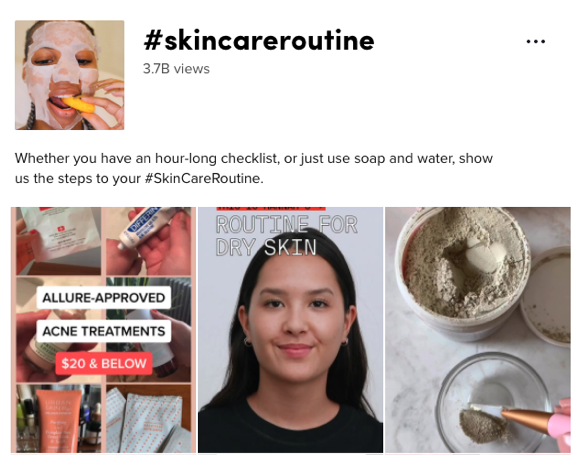 These are just some of the takeaways from our TikTok Marketing Playbook. Be sure to download the (free!) report to learn the ins-and-outs of developing your TikTok marketing strategy, including real-life examples from brands already killing it on the new platform.