It only takes seconds to understand how addicting Tiktok's endless, hyper-personalized feed of short-form video content is: TikTok has taken the world by storm and become an increasingly integral platform in the influencer marketing industry. With a user base of 560 million monthly global users, 43% of whom are not active on Instagram, TikTok presents a major brand awareness and influencer marketing opportunity. In fact, many key players within the beauty, fashion, and lifestyle spaces, including E.L.F., Too Faced, and Aerie have already made early moves on the rising platform.
And with that, we're excited to announce the launch of Tribe Dynamics' in-app TikTok tracking features. With these tools, customers will be able to track brand mentions on TikTok and strengthen relationships with new and existing influencers, which means you can seamlessly expand your influencer marketing program to include the new platform.
Tribe Dynamics' TikTok tracking features include:
The addition of thousands of TikTok influencers: Tribe Dynamics' database of influencers now includes TikTok links for influencers who are popular on the platform. Currently, we have thousands of TikTok influencers in our system, and we are adding more every day! This will help you know which influencers within your brand's influencer community have a presence on TikTok, so you can make more informed decisions in building and managing your influencer relationships.
Automatic TikTok content tracking: Opted-in customers will have access to an automatic stream of TikTok content mentioning their brand in their Tribe Dynamics dashboard. This will help you understand the impact of your brand's TikTok campaigns and TikTok's contribution to your earned media performance.
TikTok Earned Media Value & Engagement Rates: In addition to a post's raw engagement data (views, likes, comments, and shares), each TikTok post that is automatically streamed into a customer's account will be attributed an Earned Media Value amount. This value is based on the engagement that the post accrues. Each post will also have engagement rates that show how that post performed compared to other posts from that influencer.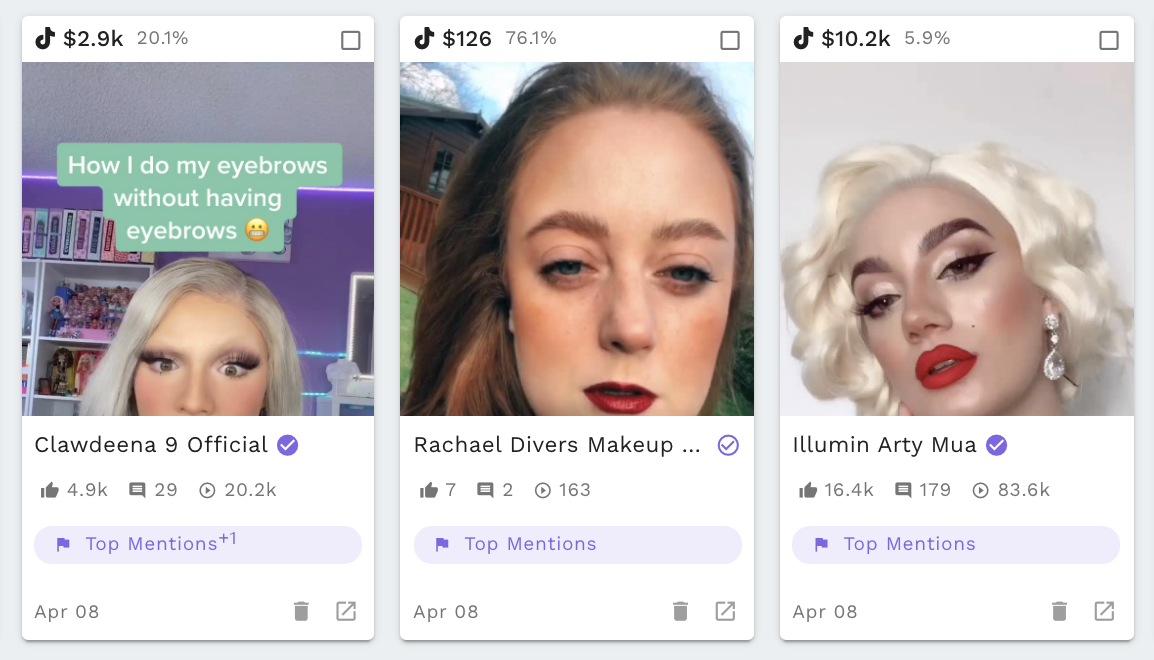 Empower Your Brand's TikTok Expansion With TikTok Tracking Tools
Based on its vast user base and rapid growth—especially during a time when people have been stuck at home due to social distancing mandates—TikTok is already proving to be a powerful marketing tool. By helping brands track who's talking about them on TikTok and how TikTok is driving earned media impact, we hope to provide our customers the tools necessary to manage and track their expansion into this new platform. To learn how you can leverage TikTok tracking to strengthen your brand's influencer marketing efforts, let's connect! Or check out our Guide to TikTok Marketing to start planning now.