It seems fair to say that when most of us open TikTok, we're looking to laugh, rather than learn. But if the short-form video platform has proven anything, it's that there's no limit to the facts and hacks that creators can offer up. Few corners of TikTok are as focused on knowledge-sharing as SkinTok, the app's thriving skincare community. From dermatologists to everyday beauty enthusiasts, SkinTok creators are passionate about helping one another achieve healthy complexions, and championing the brands that enable them to achieve their goals.
As the hub for skincare education, SkinTok has also established itself as a formidable marketing engine for brands. The community's focus on product and brand discovery has proven particularly fruitful for indie skincare: in the past few years, several up-and-coming brands have exploded in popularity thanks to products and campaigns that TikTokers couldn't stop talking about.
Let's take a look at four SkinTok-approved indie brands, along with the influencer marketing strategies fueling their growth.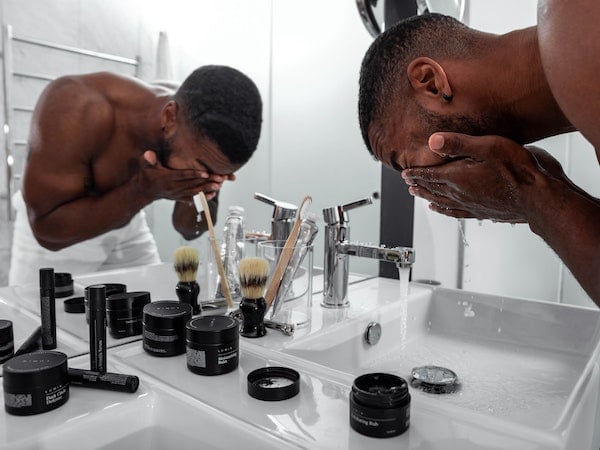 Youth to the People Emerges as TikTok Skincare Routine Staple
Youth to the People is spreading the word that superfoods aren't just for smoothies. The inclusive, sustainable brand has established itself as a leader in the clean skincare space thanks to its nutrient-packed products, which feature ingredients like Kale, Spinach, Cactus, and even Ashwagandha.
Given Youth to the People's Gen Z-friendly, socially aware positioning, it's no surprise that the indie brand has gained a strong foothold on TikTok, earning shout-outs in unsponsored skincare routines from creators such as Madison Lewis (@mads.yo). Building on this foundation of organic enthusiasm, Youth to the People has gained additional momentum by sponsoring beauty authorities like Tefi Pessoa (@hellotefi) to share high-impact product endorsements and discount codes.
Partnered content from Tefi and other brand ambassadors is never scripted: in line with TikTok marketing best practices, the brand invites creators to provide their own unique takes on its offerings. (Tefi, for example, featured the Superberry Dream Cleansing Balm in a humorous recap of her time at Art Basel.) Bolstered by strong community support and strategic approach to promotions, Youth to the People collected $55.1M in Earned Media Value (EMV) from Q2 2021 to Q1 2022, a 22% year-over-year growth fueled by a 31% YoY expansion of its community (5.8k creators).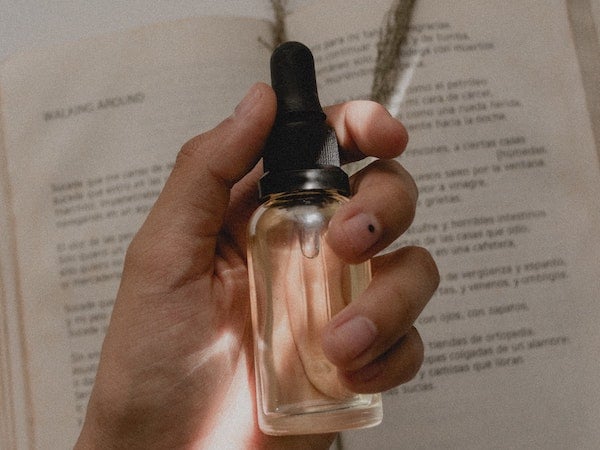 Supergoop! Activates Ambassador Network for Timely Campaigns
Hopefully you don't need a reminder to put on sunscreen before working on your summer tan—but if you do, Supergoop! has your back. Last May, the sun care brand tapped TikTokers like Trina Albus (@trinaalbus) and Ellie Zeiller (@elliezeiller) for its #WearSunscreen campaign, which saw participants tout Supergoop!'s SPF products, and emphasize the importance of sun care, in lighthearted videos set to original audio clips.
The thoughtful initiative hardly marked Supergoop!'s only memorable foray into TikTok: the brand has enlisted its robust community of partners to hype several other important moments, including the relaunch of its Glow Stick SPF 50 and its end-of-summer sale. By taking an always-on approach to activating its fanbase, Supergoop! accrued $49.8M EMV from Q2 2021 to Q1 2022, a 23% year-over-year growth. Meanwhile, the total volume of content about the brand increased 25% YoY to 26.5k posts.
Versed Sees Support From TikTok Dermatologists
One piece of TikTok advice we often give marketers is to remember that creators, not brands, are the experts: these creators are intimately familiar with their audiences, and know best how to reach them. This rule is more relevant than ever on SkinTok, where dermatologist-influencers are experts not just on content creation, but on skincare itself. Though the task of building relationships with these trusted authorities is potentially daunting, brands that do so stand to benefit immensely.
Indie skincare brand Versed, for example, owes its TikTok success largely to its numerous partnerships with dermatologists. Accredited professionals such as Dr. Muneeb Shah (@dermdoctor), Dr. Chris Tomassian (@dr.tomassian), and Dr. Charles Puza (@drcharlesmd) consistently highlight the brand's products in educational videos dedicated to remedying common skincare woes like acne and dark spots. Beyond driving awareness via their sizable audiences, these doctors have established Versed as a clinician-approved leader in skin health, drumming up interest among the wider creator community. In all, Versed garnered $31.0M EMV via 5.1k creators from Q2 2021 to Q1 2022, experiencing respective 14% and 52% year-over-year growths in these two metrics.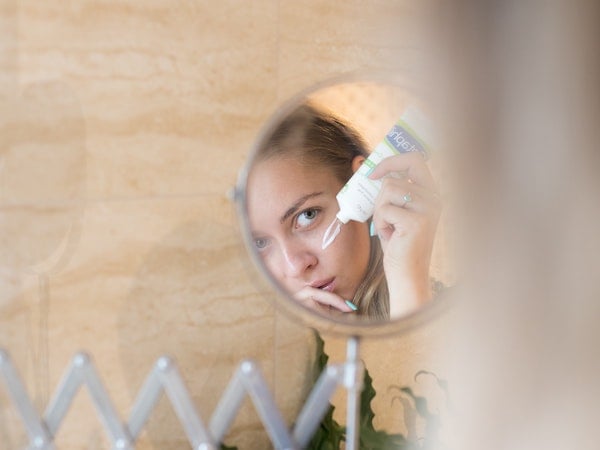 OSEA Wins With Product-Focused Promotions
On SkinTok, product quality is king: while hip messaging and chic packaging might entice audiences elsewhere, TikTok's skincare aficionados are more interested in whether an offering actually works. OSEA knows this: the ocean-inspired clean skincare brand has made waves on TikTok thanks to a series of campaigns showcasing the results of specific products.
Last December, for example, OSEA hyped the launch of its Undaria Algae Body Butter by inviting partnered creators, including esthetician Jill Sharkey (@jill_sharkey), to demonstrate how they used the product to keep their skin hydrated during the dry winter months. In Q1 2022, the brand tapped ambassadors like Keven Lee (@simpleekevin) to flaunt the glowing looks they achieved via the Hyaluronic Sea Serum. While these activations were explicitly sponsored, participants' in-depth product endorsements, coupled with the visible results they chronicled on camera, resonated with the SkinTok community. OSEA's $21.6M EMV total from Q2 2021 to Q1 2022 marked a 61% year-over-year increase, while the brand's 3.1k creators represented a 62% YoY community expansion.
As more consumers turn to TikTok for skincare advice and product recommendations, influencer marketing teams at indie and established brands can take direction from these successful examples.
Looking for a complete roadmap to standing out on TikTok?