It's easy to see why direct-to-consumer (DTC) brands, which often offer innovative products without relying on the traditional in-store experience, are so popular among beauty enthusiasts. Passion for DTC brands online has led to a sea change in the beauty industry: in an assessment of 2018's top 100 cosmetics brands by Earned Media Value (EMV), Tribe Dynamics found that DTC brands averaged an 11% year-over-year EMV growth from 2017 to 2018, compared to an 8% YoY decline for traditional brands.
(Looking for a 2020 update? Read our latest posts about top DTC cosmetics, skincare, and fashion brands!)
That said, a closer look at the increasingly diverse DTC ecosystem reveals that not all brands in the space are created equal. Some of the industry's biggest names share the 'DTC' designation with fledgling companies, while many originally DTC brands now offer brick-and-mortar availability, or have partial retail partnerships with Sephora and Ulta. With more and more DTC beauty brands seeming to spring up overnight, it can be difficult to tell what "DTC" means, or, more importantly, which brands are succeeding in this burgeoning market.
Last week, Tribe Dynamics partnered with Ipsy on the first-ever Ipsy Assembly, which brought together industry insiders in LA to discuss the current state and future paths of DTC, cult favorite, and clean beauty brands. Following up on the Ipsy Assembly discussion, we conducted an EMV-driven analysis of several prominent players in the DTC space. Read on to learn which DTC brands are setting themselves apart, and the methods they're using to do so.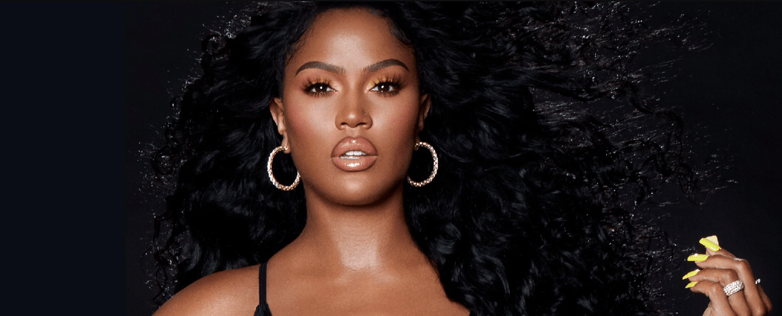 ColourPop
We'll start with ColourPop—and not just because they participated in our Ipsy Assembly panel! Frankly, with $552.8M EMV accrued between January and October 2019 (a 125% year-over-year growth) it would be hard to start anywhere else. Thanks to its longstanding collaborations with influencers , as well as its ongoing expansion into broader product categories like complexion, ColourPop has firmly entrenched itself not only as a DTC success story, but as one of the hottest cosmetics brands in the game.
ColourPop's prominence represents a win for another Ipsy panel participant, Seed Beauty, the cosmetics brand incubator responsible for a wide swath of successful brands including KKW Beauty, Kylie Cosmetics, and the newly launched, influencer-founded Tati Beauty. While Seed Beauty got ColourPop off the ground via innovative DTC marketing strategies, the affordable cosmetics brand has since assumed many of the characteristics of more traditional beauty brands, including limited brick-and-mortar availability at both Ulta and Sephora.
Recently, Sephora and Ulta have ramped up their own 'incubator' efforts for DTC brands. In August of this year, Ulta launched its "SPARKED at Ulta" initiative which provides a wider audience and distribution for up-and-coming beauty brands. With many DTC brand paths eventually leading to some form of brick-and-mortar availability in Sephora or Ulta, DTC has become an increasingly flexible category, an important factor in understanding trends specific to the DTC space.
KKW Beauty & Kylie Cosmetics
As two of the biggest celebrities in the world, it was only a matter of time before Kim Kardashian West's (@kimkardashian on Instagram) and Kylie Jenner's (@kyliejenner) fame permeated the makeup space. The fact that the sisters did so via DTC brands—KKW Beauty and Kylie Cosmetics, respectively—demonstrates the extent to which DTC has become the strategy of choice for capturing internet-driven audiences and consumers.
Despite their January to October 2019 EMV totals representing YoY EMV declines, KKW Beauty and Kylie Cosmetics still enjoy several advantages over other DTC brands. As reported by investment management company Piper Jaffray in its fall 2019 'Taking Stock With Teens' survey, 89% of female teens look to influencers to stay informed about beauty, and Kylie Jenner ranked as Fall 2019's No. 2 influencer. Based on these findings, it's clear that teens remain a plugged-in, highly potent consumer base—and where the Kardashians go, teens will follow.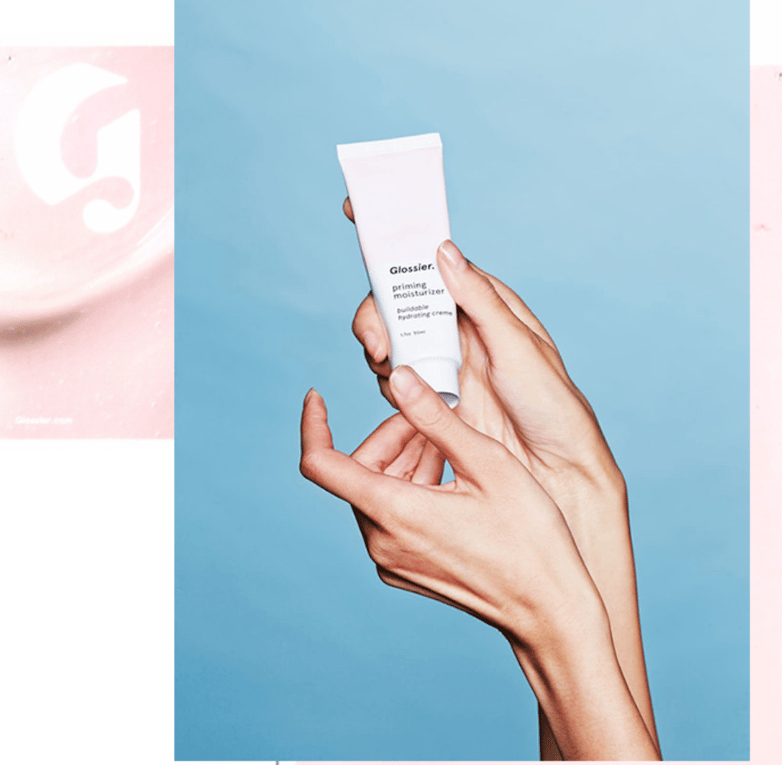 Glossier & Drunk Elephant
Along with ColourPop's runaway success, the rapid rise of Glossier and Drunk Elephant demonstrates that despite a small initial footprint, DTC brands can rapidly achieve incredible prominence (and EMV returns). Both brands have graduated from their internet darling beginnings to being full-fledged phenomena—though they've taken quite different paths to ubiquity.
Glossier, which has ridden a wave of internet hype and stealth, aesthetic advertising to its present position, has remained DTC through and through. In addition to online availability, Glossier has powered growth via dispersed experiential brick-and-mortar stores across the country that more closely resemble art exhibitions than beauty stores. While Drunk Elephant was similarly DTC at its inception in 2013, the cult skincare brand has since departed somewhat from the DTC model, gaining mainstream appeal following its launch in Sephora in 2015. The beauty retailer's owned Instagram account (@sephora) emerged as one of Drunk Elephant's top EMV sources from January to October 2019, with Sephora driving $1.1M EMV for the brand across 71 posts.
Despite their divergent strategies, Glossier and Drunk Elephant have both found tremendous success, enjoying respective 20% and 74% YoY EMV increases. Additionally, Drunk Elephant turned even more heads in October when it was acquired by Shiseido for a reported $845 million.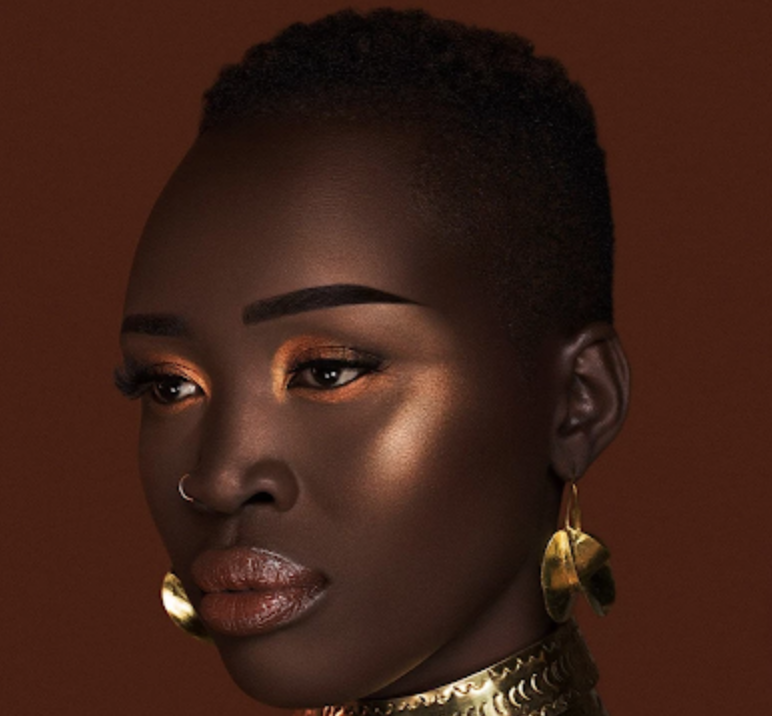 Juvia's Place
Though it hasn't (yet) achieved the stature of a Glossier or ColourPop, cult favorite affordable cosmetics brand Juvia's Place has enjoyed notable momentum in the DTC space. The brand, which sources inspiration from "the rebels, rulers and queens of the African kingdoms of long ago," netted $69.7M EMV between January and October 2019, a 17% YoY growth.
Juvia's Place's ascendant status is underscored by its first-ever influencer collaboration: developed in partnership with content creator Fumi Desalu-Vold (@fumidesaluvold on Instagram), the Fumi x Juvia Collection launched in July 2019. Historically, collaborations have proven to be a major milestone for beauty brands, as they represent the ultimate culmination of influencer relationship-building. The Fumi x Juvia Collection garnered $1.9M EMV for Juvia's Place in Q3.
While Juvia's Place claims a handful of authorized retailers, the brand does owe a portion of its saturation to its availability in Ulta, which began in July 2018. As noted in Piper Jaffray's survey, Ulta holds an edge on Sephora as teens' preferred beauty retailer, indicating Juvia's Place's potential for capturing Gen Z appeal. Ulta's owned social accounts (@ultabeauty on Instagram) drove just $153.0k EMV for Juvia's Place from January to October 2019, suggesting that Juvia's Place has not solely relied on its 'incubator' for momentum.
Jeffree Star Cosmetics
The Kardashians aren't the only prominent figures who lend 'star' power to popular DTC beauty brands. YouTube powerhouse Jeffree Star brings serious beauty bona fides to the table with his brand, Jeffree Star Cosmetics, which cosmetics enthusiasts not only trust, but can't stop talking about.
Jeffree Star Cosmetics accrued $187.6M EMV from January to October 2019—a substantial 59% YoY surge. While the brand kept influencers consistently engaged with product favorites like the Velour Liquid Lipstick ($49.8M EMV) and new offerings including the Magic Star Concealer ($19.7M EMV), Jeffree Star Cosmetics' biggest hit may be happening at this very moment. Just days before our Ipsy Assembly, the brand unveiled, and immediately sold out, the much-hyped Shane x Jeffree Conspiracy Collection, a collaboration with YouTube sensation and Jeffree Star bestie Shane Dawson. The collection inspired $4.8M EMV in October—before it even became available to the public—thanks largely to Shane's documentary series showcasing the behind-the-scenes process (and drama) of developing the collection.
With Jeffree Star Cosmetics' latest groundbreaking launch, this standout DTC brand demonstrates that beauty expertise, combined with a little celebrity mystique, can not only make up for, but exceed the success of traditional marketing and distribution models. And while all the brands in this analysis show that there's no one path to DTC success, their collective strength indicates that the DTC revolution is here to stay.
To stay informed on the hottest brands in beauty, make sure you are subscribed to our monthly Tribe Top Ten series. And to learn more about the indie and DTC brands capturing influencers' and investors' attention, check out our Q2 2019 Indie Beauty Debrief.