Inclusivity is more than a buzzword in beauty and fashion today: makeup brands are expanding their shade ranges based on feedback from bloggers, while apparel brands like ThirdLove and PrettyLittleThing have won praise from body-positivity advocates for their comprehensive sizing. But only a few labels have taken accommodation a step further, extending a hand to influencers (and customers) with physical disabilities. Two apparel brands—Tommy Hilfiger and American Eagle—have been making waves by partnering with disability advocates to smash stereotypes and change the meaning of accessible style.
American Eagle Embraces Differences With #AerieReal Campaign
American Eagle's #AerieReal campaign is proof that stringent beauty standards are on their way out the door. The initiative, which features unretouched models, counts content creators with disabilities, like YouTuber Molly Burke, among its official advocates. Molly, who is legally blind, ranked among #AerieReal's top three earned media value-driving influencers in Q1 2019, powering $462.2k EMV of the tag's $7.1M EMV total. The beauty and fashion enthusiast posted effusively about working with the brand, writing, "Representing my community in such a huge campaign is thrilling, and I hope to be the voice for all the women who have ever felt unheard in this world." Altogether, Molly generated $1.7M EMV for American Eagle in Q1 across 44 posts, all of which were also tagged #accessibility ($1.7M EMV). The brand closed the quarter with $33.7M EMV overall, achieving a 46% quarter-over-quarter growth.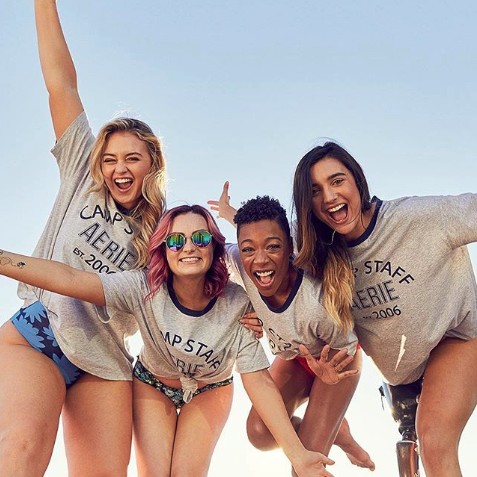 Source: @mollyburkeofficial via Instagram
Tommy Hilfiger Prioritizes Accessibility With #TommyAdaptive Range
Tommy Hilfiger is leading the charge in stylish, accessible apparel with its #TommyAdaptive range, created with the specific challenges faced by people with disabilities in mind. The line—which recently introduced a spring collection and includes shirts with easy closures and pants designed to fit prosthetics—scored effusive shout-outs from content creators like athlete Amy Purdy, who praised the gesture and thanked the brand for "keeping so many in mind while you design." In all, seven influencers mentioned #TommyAdaptive in their Q1 2019 content, helping it collect $126.3k EMV. The collection also scored a shout-out from model and activist Mama Cax, who attended March's Tommy x Zendaya show. In all, Cax generated $23.9k EMV for Tommy Hilfiger across three mentions, while Purdy garnered $21.3k EMV. Altogether, the brand inspired $14.2M EMV in Q1, boasting a 43% quarter-over-quarter growth.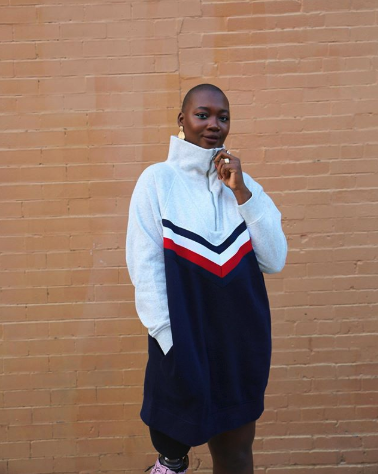 Source: @mamacaxx via Instagram
Of course, conversations about accessibility are still nascent in an industry that has long thrived on exclusivity and aspirational value. But as inclusivity becomes a requirement rather than a risk, brands like American Eagle and Tommy Hilfiger can congratulate themselves on being ahead of the game.