To help brands better understand the new marketing landscape borne out of March's widespread stay-at-home orders due to COVID-19, Tribe Dynamics investigated influencer data from March, including influencers' posting habits and audience engagement rates, as well as how influencer content across verticals and markets adapted to our collective "new normal." Below, we've outlined a few of our findings, but be sure to download the full COVID-19 Influencer Marketing Impact Study for our in-depth data and analysis across beauty and fashion verticals and markets.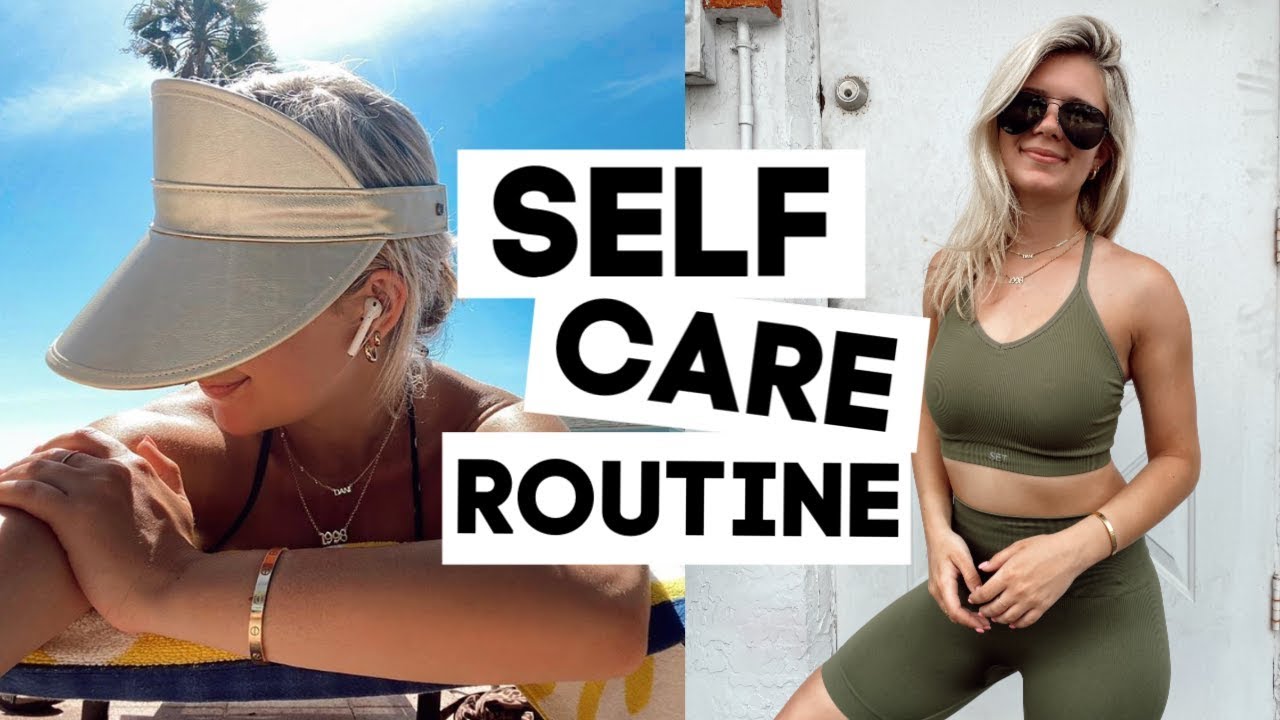 Influencers Are Creating More YouTube Content
As influencers sought to meet the new needs of their followers during such an unprecedented, tumultuous time, we saw a near across-the-board increase in YouTube content creation, with many influencers openly discussing how they hoped their adjusted content schedules could provide additional support and distraction while people were staying home. Within the U.S. verticals that we typically cover in our monthly Tribe Top 10 series (cosmetics, skincare, haircare, luxury fashion, and apparel), all except for haircare saw an increase in branded YouTube content. (Branded YouTube content refers to influencer-created YouTube videos that mention one or more brands.) This pattern was also reflected across markets: the U.K., France, Italy, and Spain saw an increase in influencer content on YouTube.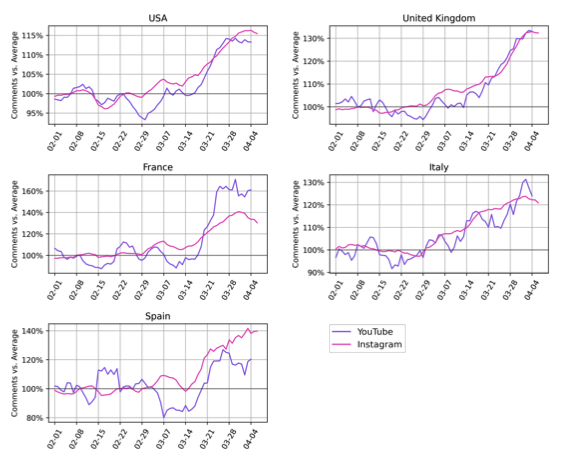 Audiences Are More Actively Engaging With Influencer Content
Another key takeaway from our influencer data is that influencers' audiences are more actively engaging with content: in the U.S., we saw a 25% increase in Instagram video views and a 10% jump in comments on YouTube and Instagram posts, while likes remained relatively steady. An increase in comments—a more active way of engaging with content—indicates that audiences not only have more free time, but that they are increasingly turning to their favorite content creators for community and connection during this isolated period. Social media participation increased similarly in other markets as well.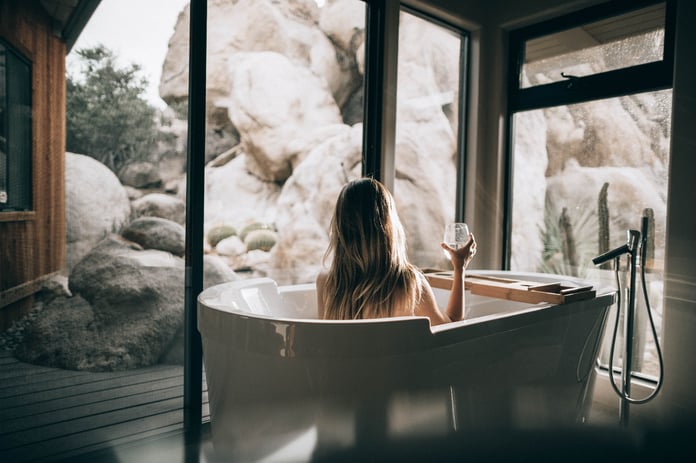 In Their Content, Influencers Are Adapting to New Environments and Emphasizing Self-Care
As our lives changed in March, so did the content in our social media feeds. Particularly in beauty, we saw influencers adapt their content with a focus on self-care and at-home tutorials. Skincare brands especially reaped the benefits of this content trend as influencers shared skincare routines that helped them de-stress in such an inherently stressful time. Similarly, consumer-focused haircare brands also benefited from this shift to at-home content, while more salon-oriented brands saw a bumpier transition reflecting in lower EMV totals in March.
In fashion, a vertical known for jet-setting influencers and high profile events, content creators still got creative with their at-home content. In luxury fashion, bloggers shared "quarantine outfit-of-the-day" looks as well as showcased their luxury loungewear. Meanwhile, athleisure brands benefited from the growth of at-home fitness content, and apparel brands like SheIn and Nike encouraged people to practice social distancing with branded #StayHome influencer campaigns. While the posting and engagement data crossed borders, influencers' beauty content from the U.K. and France remained largely consistent throughout March, with only a few influencers explicitly sharing details about their COVID-19 experiences.
Check out the full study to learn more about how COVID-19 has impacted the influencer marketing industry so far. We will continue to cover industry updates throughout this constantly evolving situation, so be sure to subscribe to get Tribe Dynamics' latest research that can help inform your own influencer marketing programs.