It's not just us: you've probably noticed a rise in cannabis-based beauty and skincare products. In 2019, more and more brands have begun harnessing the skin-soothing benefits of hemp-derived ingredients like cannabis sativa seed oil and cannabidiol (CBD) oil. Brands like Lord Jones and High Beauty are even boasting exclusively cannabis-infused product lines.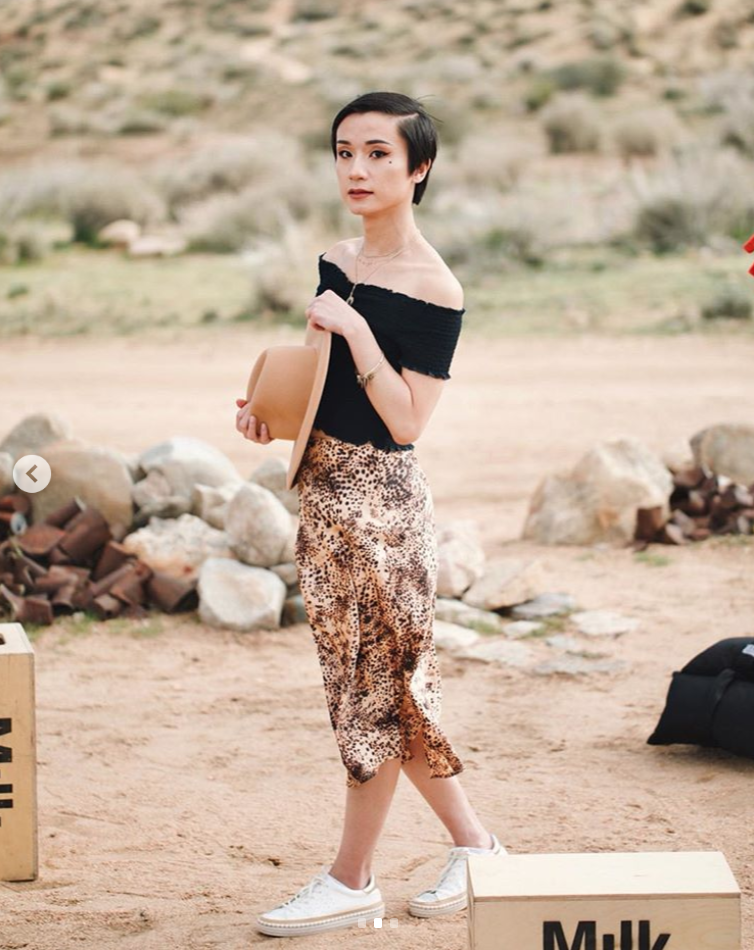 So, why all the hype? These products won't get you high, but they can de-stress your skin! Cannabis' anti-inflammatory properties help calm redness, irritation, and blemish-prone skin, and its antioxidant nature also works to prevent signs of aging. It's no wonder consumers are giving these cannabis-infused products high praise.
As the market for cannabis-based beauty continues to grow, we've taken a look into the products currently sparking influencer excitement. Here's a look into some of the top-performing cannabis-based products by Earned Media Value (EMV) from January to April 2019:
Milk Makeup - Hydro Grip Primer
Milk Makeup, which made headlines with its KUSH range of cannabis-infused makeup products, added to its collection with the March launch of the Hydro Grip Primer, a product infused with cannabis sativa seed extract to help hydrate and smooth one's skin. The brand celebrated the release with an influencer retreat in Palm Springs, California, and many influencers also organically included the primer in their content. In her "March Favorites" video, YouTuber Kathleen Fuentes (KathleenLights) shared that she loved the primer because it was "very hydrating" and "really extends the wear of your makeup." Between January and April 2019, the Hydro Grip Primer generated an impressive $11.2M EMV from 436 influencers, ranking as Milk Makeup's No. 2 offering behind the KUSH High Volume Mascara.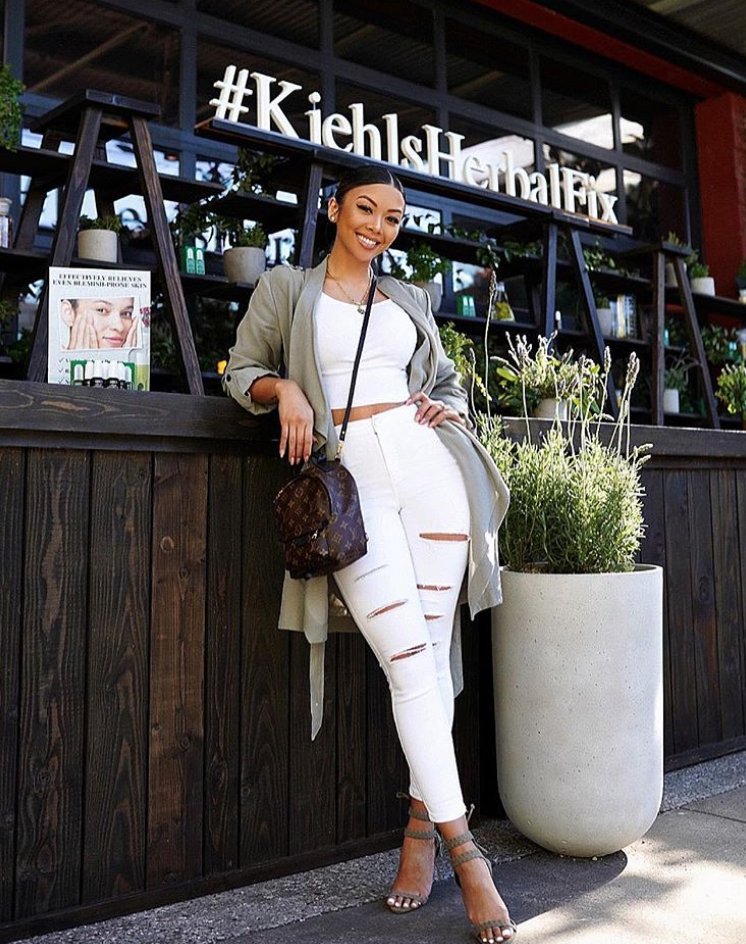 Kiehl's - Cannabis Sativa Seed Oil Herbal Concentrate
Since its January #KiehlsHerbalFix LA launch party, Kiehl's' Cannabis Sativa Seed Oil Herbal Concentrate has continually gained momentum, increasing its EMV haul each month. Between January and April, the herbal concentrate garnered $381.5k EMV from 125 ambassadors and ranked as one of the brand's top 10 products. Beauty blogger Sarah Bryant (Instagram's @sarah_louwho) called the product her "little hero," claiming that it "kept my skin from freaking out" while traveling and was "just the calm I needed."
First Aid Beauty - Ultra Repair Cannabis & Oat Dry Oil
First Aid Beauty's January-launched Ultra Repair Cannabis & Oat Dry Oil generated $323.4k EMV from 67 influencers between January and April 2019. Many influencers noted how the product helped nourish their dry winter skin. Blogger Casey Carlson (@officiallyquigley on Instagram) shared that the oil helped "relax and refresh my complexion," while makeup artist Cotton Tolly (@cotytolly) claimed it was "one of the best facial oils I've ever tried."
Herbivore Botanicals - Emerald Deep Moisture Glow Oil
While Herbivore Botanicals' Emerald Deep Moisture Glow Oil, made with cannabis sativa seed oil, has been around for some time, the brand invigorated conversation by releasing a new version of the oil containing 100mg of CBD. The launch prompted a notable rise from the product's $24.5k EMV March total to $77.3k EMV in April. In all, mentions of both Emerald versions collected $183.3k EMV from 54 influencers between January and April 2019, emerging as Herbivore Botanicals' No. 2 product.

Farmacy - Better Daze Ahead Restorative Cushion Cream
In April 2019, Farmacy launched its Better Daze Ahead Restorative Cushion Cream, a moisturizer infused with full-spectrum CBD oil. The product netted $181.7k EMV from 47 influencers, emerging as one of the brand's top five offerings during this time period. Many influencers shared their first impressions of the new cream, with skincare enthusiast Michelle (@myglowguide on Instagram) noting that after just a few uses, she was "impressed with how quickly [the product] stopped itchiness and redness."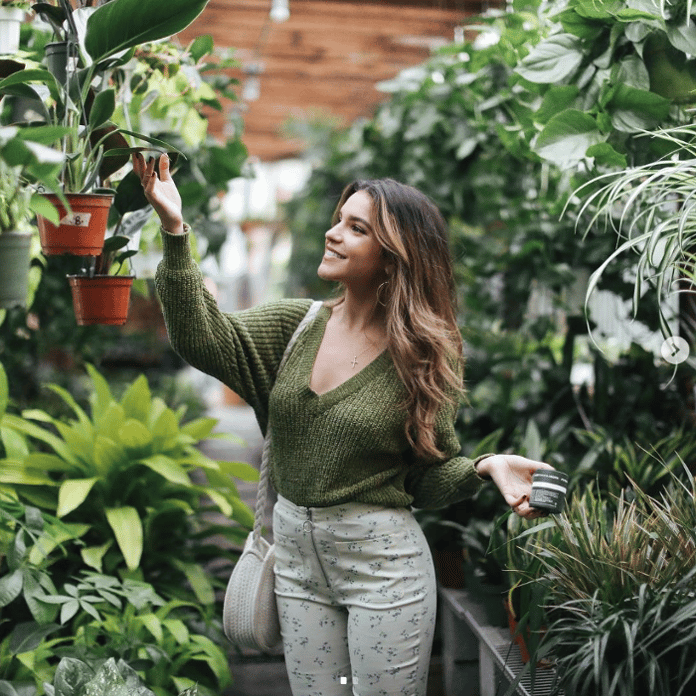 Peter Thomas Roth - Green Releaf Collection
Peter Thomas Roth also joined the cannabis game with the release of its Green Releaf Therapeutic Sleep Cream Skin Protectant and Green Releaf Calming Face Oil, both of which contain cannabis sativa seed oil. The products garnered a respective $179.5k EMV and $103.3k EMV from 53 and 23 influencers, ranking as the brand's No. 1 and No. 3 offerings from January to April 2019. Blogger Vyom Kapoor (Instagram's @panache_mania) shared that both products worked "wonders" on her "crazy sensitive skin."