This morning, Waldencast announced the acquisition of two brands—Gen Z beauty favorite (and Tribe Dynamics client!) Milk Makeup and clinical skincare brand Obagi—in a deal that valued the business combination at $1.2B. The decision not only positions Waldencast to capitalize on the growing purchasing power of younger consumers and mounting interest in science-backed skincare, but also underscores the role that strategic influencer marketing can play in building billion-dollar companies.
Both Milk Makeup and Obagi have positioned online content creators at the center of their marketing programs, inspiring impactful, widespread conversation. Let's unpack the two brands' impressive growth trajectories in Earned Media Value (EMV), along with the influencers and activations fueling their success.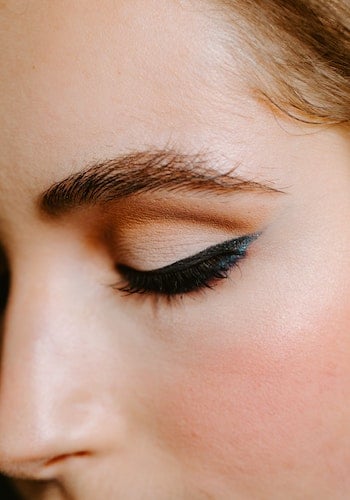 Milk Makeup, Obagi See Sustained Momentum on Social Media
Well before Milk Makeup and Obagi made headlines with news of their acquisition, they were go-to brands for online beauty consumers. The companies' lofty status among beauty influencers is evidenced by their respectable earned media footprints. Milk Makeup ranked among the top 20 cosmetics brands by EMV from January to October 2021, boasting $168.4M from 6.7k content creators. Meanwhile, Obagi collected $3.4M EMV from 521 influencers, expanding its community by 7% relative to the first 10 months of 2020.
The duo's strong 2021 performance followed a period of notable growth over the past several years. While 2020 marked a challenging time for the cosmetics industry as a whole, Milk Makeup posted an 8% year-over-year EMV uptick, outperforming the top 10 cosmetics brands, which averaged a 17% YoY downturn. Obagi rode an even more impressive wave of enthusiasm, achieving a 68% YoY EMV surge in 2020. Both Milk Makeup and Obagi also enjoyed blockbuster gains in 2019, improving their annual EMV totals by a respective 129% and 86% versus 2018.
Milk Makeup Inspires Steady Support From #StudioFam Community
Milk Makeup owes much of its star status within the online beauty space to its #StudioFam cohort of official partners. Launched in Fall 2018 as a way to unite and empower smaller-scale content creators, the program has since expanded to include a vast network of influencers with varied audience sizes, all of whom routinely incorporate the brand's products into daily looks. For example, while beauty guru Vanessa Funes (@cutcreaser on Instagram) included the tag in 31 pieces of content from January to October 2021, most of which highlighted her signature cut-creases, mid-tier makeup enthusiast Amanda Nikole (@naezrahlooks) authored an impressive 114 #StudioFam posts showcasing her own glamorous style. Thanks to members' prolific activity, #StudioFam generated $18.0M EMV via 246 influencers as one of Milk Makeup's top 10 year-to-date hashtags, with Amanda contributing a significant $2.9M of this haul.
Skincare Experts and Beauty Gurus Champion Obagi's Science-Backed Formulas
Founded in 1988, the dermatologist-approved brand, which offers a range of clinical skincare products and devices, has enjoyed a recent resurgence among influencers seeking science-backed, results-driven offerings. Obagi has built a fast-growing community of followers by tapping into two distinct demographics of content creators: skincare experts, and traditional beauty bloggers. From January to October 2021, the brand's top 10 EMV-drivers included dermatologists Dr. Vanita Rattan (Dr.Vanita Rattan The Hyperpigmentation Clinic on YouTube) and Dr. Zion Lamm (@dr.zionko on Instagram), as well as everyday makeup and skincare enthusiasts like Sarah Palmyra (@sarah.palmyra).
While Obagi's advocates within the medical community endorsed the brand's offerings in educational content addressing specific skin concerns and product ingredients, mainstream beauty influencers tended to chronicle their personal skincare routines and preferences. Consistent endorsements from both cohorts bolstered the brand, with Dr. Rattan proving particularly impactful: her 154 brand mentions accounted for 35% ($1.2M EMV) of Obagi's year-to-date total.
As independent brands, Milk Makeup and Obagi leveraged robust earned media programs to emerge as formidable players in the beauty industry, with unique value propositions and passionate fan communities. United under Waldencast, the possibilities for these two influencer favorites are boundless, and we look forward to helping our clients seize the immense opportunities ahead of them.
To read more about the latest influencer marketing trends and developments in beauty and fashion, download our October Tribe Top 10 report!