Whether or not you're as addicted to TikTok as we are, it's tough to deny that Gen Z has emerged as a cultural powerhouse. Over the past few years, the most online generation yet has exerted a tremendous influence over music, fashion, and the broader lifestyle industry, encouraging brands across verticals to celebrate individuality, stand by their values, and have a sense of humor. And, given Gen Z influencers' enthusiasm for creative self-expression, it's no surprise that today's teens and young adults are also on the cutting edge of makeup trends, from "Euphoria"-inspired cut-creases to bold eyeliner and crazy-long lashes. Let's take a look at some of the top Gen Z influencers dominating the online beauty scene right now, and the makeup brands they're fueling momentum for on social media.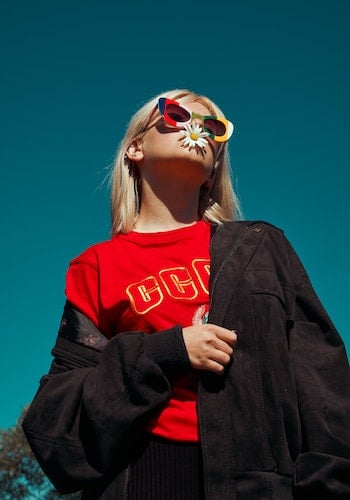 The Artist: Trevor Barrett
The 19-year old beauty influencer is the internet's makeup art wunderkind. Approaching 600k followers on both Instagram and TikTok, Trevor (@trevor.j.barrett) dazzles his audience with elaborate special-effects creations, using his face as a canvas for sunsets, flowers, and other intricate scenes. But Trevor's social profiles aren't just a gallery: the self-described "makeup teacher" shares his expertise by coaching his followers on various techniques, from brow sculpting to eye-enlarging. Not one to settle for less-than-perfect materials, the Gen Z makeup authority is a leading advocate for prestige cosmetics brands Huda Beauty and Haus Laboratories, generating a respective $1.1M and $923.7k Earned Media Value (EMV) of the brands' net $184.6M and $43.7M across 23 and 24 posts in H1 2021.
The E-Girl: Maddy Harms
Social media continues to make space for a proliferation of unique aesthetic communities, from glam to goth and everything in between. One distinctly Gen Z style that has emerged over the past few years is the E-Girl, characterized by piercings, chokers, colorful hair, and—you guessed it—bold makeup. An avid proponent of the trend, neon-haired Maddy (@maddys.makeup on Instagram) enchants her followers with dreamy cut-creases, often decorated with rhinestones and stickers. Given Maddy's penchant for vibrant eye looks, it's no surprise she's particularly fond of influencer-beloved eye palette brand Anastasia Beverly Hills: the content creator powered $1.6M of the brand's $250.2M EMV total in H1 across an impressive 86 looks.
The Cosplayer: Keondra Kelly
With 1M followers on TikTok, Keondra (@keondra.k) is a bonafide internet sensation—that is, if you're part of the right subculture. The Gen Z influencer's claim to fame is cosplay, or transforming herself into characters from popular anime series with DIY costumes and makeup. While she stans a wide variety of mass and prestige cosmetics companies, in H1, she reserved the most praise for affordable, TikTok-favorite brands NYX Professional Makeup and E.L.F. Over the six-month period, Keondra authored a significant 59 posts about NYX and 46 posts about E.L.F., contributing a respective $680.6k and $578.1k EMV to the two brands' $175.3M and $126.5M hauls.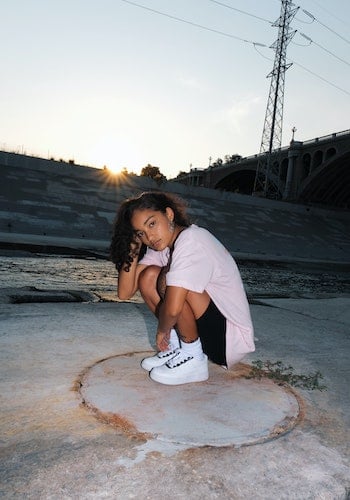 The Gamer: Frederic Chen
If there's one industry that Gen Z is even more excited about than beauty, it's gaming—and, increasingly, influencers are straddling both online worlds. Take YouTuber Frederic Chen: when he's not showing off his contouring and cut-crease skills, Frederic livestreams his adventures in Minecraft, Among Us, and other popular video games. (Just in case you were wondering if any content is too niche for Gen Z, the influencer also creates game-inspired art.) But when it comes to supporting his favorite makeup brands, Frederic doesn't play around: the beauty enthusiast ranked among Milk Makeup's top 10 EMV-driving influencers in H1 with $1.1M via 42 posts, helping the brand close the half with $101.9M.
The Tutorialist: Olivia Hernandez
More so than previous generations, Gen Z deeply values social justice, and makeup expert Olivia (@olivia__makeup on Instagram) is no exception. In addition to sharing tutorials for her signature winged eyeliner looks, the Gen Z influencer uses her platform to promote racial justice, body positivity, and LGBTQ+ rights: to celebrate Pride month in June, Olivia created an entire series of cut-creases replicating LGBTQ+ flags. In line with her values, the Gen Z influencer is an avid fan of accessible and inclusivity-minded makeup brand ColourPop, with her 25 posts accounting for $425.8k of the brand's $293.7M EMV H1 2021 total.
As the online beauty space continues to evolve, the next generation of makeup influencers will remain the engine behind emerging trends, and play a key role in shaping the future of the industry. By keeping an eye on rising Gen Z content creators, brands can ensure they're catering to the interests of these valuable voices, and don't get left out of new conversations.
Ready to level up your TikTok marketing strategy? Download our TikTok Marketing Playbook to make a splash on Gen Z's favorite platform. Don't forget to take advantage of Tribe Dynamics' TikTok tracking capabilities, and TikTok-inclusive competitive data.