In Episode 19 of Earned, Conor sits down with a true industry titan: Scott Sassa. Scott's previous roles include President of Turner Entertainment, CEO of Marvel, President of NBC Entertainment, and CEO of Friendster—to name a few. But five years ago, Scott switched gears from entertainment to beauty, and currently serves as Chairman of Milk Makeup—an influencer-favorite brand that powered $325.4M in Earned Media Value (EMV) in 2020 as one of the top 15 beauty brands.
Conor and Scott start the episode by discussing what brands should expect the consumer landscape to look like once the majority of the population is vaccinated and we achieve herd immunity—something Scott warns will still look very different from the pre-COVID world. We take a step back to dive into Scott's background and learn what initially drew him to the entertainment industry (an unexpected story that involves rescuing an inebriated football fan at a college game day). Scott shares how he worked his way up from a low-level job in the mailroom to running his own cable network for Turner Entertainment at just 25 years old. We also hear about his experience skyrocketing NBC out of decline when he took over the entertainment division, where he greenlit popular TV shows including The West Wing, Law & Order: SVU, and Freaks and Geeks.
We then discuss Scott's first pivot from the entertainment industry—into tech, when he took over as CEO of social networking site Friendster, before moving on to the beauty industry with Milk Makeup. We learn why he decided to join the brand's team, and the learnings he brought from his previous career experiences. Conor and Scott discuss how the path to success for brands has majorly shifted in this digital world compared to the pre-internet era, and Scott reveals the main reasons he believes Milk Makeup has seen notable success. The pair also dives into the role of influencers, and Scott shares how his time at Friendster showed him the importance of trusted referrals. We end the episode by learning why Scott and the Milk Makeup team chose to take the organic route with influencers—and focus on building deep and genuine relationships.
We've included a couple discussion highlights from the episode below, but be sure to check out the full video above, listen to the podcast below, or tune in on Spotify, Apple Podcasts, or Google Podcasts!
The following interview has been lightly edited for concision.
"We Didn't Build Product Based on Marketing Stats": The Keys to Milk Makeup's Success, According to Scott
Conor: So [Milk Makeup] has been super successful over the last five years. In general, your trajectory has been off-the-charts. Were there any lessons from your previous career that you brought to Milk? Because this is a totally new industry, and the first time you've really been at a brand that's focused solely around consumer products. What did you draw with you that's helped to make the brand successful?
Scott: When I was at Marvel, I ran a trading card company, I ran a sticker company, Marvel had a toy company. So I learned that inventory is a cruel mistress. It's a tough business, right? So I knew the fundamentals of it and, and [Mazdack Rassi], who started Milk Makeup was a really good friend of mine. And I was at a point in my life where Rassi asked me to help him and I had the ability to do it. So I said, okay, I'll help you raise money. And I got into it and I learned about makeup and the best thing that happened to me, and how I met you, is for many years I sat next to Dianna Ruth, who did product. I absorbed so much from being with her and learning about product, so that was really important. But the big thing I learned is that the new marketing is two things. It's influencers, or digital, and the other thing [is] storytelling. And I kind of knew about storytelling, but when you're 50 years old, your ability to think about what people 18 to 49 like, you can say you understand, but you don't because you have a different life experience. So this was a good way to use the storytelling in an interesting way.
The thing about Milk Makeup is, I think everybody did it for pure reasons. Nobody was doing it just to make money. Rassi had this brand at Milk that had a great community around it, and he really wanted to do something that served that community. Dianna loved making products and understood products. And Janet Gurwitch, who was very helpful early on with me, said something to me: in makeup, it's not one thing you do right—it's a million things you do every day. This is a product that people are buying, putting it on at home in their bathrooms, putting it on their face. It's a very intimate relationship, and everything's got to be right about it. There are hundreds of red lipsticks. If your red lipstick doesn't have the right feel in hand, the right brand when you show it, the right lay down, the right smell, the right texture, all these things go into it. And so, I think it was good that we had this community and we had somebody like Dianna. And then the third thing I'd say is that we had Sephora, who really got it and got the brand. So we started off in a nice way with Sephora and Urban Outfitters, and Sephora ended up working out really well and we raised money.
I think the real key thing to Milk Makeup is we did a lot of stupid things that turned out to be stupid, and we did a lot of stupid things that turned out to be genius. And you can't tell what's going to be what. I was showing the original [product] line to somebody and the three or four products that every editor, everybody in our company that knew about beauty, said were going to be great, whiffed. Cooling Water, which was on the bottom row, the lowest shelf, on its own, with no promotion, became our number one product. And so, what I wanted to make sure we did was that we didn't lose the ability to take risks.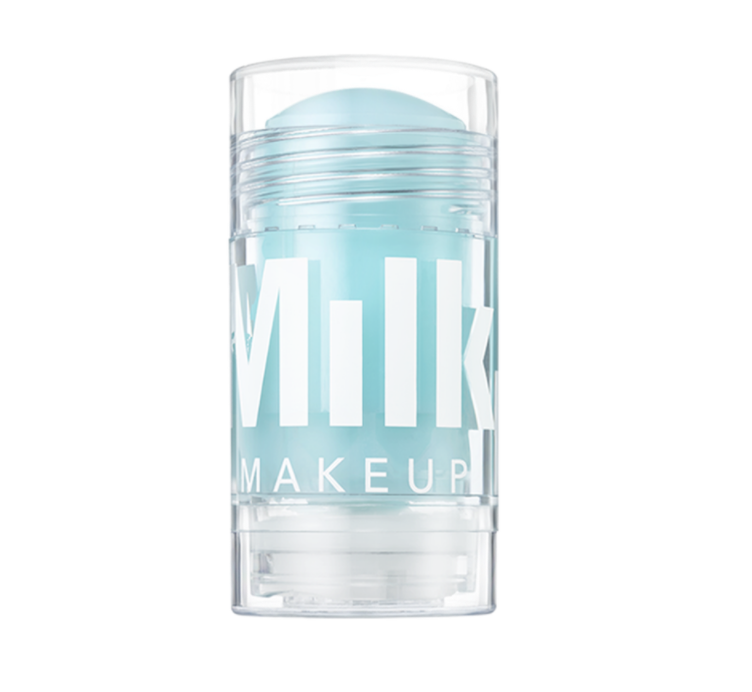 And really, what I did in entertainment was, you took people who were a little crazy, super creative, and you tried to make a commercial version of what they did without screwing up who they were. And that's kind of what beauty is. So I saw it as my role to make sure that for Dianna and Rassi, their craziness was sort of mitigated, but not stifled. And then what happened was, I actually liked the business and we started getting more and more successful. So I guess I'm kind of a beauty person now.
But I would say Milk Makeup's biggest success is that we knew who our community was, and we didn't build product based upon marketing stats. Dianna's really fond of saying, "I built products that people wanted," and there are brands that were launched by big companies where you know somebody in marketing was like, Millennials like these three colors, and we need to have this and that. But artificial intelligence and algorithms regress you to the middle. You won't fail, but you won't wildly succeed. You'll be in the middle of, metaphorically, the Peloton and the Tour de France, and you're not going to pass anybody, you're just going to be in the middle.
Digital "Rewards Greatness, but Punishes Mediocrity": How Products Succeed in Today's Digital Era
Conor: Something I talk a lot about is that the internet amplifies whatever you're going to do. So if it's really great, it's going to amplify it in that direction. If it's really shitty, people are going to figure it out really quickly. And that hasn't always been the case when it comes to products, right? In the past, if you had a really good distribution and you had a lot of money, you could buy all of Thursday night on NBC and generate a lot of sales with a fairly mediocre product. But now that's not necessarily the case.
Scott: In the past, what's called pre-internet, you would think, is it useful? Does it solve a problem? Does it have utility? You're not going to buy a product that you don't know you have a problem for, right? Then the second thing was usability. Does this shirt fit nice, does the car drive, is the website good? And then in the old days, as you point out, you produce a bunch of ads, there's no ratings, no reviews, and you just force feed the thing, and it shows up in the center aisle at the end cap of your supermarket and it's a hit, right?
Well, today it's got to [be] problem-solving, it's got to be useful, it has to have good usability, but now, it has to have this new thing—desirability. Because with ratings, reviews, ingredients, that transparency, you can't produce bad products. What digital does today is it rewards greatness, but it punishes mediocrity. Bad is gone. You've got to create that demand where you'll crawl through glass to get something, because there's too many options. And we were talking about Steve Jobs. Everybody knew about the Steve Jobs movie, but people didn't go, because you didn't give people a reason to go. Yet they waited in line to buy iPhones and all that stuff. So you've got to figure out that desirability portion of it. That's super important. And that's what the Milk brand did. The industrial design, the virtual merchandising with the gondolas that were different, it created this kind of difference where we stood out enough that people were interested.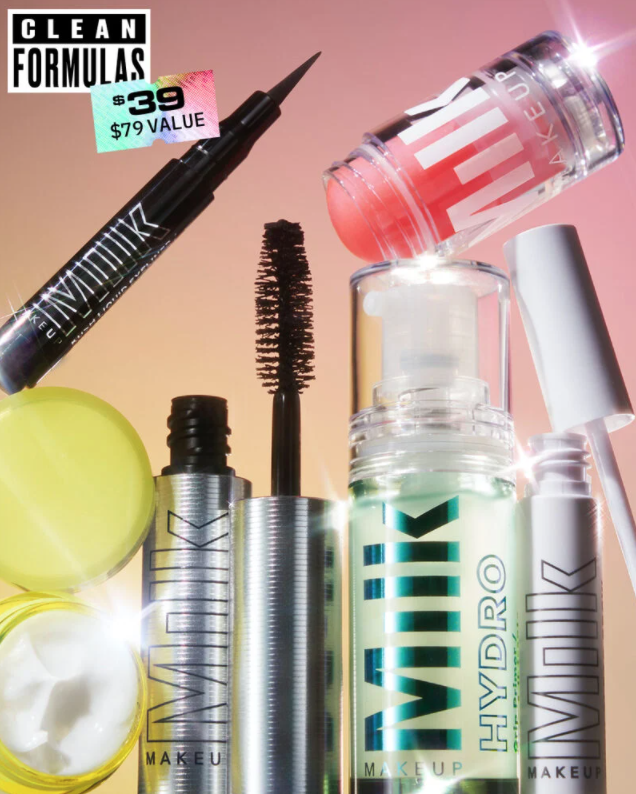 Why Milk Makeup Took the Organic Path With Influencers
Conor: Talk to me a little bit about that organic versus paid argument. There are a lot of brands that think that the only way they can win is if they're paying influencers. But I think [Milk Makeup is] bucking that trend. Why did you guys decide [organic] was the path to take?
Scott: Well, we decided that was the path through either naivete, ignorance, or hubris, or a combination of those three things. And when I say this next thing, it's going to borderline on hubris, and I don't mean it to sound that way. But there are certain brands that influencers don't want to be associated with, or really don't care to be associated with. And we were fortunate at Milk Makeup that we had this patina around us from Milk Studios, the kind of people that were around it, and that allowed us to [build organic relationships with influencers]. It's really hard to wade into the pool and pay these people, but not pay these people, you know? Because people talk, so you kind of have to do one or the other.
We are fortunate that today people seem to be interested in the brand at large, what we do, and what our values are, because we do stand for values. This is not a brand that's just about making money. We've been very big on LGBTQ issues. We've never sexualized any of the models. We had a transgender person on our first gondola before Caitlyn Jenner [came out], and when they put this person on there, it wasn't a debate. It was like, oh, that person has brown hair, that looks good. Let's put them on it. So it was a really organic set of values that I think resonated with people. We feel lucky that we're in that situation.
You have to have a good brand, a good strategy, a good way of approaching [influencers]. It's like with big actors. You don't go up to a big actor and say, I'm going to pay this money and you should take the job. They don't care. Everybody's offered them $20 million. You have to know how to romance them into doing it. And if you're the last person that shows up, they're really not interested in you. You said early on to our team that we need to build these relationships, and build them up over time. I'm glad that you said that early on, because we focused on sort of mid-level and smaller people that ended up growing, and also creating micro-initiatives around people around Milk, baby influencers, makeup artists.
And if you're [asking an influencer to post content about you], what are you doing for the influencer? Before COVID, we would do these workshops where we would help people learn how to shoot content, and Dianna would come out and talk about how you start your own brand and product development. It's a two-way street, you know? It's about having a real, deep relationship, where you're not this carpetbagger that shows up. No brand is cool enough to stand out amongst other brands [and make influencers say], I'm going to promote you because it's such a great brand. No, it's a relationship. You've got to have those great relationships.
--
You can watch the entire interview here, or listen to the full episode on Spotify, Apple Podcasts, or Google Podcasts to catch up on our other 18 episodes, featuring leaders from brands like ColourPop, INH Hair, Tula, Sweaty Betty, and Huda Beauty.