In the third episode of Tribe Dynamics' new influencer marketing podcast, Conor sits down with Evelyn Wang, CMO of cult-favorite masstige cosmetics brand Milani, known for holy-grail products like the Luminoso Baked Blush and Conceal + Perfect 2-in-1 Foundation. The indie beauty brand has demonstrated an impressive—and rapidly growing—trajectory in Earned Media Value (EMV) in recent years, most notably since Evelyn joined the team in 2018: from March 2019 to March 2020, Milani accrued $200.5M EMV—a 37% year-over-year growth.
Evelyn made an unexpected pivot into the beauty industry: born in Taiwan and raised in Vancouver, Evelyn went to college in Toronto, first earning a degree in Psychoanalytic Thought. She then made her way to LA for business school at USC, with hopes of breaking into the entertainment industry. But after internships at both Fox and L'Oréal Paris, Evelyn realized that when working in beauty, she was more intimately involved in the initial conceptualization of the product—and the entire process thereafter—than she had been in entertainment.
Evelyn then spent 10 years on the East Coast working at several large beauty corporations including Estée Lauder (where she started in sales), Johnson & Johnson, and back to L'Oréal Paris. She moved back to California to become SVP of Marketing at the privately owned Wet n Wild (where she won WWD/Beauty Inc.'s prestigious Brand Builder of the Year award in 2016), before taking on the coveted role of CMO at Milani in 2018.
In this episode, Evelyn unpacks both the challenges, and liberties, that came with transitioning from huge publicly traded corporations to smaller, independent companies. She dives into her focus on establishing a consistent and synchronous brand story for Milani, from the product packaging to the brand's social media presence. Conor and Evelyn also discuss the "superpower" of a tight feedback loop between consumer feedback and product development.
Evelyn reveals her core marketing philosophies, including the importance of a compelling story and the necessity of details, before sharing her thoughts on the influencer marketing space, and unveiling Milani's personalized approach to working with content creators.
We've included a few discussion highlights from the episode below, but be sure to check out the full video above, listen to the podcast below, or tune in on Spotify, Apple Podcasts, or Google Podcasts!
The following interview has been lightly edited for concision.
From Content to Crowdsourcing: The Importance of Consumer Feedback in Milani's Product Development
Conor: When we were talking with ColourPop [for Episode 1], one of their superpowers is this integrated manufacturing and the ability to have a really tight feedback loop between social, digital, and product. So, they release something in the market, they get immediate feedback on it through reviews and tutorials, and then they take that and run with it, whether it's creating a new product or adjusting that product. How do you guys think about that? How do you think about connecting product and marketing in a way that's really synergistic?
Evelyn: I think that is the superpower of how brands are succeeding today. If you can loop together product and content, and also all of the feedback that you're getting in real time from your consumers, you have something very powerful. With Milani, we don't own our own manufacturing, but we're still engaging in the same process. And something that I really believe is that the marketing starts with the product, right? It has to have embedded storytelling. So the product, from the way it's named, from the way it looks visually, is so important. Something that my team spends a lot of time on is, visually, how does this product read? Even without a word, does it tell a story and can you tell the positioning?
So, that's something that we're doing from the beginning, from how we design the product. When we launch a product onto social, the entire [Milani] team is reading every single comment. Part of why Milani's engagement is so high is that the entire Milani team is on our social, replying to all the comments. And if someone's like—this of course never happens—but let's say a product was hard to dispense [from the bottle] or something, we're immediately like, "Okay, how can we update usage directions, or how can we provide more education?" We see what the comments are and we're immediately adjusting content as soon as possible to address consumer feedback.
And then we get a lot of future ideas, and we actually deliberately use our social media as a form of crowdsourcing for new product ideas. We'll ask on IG stories and on Twitter, "What do you want to see us launch? What else is missing?" We have also started using other types of formal crowdsourcing agencies and platforms to ask questions, because we want to deliver product that has built-in consumer demand. That's really a huge part of our model.
Evelyn's No. 1 Marketing Philosophy: "We're in the Business of Details"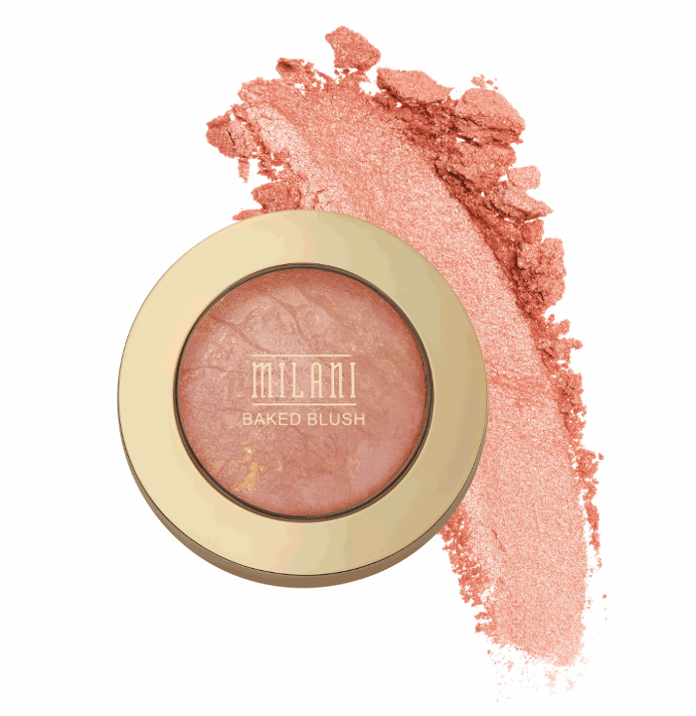 Conor: Do you have any central marketing philosophies that you subscribe to?
Evelyn: I think that beauty marketing is kind of its own beast. But even then, it always starts with the consumer. What does she/he want? I think that, no matter how much data we have, no matter what we're slicing, the most important thing from the beginning is a compelling story. I go back to storytelling because as a marketer, you're a storyteller—what story are you telling? A lot of times, the product itself isn't necessarily that different. What you're actually selling is details.
A blush is a blush is a blush—except for a Milani blush, of course, which is superior—but what is it about this one blush that separates it? It's really the details and the story that you've wrapped around it. So, obviously you have to be strategic. You have to know where you're going, and have a path for that, but then you've got to be able to zoom back. And actually, yes, the [product's] Pantone color is going to be a strategic conversation, because we're in the business of details.
Conor: One of the concepts I've connected with is "start with why." Why did you create this? What was the purpose behind this? What was the motivation from a consumer perspective? And then, if you're telling that story, the product kind of sells itself.
Evelyn: It absolutely starts there. It starts with the big "why," but then once you've nailed that, that's when the details become important. You can't have one without the other. I've seen people nail the big "why" and then fail on the details. And in beauty, in my opinion, you can't do that, because that's what [the consumer] sees at the end of the day. You may have had this great strategy, you understood the white space, you calculated how much incremental profit, blah, blah, blah. But the shopper doesn't see that. They see, at the end of the day, what's this product that you're delivering, and it ladders up to all of that stuff. Ultimately, to have a successful business, you have to have a very clear direction of the "why," but if you don't have the details, it's not going to work.
Let's Get Personal: Milani's Approach to Influencer Marketing
Conor: How do you think about the influencer marketing space, and how do you feel like it's changed over time?
Evelyn: I feel like influencer marketing is like the oldest thing in the book, right? I think that all marketing has actually always been influencer marketing. It's just that we never necessarily had this label. Back in the day, when you had a media plan, maybe you had a more conventional approach—what print books you're going to buy, what TV shows you're going to be on. And you were thinking about, what's the reach? What's the audience? How many eyeballs am I going to get from this? I think it's really the same thing with influencer marketing.
You have different influencers, and you really have to think of them as content creators who have their own channels, and their channels reach different people. They have different audiences. You're going to have different influencers speak to different parts of who you're trying to reach. So when you take it all back down to the brass tacks, that's kind of how I think about it.
The difference is, it's a lot more manual. I think the best influencer marketing is [personal]. Your team and yourself have to have the relationship with the influencer. You want to keep the relationship on the brand. You read about how brands are experiencing influencer fraud, or types of issues that happen when you don't have an authentic connection to the influencer. So for Milani, [when] we are looking to work with people, whether it's organic or paid, we're still looking to see, is this someone who's a fan of Milani? Have they ever posted about Milani before, or is this completely out of the blue?
So, they have to first be a genuine fan of Milani, because people are online all the time. They know when something is false. They know when it doesn't feel organic or authentic. So that's the number one thing, and then it goes from there. It's thinking about influencers in a way that you're reaching people that align with your brand, align with what you're trying to message. Again, I think it's really not far from what marketing has always been about.
--
You can watch the entire interview here, or listen to the full episode on Spotify, Apple Podcasts, or Google Podcasts. Didn't catch Earned's first two episodes? Check out our interviews with Ashton Wall, ColourPop's Director of Performance Marketing, and Jordynn Wynn, co-founder of hair extensions brand Insert Name Here. And look out for Episode 4, featuring Mehdi Mehdi, CDO of Selena Gomez's much-hyped beauty brand Rare Beauty.