Whether you can't stand running or you're an endorphin addict, it's hard to deny that the sport is picking up speed. Like cycling, running offers a pandemic-safe alternative to crowded gyms, as well as an opportunity to break the monotony of work-from-home life by getting outside. With more and more people recognizing the activity's health benefits—not to mention the appeal of a runner's high—brands that specialize in running shoes have been cashing in on the sport's momentum via savvy influencer marketing. Let's take a look at three running brands that are rapidly growing their social media coverage, and the influencers, trends, and strategies propelling them forward.
Hoka ONE ONE Races Ahead With #TimeToFly Campaign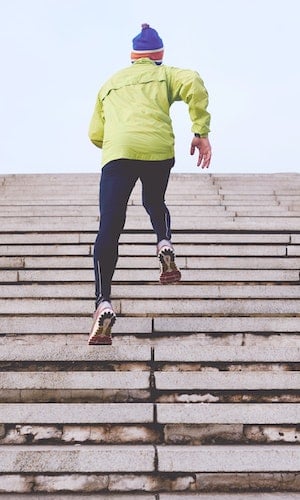 Known for its sneakers' sleek silhouettes and cushioned soles, Hoka ONE ONE speaks to serious runners who care about comfort. After existing as a relatively niche name, the French brand exploded on social media this year, with its $11.2M Earned Media Value (EMV) total from January to July marking an 110% year-over-year surge. This leap stemmed from an impressive expansion of the running brand's influencer community, which effectively doubled in size YoY to 1.3k content creators.
Throughout 2021, Hoka ONE ONE partners like multi-sport athlete and podcaster Latoya Snell (@iamlshauntay on Instagram) consistently featured their favorite kicks and new releases in training content as part of the brand's ongoing #TimeToFly campaign. Notably, #TimeToFly also saw broader adoption among a larger cohort comprising both pro runners and lifestyle bloggers: while ultramarathon legend Catra Corbett (@dirtdiva333) organically included the tag in posts chronicling her trail-running adventures and achievements, fashionista Jenn Im (@imjennim) shared sponsored outfit content promoting the June launch of the new Clifton 8 shoe. Altogether, 94 influencers used #TimeToFly from January to July, helping it accrue $1.8M EMV as Hoka ONE ONE's No. 1 hashtag.
On Running Enlists Athletes to Hype CloudTecⓇ Technology
Founded by duathlon champion Olivier Bernhard, the Swiss running brand's ultra-lightweight shoes have inspired a cult following. This year, On Running saw particularly sizable gains on social media: while the brand's influencer community remained relatively tight-knit from January to July at just 694 content creators, this figure represented a 124% year-over-year surge, corresponding with On Running's 86% YoY growth in overall EMV ($7.1M).
On Running's 2021 influencer marketing strategy has centered around activating professional athletes, like Olympic track runner Joe Klecker (@joe_klecker on Instagram), to promote its sneakers' signature CloudTecⓇ technology in posts tagged #RunOnClouds. From January to July, Klecker mentioned On Running in 39 pieces of content highlighting training sessions and races, 25 of which included the hashtag. In all, Klecker ranked among the brand's top 10 year-to-date earners with $156.4k EMV, while #RunOnClouds collected $291.7k via 34 influencers.
Apart from this coordinated campaign, On Running won ample organic shout-outs from fitness bloggers: for example, personal trainer Don Saladino (@donsaladino) sported the brand's sneakers in an impressive 101 posts showcasing workout routines and challenges, generating $463.5k EMV—more than any other advocate in 2021.

Allbirds Assists Adidas With Sustainability Efforts
The trendy, sustainable footwear brand—which recently filed for an IPO—enjoyed impactful online conversation during the first seven months of 2021, with its $5.7M EMV marking a 56% year-over-year growth, momentum fueled largely by a 52% increase in influencer potency ($7.1k per content creator). In May, the brand made waves by teaming up with athletic apparel giant Adidas (@adidas on Instagram) on the Futurecraft.Footprint, a running shoe created with minimal carbon emissions. The eco-conscious collaboration saw impactful promotion from Adidas' owned channels, as well as from Adidas partners such as Gen Z actor Finn Wolfhard (@finnwolfhardofficial), with the associated #ImpossibleIsNothing driving $586.1k EMV as Allbirds' No. 1 hashtag.
While much top-performing content about the brand surrounded this buzzy release, Allbirds also saw a steady stream of activity from prominent lifestyle influencers like Chris Lin and Brock Williams (@yummertime). From January to July, the blogging duo touted various Allbirds shoes in 14 fitness and fashion posts worth $200.1k EMV, a portion of which included affiliate links.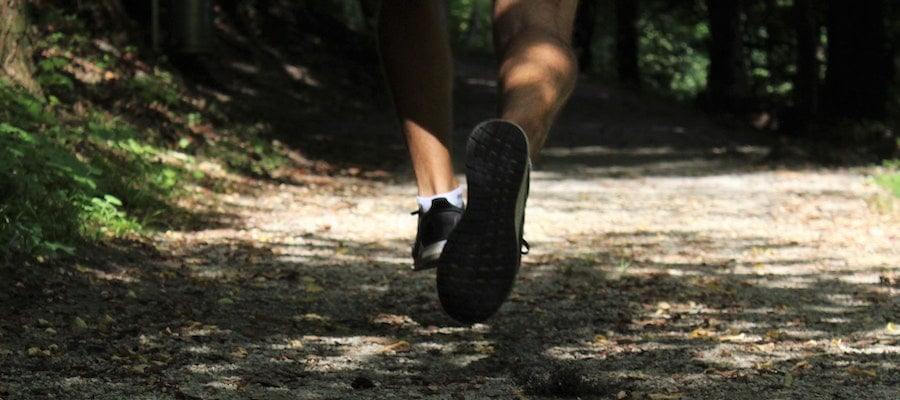 As the summer heat lets up, enthusiasm for running is poised to reach new heights this fall. Look for content creators to continue championing the running brands that help them hit their personal bests—and for these brands to return the favor.
Want to learn more about how leading brands are using innovative marketing strategies to edge out the competition? Register for our Earned Summit 3.0, a free, one-day virtual conference featuring live talks and panel discussions from executives at best-in-class beauty, fashion, fitness, and health brands.