When gyms across the country closed their doors in March 2020, fitness fiends had no choice but to adapt. Many consumers and influencers turned to technology like Peloton or Zoom to participate in virtual instructor-led workouts, with some going as far as to create their own home gym equipment out of wood and concrete.
As outdoor activity quickly became one of the safest options for maintaining fitness, cycling exploded in popularity over the last year. Capitalizing on this enthusiasm, many standout cycling brands achieved tremendous Earned Media Value (EMV) growth. Specialized, for example, collected $8.5M EMV in 2020, a 159% year-over-year increase.
With the Tour de France currently in full swing and the Tokyo Olympics on the horizon, we decided to take a look at the cycling brands currently winning 2021, and the impressive influencer marketing strategies and partnerships fueling their success.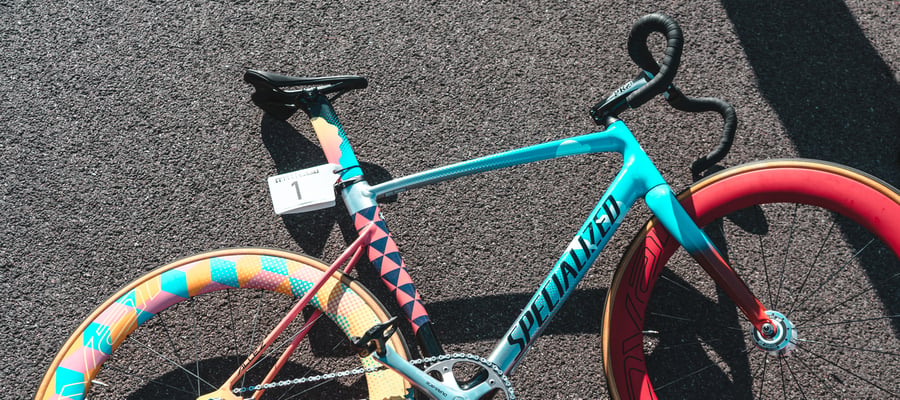 Specialized Bicycle Components Stumpjumps Competition
No surprises here—Specialized, an American cycling brand that has consistently been associated with radical innovation and premium products, including the iconic Stumpjumper mountain bike, expertly leaned into the cycling craze. From January to May 2021 Specialized delivered $3.4M EMV, smashing its record-breaking $2.1M EMV haul during the same period last year.
This momentum was due in large part to incredibly successful partnerships with high-profile athletes like BMX star Kriss Kyle (@krisskyle on Instagram) and professional road cyclist Alison Tetrick (@amtetrick), who collectively contributed $717.3k EMV from January to May 2021 via posts showcasing both mountain and road bikes. As the brand continues to take center stage at global sporting events this summer, we fully expect Specialized to continue its upward trajectory.
Canyon Races Ahead With Notable Influencer Additions
A maverick in the cycling industry, Canyon's unique direct-to-consumer business model has long been a key differentiator among its competitors, and a driver of the brand's growth. From January to May 2020 Canyon garnered a respectable $347.8k EMV, but a robust influencer marketing program propelled the brand to $1.9M EMV over the same time frame in 2021, a 446% year-over-year increase. The cycling brand expanded its roster of influencers by 17% YoY, adding notable athletes like professional cyclist Emily Batty (@emilybatty1 on Instagram). The Olympian made an immediate impact upon signing in January, inspiring a staggering $1.2M EMV via 82 posts within the first five months of her tenure as an official brand ambassador.

TREK Isn't Just Trucking Along—It's Zooming
Synonymous with the cutting edge, TREK caught our eye as a standout brand within the cycling space due to its impressive influencer marketing program. Since January, TREK has spun its way to a noteworthy $1.5M EMV, a notable gain from the $687.1k EMV it collected during the same period last year. Contributing to TREK's outstanding growth was the consistent activation of its influencer community, which swelled by 12% from January to May 2021, with the total number of posts about the brand increasing in parallel by 7%. Additionally, an organic partnership with actor and comedian Kevin Hart (@kevinhart4real on Instagram) produced a tremendous amount of buzz, driving $339.9k EMV via candid photos of Hart's fitness journey using a TREK bicycle.
High Expectations for the Cycling Industry in 2021
Over the last five months, few verticals have matched the record-setting growth achieved by the cycling industry. What started as a unique and seemingly isolated growth spurt during the pandemic has carried on into 2021 with astonishing fervor. As the world begins to open up, we'll continue to have a curious eye turned to cycling, which appears well-positioned to build upon its initial influencer marketing success.
To read more about how top fitness brands are leveraging social media, download our Influencer Marketing Playbook for Health, Fitness, and Wellness Brands.