If there's one thing that 2020 didn't upend about our beauty routines, it's that influencers—and consumers—didn't stop paying attention to the ingredients in the products they put on their faces. With the growing importance of wellness and self-care rituals in our home-bound lives, the search for good-for-you brands has only surged (not to mention that skincare was one of the few verticals that saw growth in Earned Media Value last year). Interest in cool, clean beauty brands with a focus on skin and a splash of SPF has increased, too: after all, it only makes sense that the quality of your makeup matches the quality of your skincare, right? Below, we've rounded up three rising, skincare-savvy clean beauty brands to watch: not only are they free of unhealthy chemicals, they've got shelfie-worthy packaging and admirable mission statements to boot.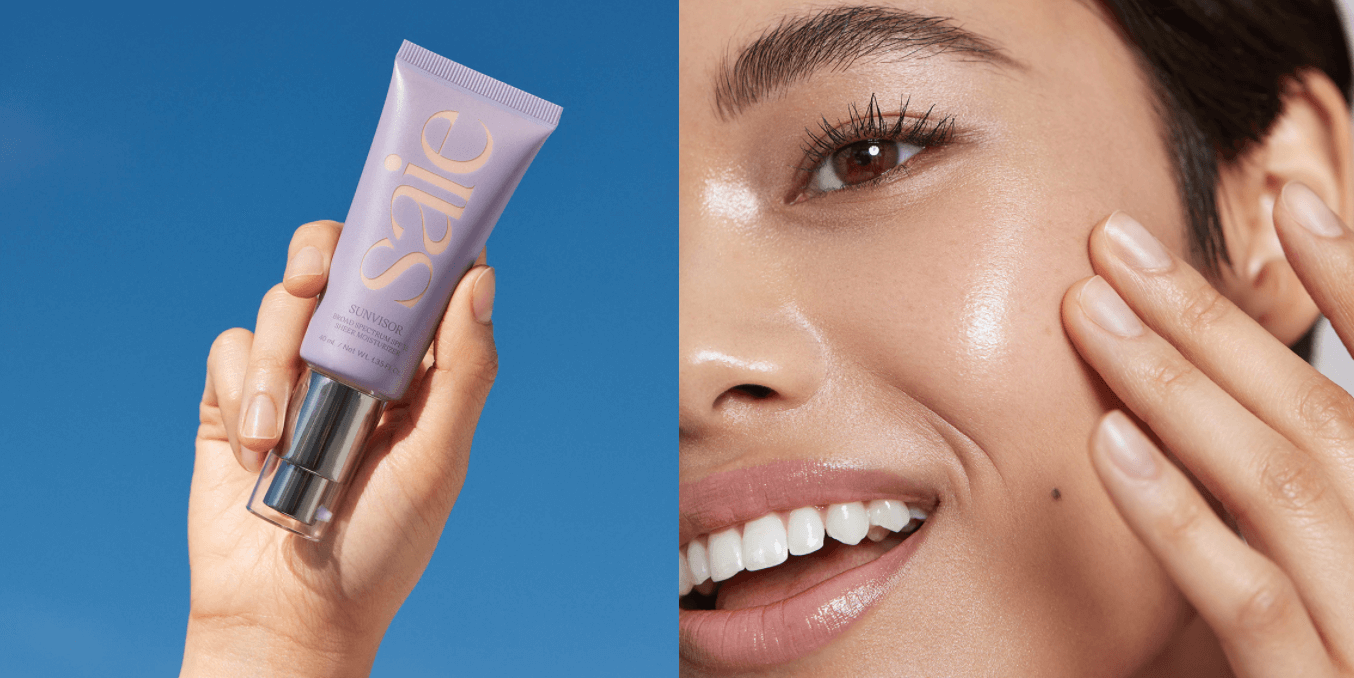 Saie Makes Clean Beauty, Cool Beauty
This clean beauty brand launched in November 2019 with just four products: mascara, tinted lip balm, eyelash curler, and brow gel, and has since expanded to include dewy products like the Glowy Super Gel highlighter and Sunvisor, an all-in-one serum, oil, moisturizer, and sunscreen. Saie (pronounced "say") also made its debut with a clear mission in mind: its founders knew and loved the ubiquity of sleek, clean skincare, but couldn't find the same combination of great ingredients and chic packaging in makeup. Thus Saie, with its glass-and-periwinkle aesthetic, was born. The sustainable beauty brand's mantra is, "It's about progress, not perfection," and this guiding principle shines through in both its production and influencer marketing practices: Saie plans to go plastic-free by 2021, and BIPOC individuals make up 50% of its influencer base for product seeding. It's no surprise that content creators love the brand: blogger and actress Courtney Halverson (@prettylittlefawn) included the Slip Tint Broad Spectrum SPF 35 Tinted Moisturizer in her five-minute beauty routine on Instagram, while the brand's top product, Mascara 101, drove $249.6k EMV from 23 creators in Q4 2020. Saie also boasted a 133% boost in EMV between the first and second halves of 2020, for a yearly total of $6.3M EMV.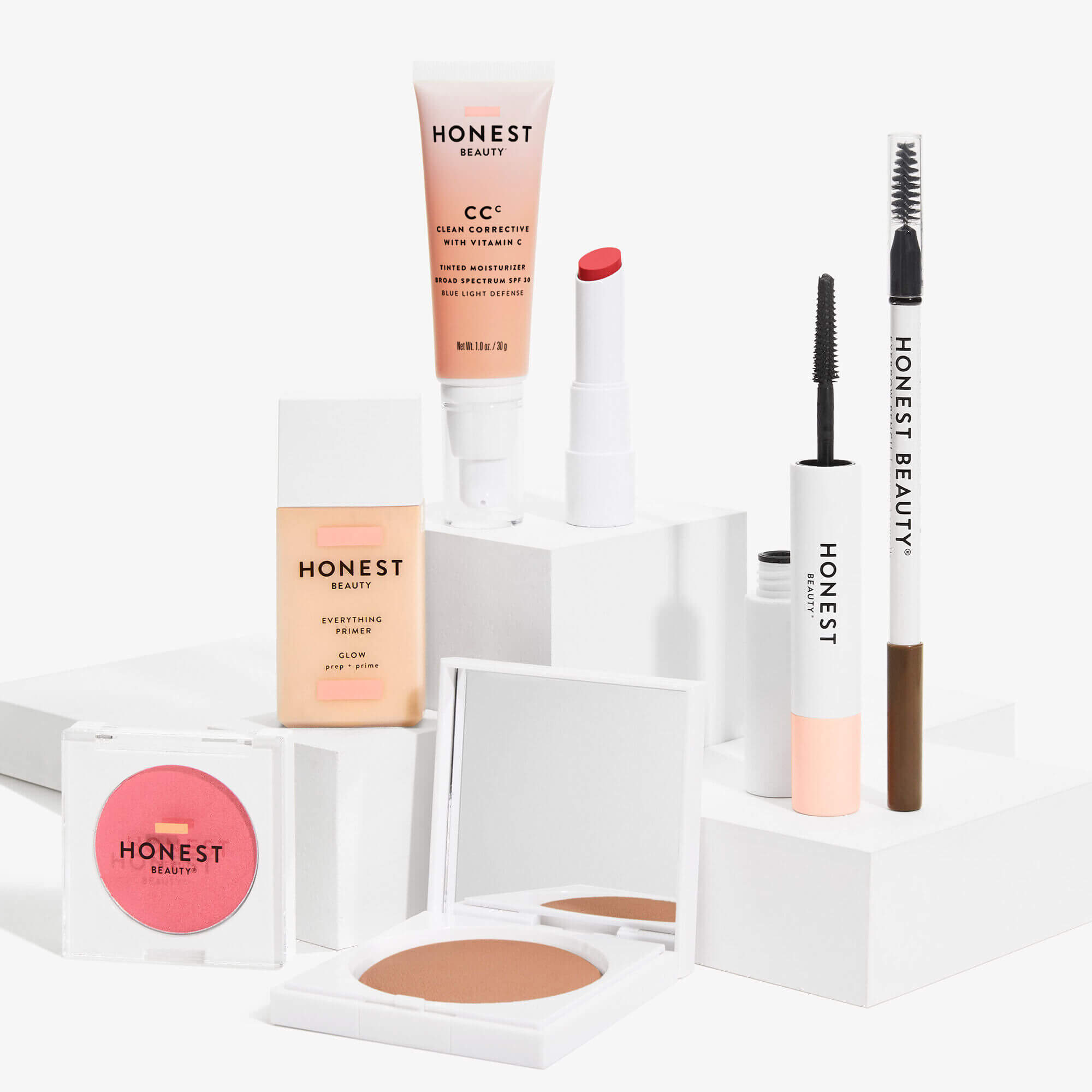 Honest Beauty Puts Skincare First
Jessica Alba's clean beauty brand is only trending up: while nine of 2020's top 10 beauty brands experienced YoY decreases in EMV, Honest Beauty saw an enviable 30% increase with a total of $14.5M EMV. The brand's pigmented makeup products, like the Crème Blush, continued to star in influencers' daily routines, but Honest Beauty received an extra helping of love for its skincare products, too: the Hydrogel Cream ranked as the brand's No. 3 product in Q4 with $110.6k EMV, with makeup artist Matt Lars (@matt_lars on Instagram) deeming it one of the staples that keep his skin "clean glowy and youthful." In true quarantine fashion, skincare was also the focus of #HonestPartner Valeria Lipotvetsky's "Get Unready With Me" Instagram video collab with Alba herself, in which the pair chatted about their stay-at-home experiences while applying Honest Beauty products from the comfort of their own vanities. And speaking of the pandemic, Honest Beauty stepped up its giving game in 2020: last March, the Honest Company pledged that, in addition to diapers and wipes, it would donate 20,000 personal care products to numerous family resource centers, homeless shelters, and health clinics.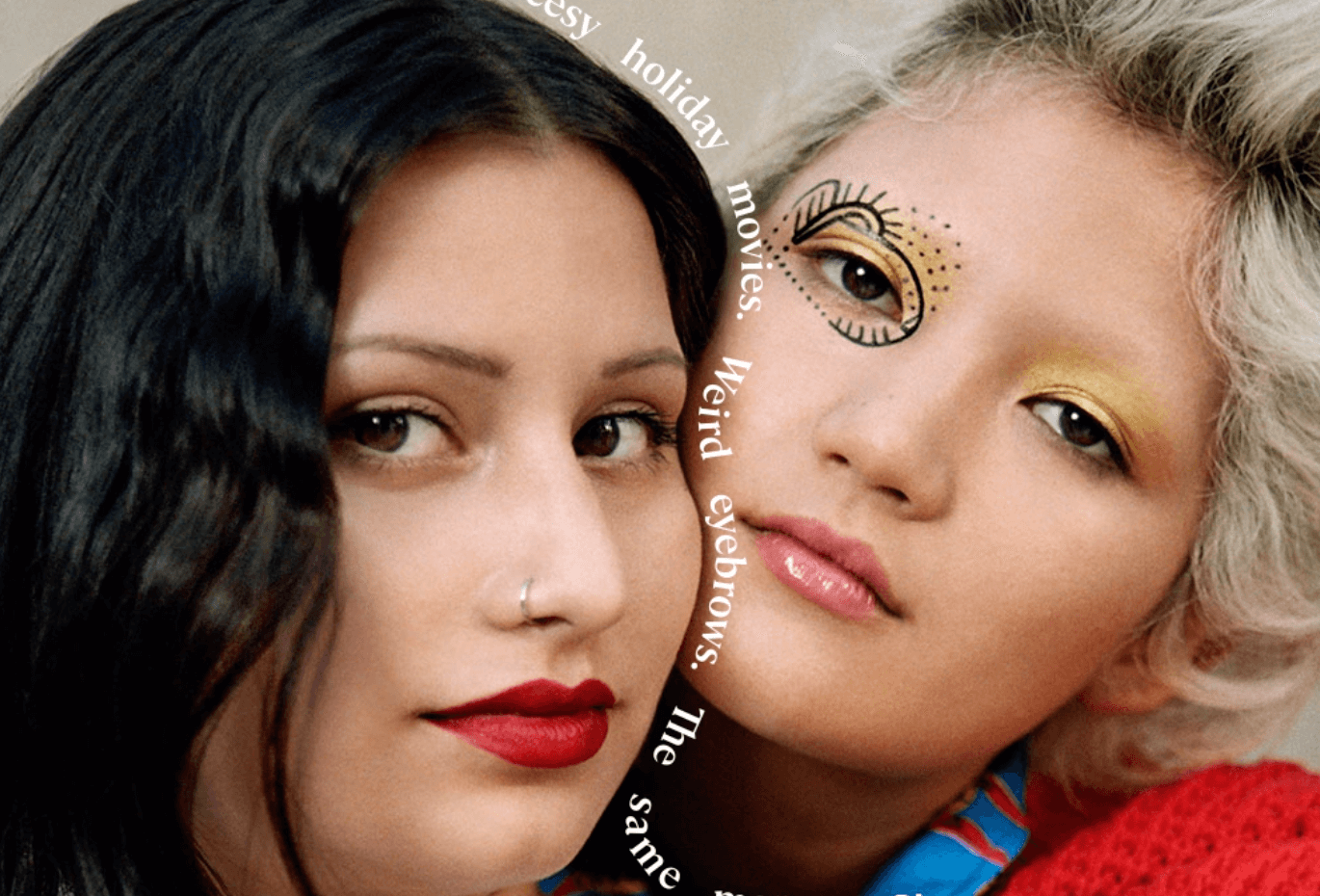 ILIA Emphasizes Human Connections With 'Between Us'
ILIA, launched in 2011, is your go-to for multi-use makeup: there's an entire section of its website dedicated to products that accomplish more than a single task, like the Multi Stick for blushing cheeks and tinting lips, and the award-winning Liquid Light Serum Highlighter, which you can mix with a foundation or apply directly to your face. Several of the clean beauty brand's complexion products, like the Super Serum Skin Tint SPF 40, provide suncare benefits, too. ILIA wants its recyclable and sustainably packaged products to help "your skin look alive and feel alive," and fans of the brand seem to agree: ILIA closed 2020 with $39.7M EMV, a standout 230% YoY increase. The Super Serum Skin Tint, a particular favorite among influencers, was mentioned in numerous Sephora hauls and no-fuss makeup routines, with beauty blogger Hailey Sani including it in her "BEST MAKEUP/SKINCARE OF 2020!" YouTube roundup. Finally, in a year where we were craving any—and all—of the connection with family and friends we could get, ILIA put strong female relationships at the forefront of its messaging with its #ItsBetweenUs Q4 brand campaign, featuring six "everyday" mother-daughter and best friend duos in promotional shoots.
Cosmetics brands with a skincare focus are having a moment—that's turning into a movement. For a rundown of how beauty and skincare brands performed at large in January, download our latest data-packed Tribe Top 10.