Enthusiasm for the home-decor and improvement industry is on the rise! Many consumers are looking to upgrade their homes and discover gadgets that will boost their quality of life. This search is only getting easier, with more brands embracing e-commerce and platforms like Instagram enabling all users to tag products from brands. Even so, mobilizing your brand's creators and strengthening your influencer marketing strategy is no small feat.
A few home brands experienced exponential growth in their Earned Media Value (EMV) over the last year, taking advantage of increased demand for pristine Zoom backgrounds. We've created a new report to help you apply effective influencer marketing strategies that will bolster your brand's reputation and drive sales.
Here's a preview of the influencer marketing strategies that top-performing brands like Amazon Home, Cozy Earth, and Loloi Rugs used to spark momentum and get ahead of the competition. For a more extensive breakdown of influencer marketing tactics used to succeed in the home industry, download our Guide to Influencer Marketing for Home Brands.
Amazon Home Solidifies Position as Industry Leader
Amazon Home has quickly risen to the top of the home and garden industry, in part due to Amazon's brand recognition and convenient shipping practices. Between March 2021 and February 2022, Amazon Home generated $102.1M EMV in the U.S., a 114% year-over-year growth. Notably, in the same period, Amazon Home's EMV per creator average was $22.4k, which marked a 90% YoY jump in potency. These gains were sparked by the brand's ability to build enthusiasm for its products, evidenced by a team of content creators who posted about the brand 32.2k times in all.
Through Amazon Home's structured influencer program, content creators are able to create a virtual storefront. Amazon Home can then drive consumers to these storefronts, potentially boosting creators' follower counts. Amazon Home also encourages creators to use affiliate links or discount codes in their posts, allowing content creators to earn fixed income on qualifying purchases made using the link.
Want a more in-depth breakdown of how Amazon Home dominated the industry? Check out our Guide to Influencer Marketing for Home Brands.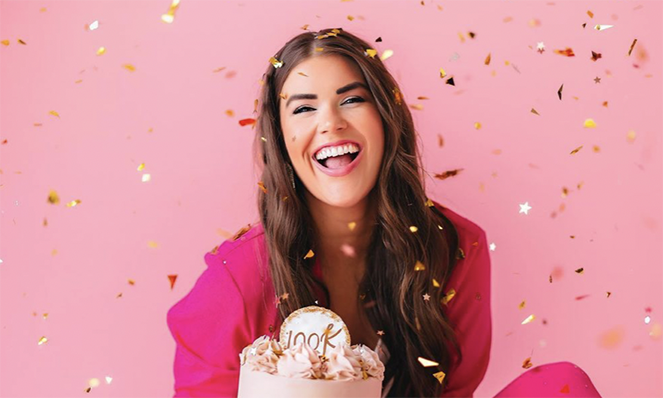 How Oprah's Favorite Home Brand Multiplied its YoY EMV by 5x
Cozy Earth is a luxury loungewear and bedding brand. Founded by Tyler Howells to help him and his wife manage their different sleep temperature preferences, the brand has since become a common fixture on Instagram for creators, who typically flaunt its loungewear. More recently Cozy Earth expanded into bath goods, a natural progression for a brand that aspires to give life at home a premium feel. Cozy Earth's EMV between March 2021 and February 2022 was $16.0M, a 558% boost from the previous year's total. Further, its number of posts swelled by 1.3k% YoY.
Since 2018, Oprah has featured Cozy Earth on her annual list of Oprah's Favorite Things. Cozy Earth displays her stamp of approval proudly on its site; visitors need only scroll down a little to "Shop Oprah's Favorites." Apart from Cozy Earth's packaging, the branding as a consistent Oprah-favorite is a moniker that content creators can leverage when posting about the brand's products. In November, Cozy Earth's biggest month over the past year, #OprahsFavoriteThings contributed $36.3k EMV.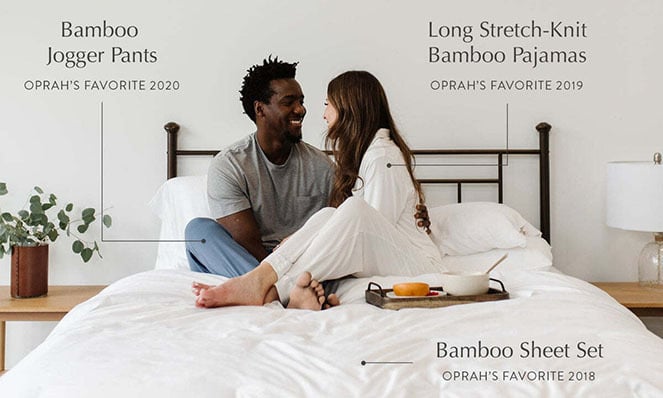 Loloi Rugs Differentiates Itself From Other Rug Brands
Loloi Rugs seeks to show how a well-crafted rug can make a home. Founded in 2004, the brand produces rugs, pillows, and throws ethically hand-woven in India. Loloi charges themselves with "bringing new life to an old craft." In the past year, Loloi Rugs collected $29.0M EMV, a 62% YoY growth, and out-performed competitors Boutique Rugs ($22.6M) and Ruggable ($20.0M). The brand's number of posts increased by 74% YoY, with creators generating an impressive 9.8k posts during this period.
One way that a brand can demonstrate appreciation for its most loyal fans is through product collaborations. In October 2021 Loloi Rugs enjoyed a spike in EMV, raking in $3.7M. That same month, the brand dropped a collaboration with interior designer Amber Lewis (@amberinteriors on Instagram). Amber brought in $646.9k EMV, mentioning Loloi Rugs in 74 posts. On Instagram, Amber noted that the collaboration was "a dream come true," sending love and gratitude to her "@loloirugs fam." Bringing on your most enthusiastic content creators for the product collaboration process is a great way to showcase your appreciation for them. Not sure how to find creators who are best suited for your brand? Check out CreatorIQ's discovery feature.
The Takeaway
With the home decor and home improvement industries growing at a steady rate, it helps to understand what influencer marketing strategies correspond to standout growth in revenue and EMV.
Focusing on your brand's relationships with creators will only become more important over time. By identifying your key brand fans and developing strategic, personalized campaigns with them, you can boost your brand's earned media impact and set yourself up for influencer marketing success.
Want to revamp your influencer marketing campaign to succeed in home goods? Download our Guide to Influencer Marketing for Home Brands for an in-depth exploration of strategies used by the space's biggest names.

Step up your influencer strategy for home goods.