A great way to engage your top influencers, or expand your influencer community, is through planning and conducting thoughtful influencer marketing campaigns. These influencer marketing campaigns can range from product sends, to launch parties, to destination brand trips. No matter how your brand chooses to conduct its influencer marketing campaigns, the purpose of these initiatives should always be to reinforce your brand's relationship with its influencer family and inspire content creation around a certain product, cause, or event.
In this article, we'll dive into the most common types of influencer marketing campaigns, provide best practices and real brand examples, and share how Tribe Dynamics can help your brand evaluate its own influencer marketing campaigns.
Influencer Marketing Campaigns (and Best Practices) for Your Brand to Try:
Basic Influencer Marketing Campaigns: Product Sends
Brands often send product to influencers to promote both product and brand awareness and inspire content creation. However, influencers are constantly receiving product from multiple brands, so it's important that your brand's mailer stands out.
Prioritize top influencers: Your brand should start by mailing product to your top influencers (influencers who are already organically posting about your brand) or influencers who post about similar brands and products. These influencers will be more likely to create content about your send.
Personalize the send: To cut through the mailer noise, introduce personalized elements into your product sends to loyal ambassadors to demonstrate their importance to your brand. This personalization can take the form of a thoughtful handwritten note, a product emblazoned with the influencer's name, a refill of an influencer's favorite offering, or a gift for the influencer's significant other or pet. Your brand can also stir excitement by sending influencers exclusive product before its official release. Ultimately, these sends should convey that your brand pays attention to its influencers' content and appreciates them as valued members of your brand family.
Example: For one of its holiday influencer marketing campaigns, Loving Tan gifted loyal influencers patterned onesies with matching pajama sets for pets and partners, fueling appreciative and festive content from recipients. Initiatives that involve family and friends help deepen the emotional bond between influencer and brand!
Are you a smaller brand or a brand with a limited budget for influencer marketing activations? Read our Smaller-Scale Influencer Activations report to learn best practices for working with influencers on a tight budget!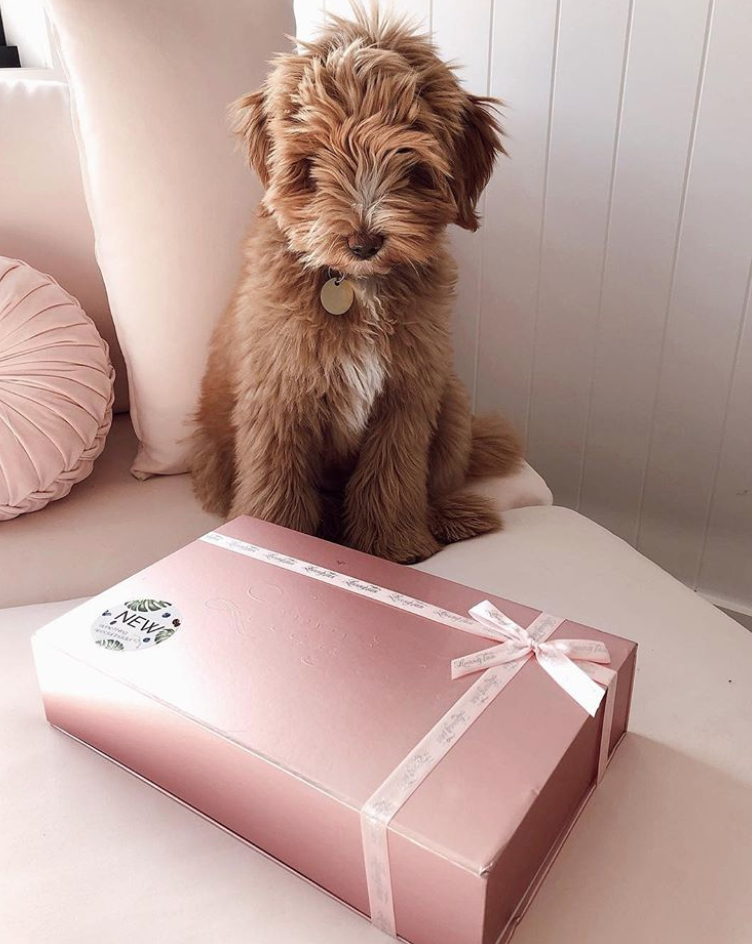 Source: @lovingtanofficial via Instagram
Intermediate Influencer Marketing Campaigns: Brand Events
Exclusive, Insta-worthy brand events act as effective influencer marketing campaigns that help build more passionate influencer communities. Memorable, in-person events that draw your top influencers together not only provide opportunities for content creation, but also for your influencer attendees to form meaningful bonds with each other and your brand. These connections lay the groundwork for sustained partnerships.
Create an On-Brand Aesthetic: Whether your event is celebrating a product launch or brand milestone, supports a charitable cause important to your brand, or simply provides a "just because" bonding setting, the experience should be on-brand and conducive to high-engagement content creation.
Leverage Existing Events: In addition to creating exclusive events, many brands are executing influencer marketing campaigns that build experiences around existing events such as music or movie festivals, beauty conventions, and Fashion Week. By leveraging a pre-existing event, your brand can treat influencers to a captivating experience without designing it from the ground up—and participate in the cultural zeitgeist!
Example: Every year, fashion retailer Revolve dominates the Coachella scene by inviting core members of its brand family to mingle with A-list celebrities at its infamous #RevolveFestival, a content-worthy event packed with branded decor and VIP engagements that's come to rival the music festival itself.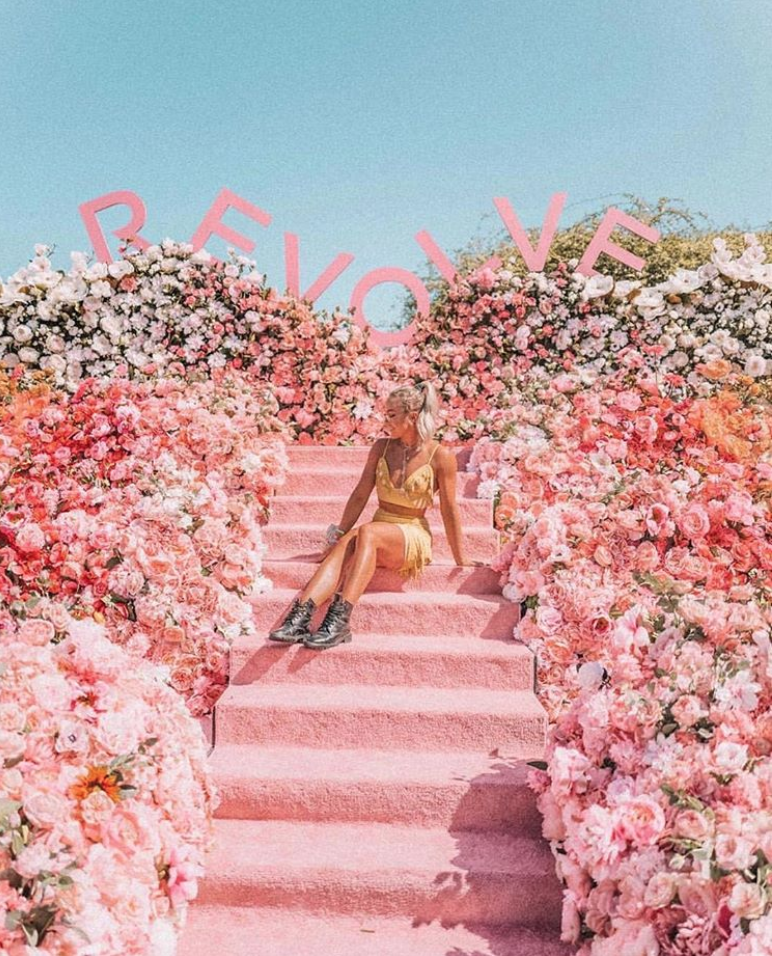 Source: @revolve via Instagram
Advanced Influencer Marketing Campaigns: Destination Retreats
For "next-level" influencer marketing campaigns, brands can whisk their top influencers away on a destination getaway to a photogenic locale such as a tropical island or a snowbound ski lodge. While these picturesque destinations easily lend themselves to engaging content, it's important that your brand remains the focal point of conversation!
Tie the Trip to Your Brand: To inspire impactful content about your brand, the trip should have a clear purpose (e.g., introducing a new product or celebrating a brand milestone). To ensure that your influencers' content ties back to your brand, create a trip hashtag for attendees to include in their posts.
Design Memorable Experiences: Your getaway should provide time for one-of-a-kind group activities, leisurely downtime for bonding, and plenty of brand-relevant photo ops to facilitate high-quality content creation and strengthen brand family relationships.
Example: Beauty brands Tarte and Benefit have become well-known for continually inviting their established influencer squads on thoughtful #TrippinWithTarte and #FriendsWithBenefit getaways in celebration of upcoming product launches. By providing attendees with exclusive sneak peeks at new product, personalized gifts, and memorable bonding experiences, these brands strengthen their close, personal relationships with loyal influencers and inspire high-impact, hashtagged content.
For more examples of successful branded getaways, read our Battle of the Trips research report here!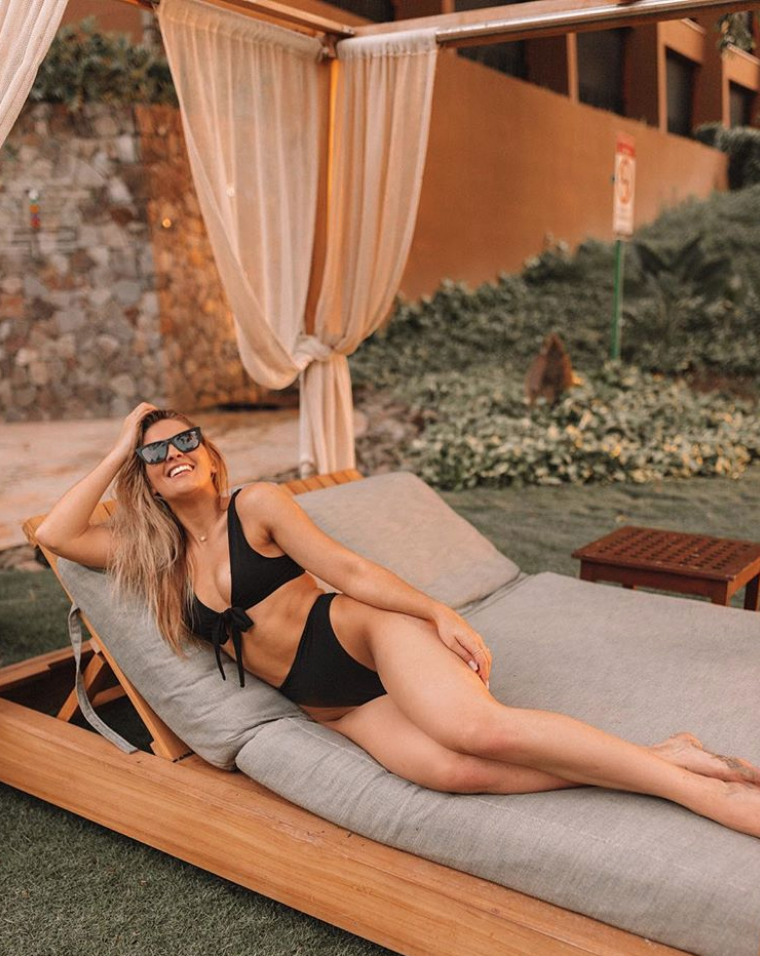 Source: @whitneyysimmons via Instagram
Use Tribe Dynamics to Track Your Influencer Marketing Campaigns
With Tribe Dynamics' software, your brand can easily evaluate the results of its influencer marketing campaigns. The Campaigns feature allows your brand to track, measure, and compare earned media content from all of your influencer marketing campaigns. With Campaigns, you can view how many influencers posted about your product send, created content about your event, or mentioned a certain product or hashtag over time. All you need to get started is a date range, a set of ambassadors, and designated search terms!
To learn more about how to monitor your next influencer marketing campaign with Tribe Dynamics' software, request a demo!