With New Year's resolutions around the corner, it's no surprise influencers spent December gearing up to hit the gym—and activewear brands reaped the benefits. Here's a glimpse at how Adidas, Alo Yoga, and Yeezy leveraged their relationships with fitness bloggers and sneakerheads to drive growth in Earned Media Value (EMV) and stand out among December's top clothing brands.

Influencers Race to Cop Adidas' New UltraBoost 20
Runners rejoice! Gymrats rallied around the launch of Adidas' UltraBoost 20, the latest generation of its popular UltraBoost running shoe. Influencers including DJ and workout enthusiast Hannah Bronfman showcased the new release in fitness content tagged #UltraBoost, praising its cutting-edge technology. The shoe also scored high-impact shout-outs from sneaker aggregators like HypeBeast and SneakerNews, which ran an UltraBoost 20 giveaway. But the newcomer wasn't the only buzzed-about Adidas offering this month—the brand's Supercourt sneaker got some love (and EMV) from Kylie Jenner, who flaunted the October-launched shoe in Adidas' top-earning piece of December content.
Alo Yoga's Brand Family Embraces New Blue Jean Color
Every yogi knows you can't practice in jeans—but last month, Alo Yoga's denim-inspired Blue Jean color looked great on and off the mat. The new hue won over yoga devotees and athleisure enthusiasts alike, who flaunted blue leggings, sweats, and tanks in fitness and lifestyle content. The brand also continued to benefit from its ongoing #BeAGoddess campaign, as influencers like Laura Kasperzak (@laurasykora) consistently used the hashtag while chronicling their yoga and mindfulness journeys on Instagram.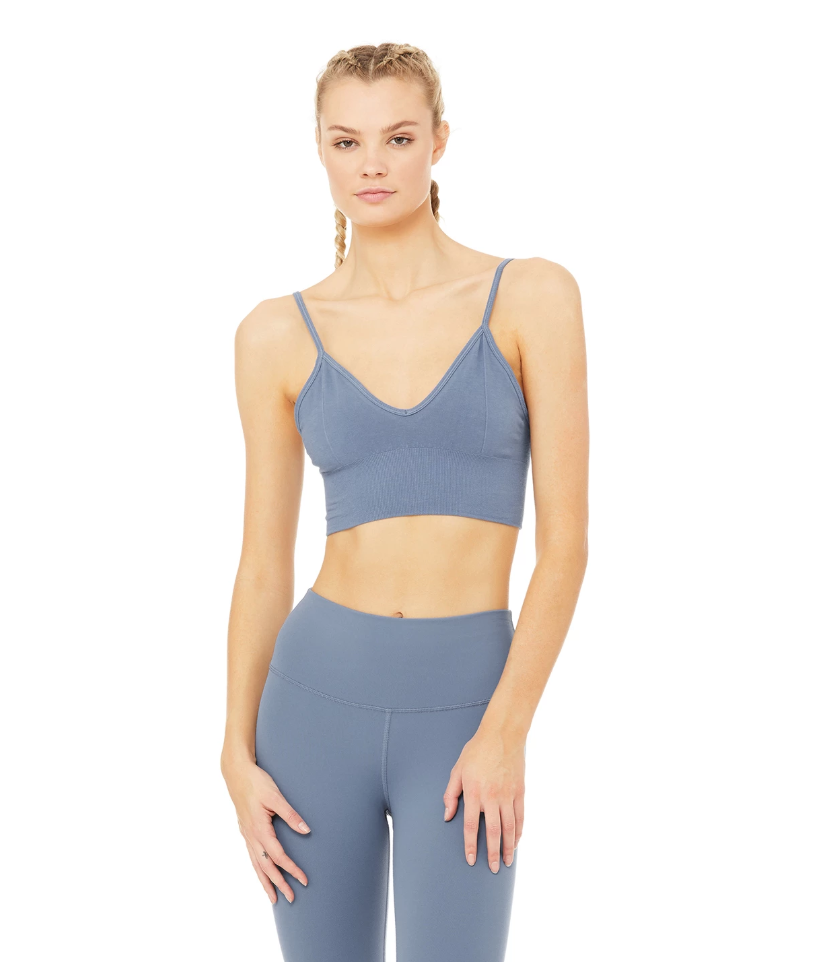 Yeezy Drops Kardashian-Approved Slides
Kanye West's coveted brand ignited the streetwear community in December with the launch of its Yeezy Slides. The shoes, which Kim Kardashian teased on her Instagram in October, prompted a surge of content from sneaker aggregators including Kicks On Fire, who rushed to reveal the hotly anticipated design. Yeezy also enjoyed continued enthusiasm around its popular Yeezy Boost range, as sneakerheads like fashion blogger Jasmine Brown (@jasmeannnn) sported the brand's OG kicks in organic outfit posts.
From athletics to athleisure and streetwear, influencers opted for flexibility and functionality in their December looks. After all, who doesn't want to close the year in comfort and style?
For a more comprehensive look at how December's top clothing brands outperformed their competitors in EMV, download Tribe Dynamics' December Apparel Tribe Top 10.