Influencer marketing has proven a major—and necessary—component of beauty and fashion brands' marketing strategies. From product sends and brand trips to full-fledged collaborations (e.g., Revolve x Aimee Song), beauty and fashion brands have recognized and harnessed the power of influencer relationships, giving these impactful players key roles in their developing brand stories.
Luxury fashion brands, on the other hand, haven't always been as quick to adopt this strategy. Prestige heritage brands—built around distinct creative visions and an air of exclusivity—can be reluctant to hand over the reigns when it comes to who's driving their brand narrative, and more often gravitate toward high-profile celebrity partnerships. But what's important for luxury fashion brands to recognize—and what numerous luxury labels have already set in motion—is that social media influencers are becoming the new authorities in fashion.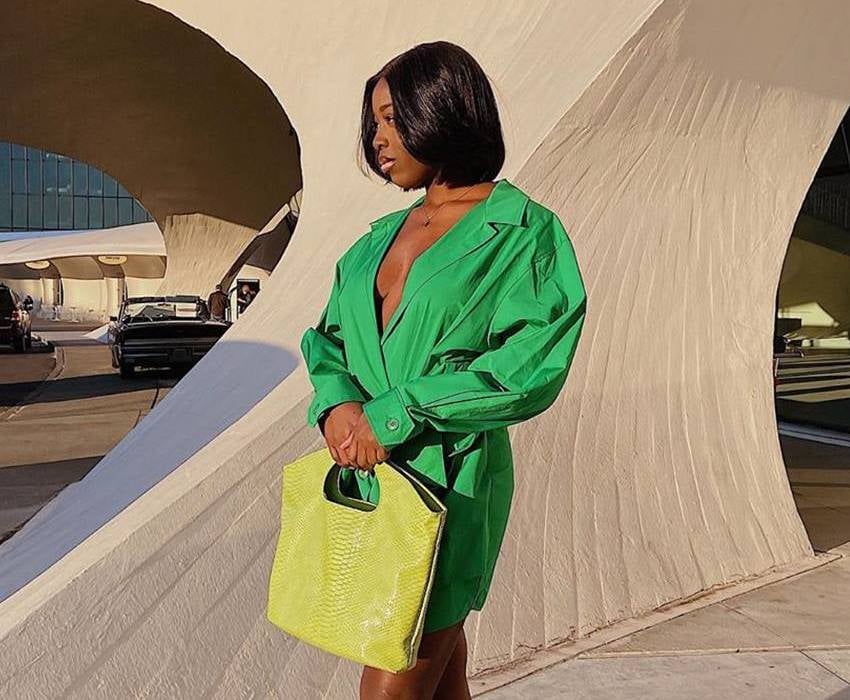 Here's a quick rundown of why: Influencers are typically the most prolific content creators for high-end fashion houses, and what makes their content most powerful is the fact that it's largely organic: fashion bloggers frequently tag their favorite luxury brands in their #OOTD ("outfit of the day") Instagrams, demonstrating authentic brand affinity that resonates with their followers. And while luxury fashion brands can passively benefit from such organic mentions, the brands that actively build influencer relationships and furnish fans with additional opportunities for content creation are often the ones that come out ahead.
While the COVID-19 pandemic introduced new obstacles to holding traditional, in-person influencer activations, savvy luxury fashion brands have nevertheless found new, innovative ways to connect with their fans. Here are a few examples of how top luxury brands—Chanel, Fendi, and Miu Miu—invited influencers to become part of their story in 2020 and 2021, and inspired impactful content as a result. We don't blame you if you're inspired to try one of these strategies for your next influencer activation!
Chanel Invites Influencers to Celebrate Fashion Week (From a Distance)
Fashion Week looks pretty different during the COVID-19 pandemic: while many brands are canceling their in-person runway shows in favor of virtual experiences, others are opting out of the traditional fashion calendar altogether. Because front row seats, backstage invitations, and parties were previously staples of luxury brands' Fashion Week influencer marketing strategies, the event's changing format has forced brands to invent creative ways to celebrate their collection debuts. Always a crowd-pleaser, Chanel successfully stirred up conversation around its Hollywood-inspired Paris Fashion Week show in October 2020—which was held in person as well as live-streamed—by encouraging influencers to dress up, even if they were watching the show remotely. Virtual "attendees" including Sarah Ellen (@sarahellen on Instagram) shared glamorous outfit posts from home, helping #ChanelSpringSummer generate $876.5k EMV in October from 76 content creators. The brand increased its EMV by 36% from September, closing the month with $30.8M EMV, more than any other luxury fashion brand.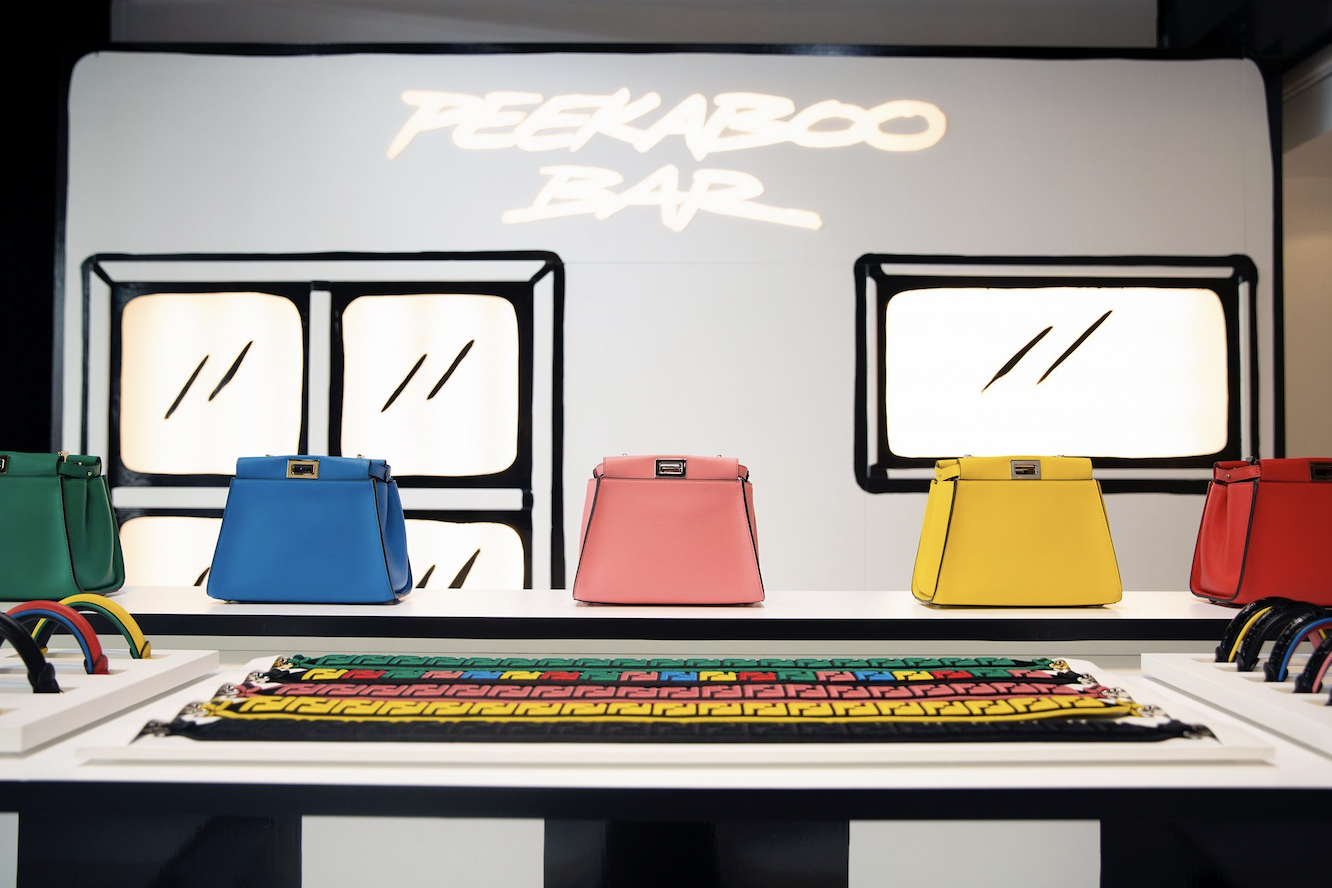 Fendi Engages Influencer Family Around Brand Moments
Fendi reinforced its ties to fans this past year with multiple activations that elevated influencers as a part of the brand's legacy. To promote its iconic Peekaboo handbag in August, Fendi invited content creators such as Lydia Millen (@lydiamillen on Instagram) and Leonie Hanne (@leoniehanne) to its #FendiPeekabooBar pop-up in London, where they received unique customizations for their bags. Buoyed by the thoughtful initiative, Fendi accrued $8.7M EMV in August, an 18% month-over-month growth fueled by an 18% MoM increase in average EMV per influencer. The brand sparked impactful conversation again in January 2021, when it prompted content creators like Jessica Wang (@jessicawang) to post the ensembles they were wearing for the brand's virtual Menswear and Couture shows, using the hashtag #FendiFriends. Fendi kicked off the new year with $8.7M EMV, up 47% from December 2020.
Miu Miu Connects With Fans Through Campaigns and Styling Opportunities
Miu Miu mastered remote celebrations in 2020, proving adept at uniting its influencer family in the absence of in-person get-togethers. In May, the luxury fashion brand tapped content creators such as Xenia Adonts (@xeniaadonts on Instagram) to participate in its #MiuMe campaign by featuring both new and "forgotten" Miu Miu pieces in outfit posts. The hashtag generated $221.2k EMV, while the brand closed May with $2.0M EMV, an 83% month-over-month surge. Later in the year, Miu Miu inspired conversation around the debut of its Spring 2021 collection by styling Gen Z influencers including TikTok sensation Addison Rae (@addisonraee) in preparation for its October fashion show. Thanks to the initiative, the brand increased its EMV by 186% month-over-month in October, garnering $6.2M EMV. Mentions of #MiuMiuSS21 accrued $974.5k EMV.
The bottom line is this: social media influencers are driving significant engagement for luxury fashion brands, and the brands that invest in influencer marketing and proactively build relationships with these powerful content creators are reaping the rewards.
To learn more about how today's top luxury fashion, apparel, and beauty brands are connecting with influencers and expanding their earned media footprints, download our January Tribe Top 10 report.