The past year has been a turbulent time for beauty brands, to say the least. With on-and-off lockdowns affecting physical retail stores, and many in-person events cancelled due to COVID-19 safety concerns, brands have had to rely more heavily on digital channels to connect with fans, spread awareness, and drive sales. Additionally, economic uncertainty forced many brands to rein in, or refocus, their marketing budgets. And with nowhere to go and few to impress—save family members and Zoom audiences—was, and is, anyone still getting glammed up?
Here's the good news: the answer is, yes (kind of). Sure, the elaborate makeup looks that dominated Instagram pre-pandemic aren't quite as popular when "going out" feels like an uncertain pastime. But according to executives at top beauty brands like Milk Makeup and Briogeo, content creators and consumers remain hungry for that perfect primer or science-backed skincare routine, if only for an extra boost of video-call confidence. And as wallets tightened, hero products took priority for beauty influencers. Here are just a few of the reasons why leading brands were right to hedge their bets on cult beauty products in order to emerge from the COVID-19 crisis ahead.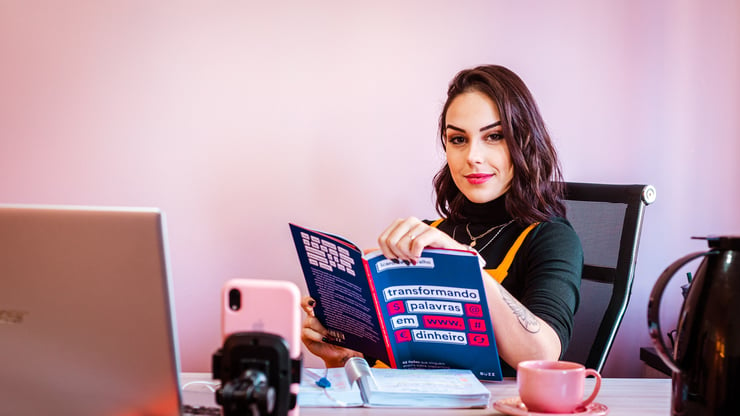 Beauty Consumers Will Always Crave Confidence
The perfect shade of eyeshadow can go a long, long way. Whether you're prepping for a Zoom presentation, an at-home date night, or nothing at all, beauty routines offer a much-needed self-esteem boost. That's why, even in the early days of the pandemic, Milk Makeup chairman Scott Sassa wasn't worried about beauty sales evaporating. "What we're selling is confidence," he said at Tribe Dynamics' May 2020 Earned Summit. "That's not going away." Even so, Sassa observed that the "relative value system" of beauty was evolving, as people eschewed lavish nights out to hunker down at home, and spent more carefully on new offerings. Rather than putting on a full face of makeup on an everyday basis, he anticipated that the average consumer would stick to the hero products they needed to feel like the best version of themselves.
Sassa's predictions were spot-on, and for Milk Makeup, that everyday go-to is the Hydro Grip Primer. Launched in Q1 2019, the primer powered $83.4M in Earned Media Value (EMV) in 2020 as the brand's No. 1 EMV-driving offering, up from $61.9M EMV the previous year. Thanks partly to the cult beauty product's momentum, Milk Makeup closed 2020 with $341.6M EMV, up 2% from 2019.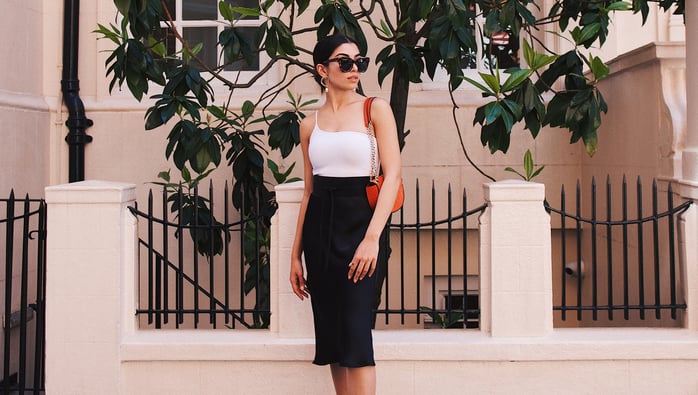 Fewer SKUs Can Streamline Supply Chains
As the world grappled with how to safely go about business in a global pandemic, many top beauty brands experienced temporary disruptions to their supply chains. In these scenarios, some brands with just a few hero products were at an advantage. Olaplex, for example, was largely unaffected by the logistical challenges faced by its competitors: the haircare brand offers just seven products, all of which enjoy cult status among salonists and self-care enthusiasts alike.
A lean and efficient supply chain means Olaplex can focus its efforts on reaching consumers, wherever they are. "Now is not the time to hibernate," said Olaplex CEO JuE Wong.
Rather than scaling back sales efforts at the onset of the pandemic, the brand opened up new avenues for retail, including pharmacies in EMEA, in order to bring its offerings to a broader audience. And the hustle paid off: thanks to hero products like the home-friendly No.3 Hair Perfector, Olaplex defended its leading position among haircare brands in 2020 with $102.4M EMV, a 9% year-over-year increase.
Innovation in Beauty Sells Itself
Had to cut down on marketing costs last year? Lower budgets aren't a problem for brands with cult beauty products that generate enough buzz on their own. "Really good innovation, and having products that work, is marketing in itself," said Briogeo founder and CEO Nancy Twine. In the brand's early days, Twine noted that funds were limited—in fact, she couldn't pay influencers at all out of the gate. But her groundbreaking vision: essentially, caring for hair in the same thoughtful, regimented way one cares for skin, won over beauty influencers and consumers alike. Briogeo's unique, science-driven approach to building hero products, coupled with 2020's wave of support for Black-owned brands, propelled the top beauty brand forward despite economic turbulence: Briogeo achieved a 12% EMV growth from 2019 to 2020, finishing the year with $27.9M EMV. An impressive $3.1M EMV of this total came from the brand's influencer-favorite Don't Despair, Repair! collection, which generated just $1.2M EMV in 2019.
As COVID-19 vaccines become more accessible and more businesses re-open, it's starting to seem like going out—and the glamorous routines that go along with it—won't be artifacts of the past after all. But even as the "new normal" starts looking more like the "old normal," the pandemic reminded us that top beauty brands are hardly immune to the industry's uncertainty. Brands that invest in creating hero products truly worth the hype will always be best positioned to win over beauty influencers and their audiences, no matter what new challenges and opportunities emerge in the years to come.
To read more about how top beauty brands are driving EMV growth over a year into the COVID-19 pandemic, download our March 2021 Tribe Top 10 report!