Working—or working out—from home? You're not alone. As millions of consumers are learning, it pays to have several pairs (okay, at least one pair) of comfy, versatile at-home garments. The continued dominance of athleisure is one of the many reasons why we turned to Fabletics for the fourth installment of our Influencer Marketing Spotlight series (check out previous blog coverage of reports on Reebok, Dunhill, and Unicorn Cosmetics). Another reason? The brand is powering some serious Earned Media Value gains: from March 2019 to February 2020, Fabletics netted $60.0M EMV, an impressive 105% year-over-year growth.
Tribe Dynamics' latest Influencer Marketing Spotlight report sheds light on the celebrities and content driving momentum for Fabletics, along with the sophisticated influencer marketing strategies that the brand has used to build and expand its community. Additionally, we offer insights into how Fabletics, and other brands, can use Tribe Dynamics to further increase their earned media presence. Here's a closer look at several key takeaways from the report: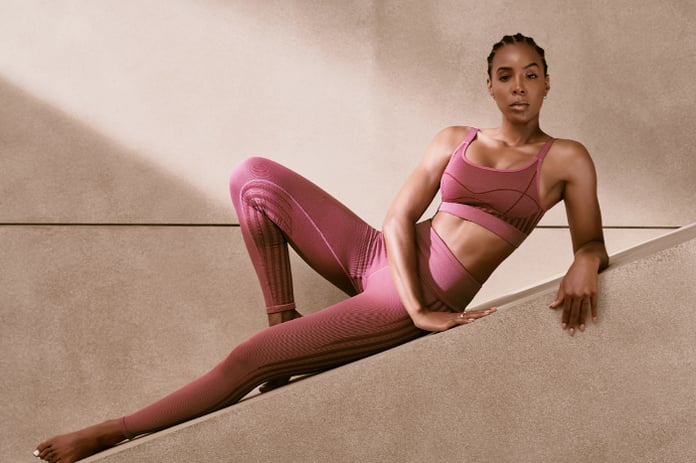 Fabletics' Celebrity Collaborations Inspire Strong EMV Totals
While Fabletics offers a wide array of workout and casual-wear products, it was the brand's collaborative lines with celebrities that caught on most strongly with digital consumers. Fabletics' top three EMV-drivers from March 2019 to February 2020 were musician Kelly Rowland (@kellyrowland on Instagram), dancer Maddie Ziegler (@maddieziegler), and high-profile personal trainer Massy Arias (@massy.arias), who garnered a respective $5.6M EMV, $4.4M EMV, and $3.8M EMV. In comparison, Fabletics' No. 4 earner, blogger Christina Marie Harris (@beautychickee), accrued "just" $1.6M EMV. While Fabletics has found clear success with its celebrity partnerships, it has not yet debuted a collaborative line with an influencer—an initiative that could drive additional substantial engagement.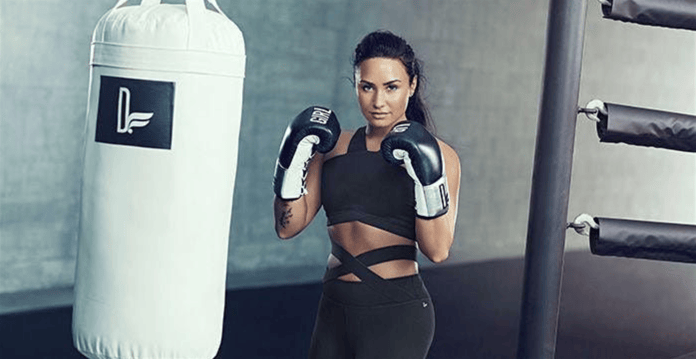 Much of Fabletics' Success Rests on Community-Building Strategies
Thanks to an influencer program that combines paid and organic approaches, as well as an extensive affiliate and subscription model, Fabletics has already secured the most challenging, and valuable, commodity a brand can hope for: a loyal, enthusiastic fanbase. Fabletics' top-earning content reflects affiliate links along with community-based hashtags like #FableticsAmbassador ($10.4M EMV) and #MyFabletics ($8.1M EMV). Moreover, the brand maintains a healthy split of consistent and incoming ambassadors: of the brand's $60.0M EMV total from March 2019 to February 2020, $33.4M EMV (56%) came from content creators who had posted about the brand during the previous year, while $26.6M EMV (44%) stemmed from influencers who were new to the Fabletics community during this time frame.
Fabletics' Next Challenge: Building out Its Men's Line
The strength of Fabletics' influencer program is reflected in the brand's impressive growth and community-based metrics. However, just because a brand is already doing well doesn't mean that there isn't room for improvement. Fabletics' men's line, which launched earlier this year and does not currently feature prominent collections or ambassador partners, presents an opportunity for the brand to re-apply its influencer expertise. Just one of Fabletics' top 50 EMV-drivers during the time period monitored was male, demonstrating the extent to which the brand, long known for its more female-forward identity, can reconstitute its influencer community.
With athleisure set to continue to dominate the market for the foreseeable future, Fabletics is poised for sustained success. And while the brand already has plenty to brag about, there's still more work to be done. To further expand its EMV footprint and ambassador community, Fabletics—along with other brands—can draw from Tribe Dynamics' suite of software offerings, tailoring influencer marketing and community management strategies that work best for its needs. To find out more about Fabletics, and learn whether Tribe Dynamics might be right for your brand, download our Influencer Marketing Spotlight: Fabletics report.
For more coverage on recent trends in athleisure, check out our blog post on the Top 2020 Athleisure Brands. And don't forget to download the full Fabletics report below!