Like just about everyone else, Tribe Dynamics has been on a bit of a wellness kick recently. It's not hard to see why: while other verticals like cosmetics and fashion have suffered setbacks throughout 2020, top wellness brands have enjoyed notable Earned Media Value (EMV) growth. One of the hottest sectors within wellness has been the supplements space, comprising brands that offer vitamins, energy boosters, or other forms of nutrition-focused consumables. Often touting natural credentials and science-backed formulas, winning supplements brands cater to a wide range of influencer communities, from fitness fanatics to family and lifestyle bloggers. In order to better understand the influencer marketing strategies powering online growth for top supplements brands, we took a deeper dive into the content creation surrounding three exciting companies.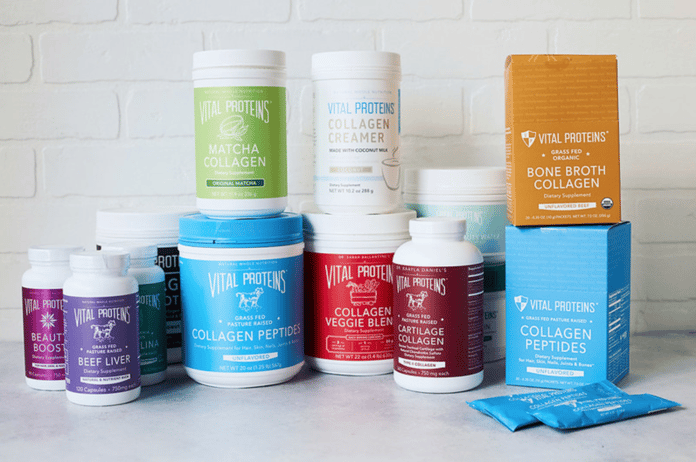 Vital Proteins Enjoys Momentum Via Lifestyle and Giveaway Content
Offering a range of collagen-boosted health aids, Vital Proteins has emerged as one of the most prominent brands in the supplements space since being founded in 2013. From January to August 2020, the brand pulled in $18.7M EMV, a 28% year-over-year growth, while its 3.2k content creators during this time period represented an impressive 135% YoY community expansion.
Much of the brand's success stemmed from the dedication of official Vital Proteins partners like Jorge Masvidal (@gamebredfighter on Instagram) and Daniella Salvi (@daniellasalvi), each of whom touted the brand's offerings in sponsored and organic posts displaying how they incorporated Vital Proteins into their diets and workout routines. Jorge and Daniella drove a respective $541.9k and $350.1k EMV as two of the brand's top earners. In addition to these contributions, Vital Proteins benefited from its consistent inclusion in giveaway content, often via partnered retailers like Costco Deals (@costcodeals).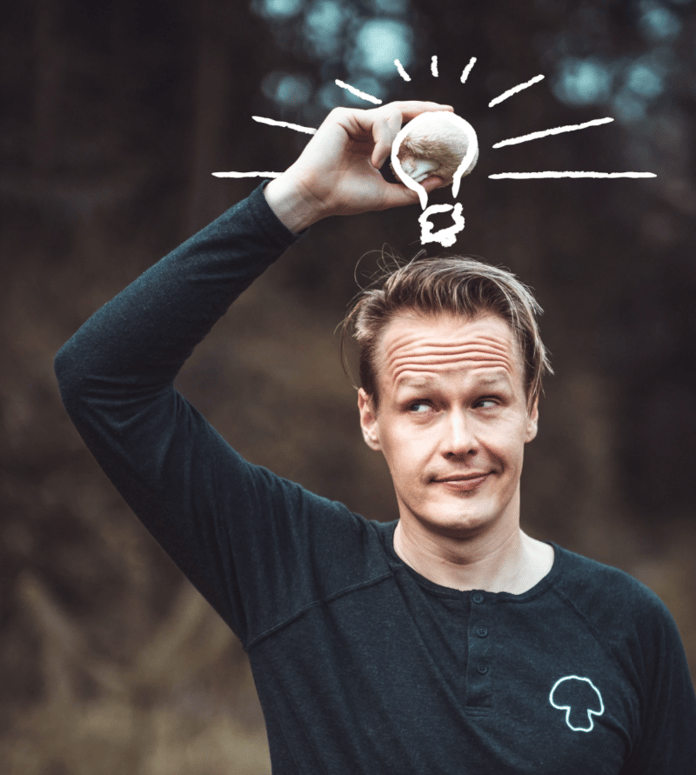 Four Sigmatic Builds a Passionate Ambassador Family
Thanks to a savvy influencer strategy, Four Sigmatic has parlayed its niche product—a range of mushroom-based health supplements—into widespread appeal. As is the case for many wellness brands, a sizable portion of Four Sigmatic's mentions come via personalized discount codes, rather than more substantive endorsements. However, the brand is combating that trend by recruiting a team of official ambassadors, the better to conduct thoughtful and effective campaigns.
In August, lifestyle blogger Chelsea Yamase (@chelseakauai on Instagram) shared a heartfelt post announcing her selection as one of Four Sigmatic's "first and very few ambassadors," enthusing that it was "the dream" to be working with a company whose products she uses daily, and mentioning how she had bonded with the Four Sigmatic team by visiting the company's headquarters and foraging for mushrooms in Finland. This intentional community-centered strategy has already paid dividends for Four Sigmatic: even though the brand's $5.6M EMV from January to August 2020 represented a slight 9% YoY decline, Four Sigmatic's 809 influencers proved a healthy 69% YoY community expansion.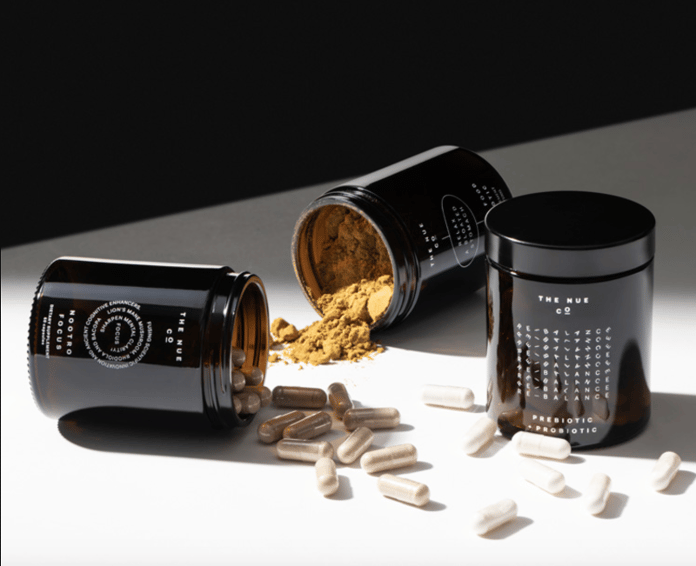 The Nue Co. Demonstrates Up-and-Coming Potential
Founded in 2017, The Nue Co. boasts smaller totals than its more well-established counterparts in the supplements space: from January to August 2020, the brand garnered just $1.0M EMV from 308 content creators. However, these figures proved whopping 393% and 218% YoY growths, respectively, underscoring The Nue Co.'s impressive momentum. The brand, which promises nature- and science-fortified solutions for body aches, skincare, sleep, and other areas, has successfully attracted new fans via both its products and its progressive values.
For example, to celebrate Pride in June, The Nue Co. donated $10 to GLAAD for each use of the tag #WhoAmIReally, along with 30% of all sales sitewide. Influencer buzz for the initiative powered #WhoAmIReally to $44.8k EMV as one of the brand's top-earning hashtags. For both campaigns and everyday content, influencers who were new to The Nue Co.'s community proved key to the brand's success: from January to August 2020, content creators who hadn't mentioned The Nue Co. over the proceeding eight months (May to December 2019) netted $721.2k EMV, or 71% of the brand's total.
Thanks to its intriguing offerings and passionate influencers, supplements has staked its claim as one of the most exciting sectors in wellness. What's more, with many top supplements brands still on the rise, our wellness kick doesn't look like it's ending any time soon. Keep checking this blog for continued updates on the hottest names in wellness—after all, today's up-and-comer might just be tomorrow's next big thing.
For further insights into how other top supplements brands are increasing their social footprint and EMV, download our Wellness Influencer Marketing Spotlight: Notable Supplements Brands report.